GREATER MANCHESTER
URBAN SEARCH & RESCUE
Although the Greater Manchester Urban Search & Rescue Unit works in partnership with the Lancashire Unit, I originally created these pages to show different aspects. However the main USAR vehicle is now featured on the Ashton-under-Lyne page.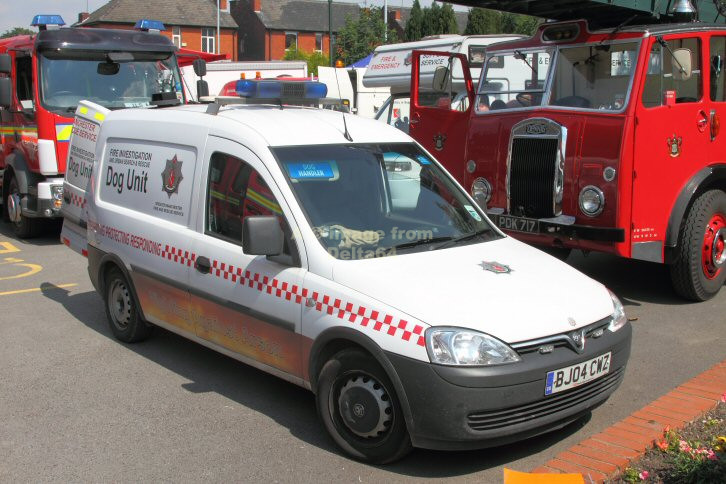 In common with many other brigades GMC Search & Rescue has a Dog Unit.
BJ04CWZ seen at the Salvation Army Extravaganza in Cheadle Heath, 4 June 2011.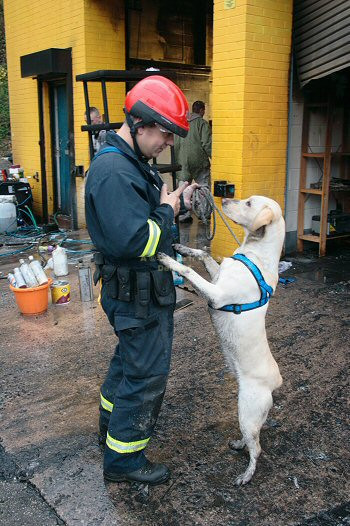 Michael Dewar and Cracker were seen at an incident on Sion Street, Radcliffe, 22 November 2007.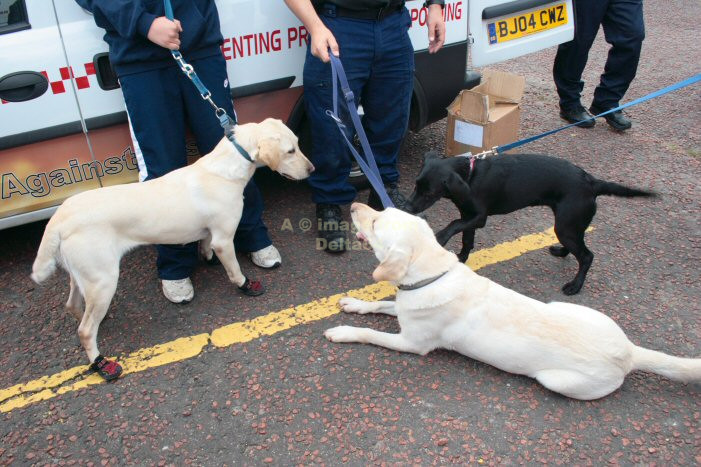 GMCs 3 dogs, Cracker, Echo and Anna were all on show at the Bolton Open Day, 16 August 2008.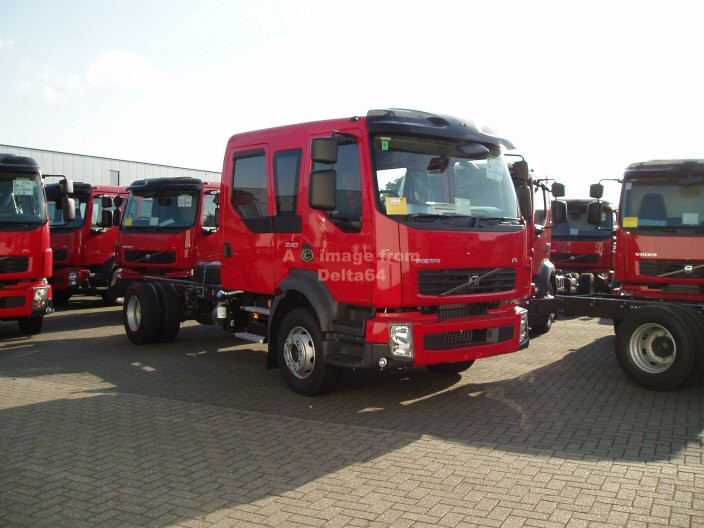 The chassis for the new Urban Search & Rescue Unit to be built by John Dennis Coachbuilders.
The overall appearance will be similar to the ERUs save that the two small lockers will be replaced by the crew cab.
[Photograph courtesy A. Collier and reproduced with permission.]
By mid-July 2008, the vehicle was almost completed.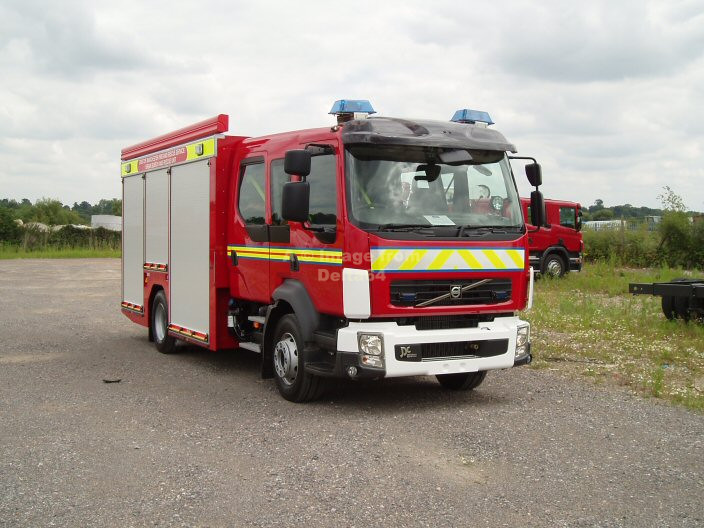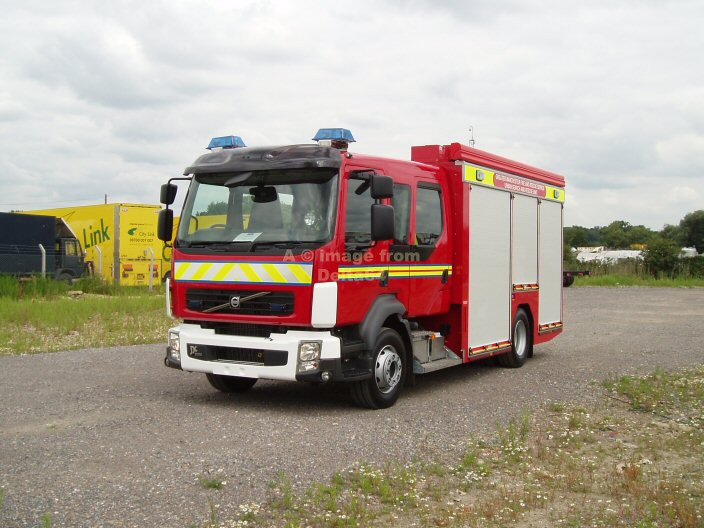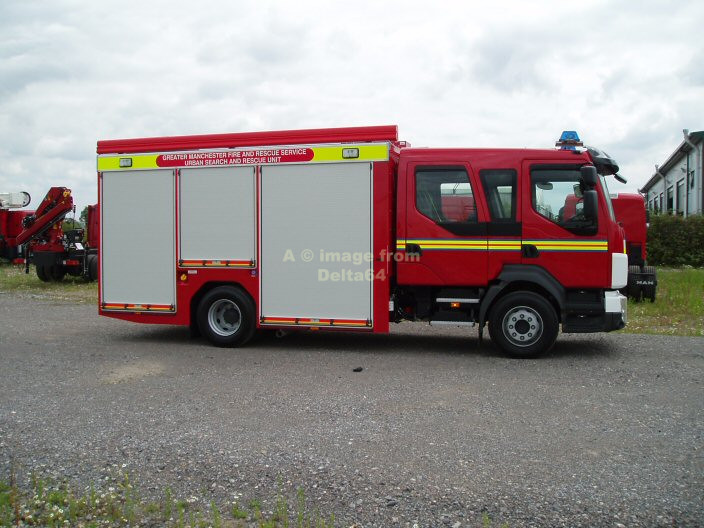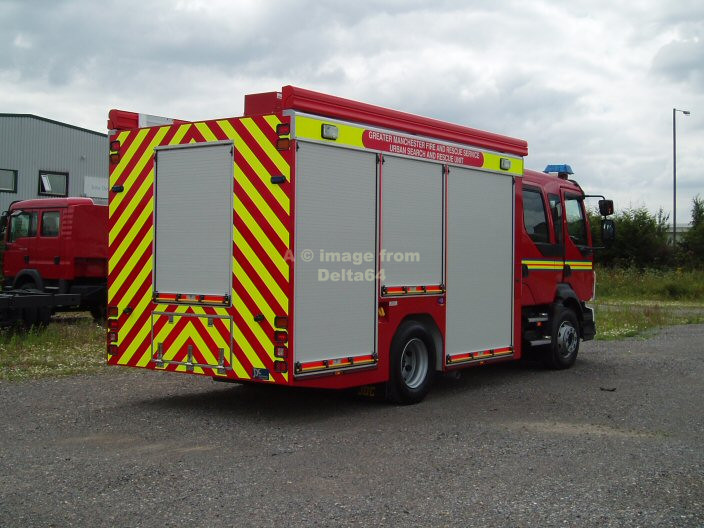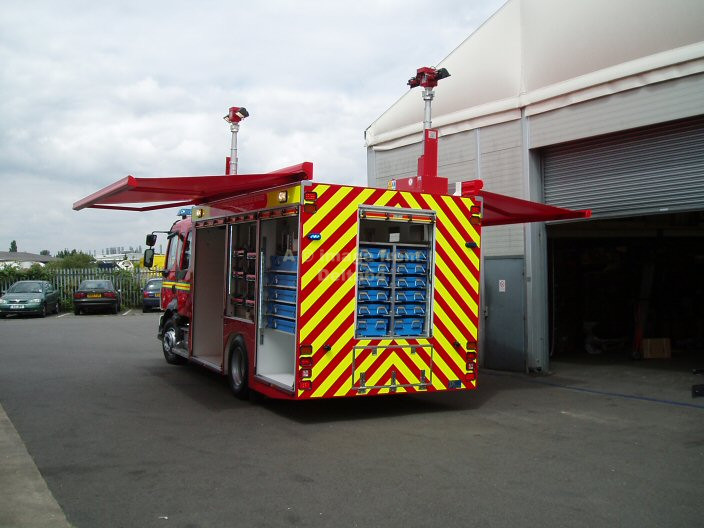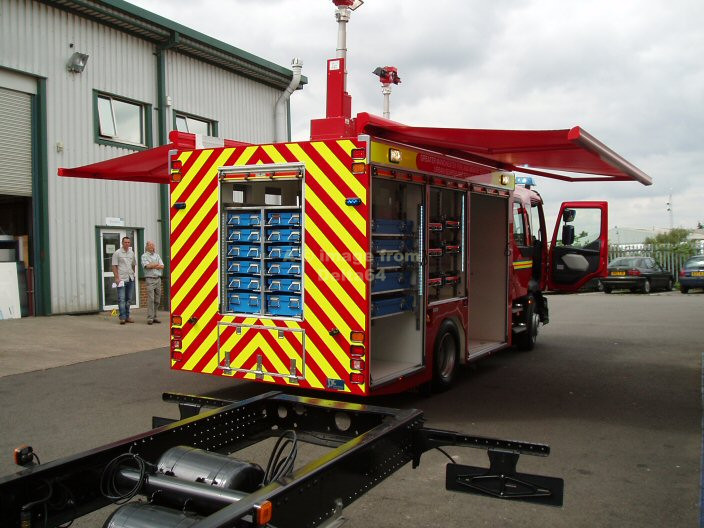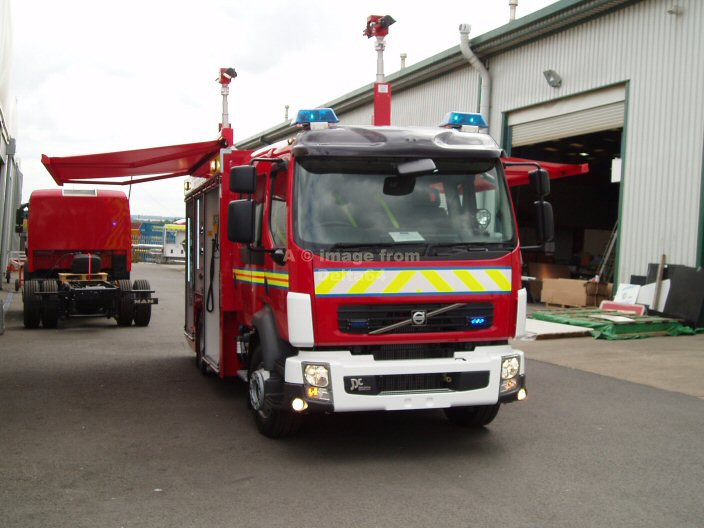 [All the above photographs courtesy A. Collier and reproduced with permission.]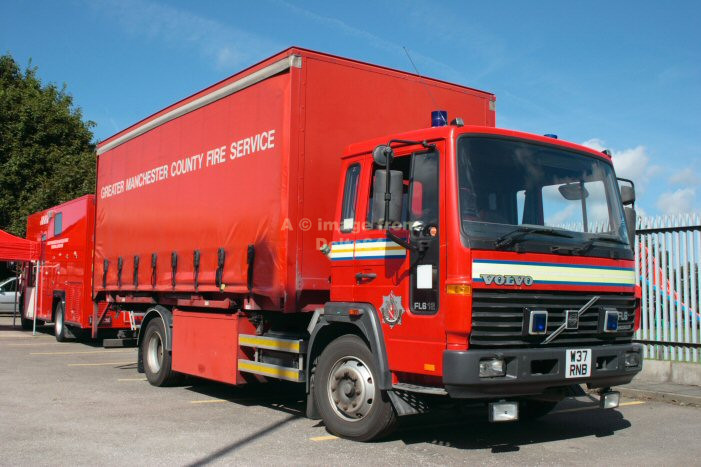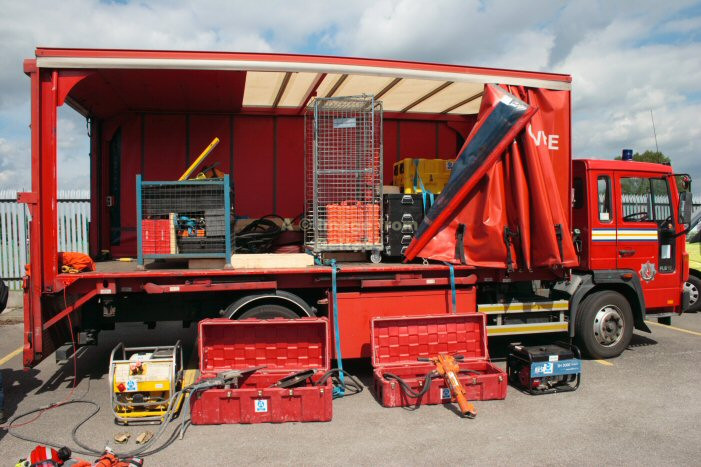 Until the new vehicle entered service, former GPV W37RNB was used by the USAR team.
It was seen at the Agecroft Fire Station Open Day, 23 August 2008.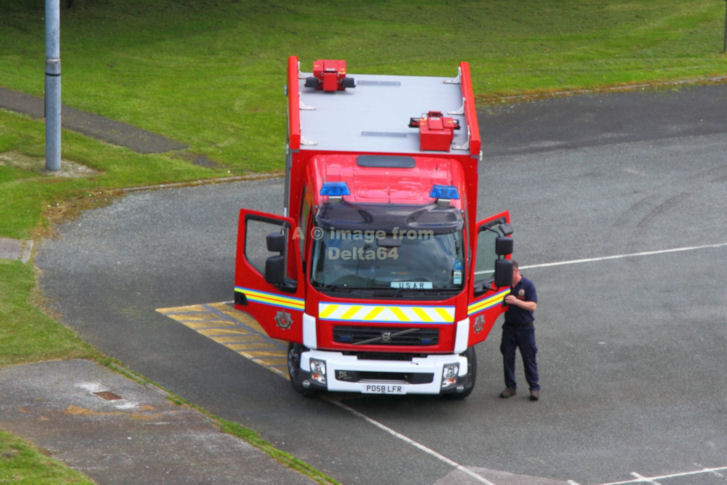 An aerial picture of PO58LFR seen at Lancashire Training Centre, 4 July 2012.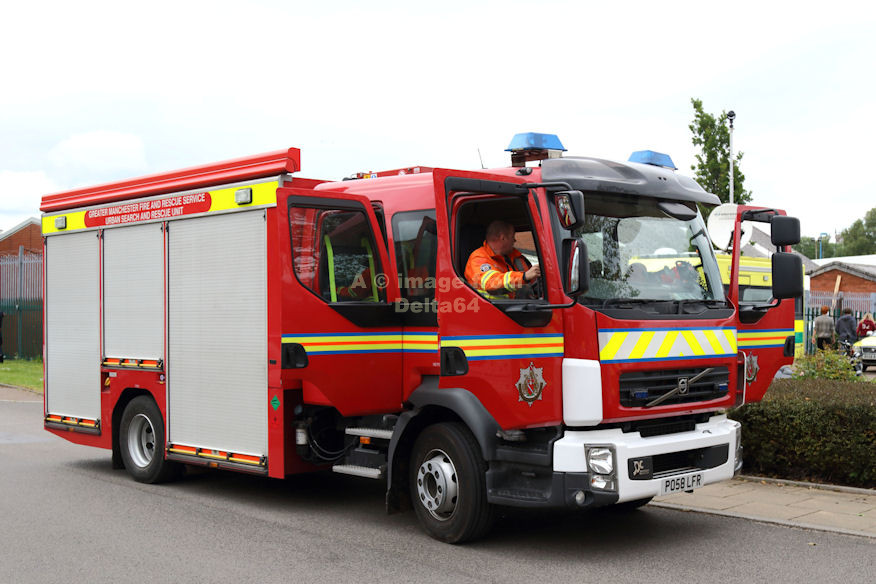 Volvo USAR Unit PO58LFR was seen at a 15 pump fire in Wigan, 14 June 2015.