MAKE PUMPS 6
WAREHOUSE FIRE
GILNOW MILL, SPA ROAD, BOLTON
23 APRIL 2013
This incident began around 0500. The pictures were taken on the afternoon of the same day when just 2 appliances were in attendance.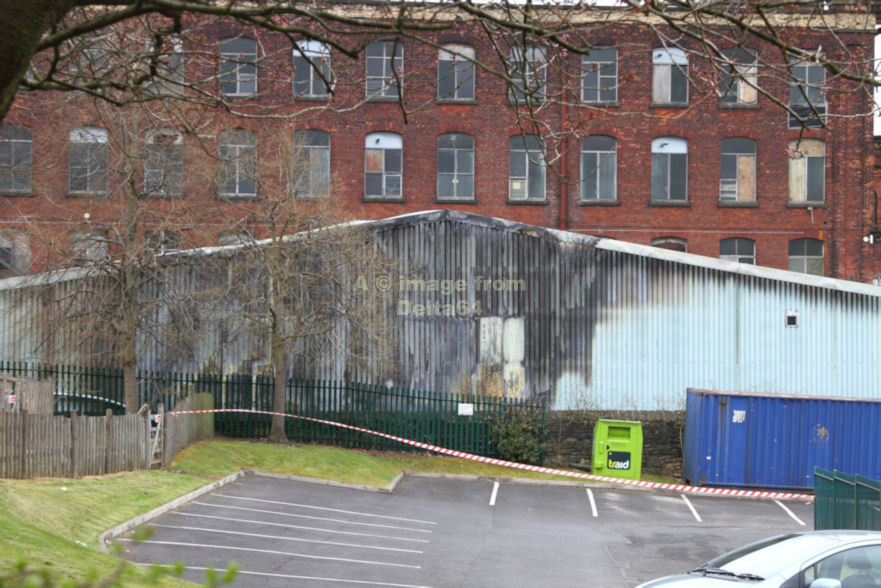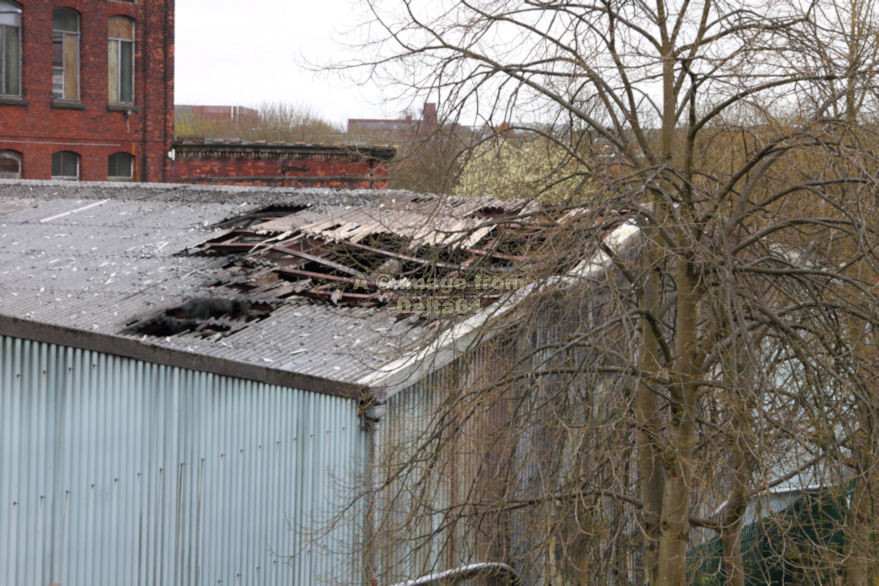 As can be seen from the above pictures, much of the building was saved.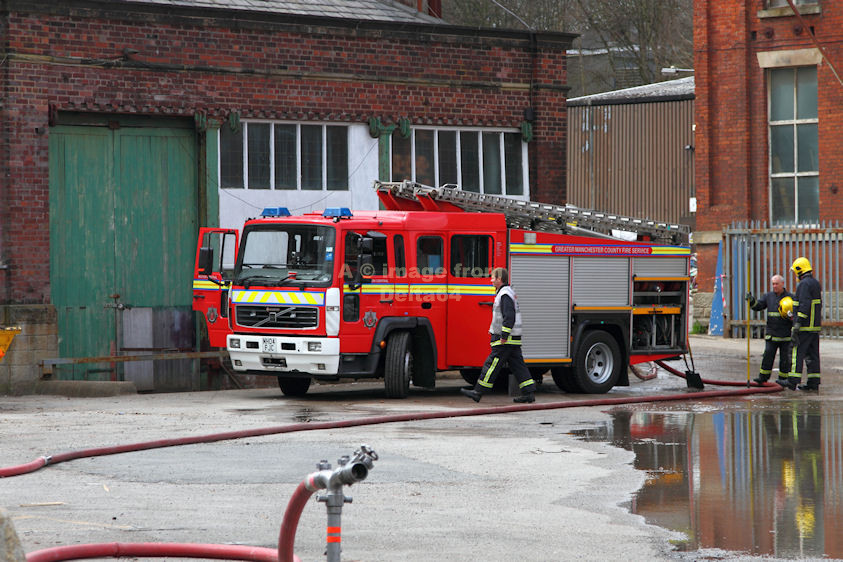 Volvo MH04FJC from Bolton Central.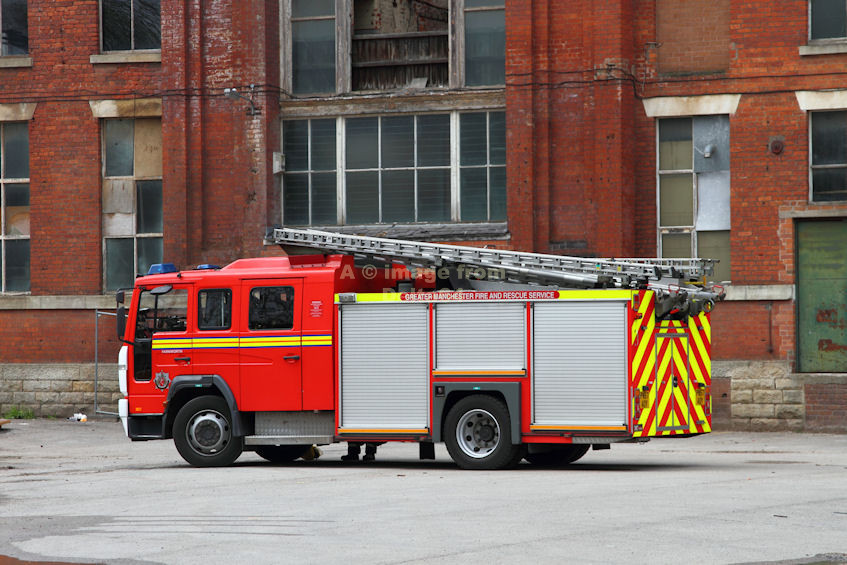 Volvo PN57AOY from Farnworth.