Appliances from Greater Manchester were joined by colleagues from Chehsire and Lancashire for this exercise. Other agencies attending included the Police, the Salvation Army and Bolton Mountain Rescue Team.
Although I was not able to stay for the exercise itself, due to another commitment, I did manage to photograph the appliances that attended.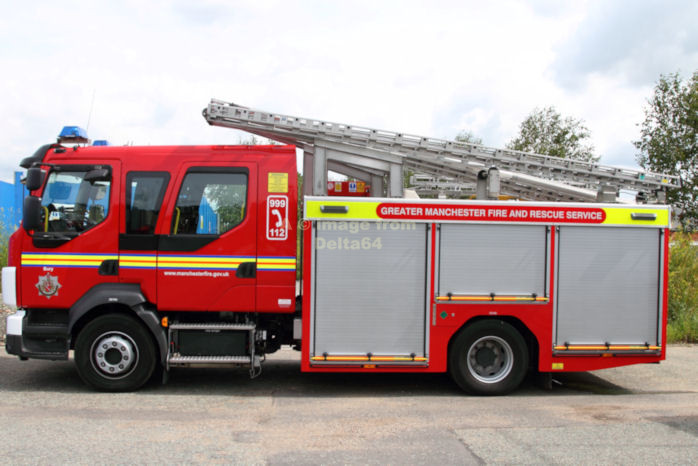 I don't normally include full side on shots, but just for a change PO60KWS from Bury.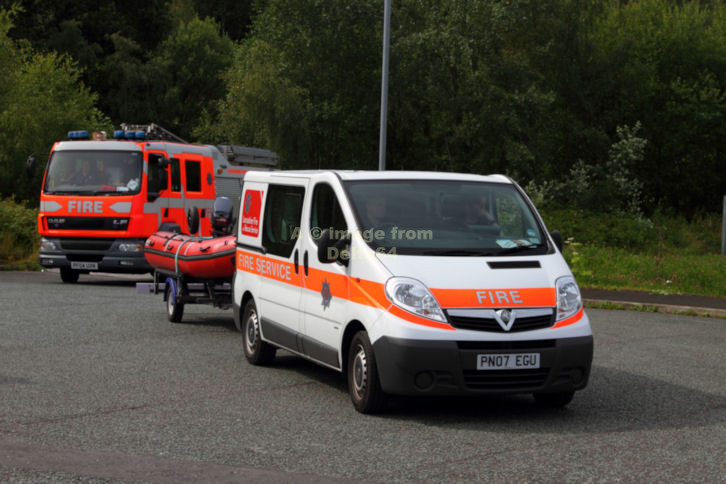 Vauxhall PN07EGU brought the Lancashire IRB from Penwortham.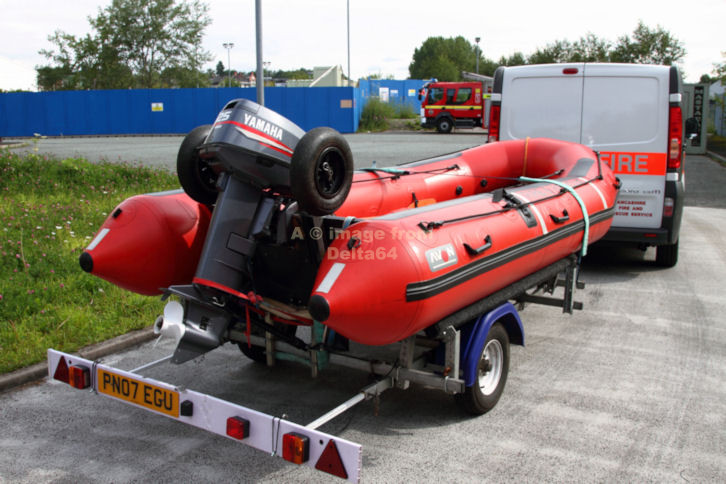 The Lancashire IRB.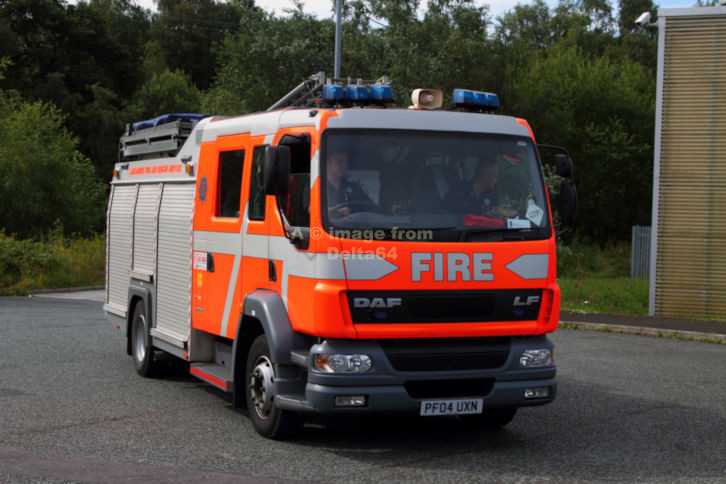 Daf LF PF04UXN also attended from Penwortham.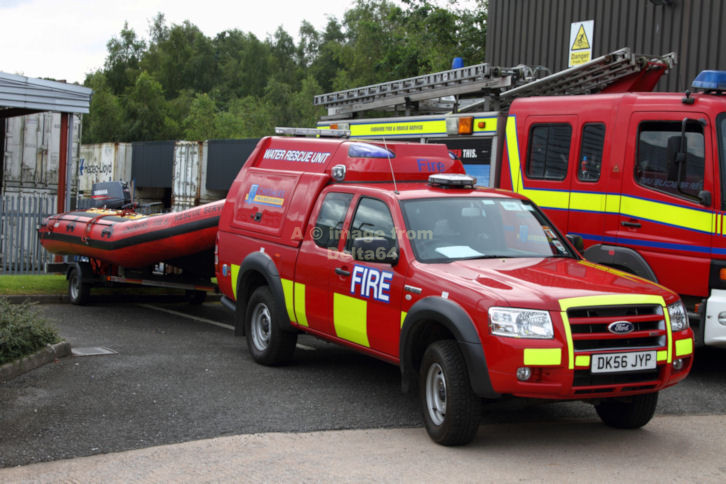 Ford Ranger DK56JYP brought the IRB from Warrington in Cheshire.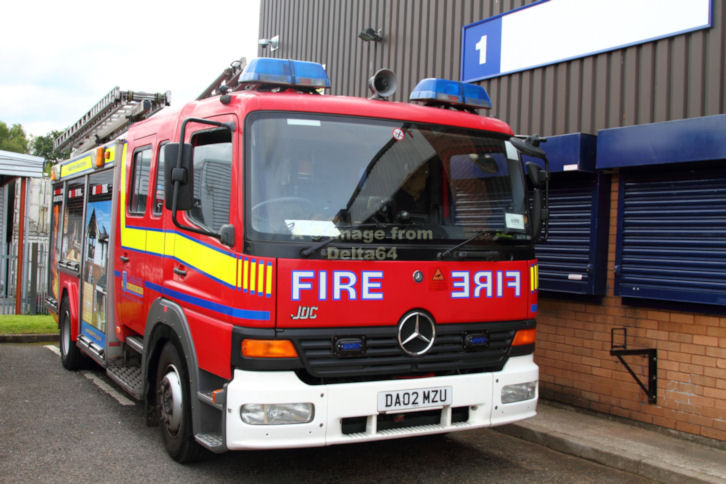 Mercedes Atego DA02MZU also attended from Warrington.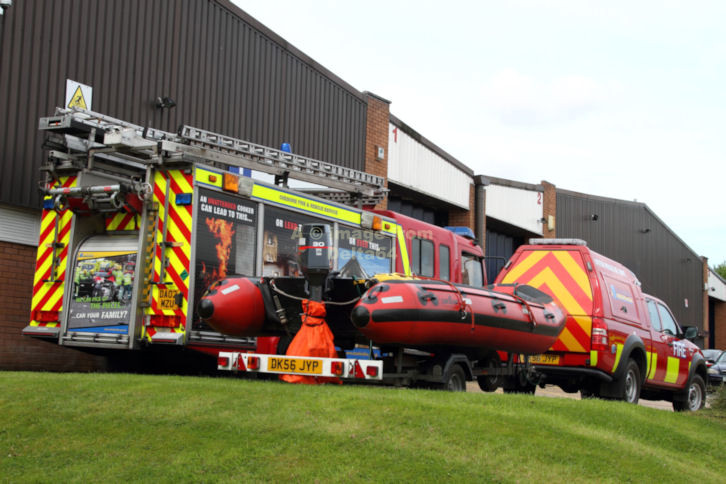 The IRB from Cheshire.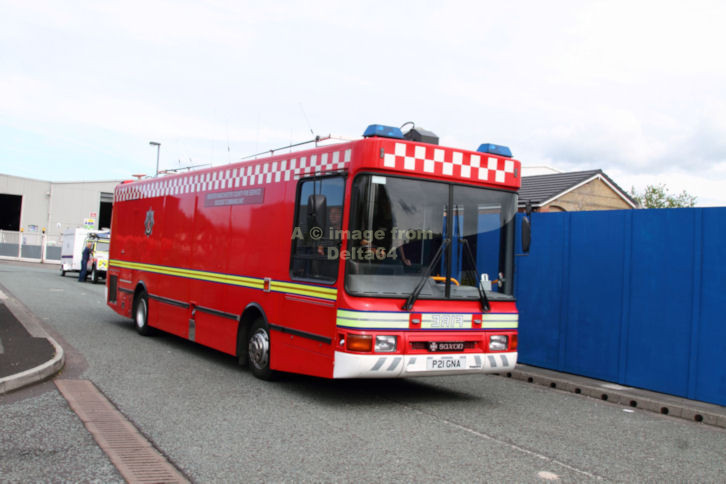 Incident Command Unit P21GNA from Agecroft was seen arriving.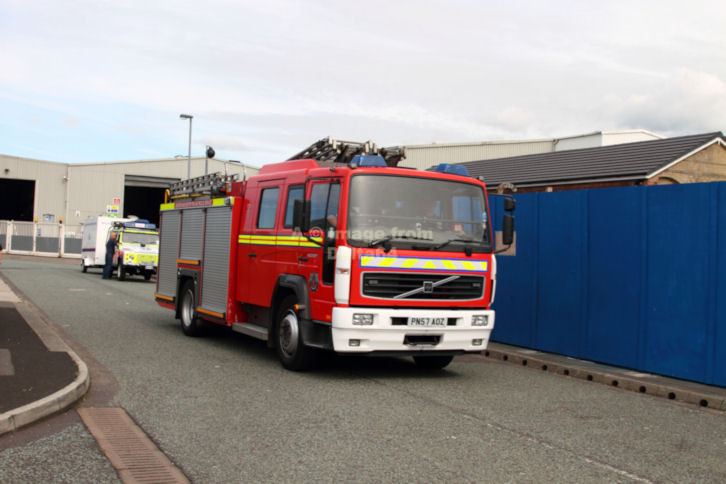 Support pump for the ICU was PN57AOZ also from Agecroft.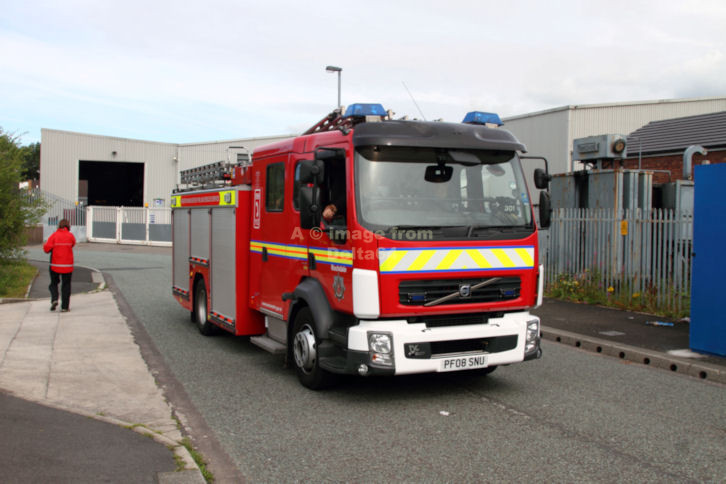 Next to arrive was Volvo FLL PF08SNU from Rochdale.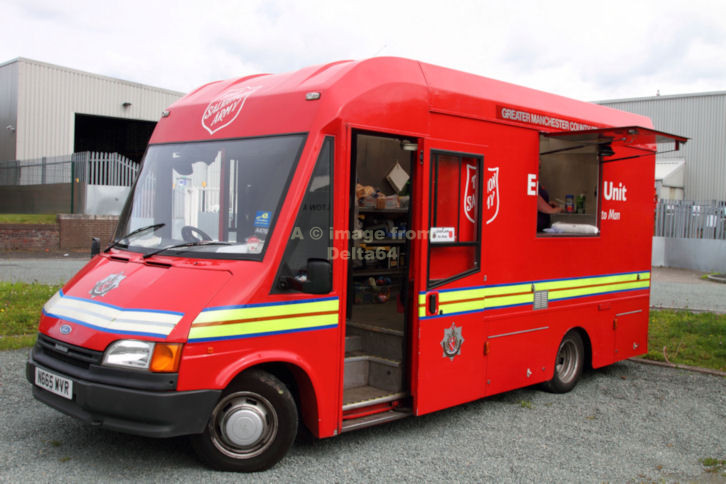 The Salvation Army attended with SACU 'B' from Salford.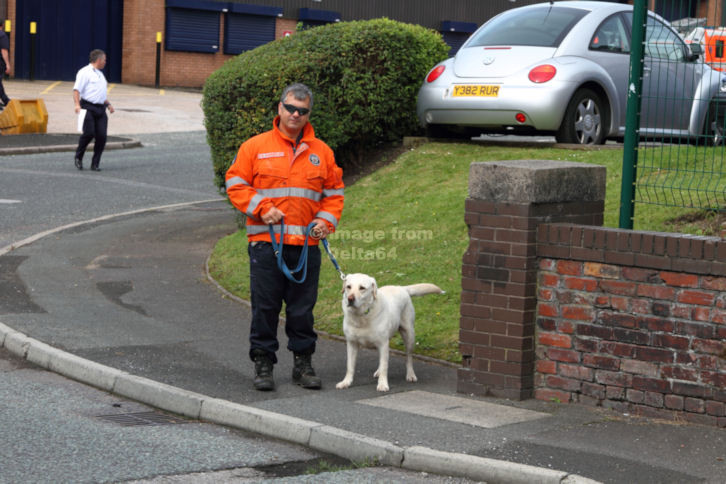 Mick Dewar with the now famous Search & Rescue dog, Echo.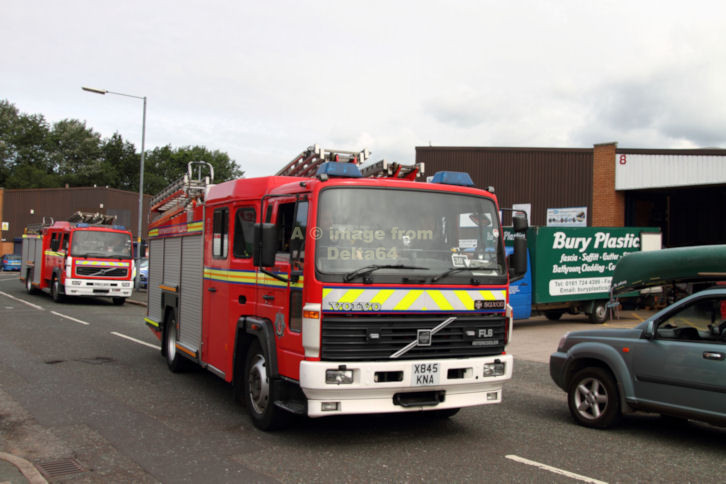 Reserve Volvo X845KNA was operating out of Ramsbottom Fire Station.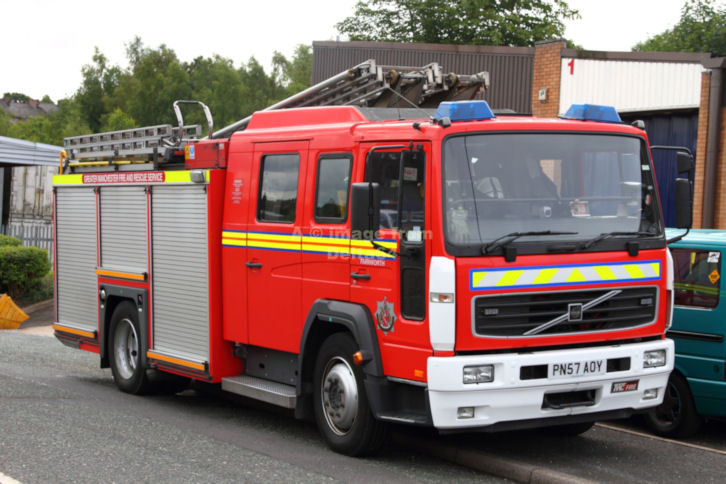 Volvo FLH PN57AOY attended from nearby Farnworth.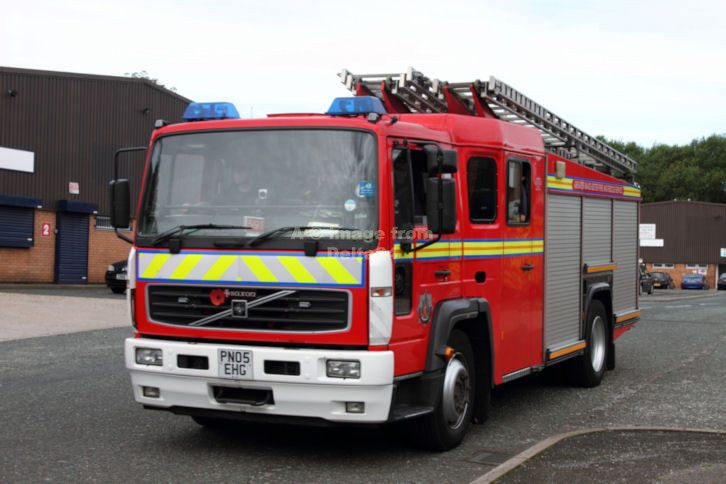 Volvo PN05EHG from Broughton as it arrived.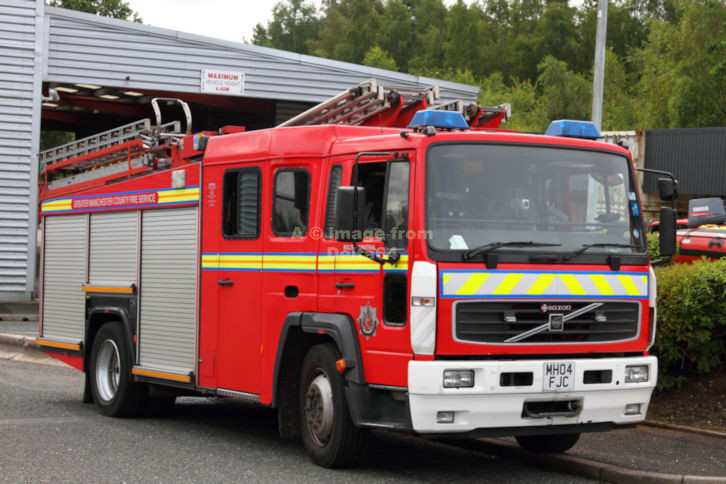 Volvo MH04FJC came from Bolton Central.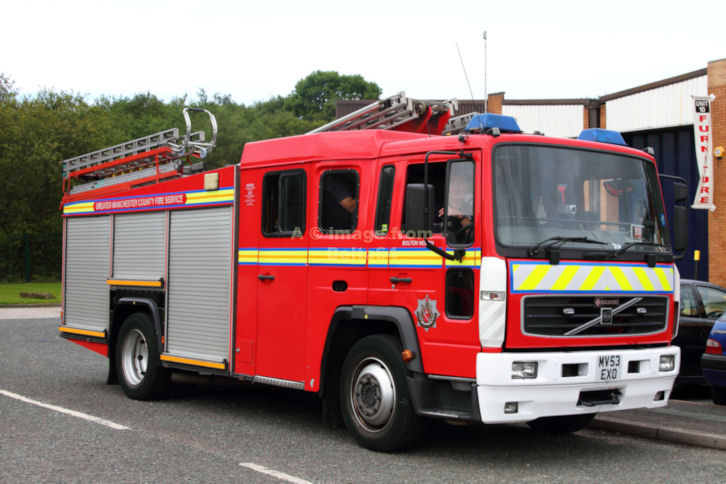 The last of the pumps to arrive was MV53EXO from Bolton North.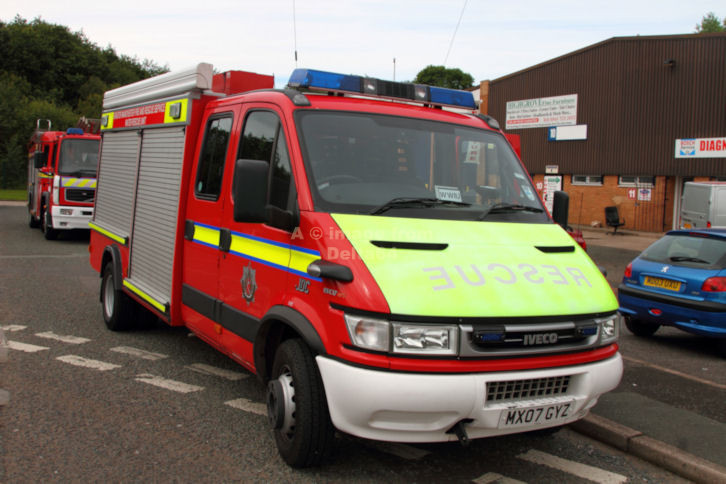 The West area Water Incident Unit MX07 GYZ was in attendance from Eccles.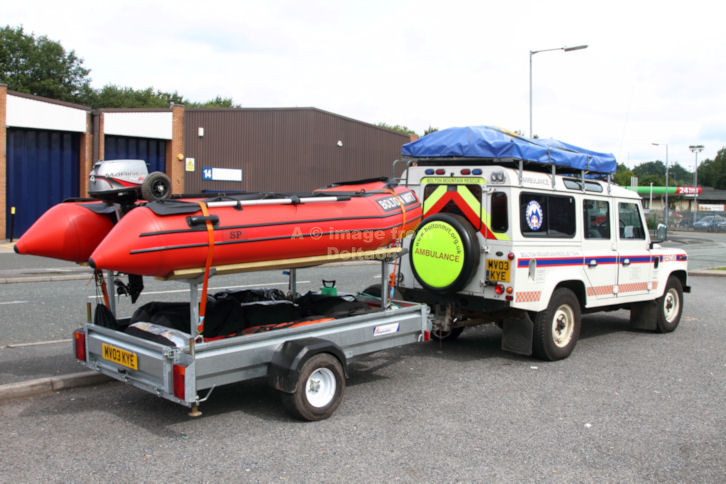 The Bolton Mountain Rescue team also attended with their IRB.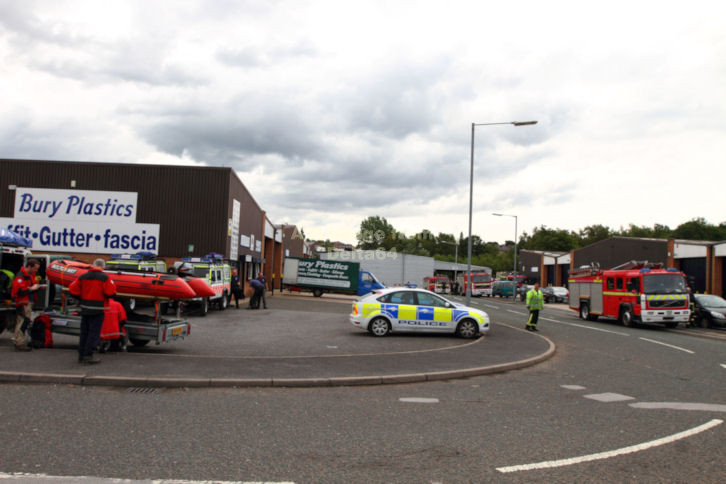 One of the police vehicles, mountain rescue teams and fire appliances all seen in this picture.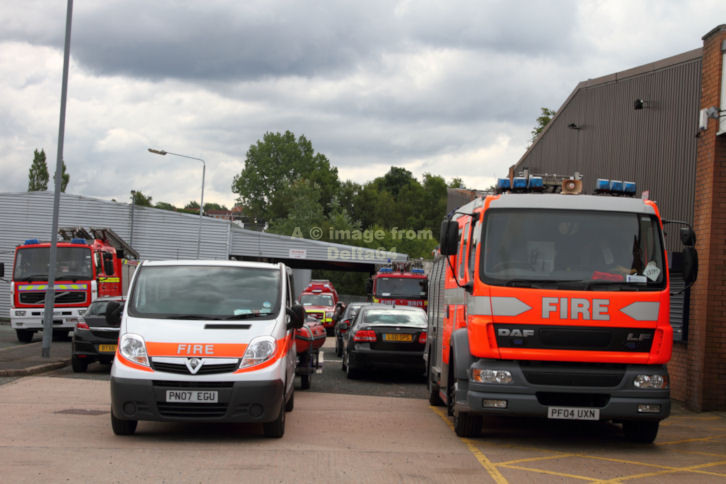 The Lancashire Water Incident appliances, with those from Cheshire behind and a pump from Farnworth GMC on the left as seen bleow.