EXERCISE ~ BOLTON MOORS
HORROCKS WOOD, BOLTON
11 JUNE 2009.
Appliances from Greater Manchester and Lancashire Fire & Rescue Services took part in this exercise, along with other agenices including the Bolton Mountain Rescue Service, Raynet, Greater Manchester Police and the Salvation Army. All the pictures below were taken at the rendezvous point at Horrock Wood. Other appliance pictures were included on the respective station pages.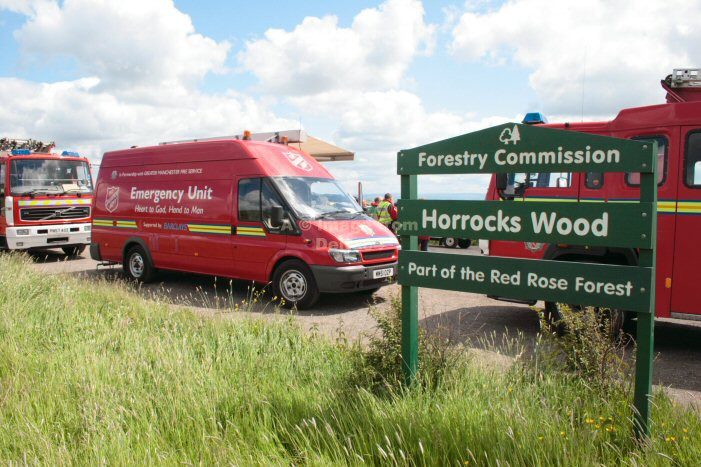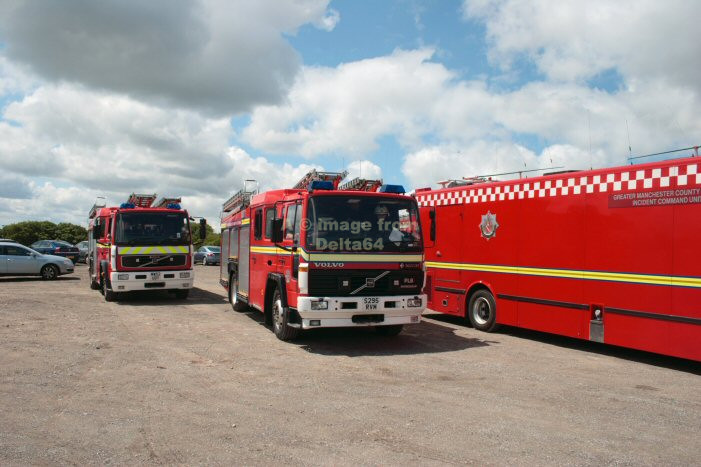 GMC Volvos MW52UDY and S295RVM pass the Incident Command Unit.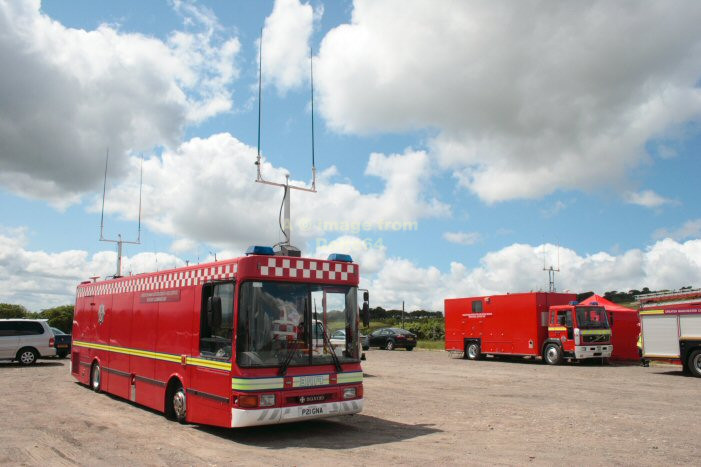 Incident Command Unit P21GNA and OSU MV54AYW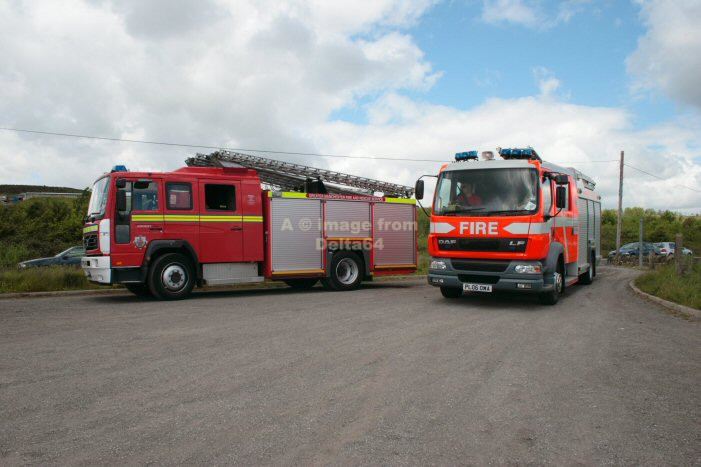 Lancashire Daf LF PL06OWA from Darwen passes GMC Volvo PN57AOZ from Agecroft.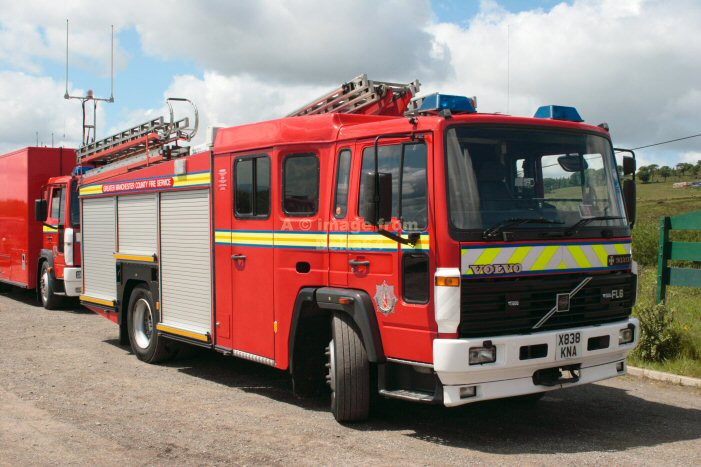 Reserve Volvo X838KNA was on the run at W51 Bolton North.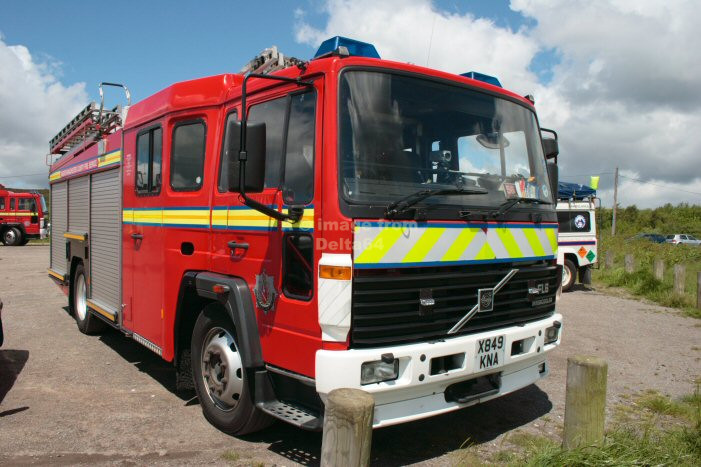 Similar reserve appliance X849KNA was operating out of W56 Atherton.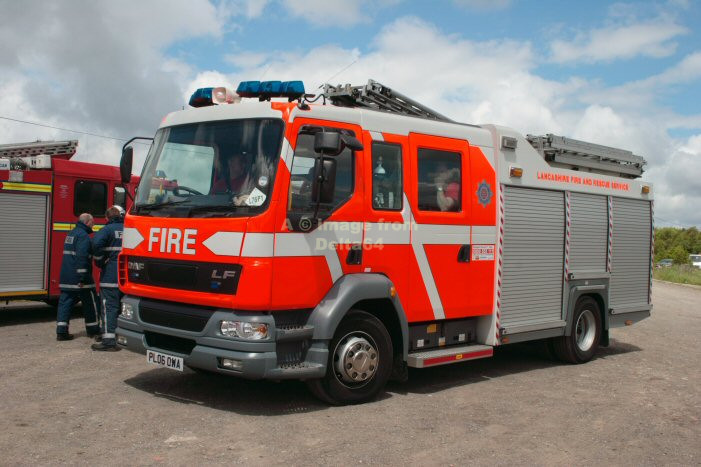 Lancashire Daf LF PL06OWA from Darwen.
[Another picture of this appliance has been added to the Darwen Home Page.]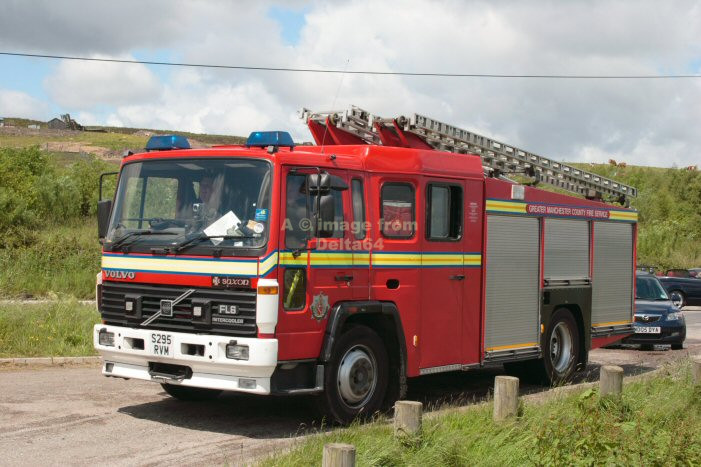 Former Salford Volvo S295RVM was on the run at Ramsbottom.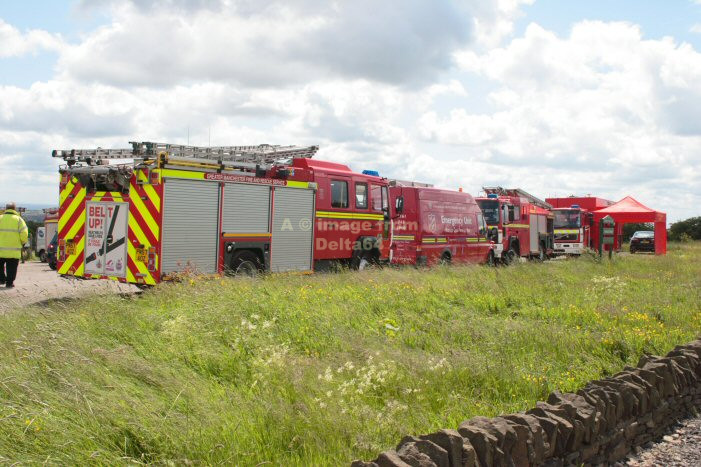 L to R ~ PN57AOZ ~ MM51OZP ~ X838KNA ~ MV54AYW.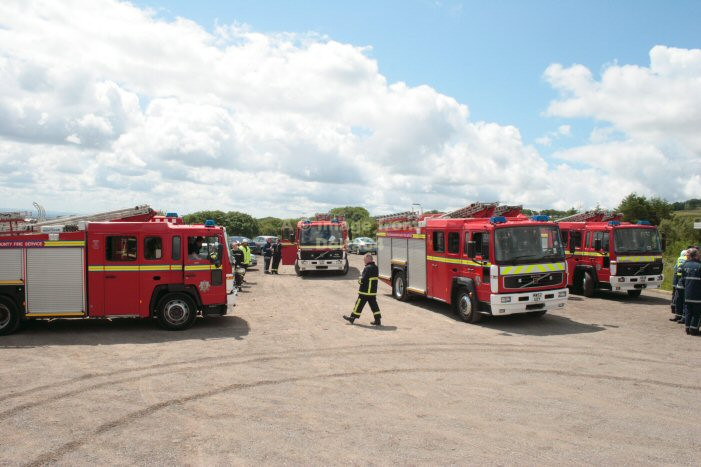 L to R MF51EXO ~ S295RVM ~ MW52UDY ~ X838KNA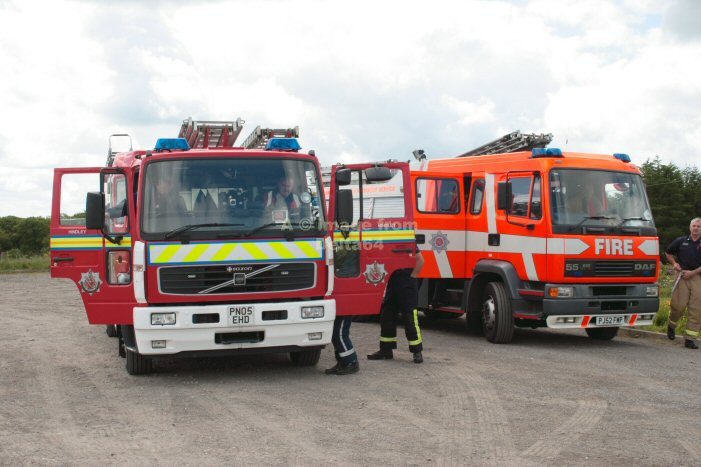 GMC Volvo FLH PN05EHD from Hindley and Lancashire Daf55 PJ52FMP from Chorley.