EXERCISE ~ SHIP FIRE
LIVERPOOL DOCKS
JANUARY 2010
All the pictures on this page were very kindly provided by Simon Ryan, and are reproduced with permission. They remain copyright to Simon.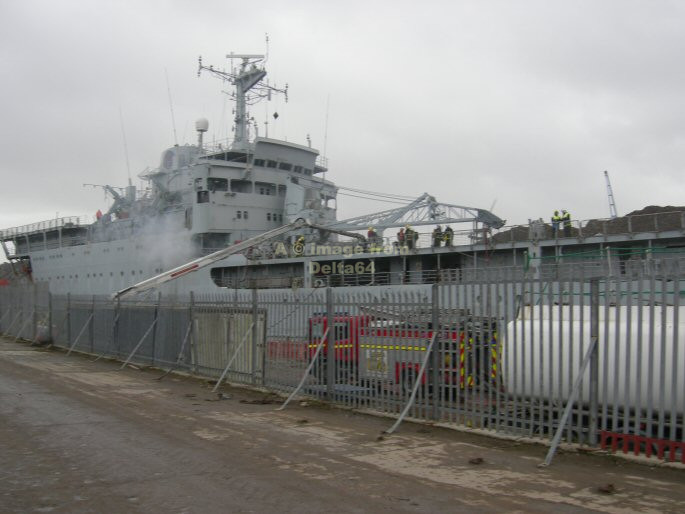 The Sir Percivale was a companion ship to the Sir Galahad, synonymous with the Falklands conflict.
An unidentified ALP and pump can be seen in this picture.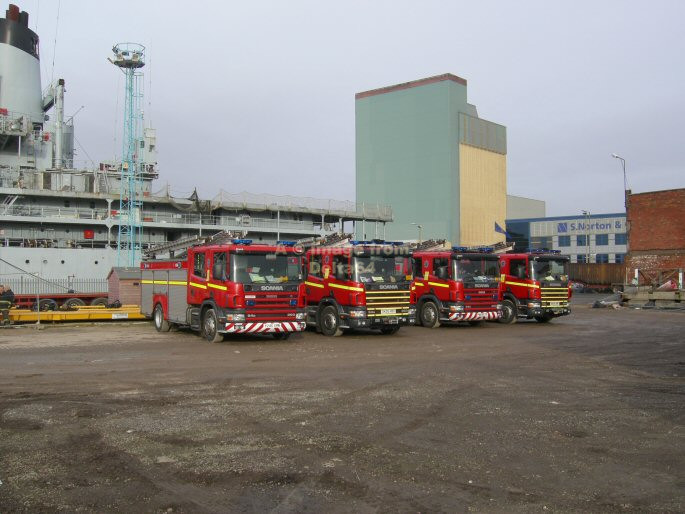 L to R Y246XRN [30] DK05HBD [15] PN04KTF [40] DK05HBE [18]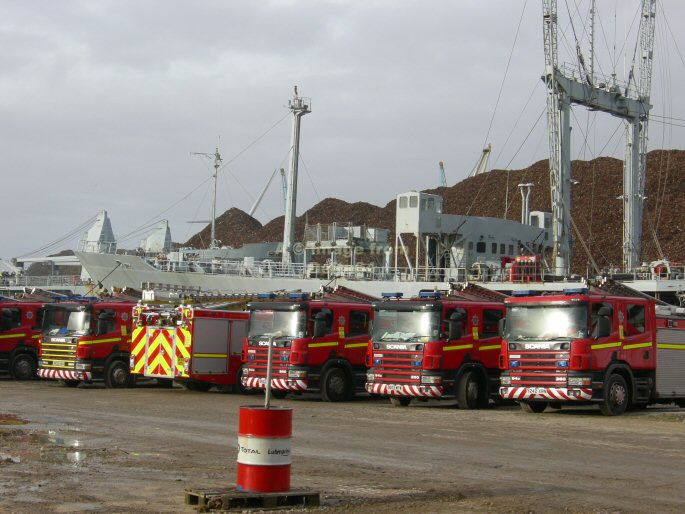 L to R unidentified, DK05HBO [25] DK59BPE [13] DG02WFZ [10] DG02WFW [14] Y242XRN [31]