EXERCISE MALLARD
CARNFORTH
1 MARCH 2013
This was a multi-agency exercise involving Lancashire Fire & Rescue Service, USAR personnel from Lancashire, Merseyside & Buckinghamshire, Lancashire Constabulary, British Transport Police, Network Rail, NWAS, HART, RNLI, Coastguards, The Army, The Royal Air Force, The British Red Cross and the Salvation Army. Casualties were from the Casualty Union and students from UCLAN. [Apologies if I have omitted any group.]
The scenario involved a collision between a train and a double-deck bus, with multiple casualties ranging from walking wounded to fatal injuries. For the purposes of the exercise, the collision had actually taken place in a very remote location with very limited access. Consequently, all the Communications Vehicles were set up on the other side of the West Coast Main Line in Carnforth, and in general, emergency personnel had to be brought to the scene by off-road vehicles, or by lifeboat.
I am extremely grateful to all the casualties who kindly consented a] to being photographed and b] to the photographs to be used on this website.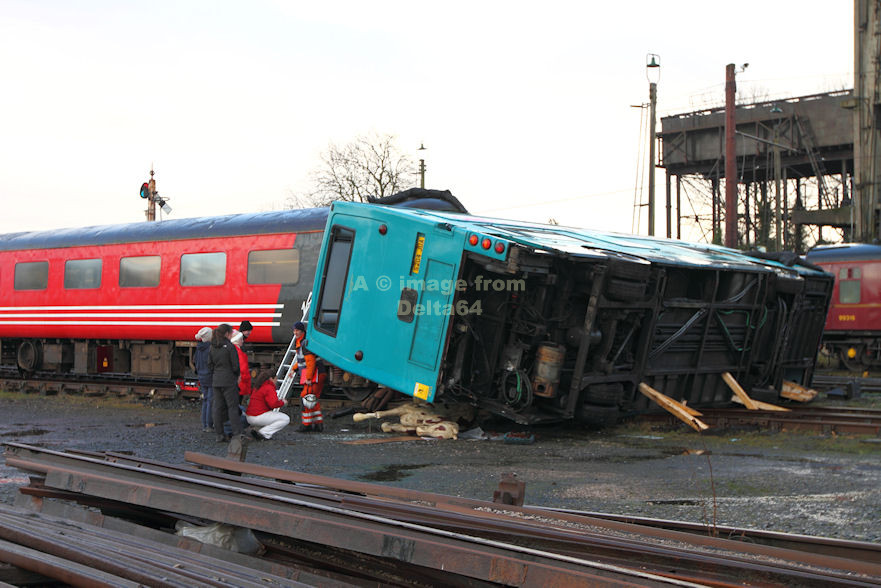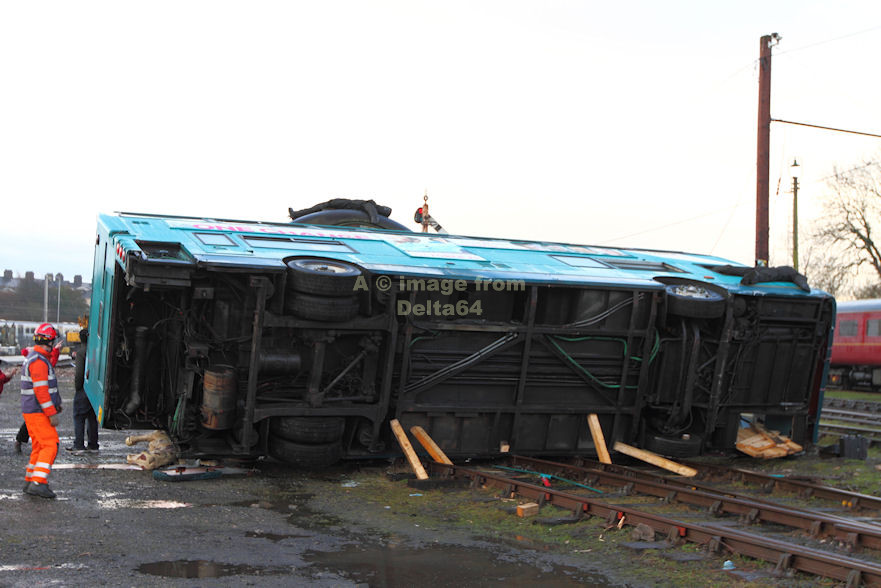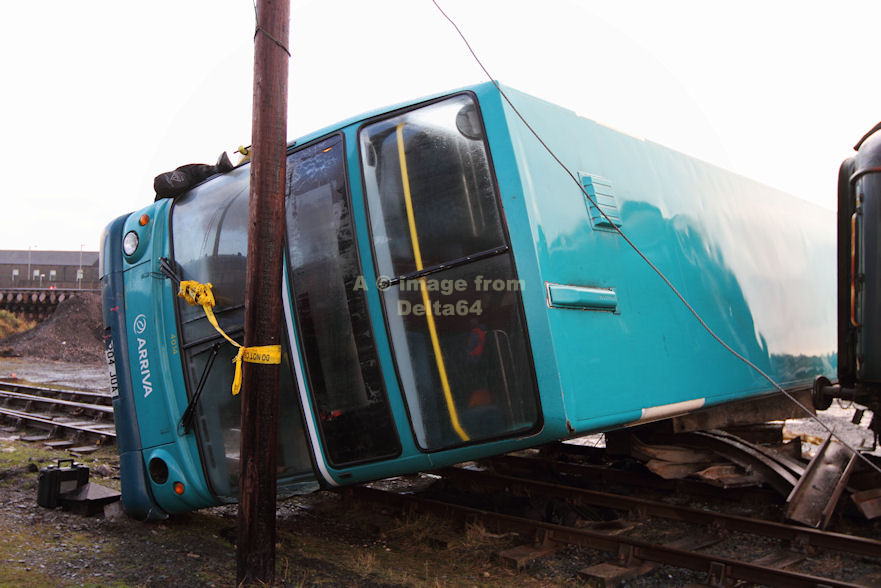 DAF DB250 with Alexander bodywork, most recently 4014 [S204JUA] in the Arriva North West & Wales fleet.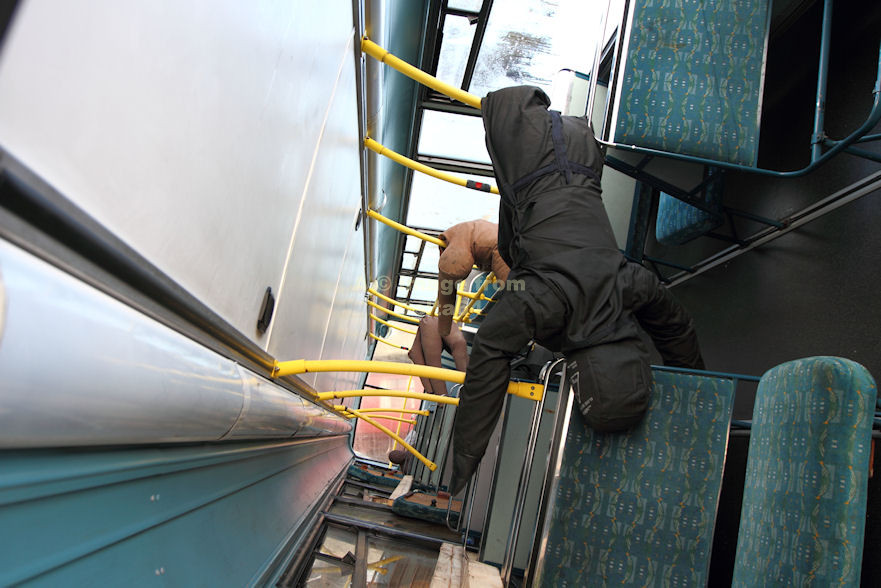 For health and safety reason dummies were used on the upper deck and live casualties on the lower deck.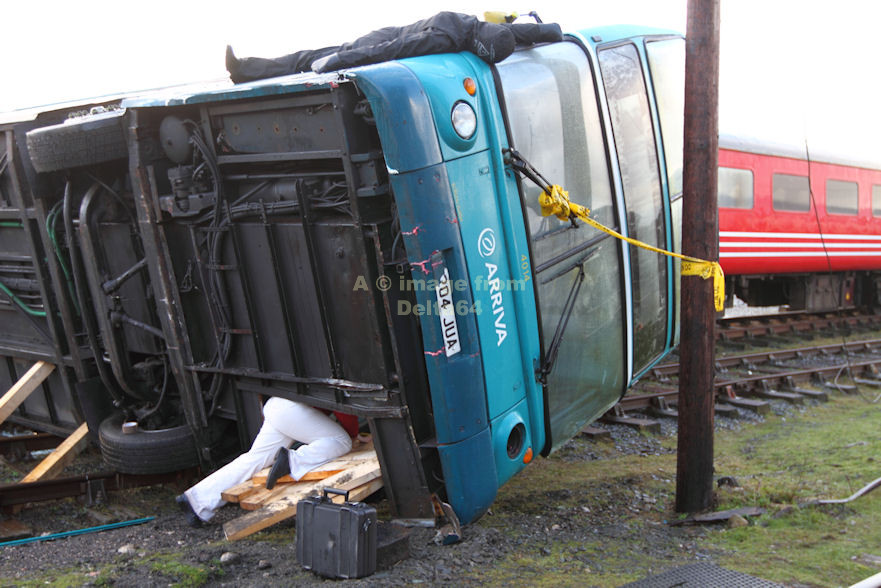 A brave casualty takes her place inside the vehicle before the exercise commenced.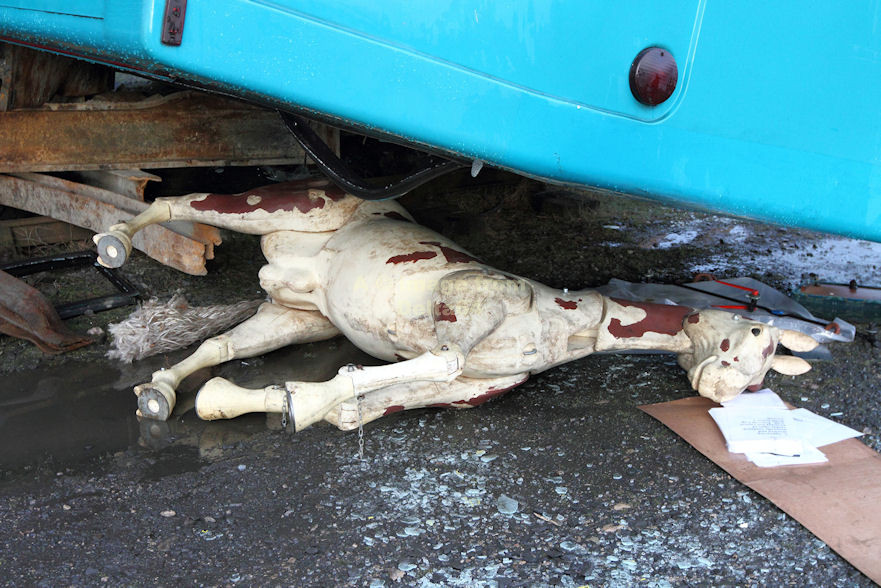 Flogging a dead horse???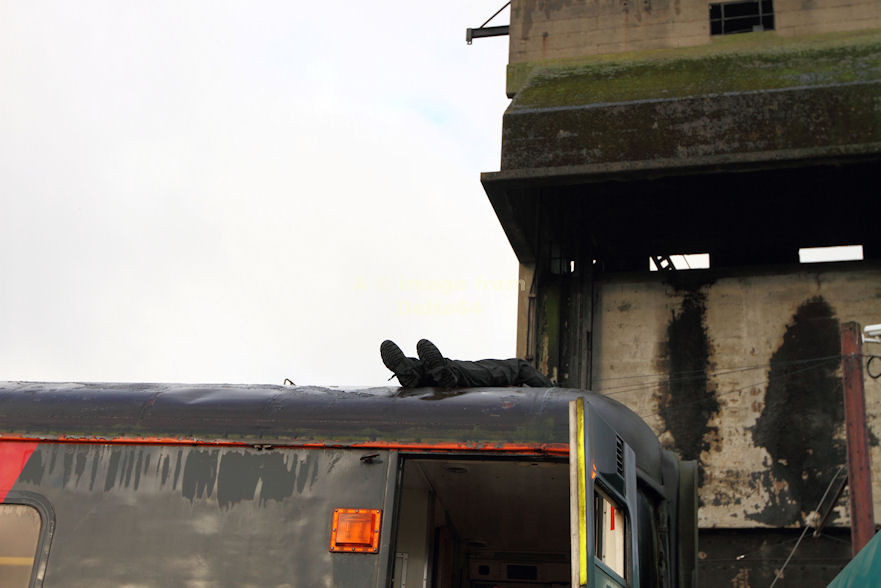 There were many more casualties in the train or in this case on the train.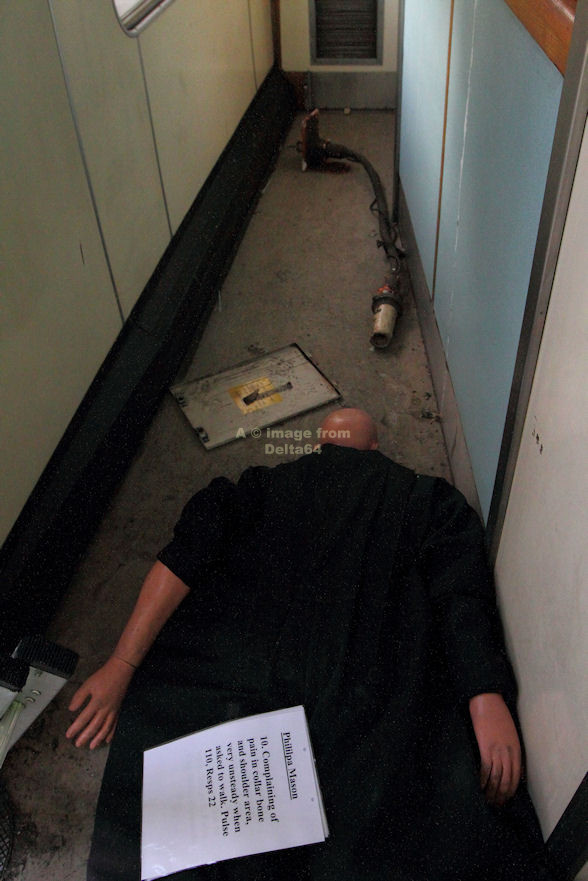 A 26 stone male lay in the corridor of the buffet car.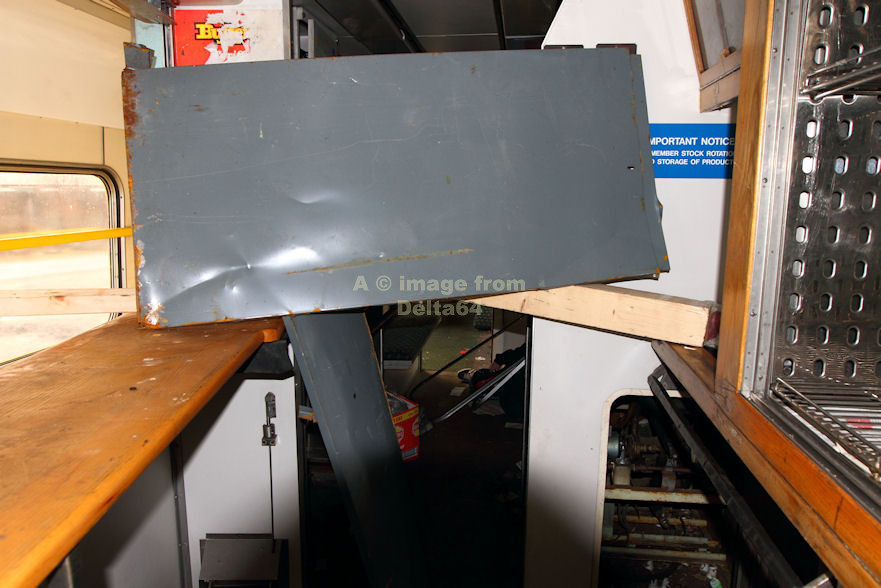 What a mess!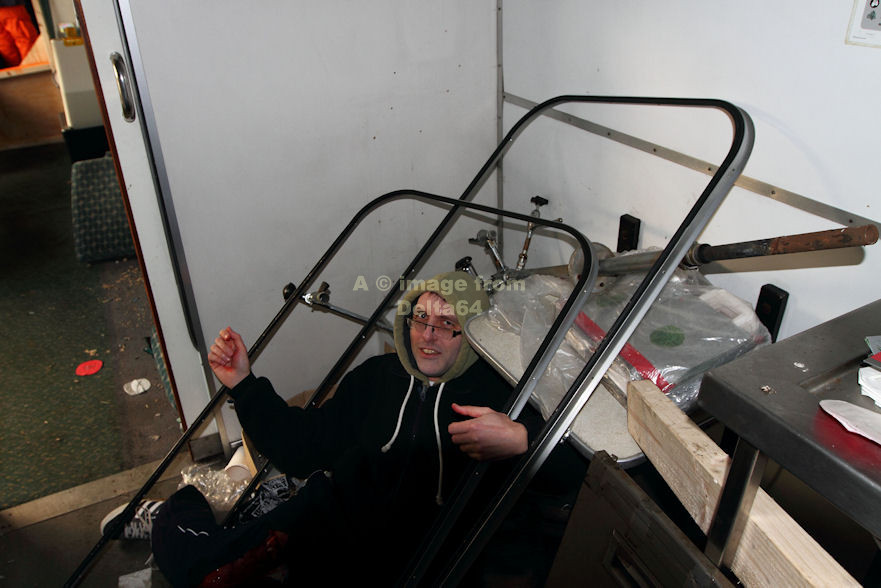 He is smiling. He must be in shock...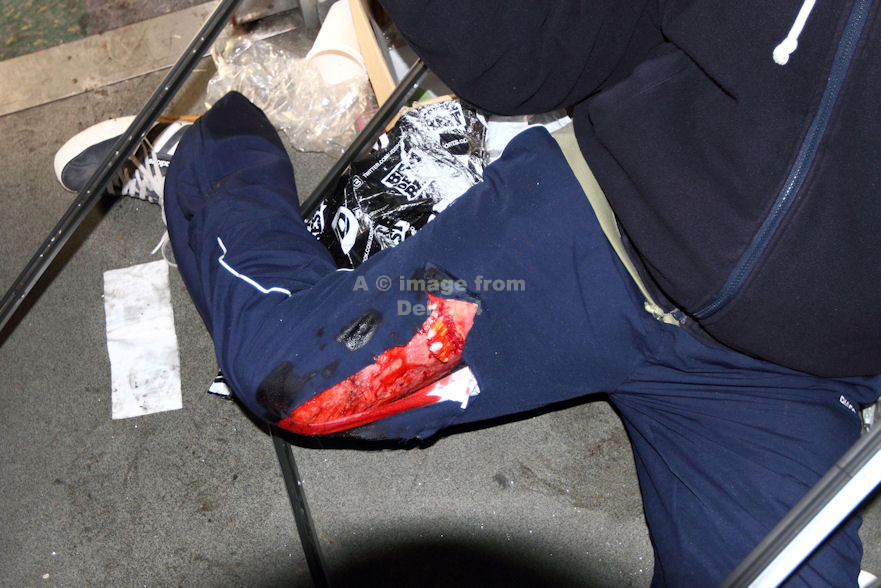 ...because his right leg is a real mess.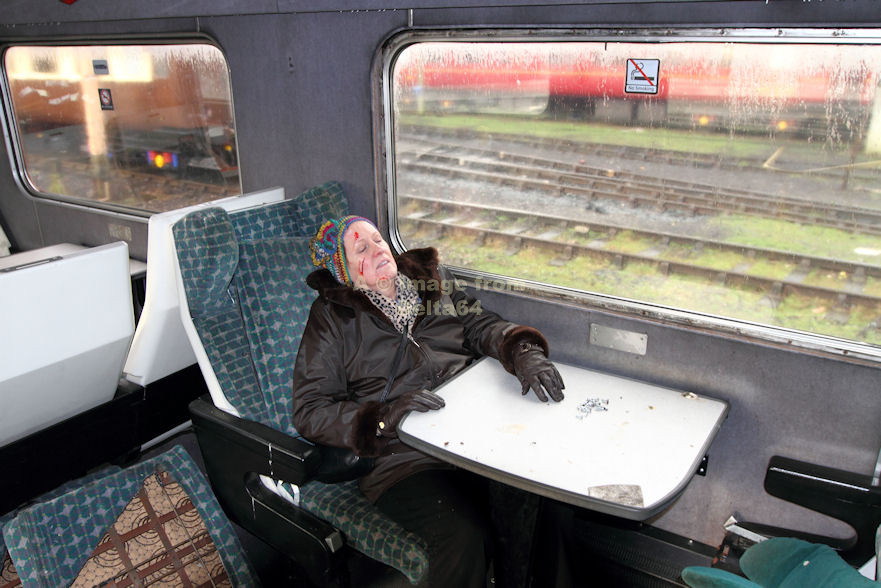 Although not looking badly injured, this passenger was clearly unconscious...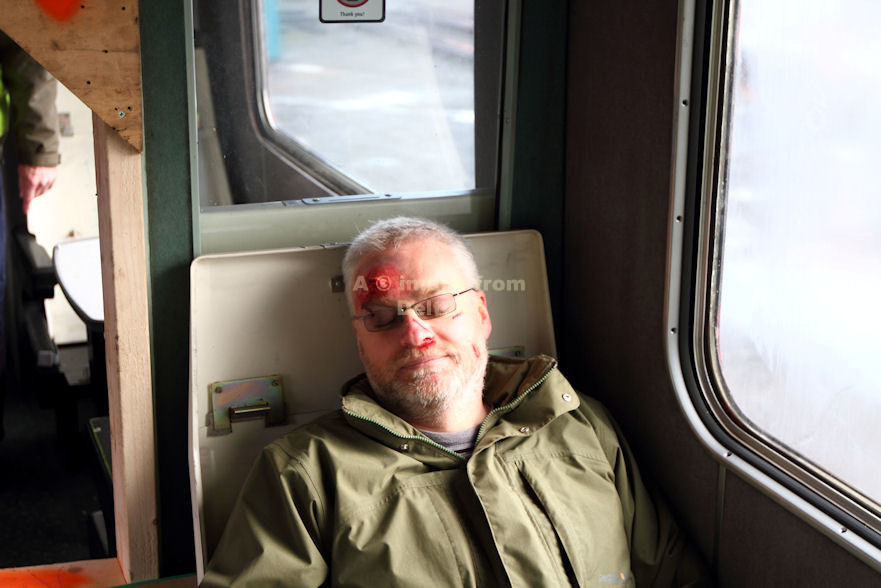 ...as was this one.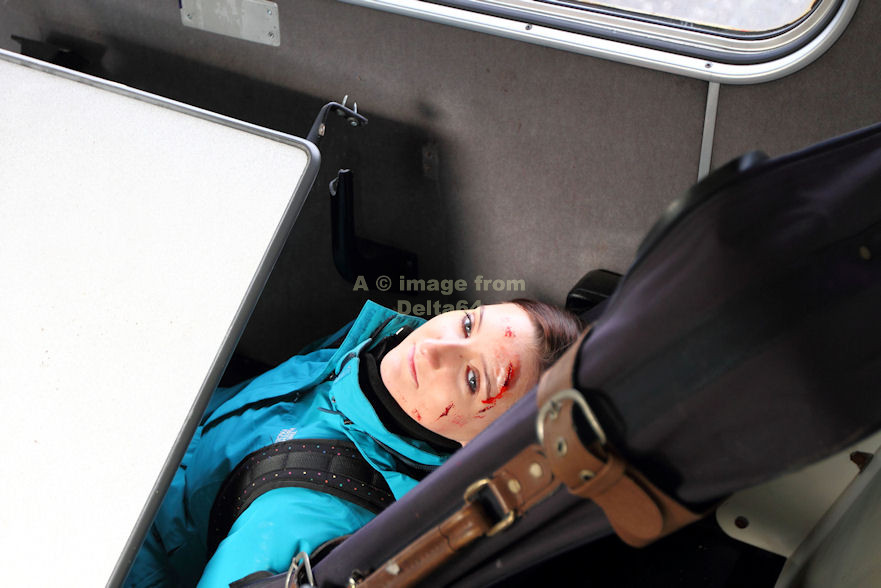 I was serioulsy worried about this young lady.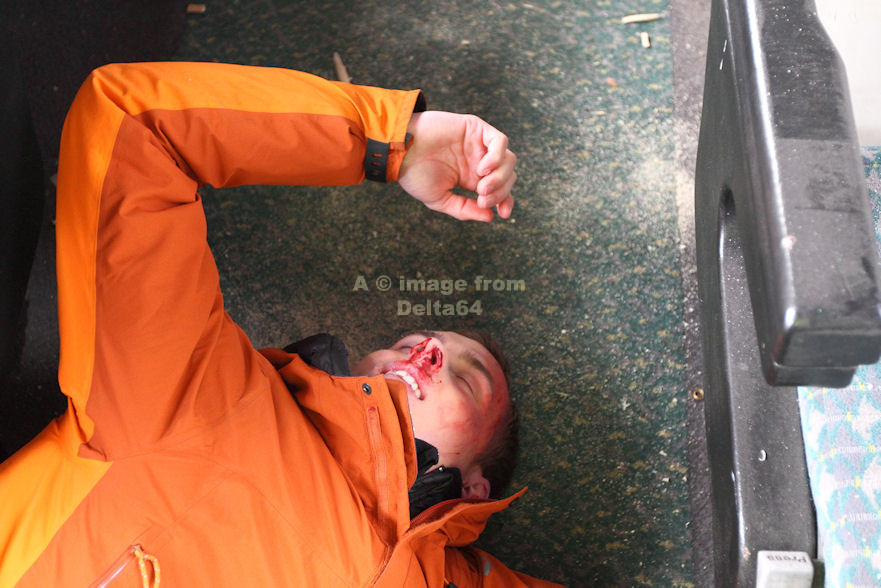 Looks more like he's been in a fight!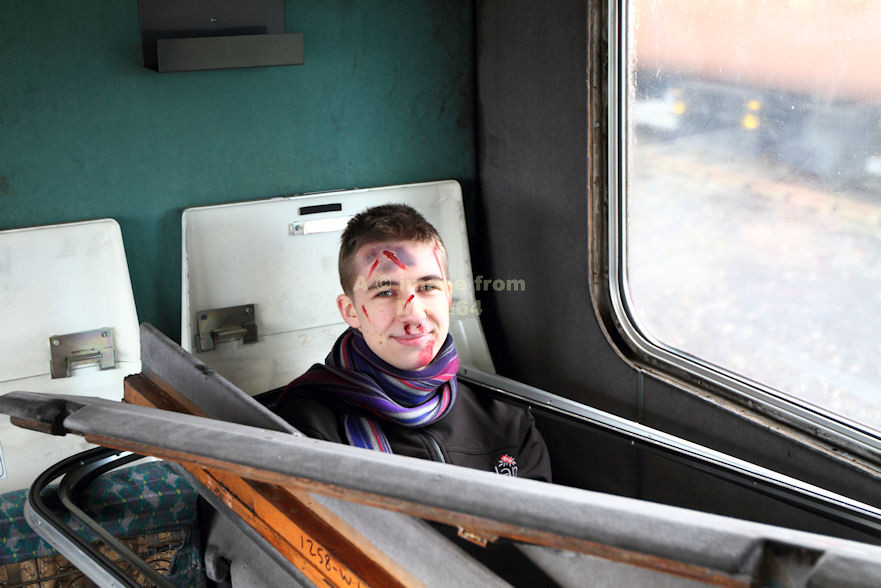 That is some bruise on his forehead, but at least he's smiling.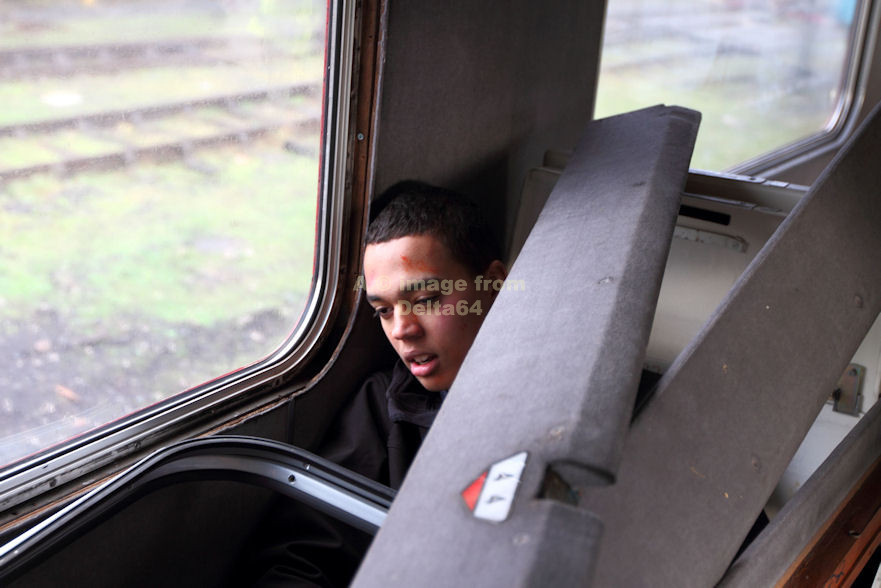 His companion was clearly more distressed.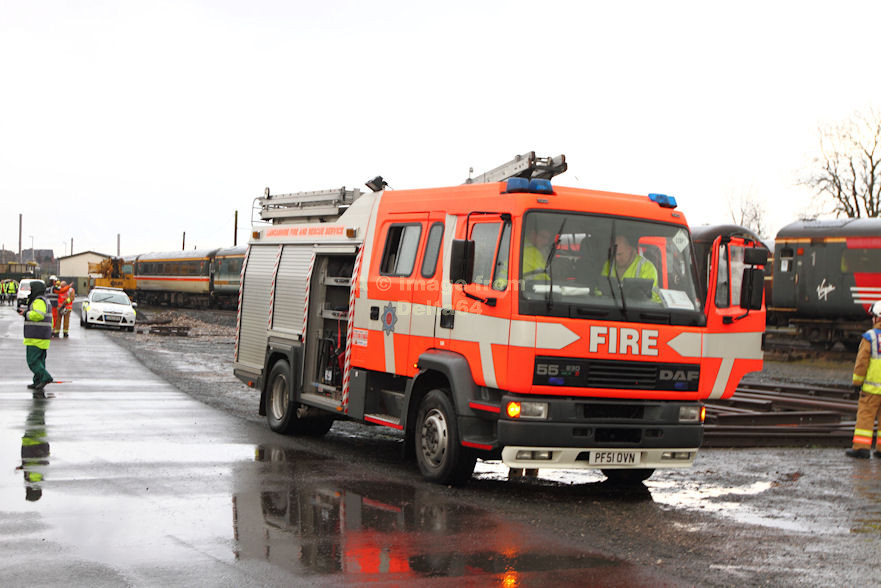 First appliance at the scene was Daf 55 PF51OVN from Bolton-le-Sands.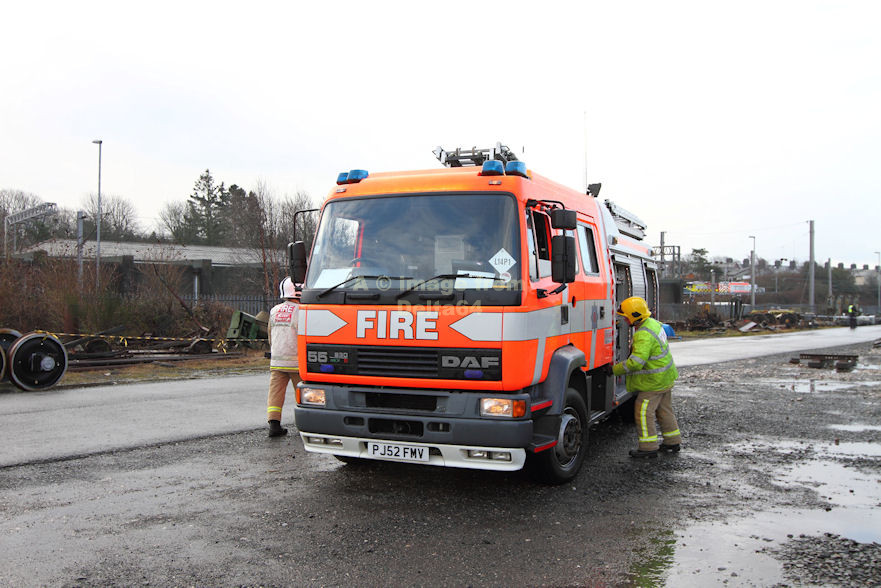 It was closely followed by Daf 55 PJ52FMV from Carnforth.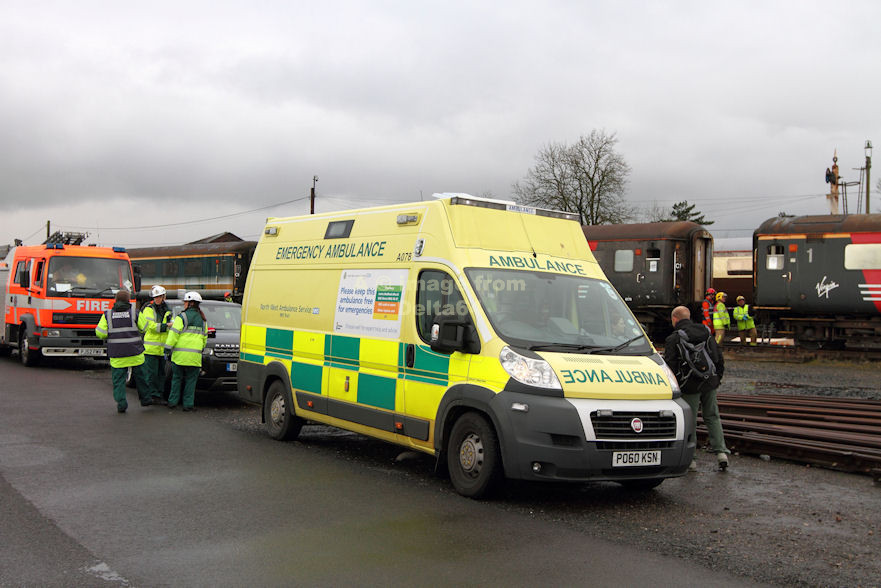 Fiat Ambulance PO60KSN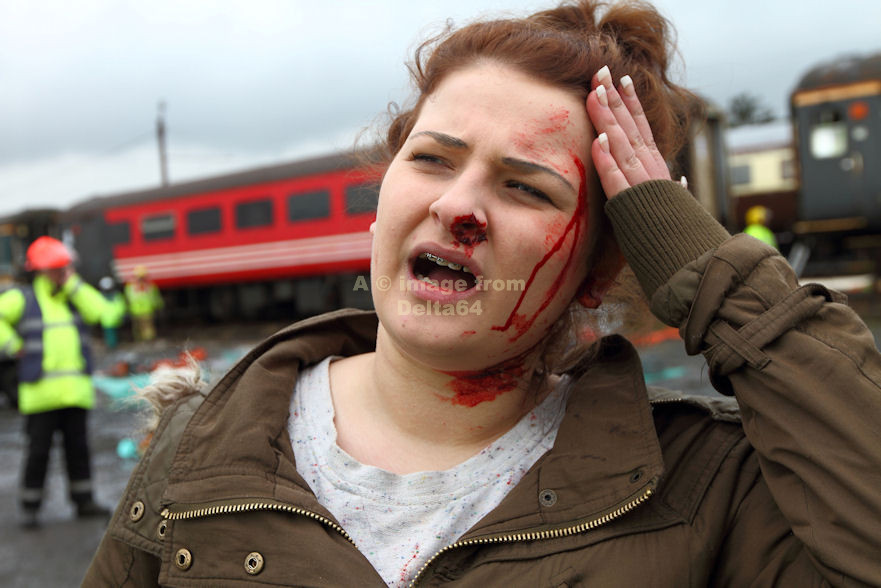 My head really hurts! But at least she was quickly released.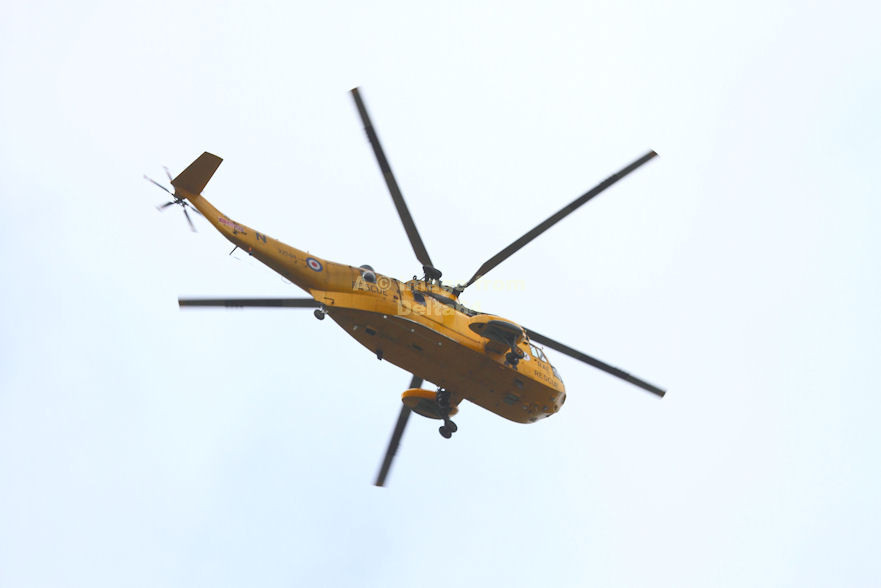 RAF Sea King helicopter flew in from Leconfield.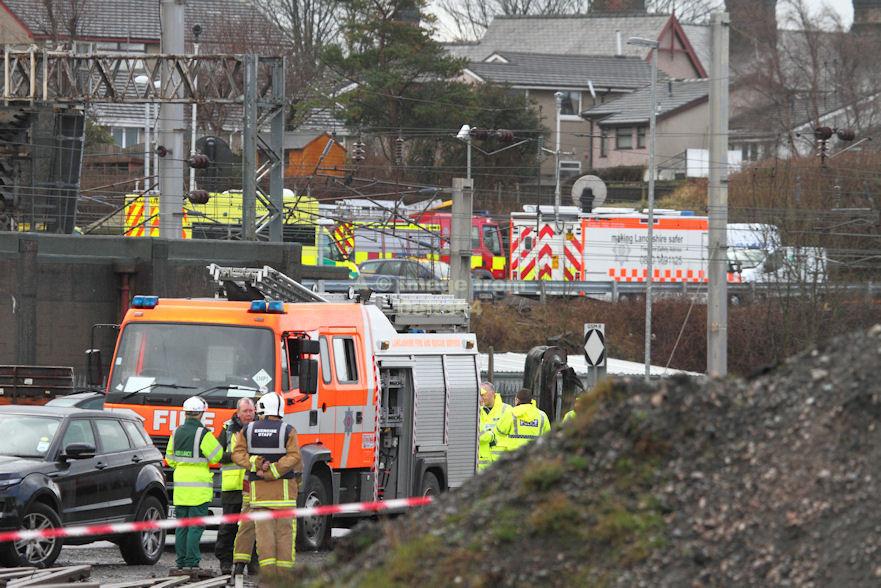 This view across the crash site shows the comms vehicles across the WCML.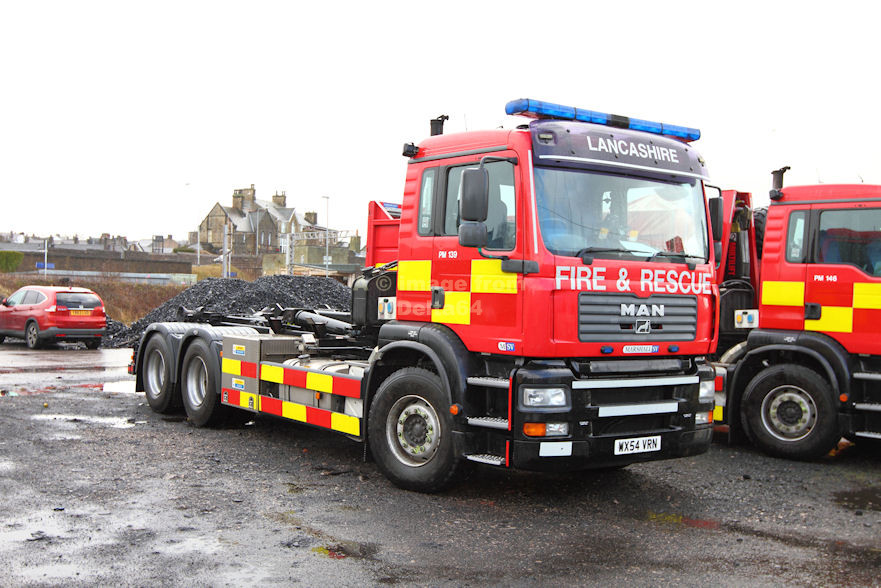 Lancashire USAR vehicle WX54VRN - PM139.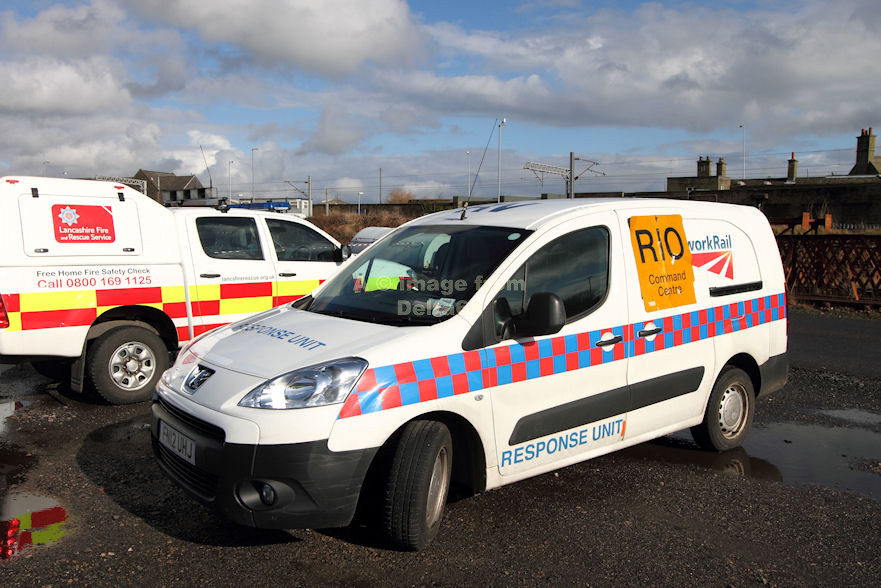 Network Rail Response Unit FN12UHJ.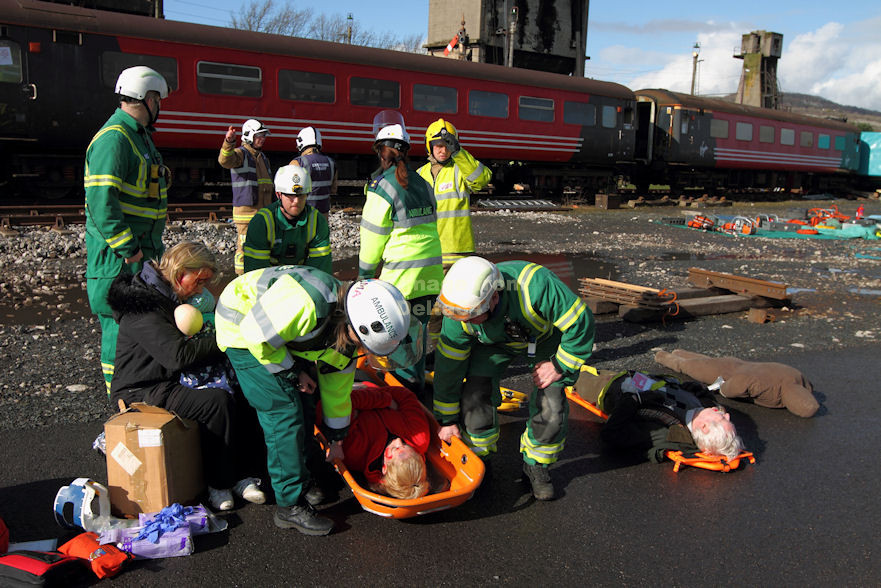 Now 4 hours into the incident more casualties have been extricated.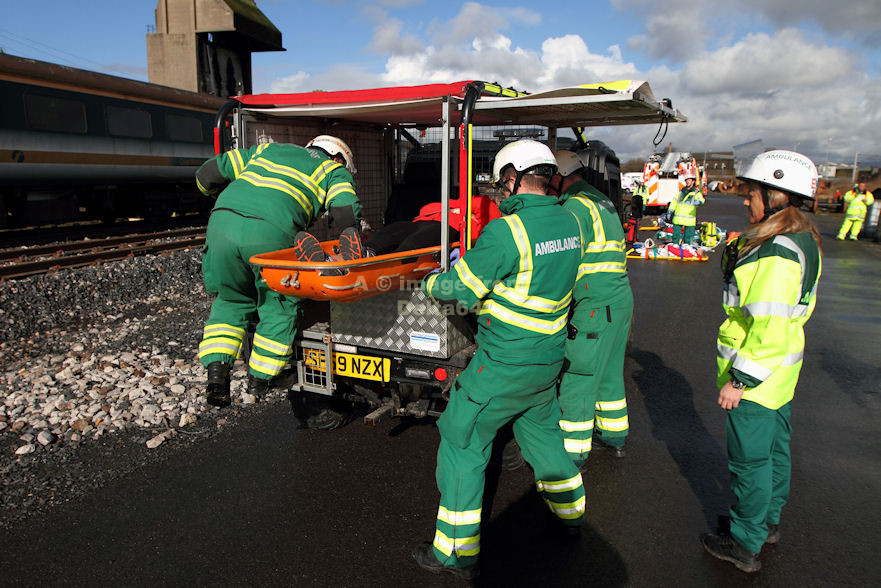 The stretcher is lifted on to the back of an off-road Ambulance.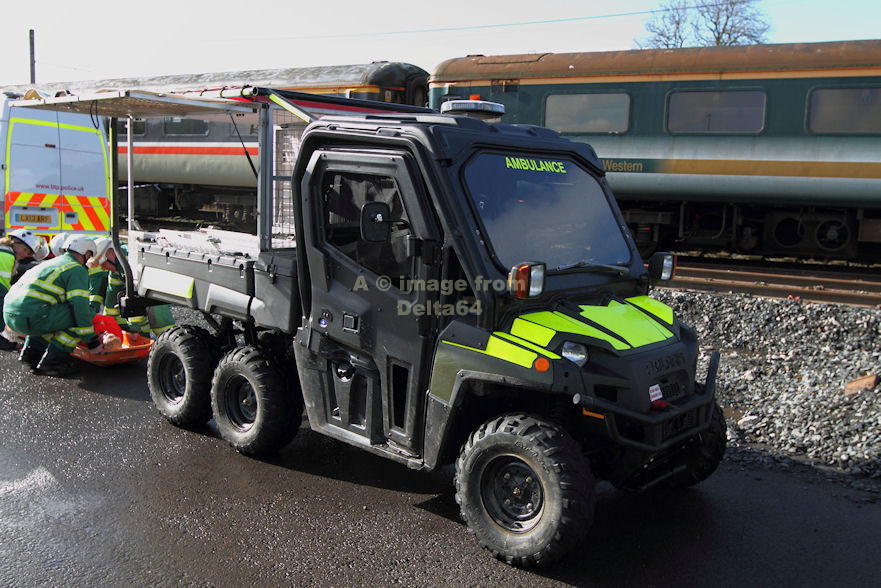 SF59NZX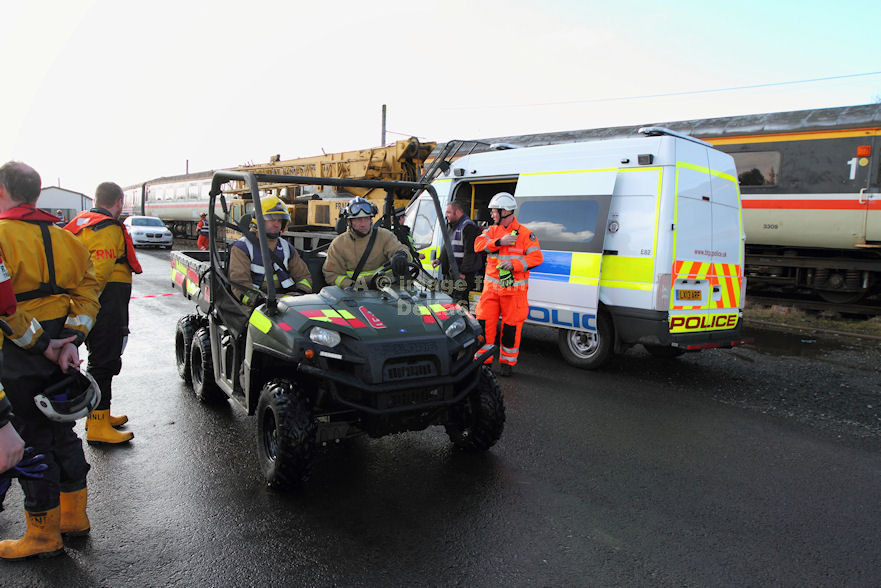 The Fire & Rescue Service used a similar vehicle.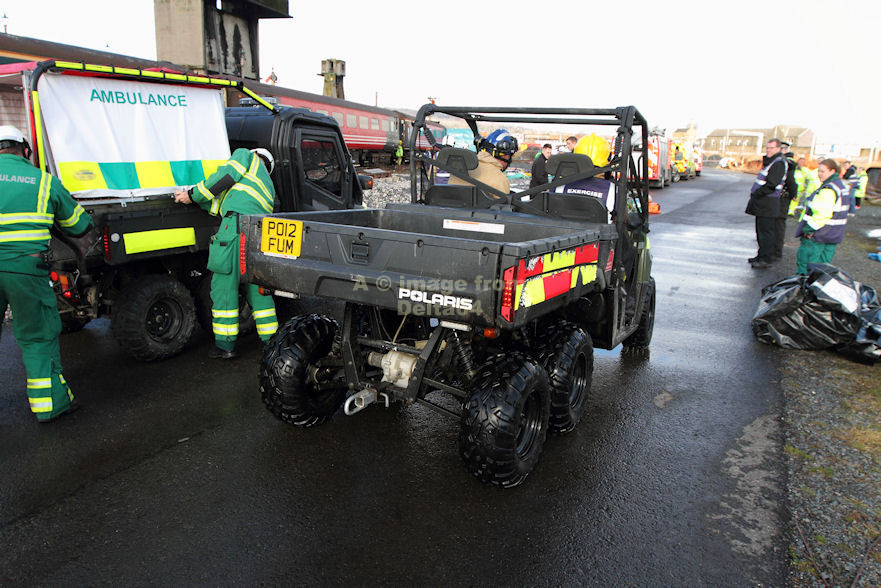 PO12FUM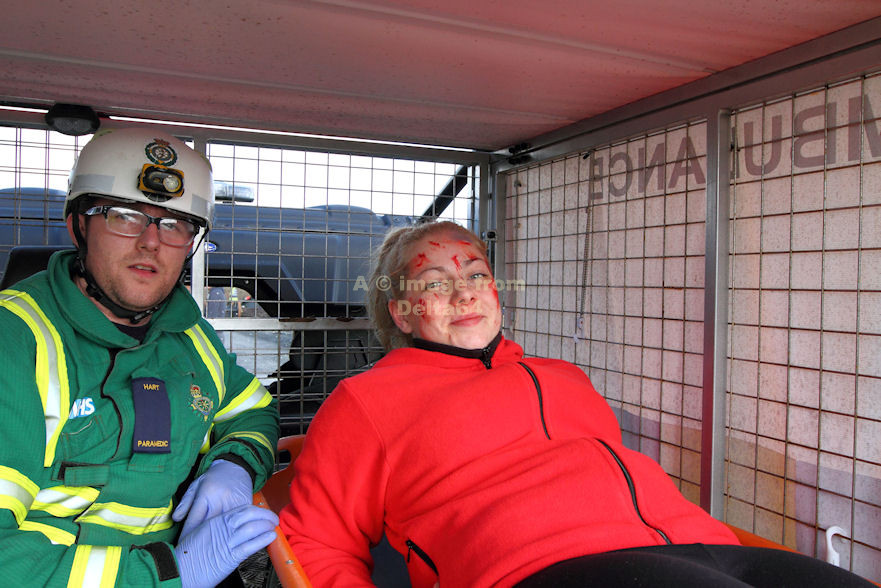 A casualty with a member of the HART team.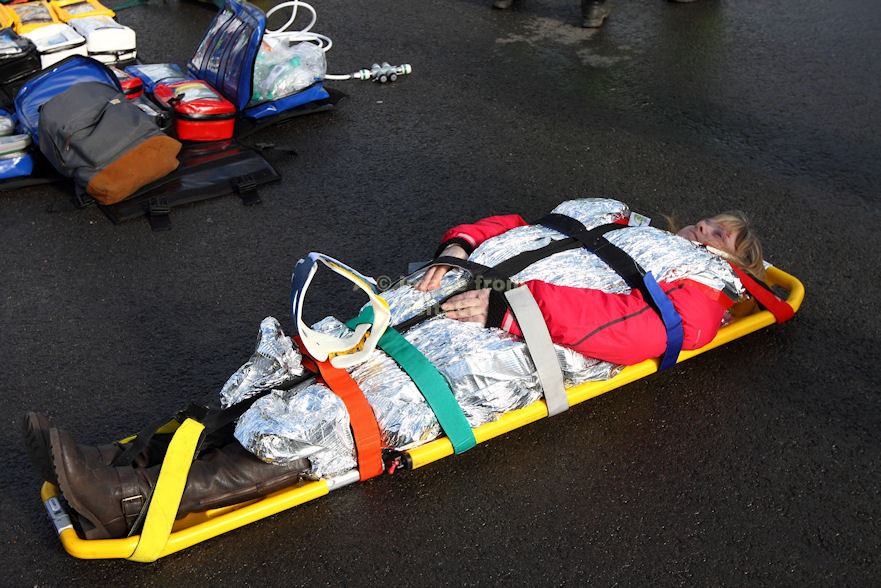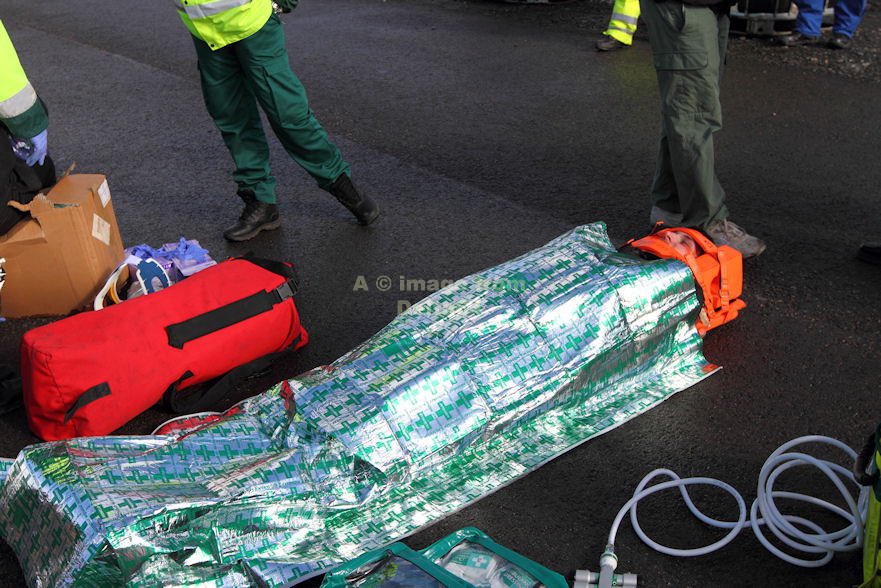 More casualties with varying degress of injury.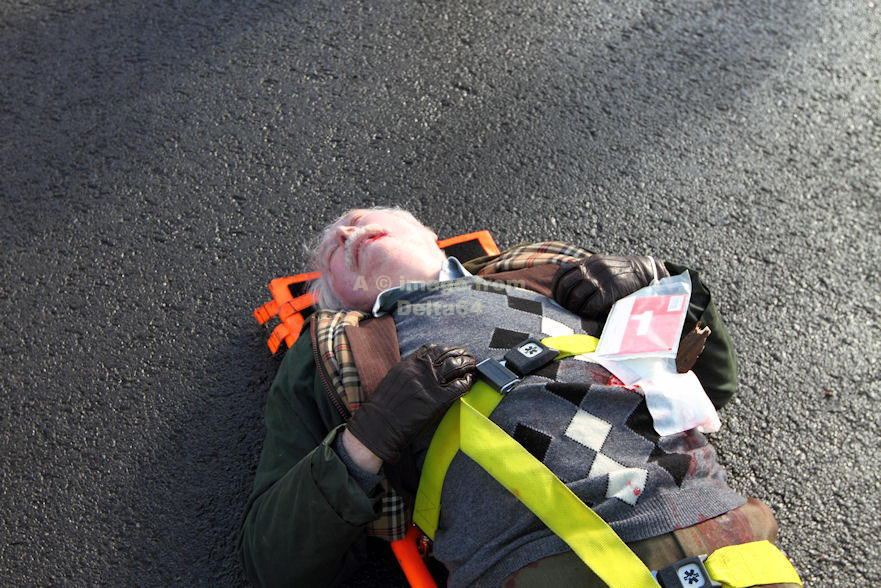 This gentleman definitely wasn't well...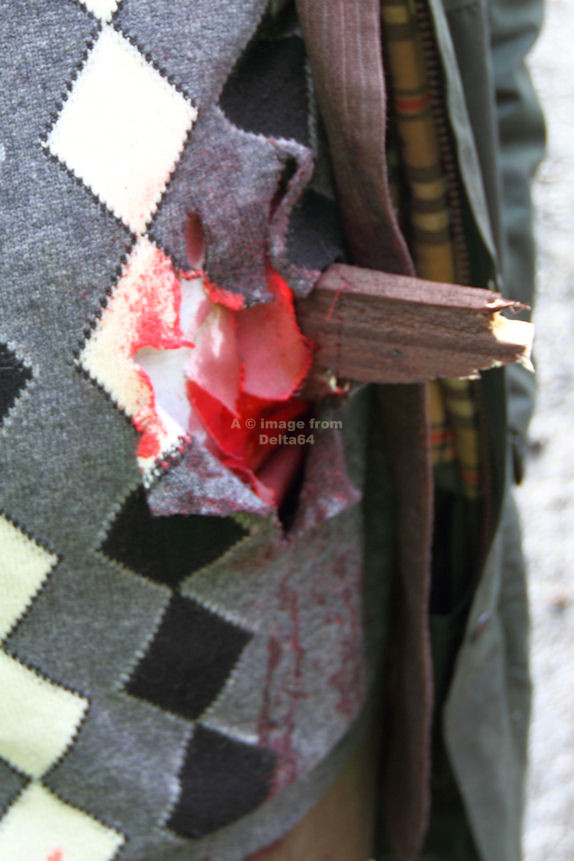 ...but then a piece of wood had penetrated his stomach.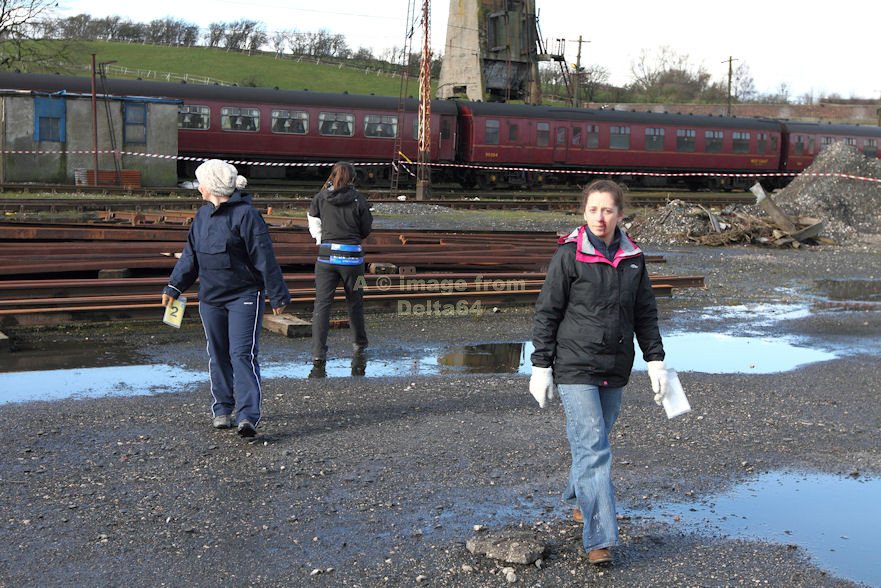 Thankfully some were still able to walk away unaided despite having been trapped for some time.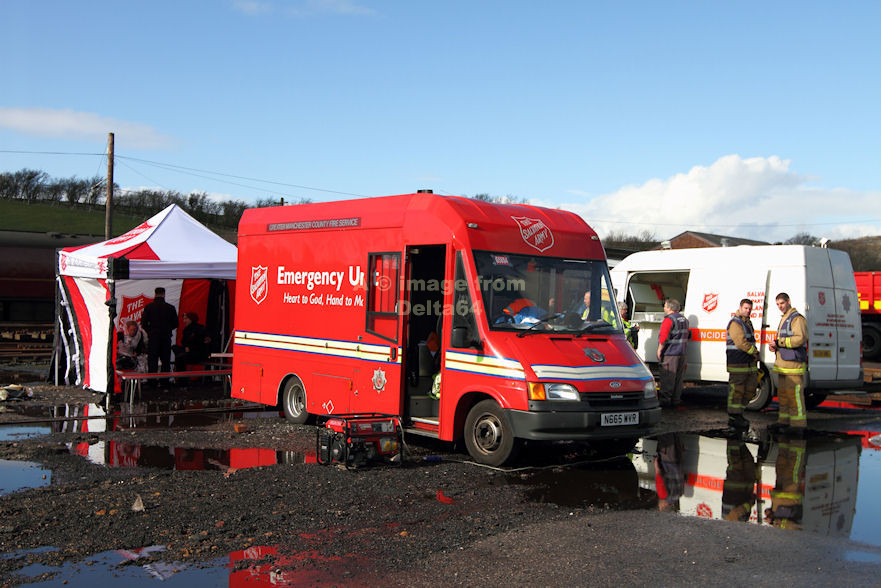 SACU 'B' was brought from Salford to provide food for all involved...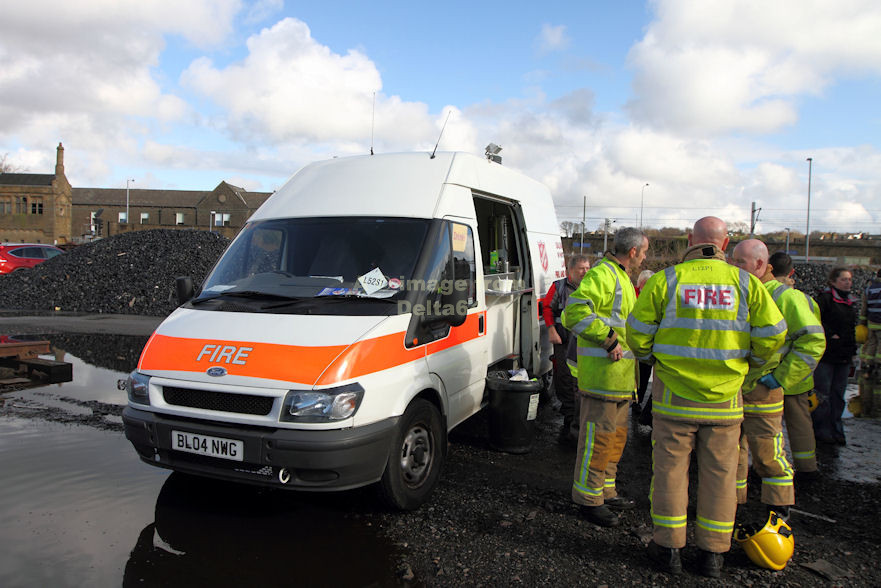 Whilst I took SACU 'L' from Fulwood to provide drinks.