EFM 808
26 OCTOBER 2011
Once again I am indebted to Alan Mills of Phoenix Motors for his help and encouragement to bring a pictorial record of the restoration of this Dennis Light 6 which began life with City of Chester Fire Brigade. This first two of pictures show the appliance soon after it arrived at Phoenix Motors in 2010 whilst the remainder show the progress made so far.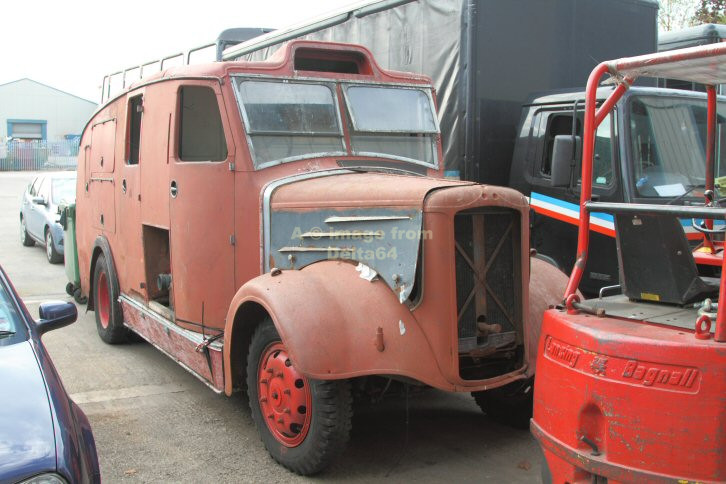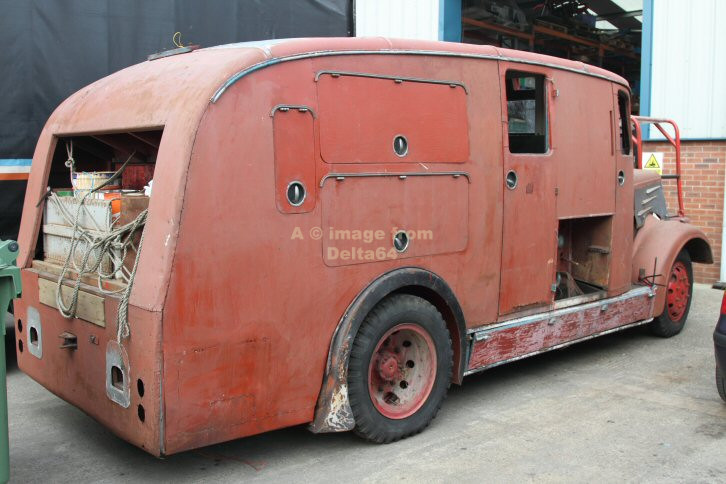 Dennis Light 6 EFM808 was seen above shortly after it arrived at Phoenix Motors, 8 October 2010.
* * * * * * * * * * * * * * * * * * * *
Below is a series of pictures from various angles. Most notable so far in the restoration is the recreation of the original rear end of the appliance which will undoubtedly enhance the project and also make the rear end look less like a caravan.