TRAINING SCHOOL/WORKSHOPS
Cheshire Fire Brigade hosted a superb Family Fun Day at SHQ, Winsford, on 8 August 2004. As well as a display of appliances at Winsford Fire Station, there were displays in the ground of the Training School/Workshops.
The following appliances were seen that day.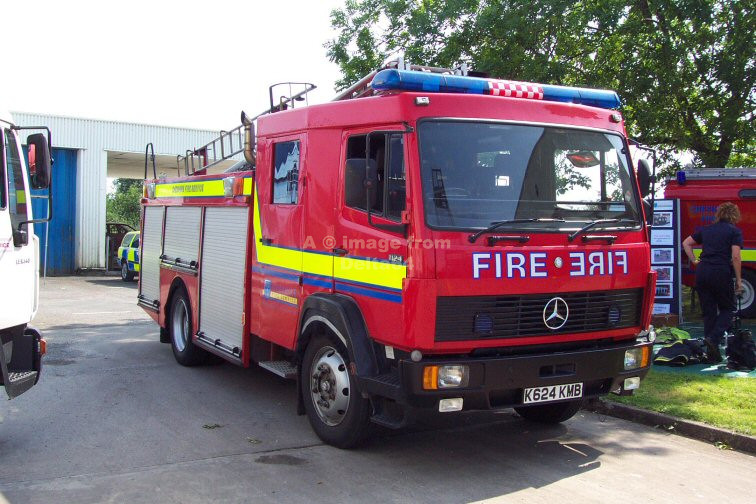 Former Congleton based Mercedes 1124 K624KMB was in use for a variety of demonstration drills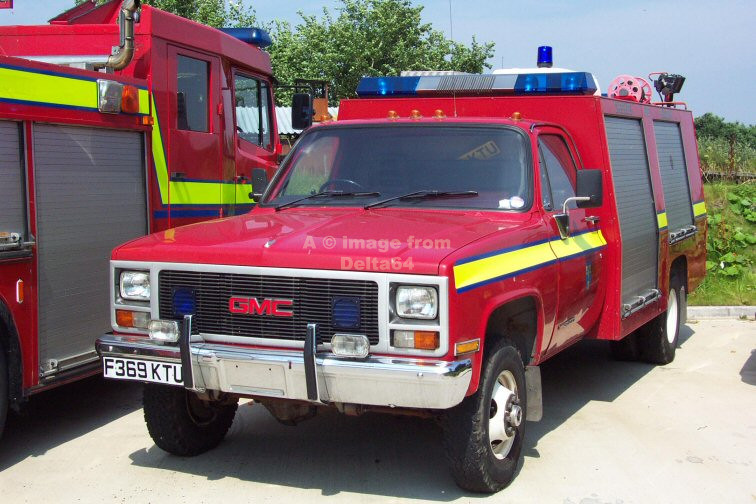 GMC F369KTU had a number of uses and allocations prior to withdrawal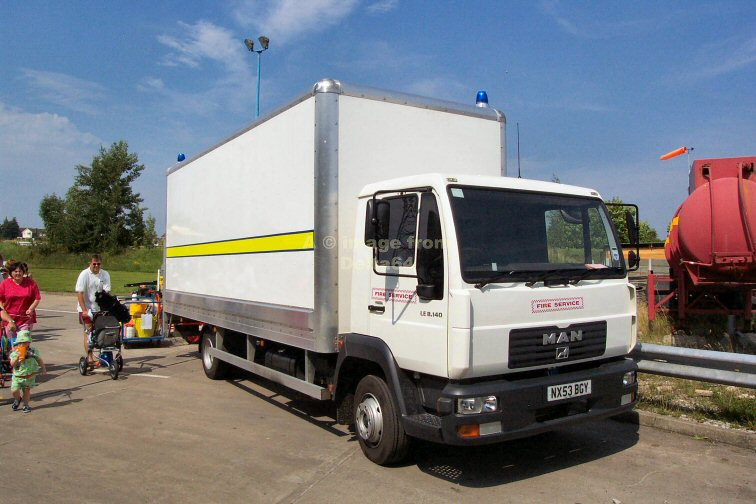 Another 'New Dimension' vehicle is MAN NX53BGY ~ an urban search and rescue vehicle.
Its future allocation is currently unknown.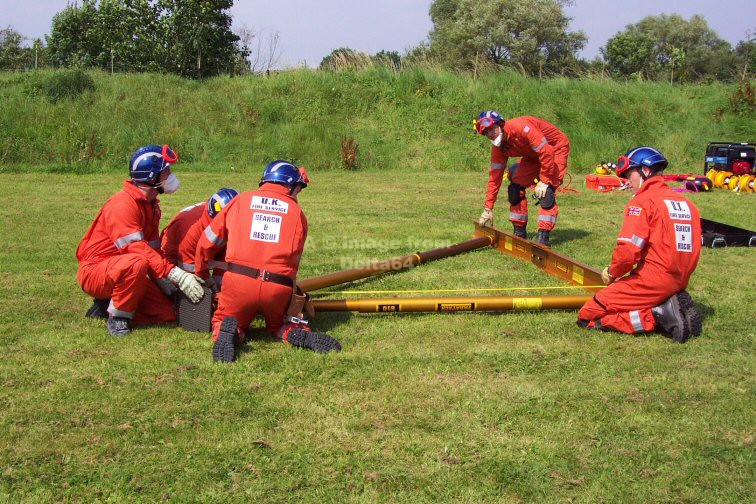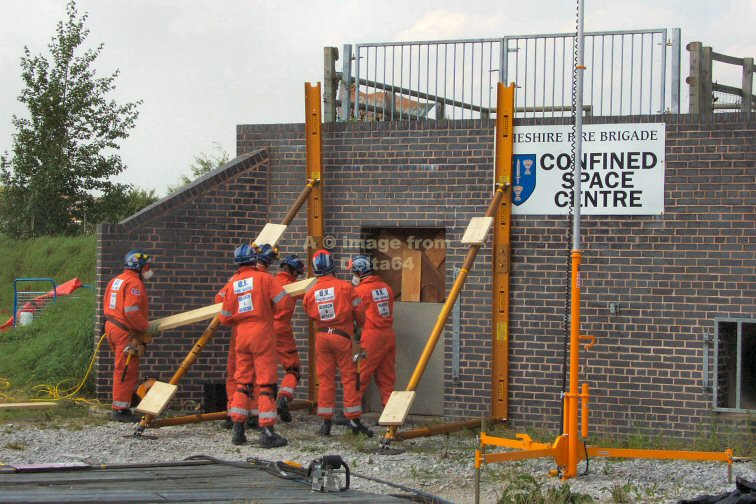 The above 2 pictures show a drill by the Search and Rescue Team