OPEN DAY
CHESHIRE POLICE HEADQUARTERS
21 SEPTEMBER 2008
Blessed by fantastic weather [a rarity in summer 2008], the show featured a range of vehicles from across the Emergency Services plus a number of demonstrations. Below is a selection of views from the show, mainly featuring fire or fire related vehicles.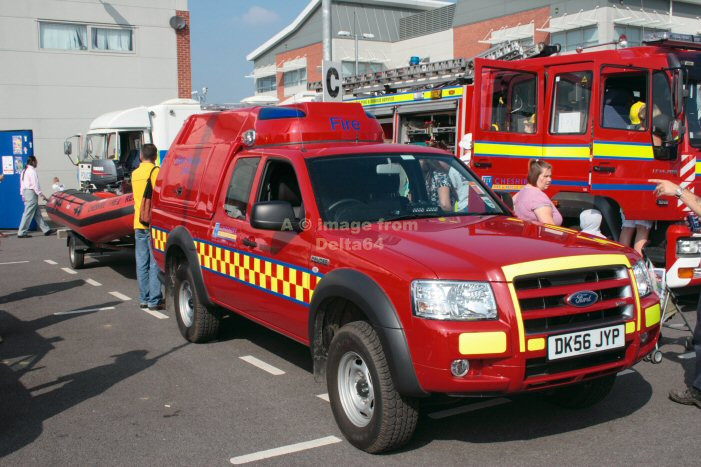 Similar to the picture on the Warrington Page, Ford Ranger Water Incident Unit DK56JYP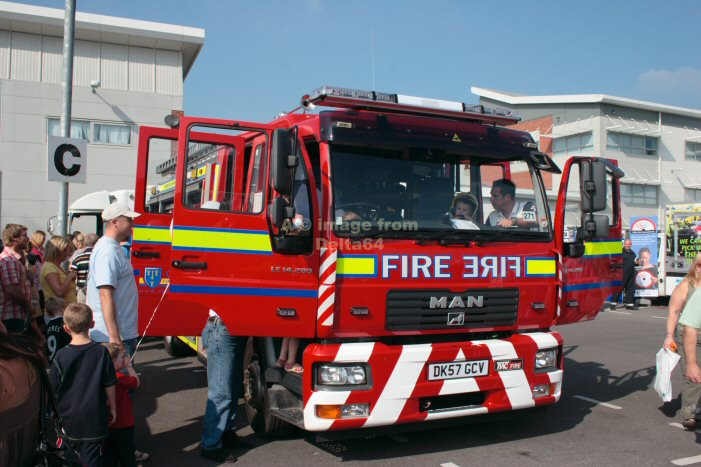 MAN DK57GCV from Winsford.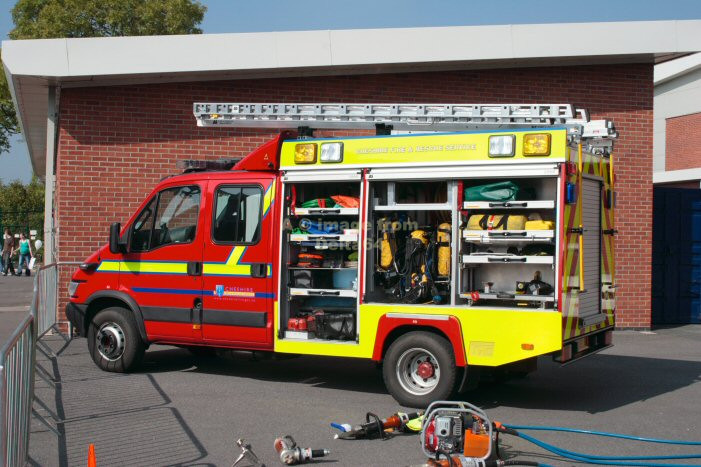 Iveoc LFA MX05LLK from Stockton Heath.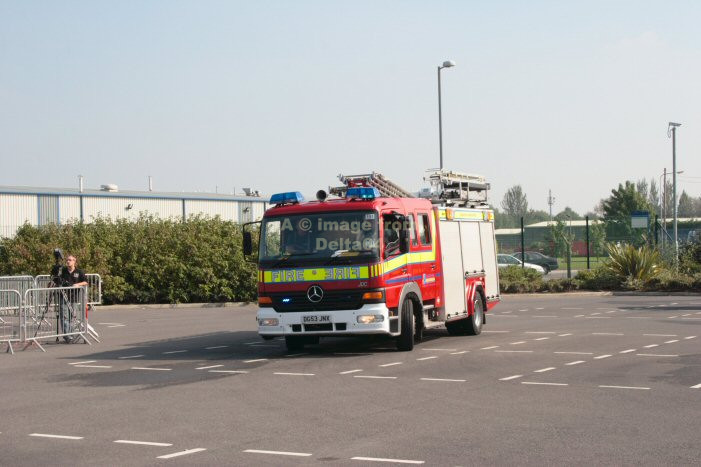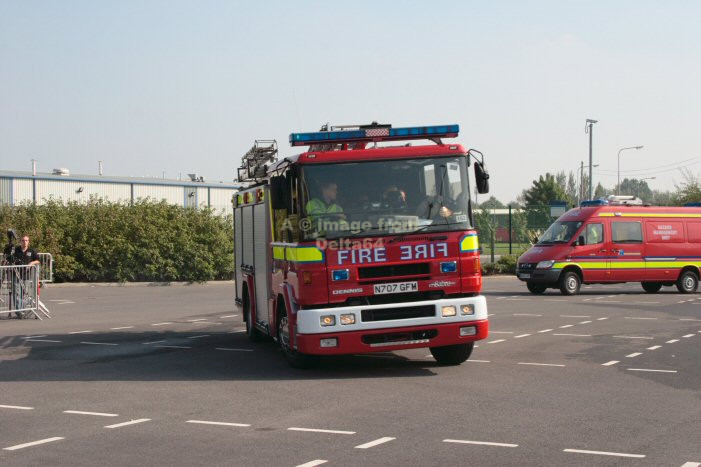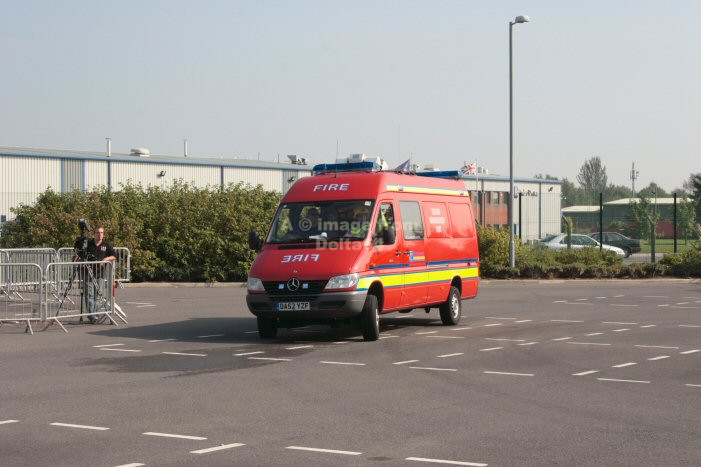 The three appliance from Crewe takig part in a Hazmat Demonstration.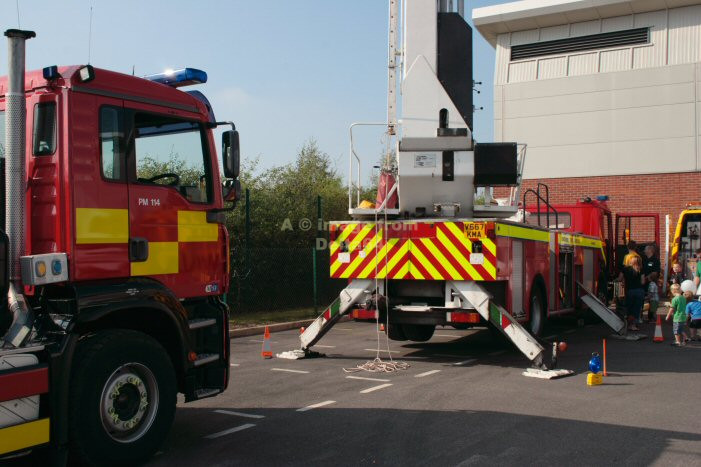 Elevated to full height, and thus difficult to photograph, HPV V667KMA from Macclesfield.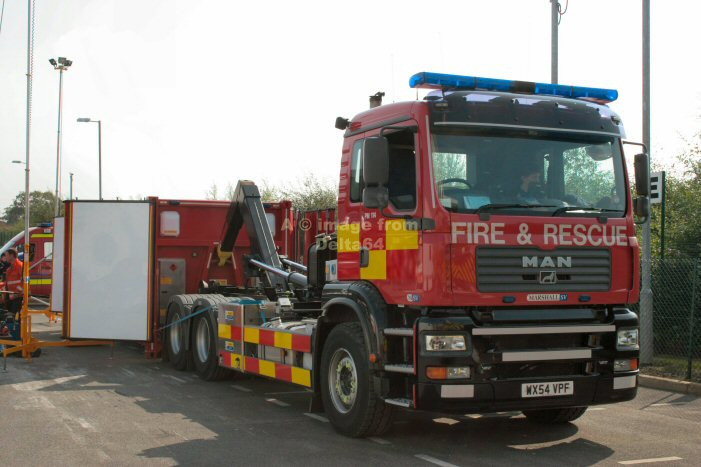 Prime Mover 114 WX54VPF from Merseyside Urban Search & Rescue.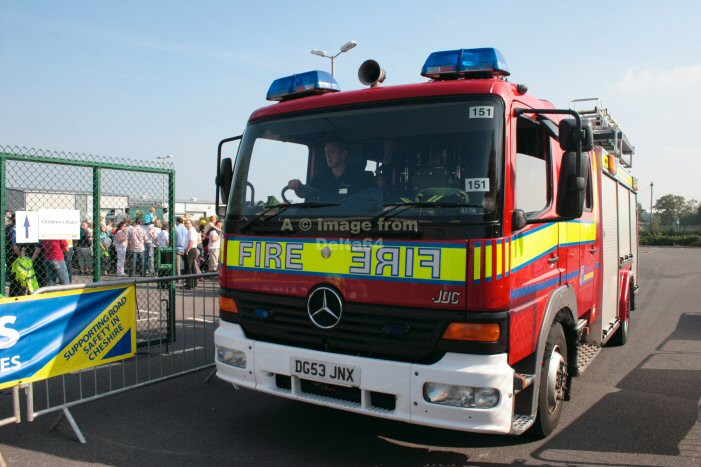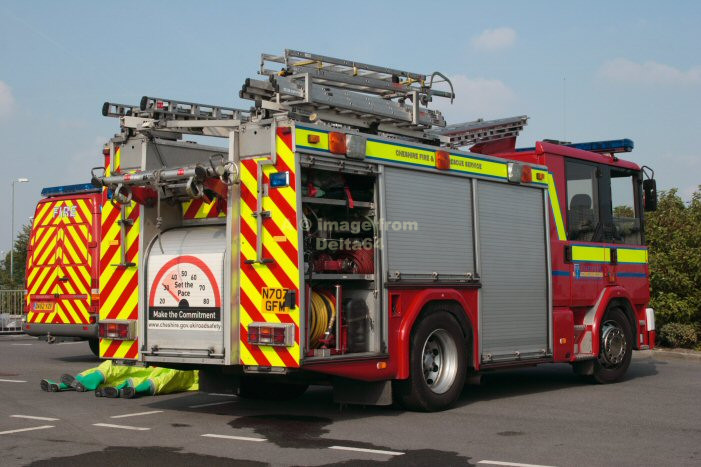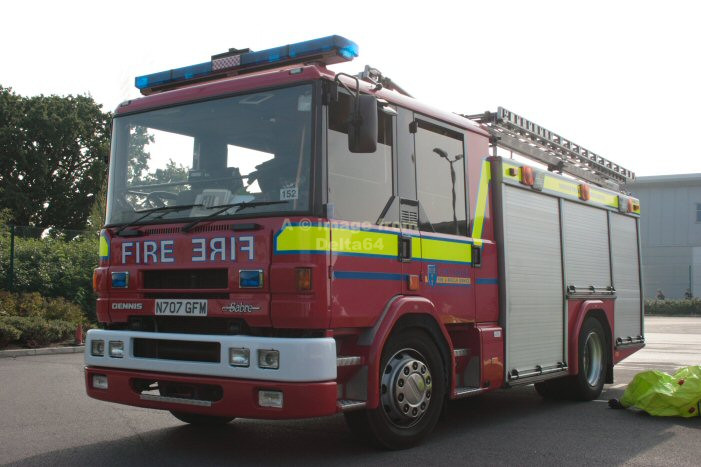 Further close-ups of the Crewe appliances.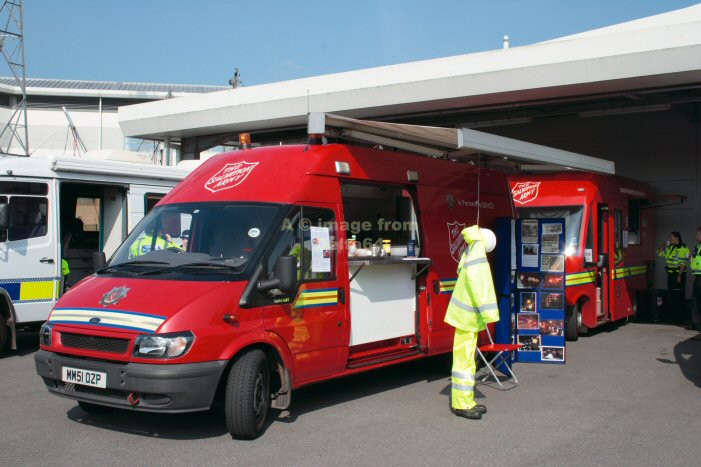 SACU 'C' MM51OZP and SACU 'A' J269TTX from Greater Manchester.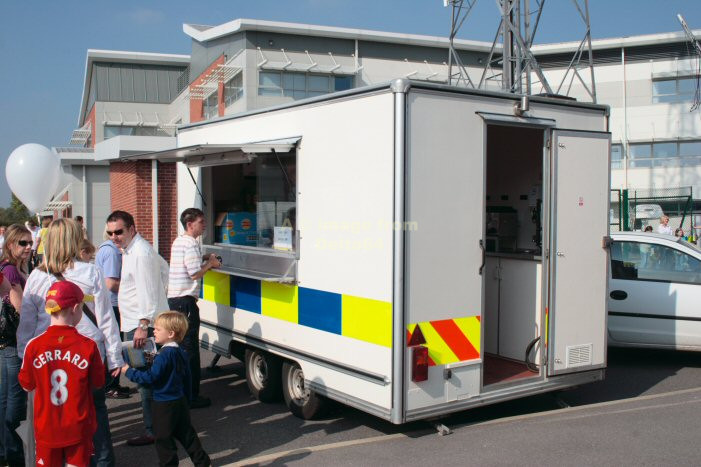 Although in Police livery, this trailer is also available for use by the Salvation Army where it is known as the 'P' unit.