MAKE PUMPS 16
CHESTER ENTERPRISE CENTRE
LIGHTFOOT STREET, CHESTER
2 DECEMBER 2010
All the pictures on this page have very kindly been provided by Gary Simpson and remain copyright to him.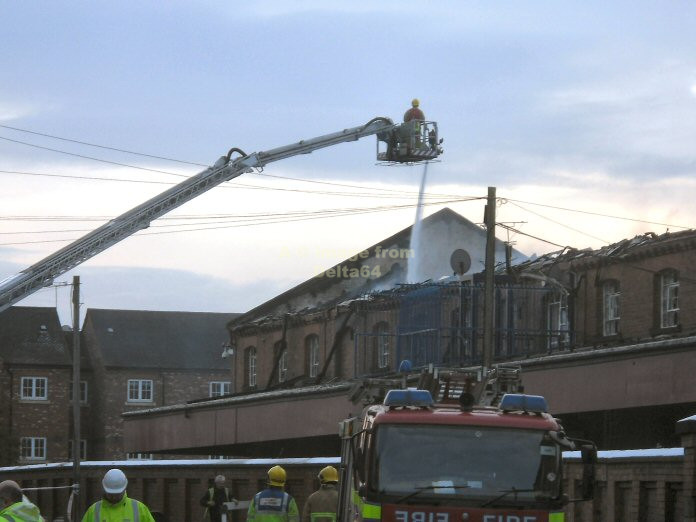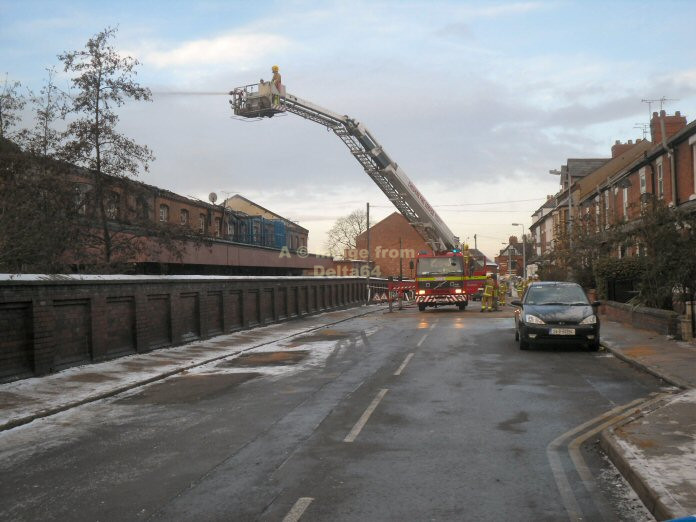 These pictures give some idea of the size of the building involved.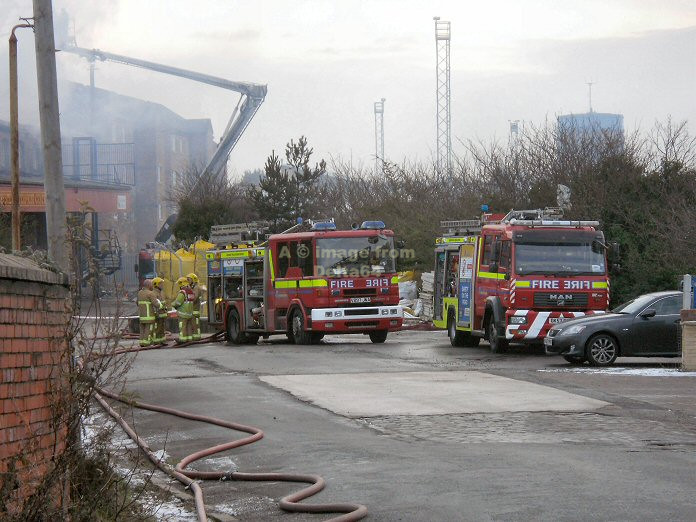 Dennis Sabre V897JMA from Chester with the aeiral appliance from Stockton Heath just visible behind.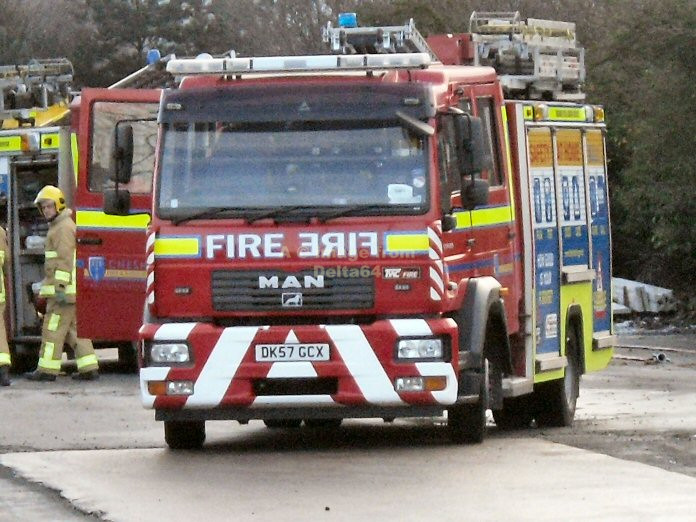 MAN DK57GCX also from Chester.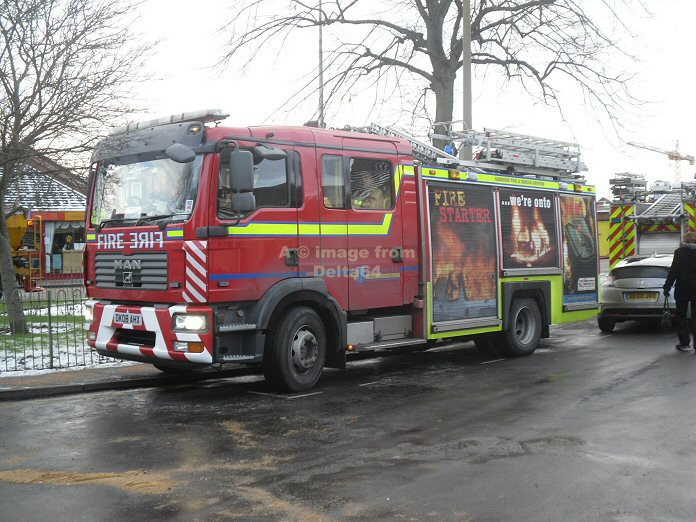 MAN DK08AHX from Stockton Heath.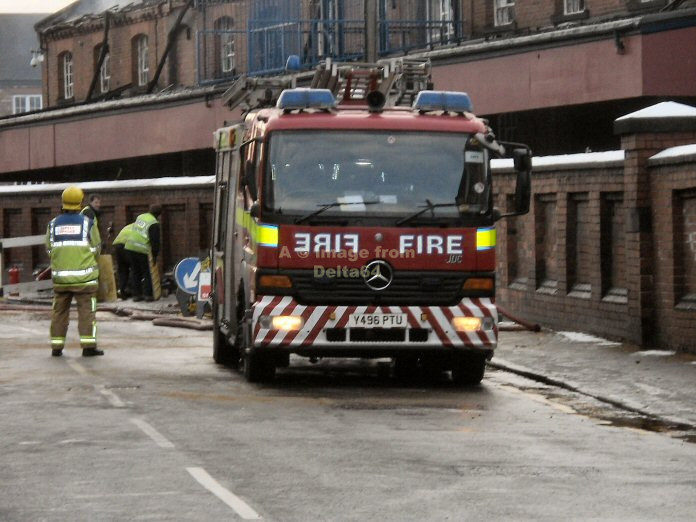 Mercedes Atego Y496PTU from Widnes.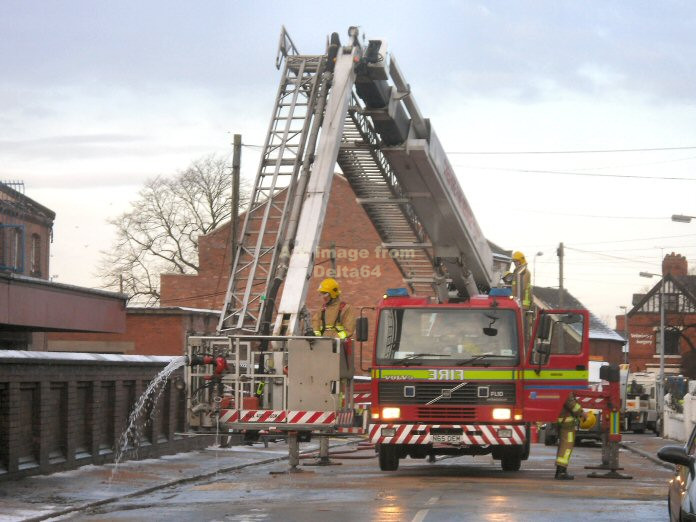 Volvo ALP N65DEM from Chester.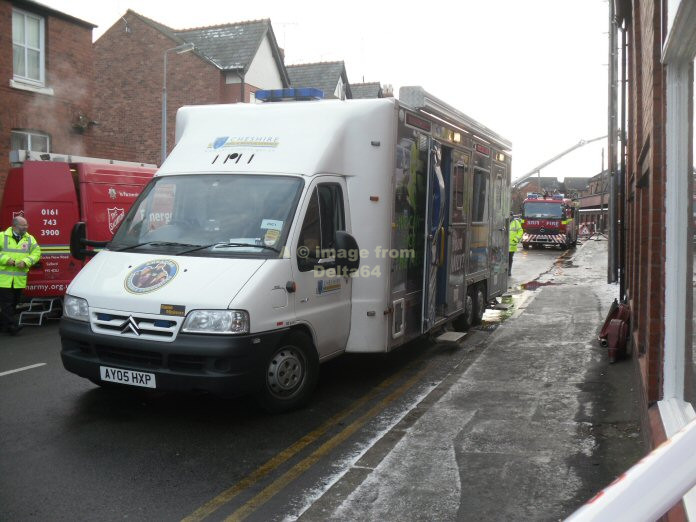 Citroen Command Unit AY05HXP from Northwich.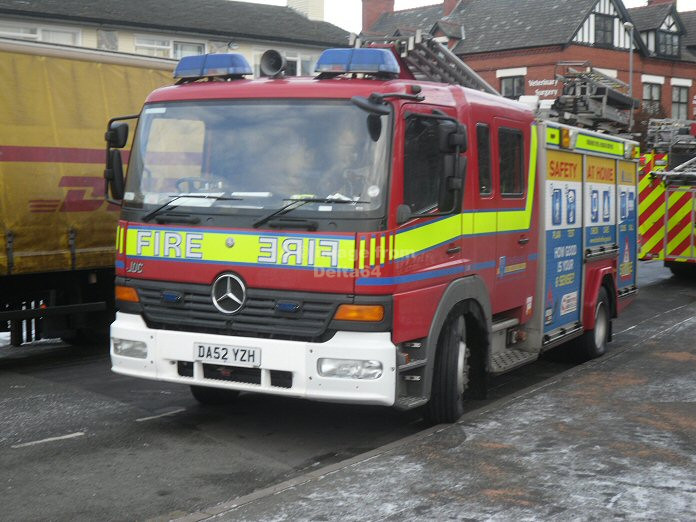 Mercedes Atego DA52YZH also from Northwich was Support Pump for the Command Unit.