E09 CHESTER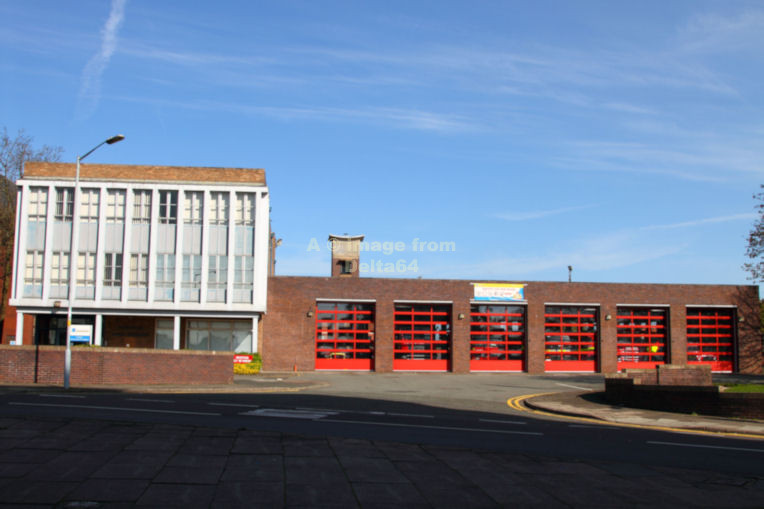 14 April 2012
Location : St. Anne Street, Chester
Status : Wholetime
Allocation : 1 Pump, 1 ALP, 1 HMU, 1 IRU, IRB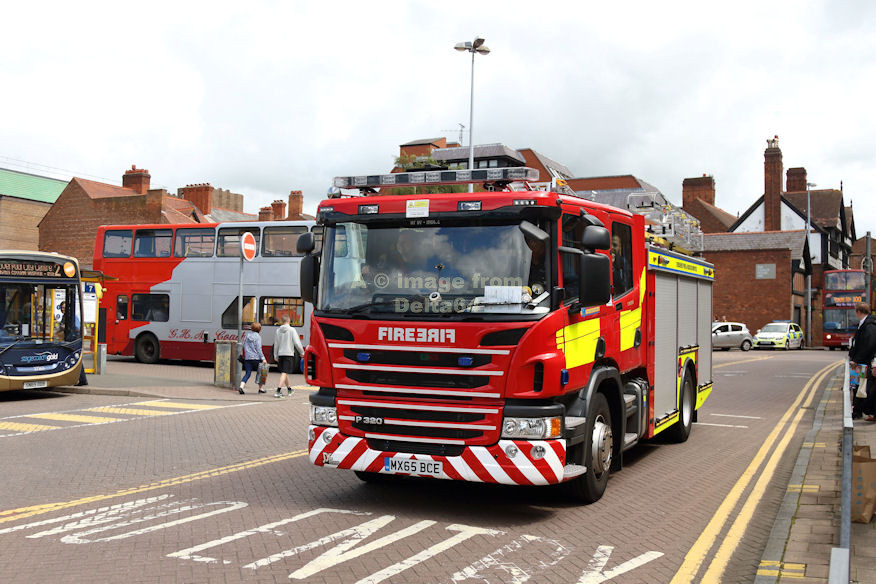 Scania MX65BCE was seen passing through Chester Bus Station, 5 July 2016.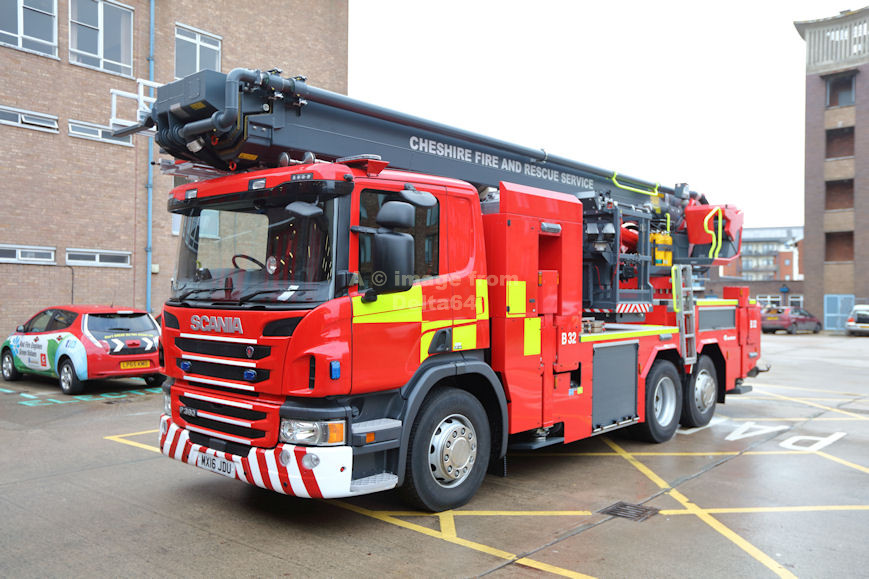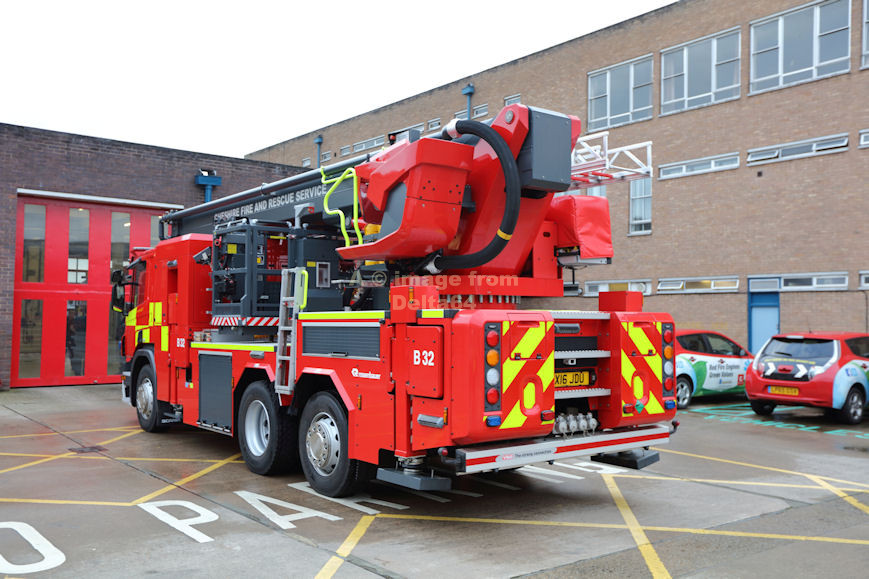 Scania ALP MX16JDU was seen in the station yard, 14 January 2017.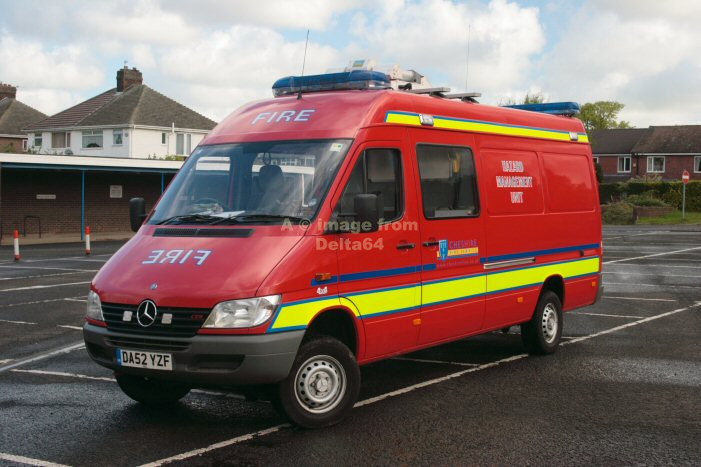 Formerly the HMU, Merecedes DA52YZF is now used to pull the boat. It was seen in its former guise in Runcorn, 9 May 2009.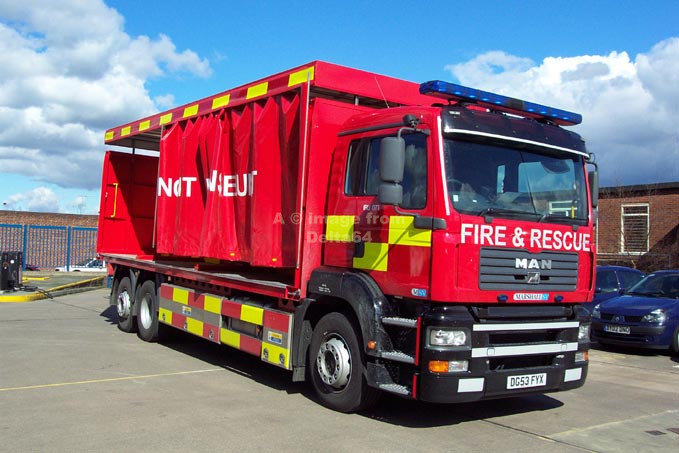 IRU 071 DG53FYX is allocated to Chester.