Page ~ 35

WOOLWORTHS, PICCADILLY, MANCHESTER
8 MAY 1979
Possibly one of the best ever remembered incidents in Manchester City Centre. Sadly, 10 people lost their lives in this incident. The time of call was logged as 1328. In less than half an hour pumps had been increased to 20, supported by 3 Hydraulic Platforms and 1 Turntable Ladder.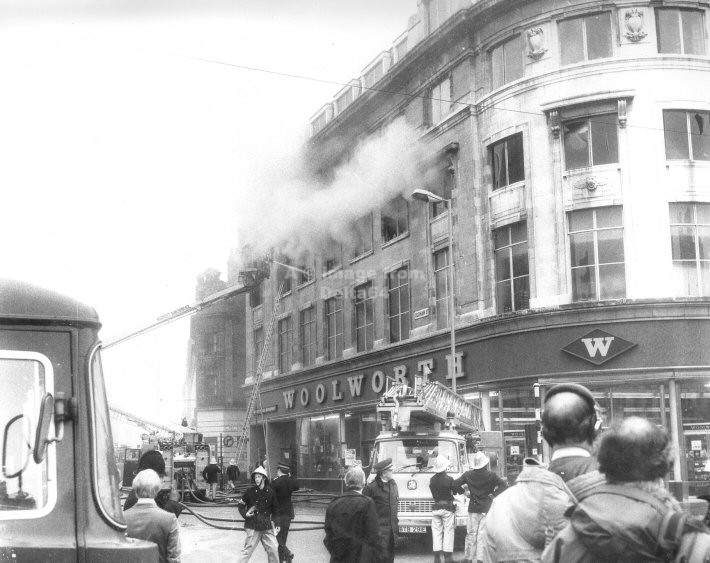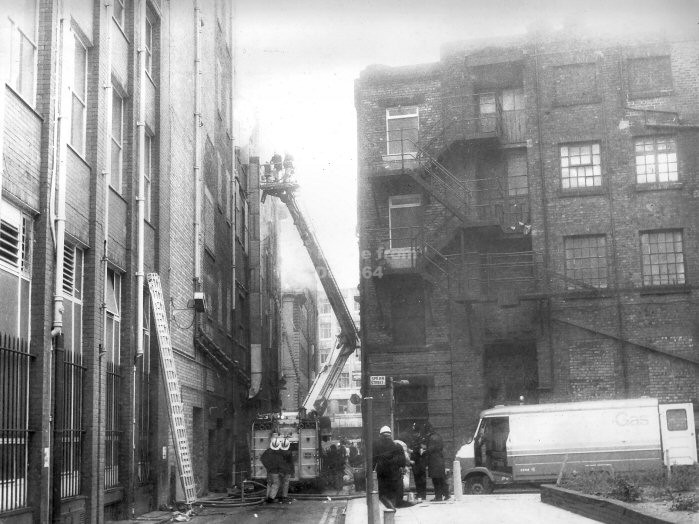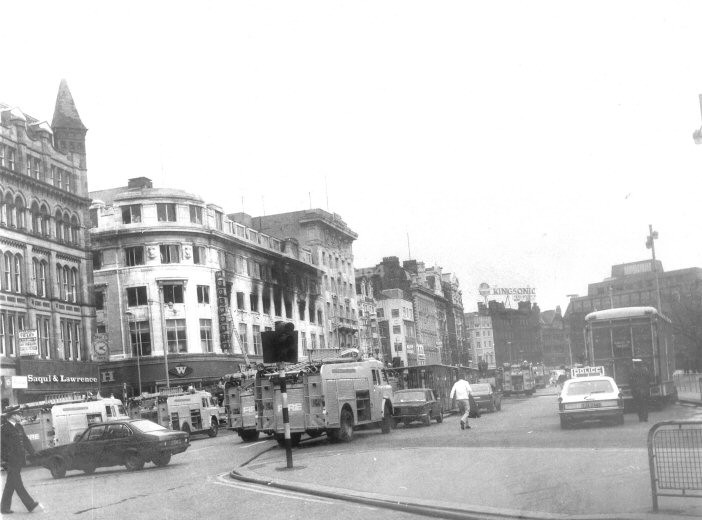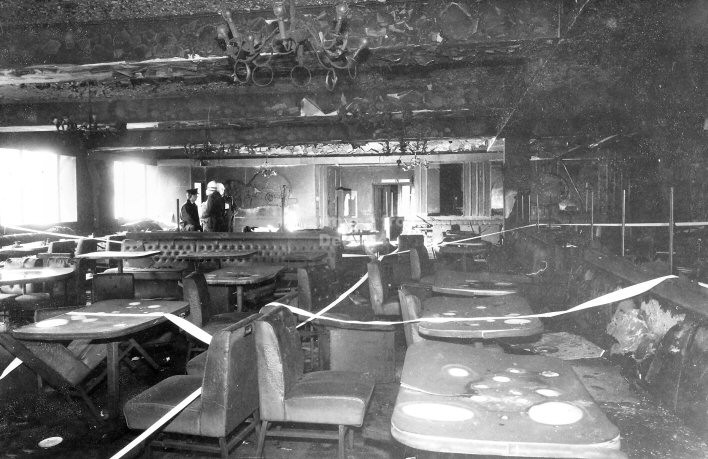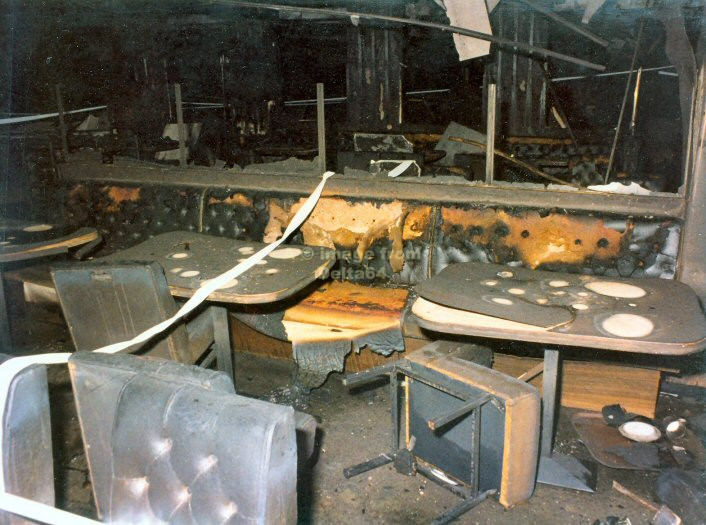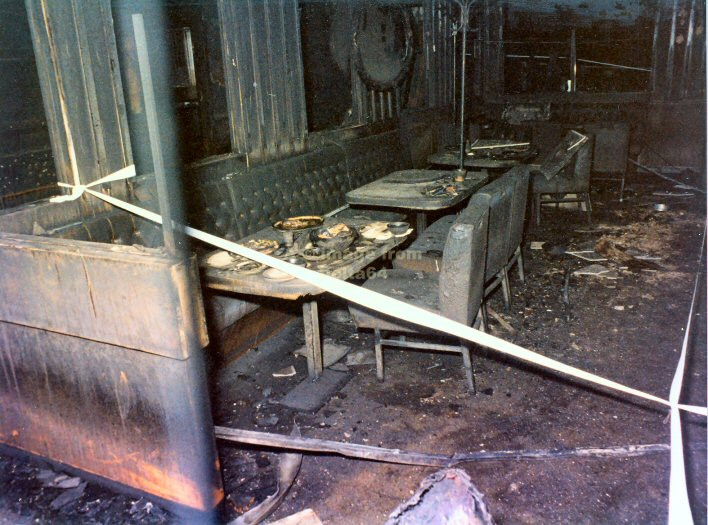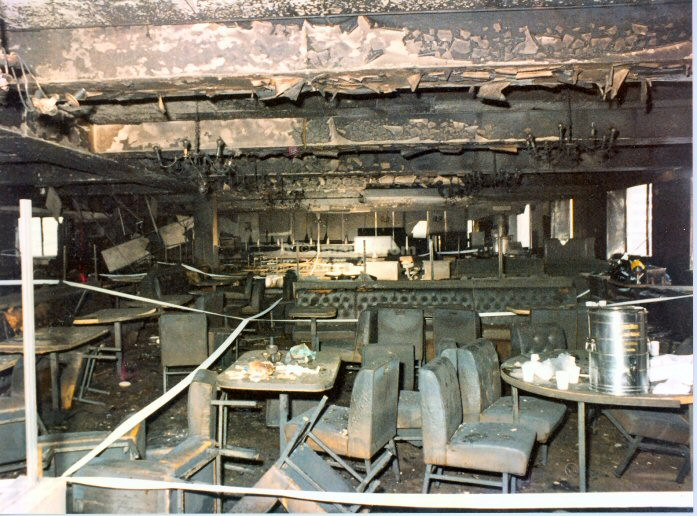 The four pictures above were all taken in the restaurant area.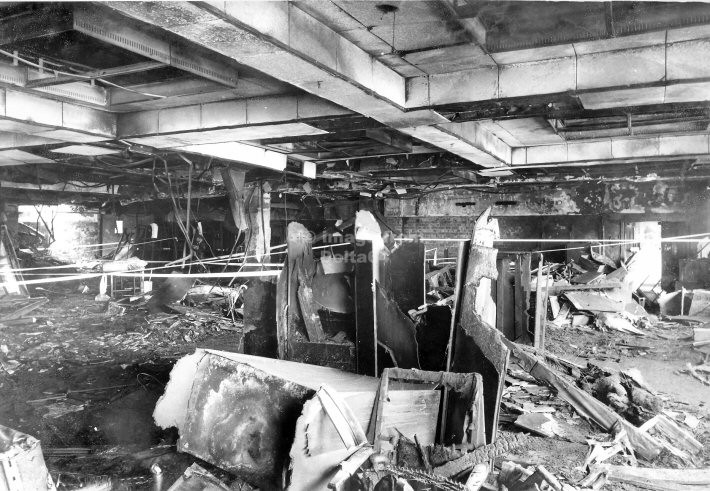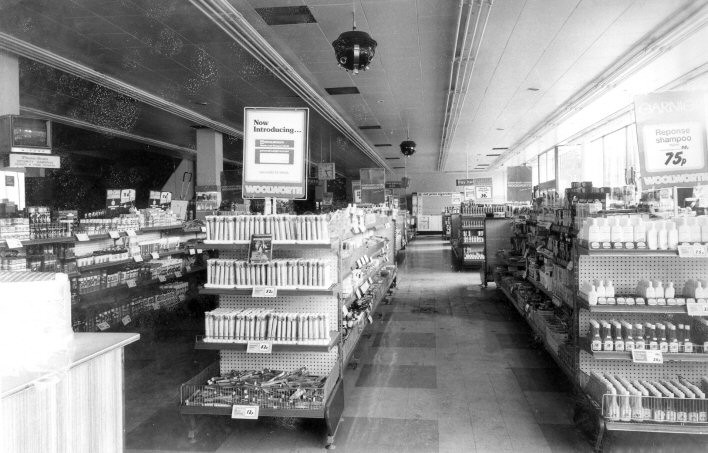 The ground floor.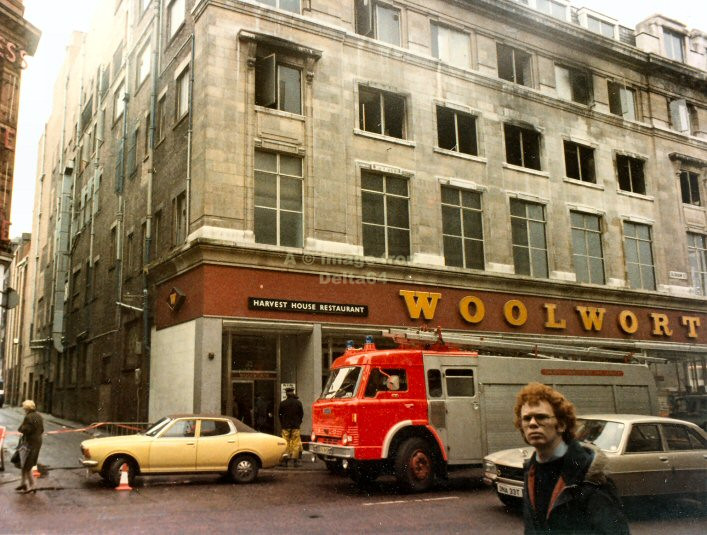 Ford OVU843R from London Road Fire Station.