Page ~ 20

CORNBROOK RESIN, WARDLE
24 MARCH 1950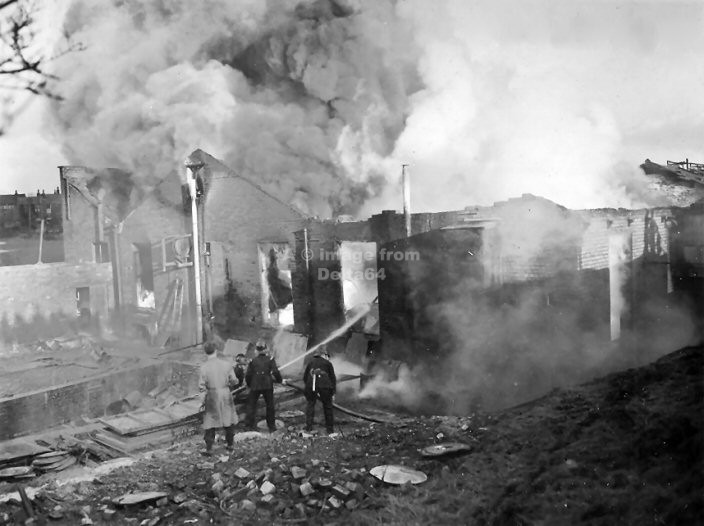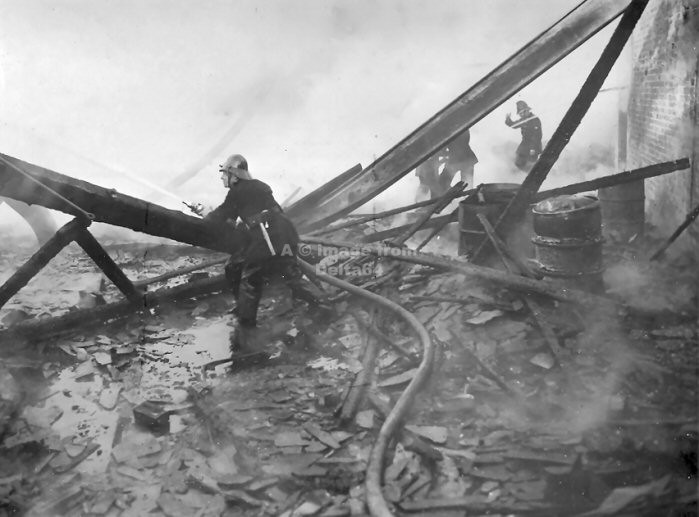 APEX BEDDING COMPANY, BURY.
1 JUNE 1950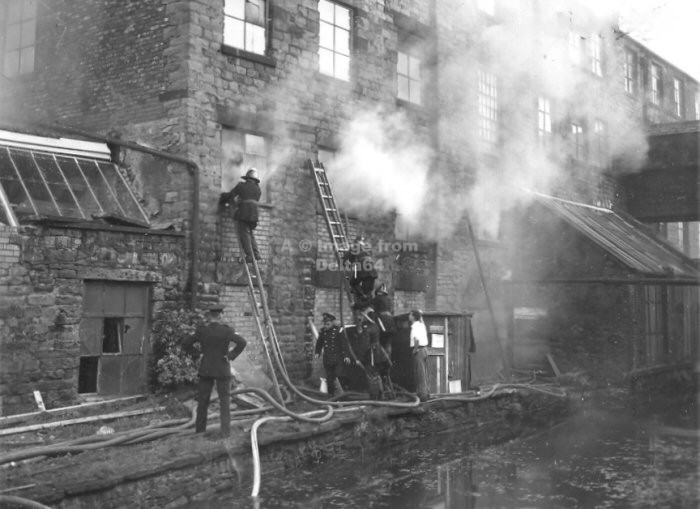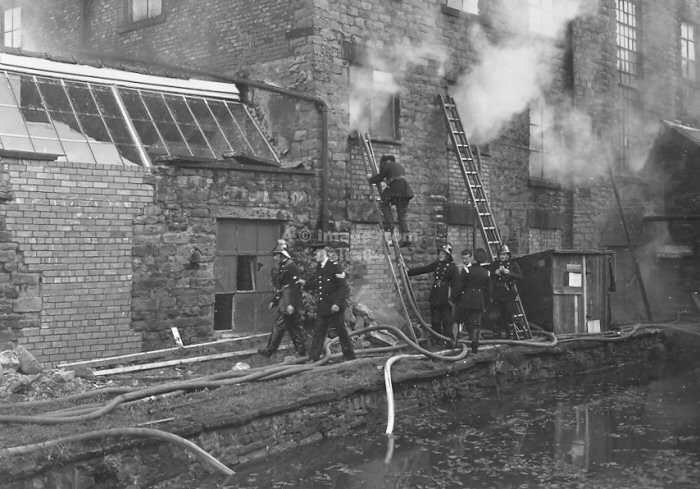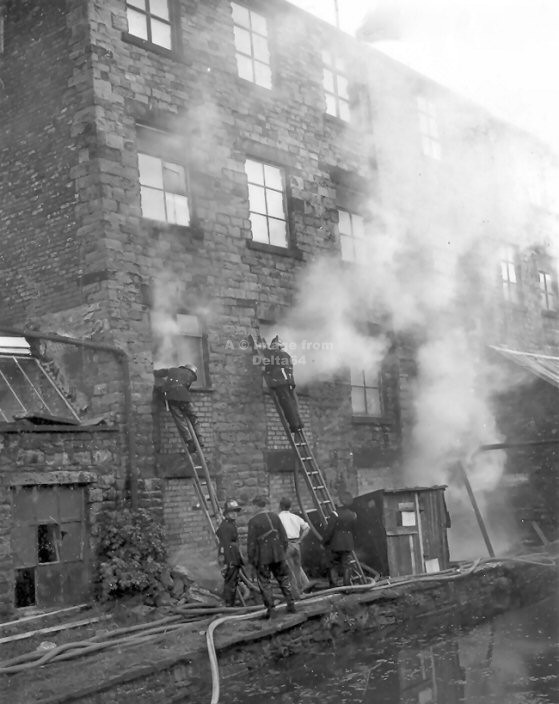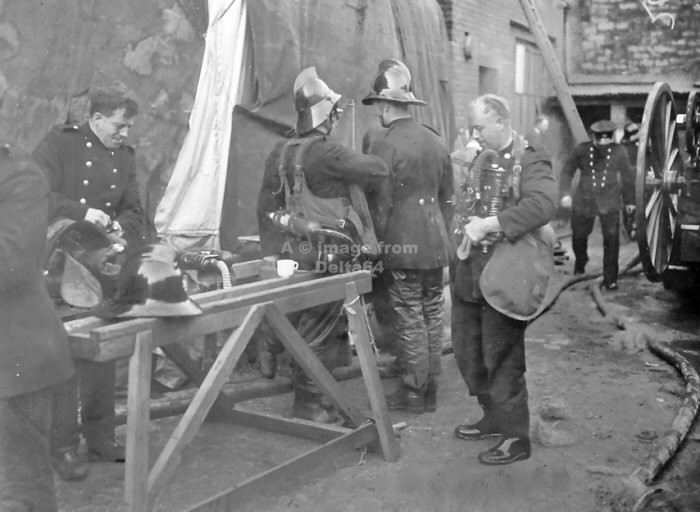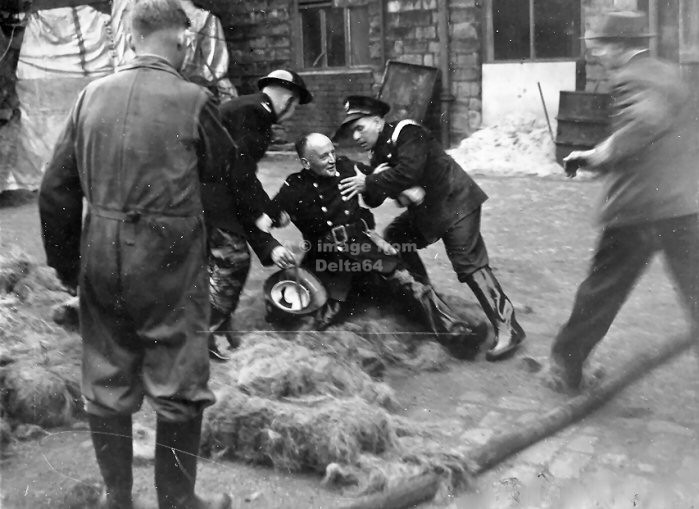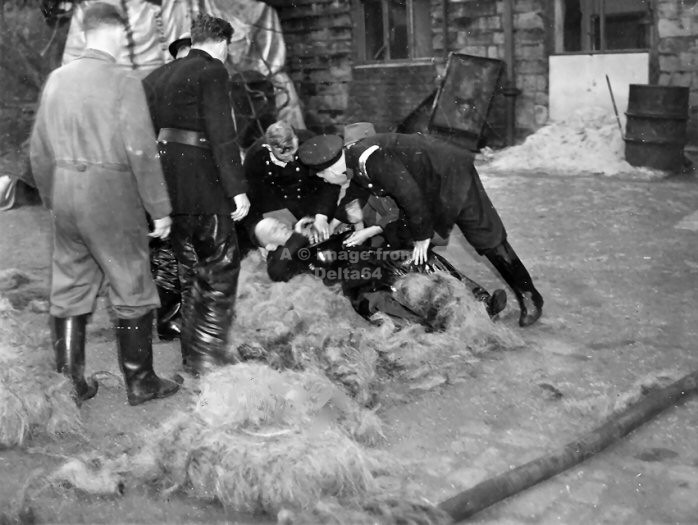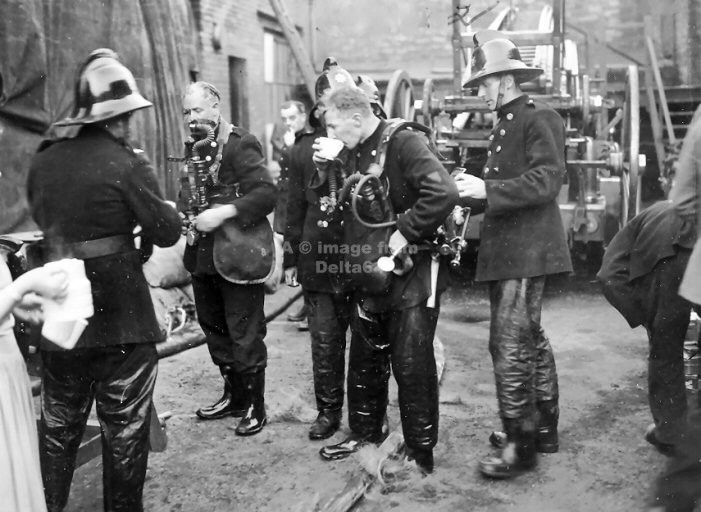 "Very smokey fire of jute and coir in warehouse. Many breathing sets in use.
Picture 5 above shows L.Fm. Unsworth being led from the mill, protesting that he feels O.K.
Picture 6, taken 3 seconds later shows him about to receive artificial respiration."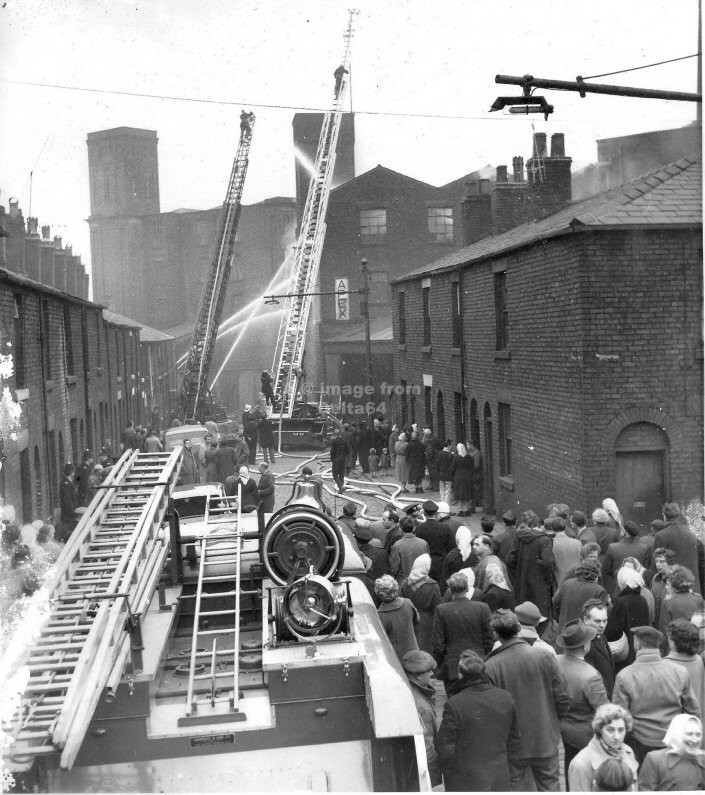 Although clearly at Apex Mill, the date of this picture may be different from that given above, as there was more than one incident there.
The Turntable Ladder nearest the camera is Leyland TD7 GLW421.