20 CARLISLE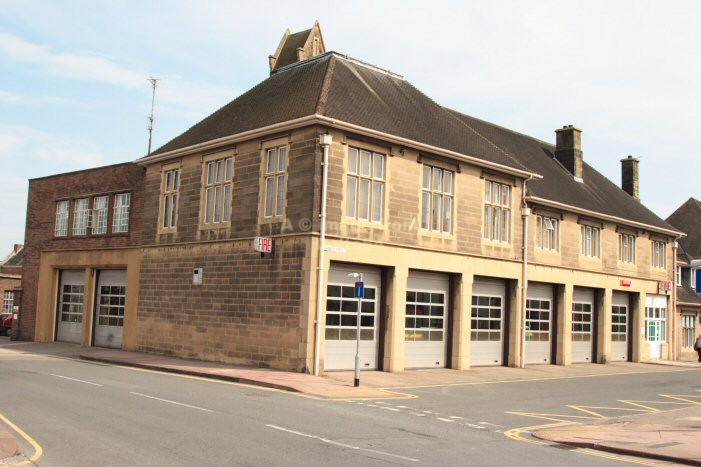 24 April 2010.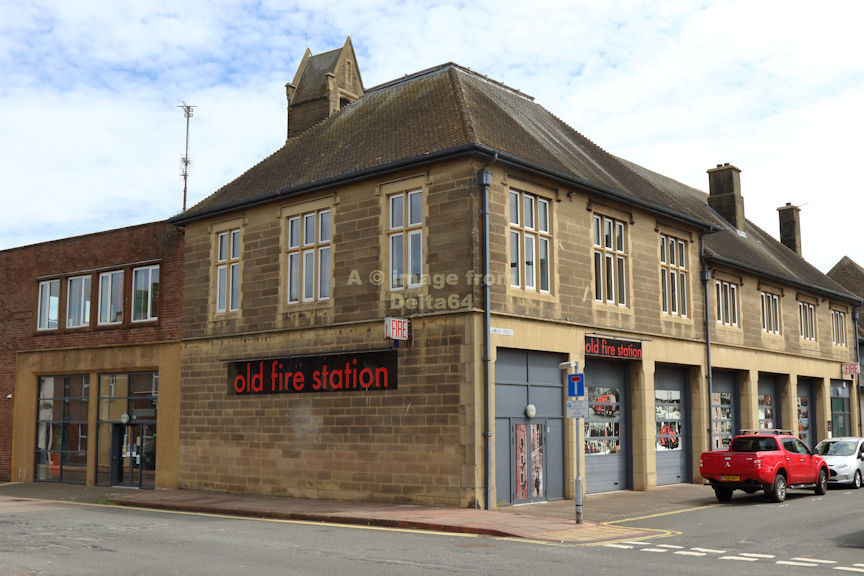 The Old Fire Staton now carries some historic pictures on the former appliance room doors. It was seen 24 Juine 2021.
Location : Warwick Street, Carlisle
Status : Wholetime
Allocation : 2 Pumps, ALP, MRV, MPV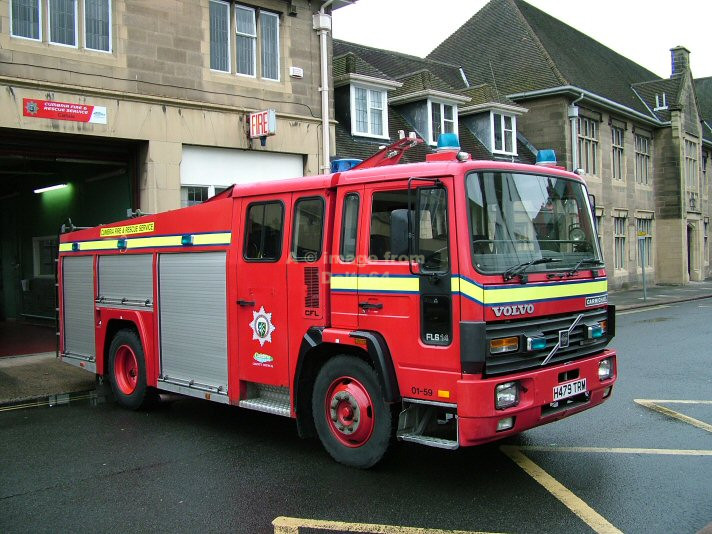 Volvo H479TRM is now used by the Young Fire Fighters Scheme and was seen at the station, 19 August 2007.
[Copyright picutre ~ Wayne Gilmore and reproduced with permission.]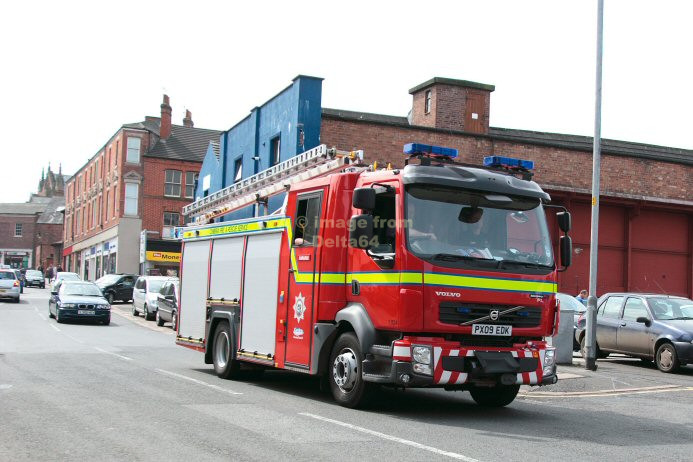 Volvo PX09EDK was seen approaching its home station, 24 April 2010.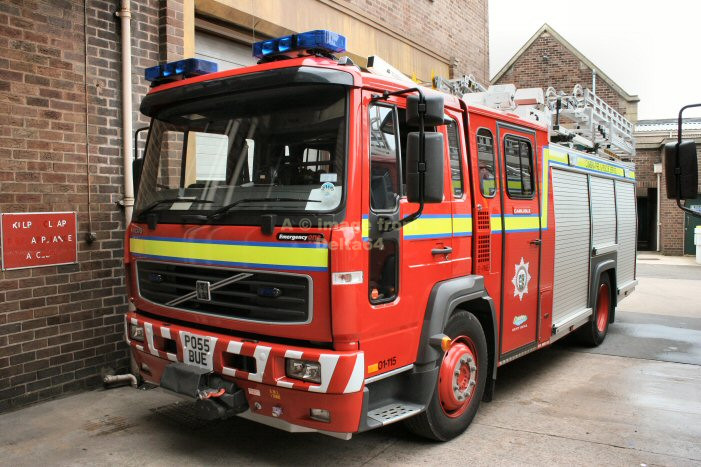 Volvo FLH PO55BUE was seen in the station yard, 27 May 2006.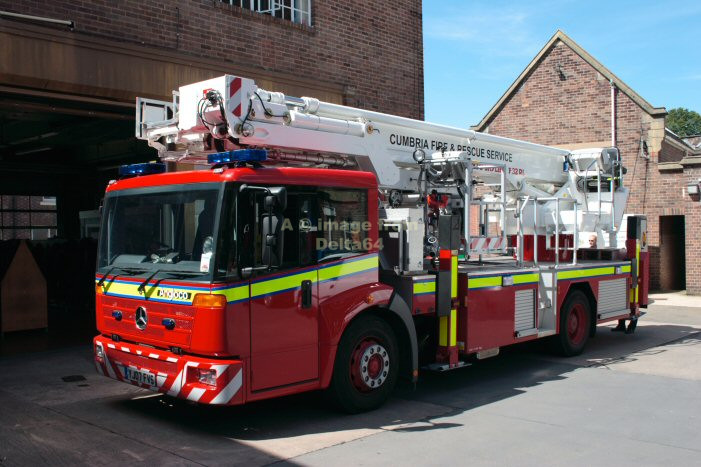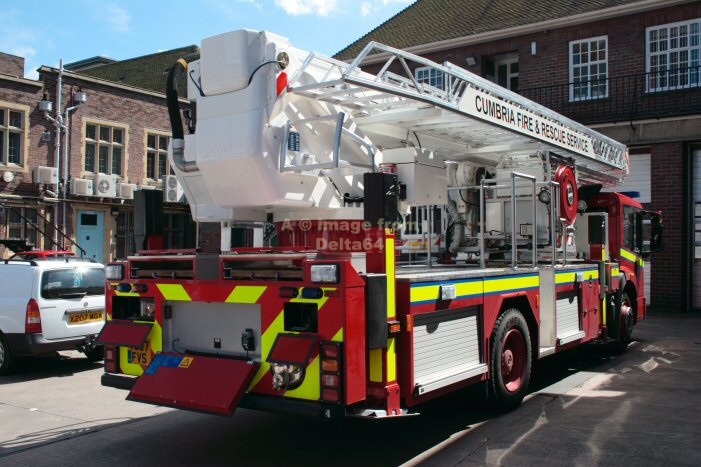 The new Mercedes Econic ALP YJ07FVS was undergoing familiarisation when seen in the station yard, 31 July 2007.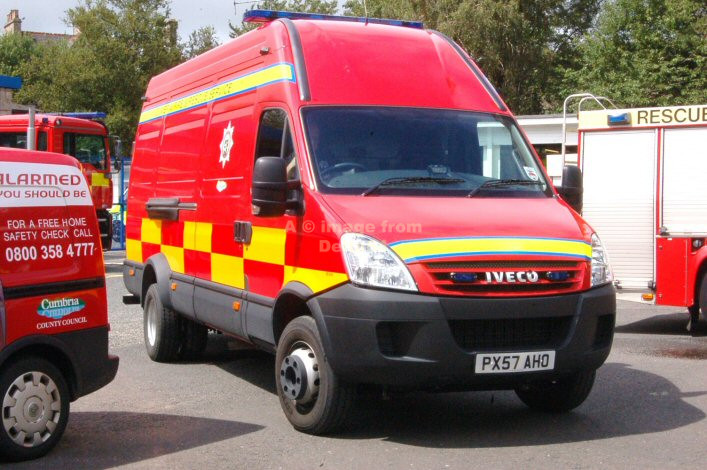 The new MRV for Carlisle PX57AHO was seen at Kendal in July 2008.
[Copyright picture ~ S. Miller and reproduced with permission.]