C20 CARLISLE EAST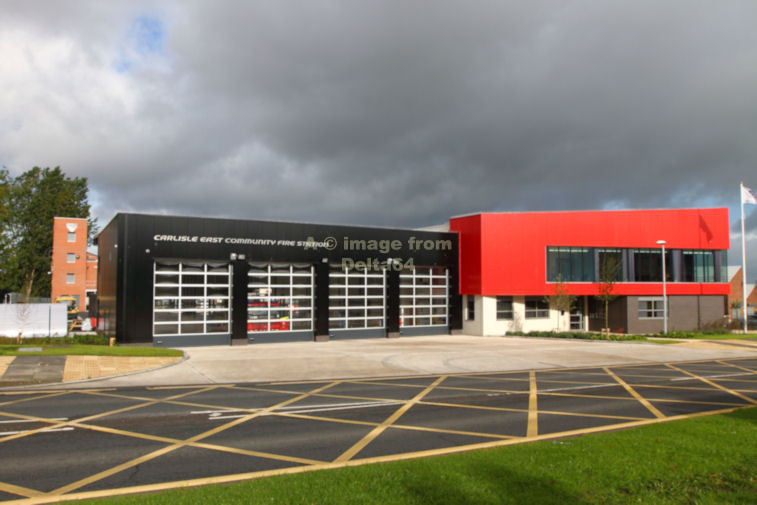 17 September 2012.
Location : Eastern Way, Durranhill, Carlisle
Status : Wholetime
Allocation : 1 pump, 1 ALP, 1 Land Rover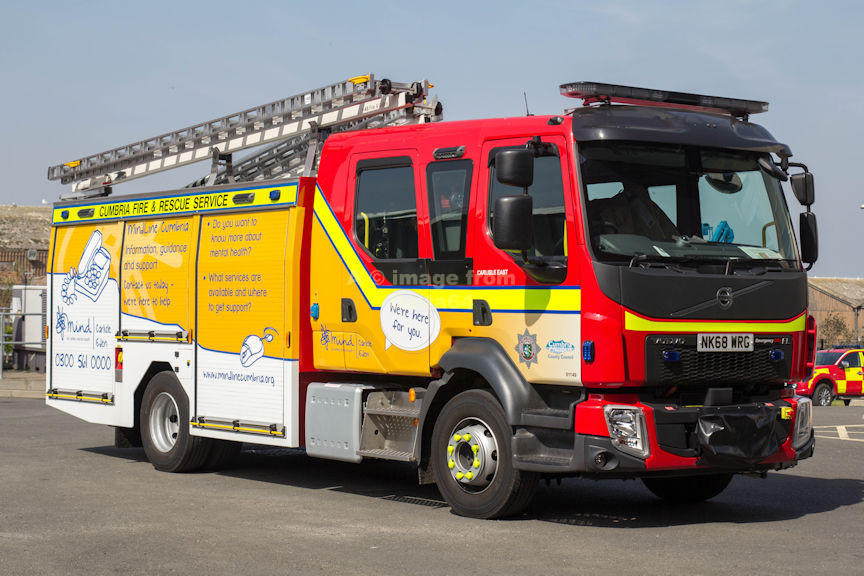 Volvo NK68WRG was seen in the station yard.
[Copyright picture ~ G. Mitchell and reproduced with permission.]
Somewhat shrouded in smoke, Mercedes ALP YJ07FVS was seen at an incident in Kendal, 8 March 2015.
LIBRARY PICTURES ~ CARLISLE CITY