BUS CRASH
RICHAARD STREET, ROCHDALE
AUGUST 1991[?]
The pictures on this page have very kindly been donated by Paul Gilbert who retains the copyright.
The page is dedicated to the memory of Tony Kent R.I.P.
The exact date is unclear so if anyone can shed any further light on this, please contact me via my email address on the Welcome Page.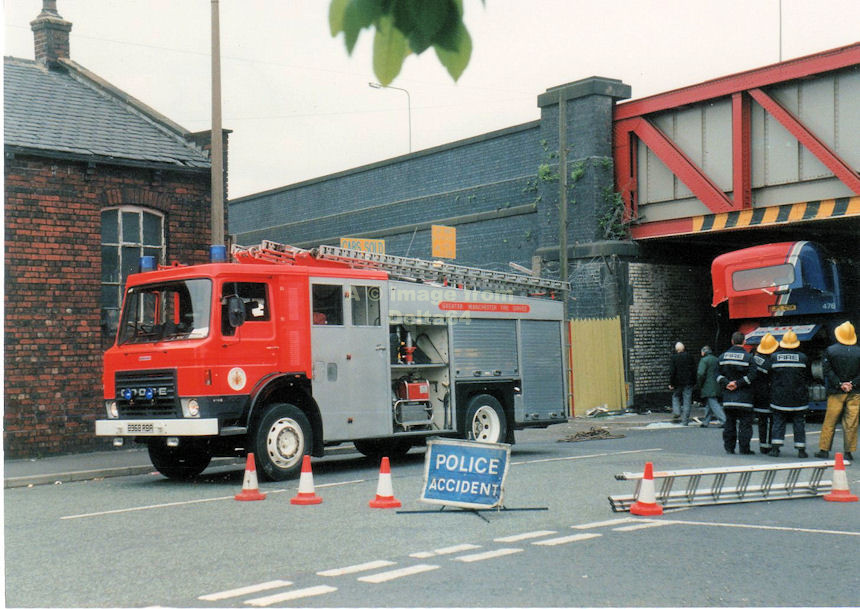 Dodge B968RBA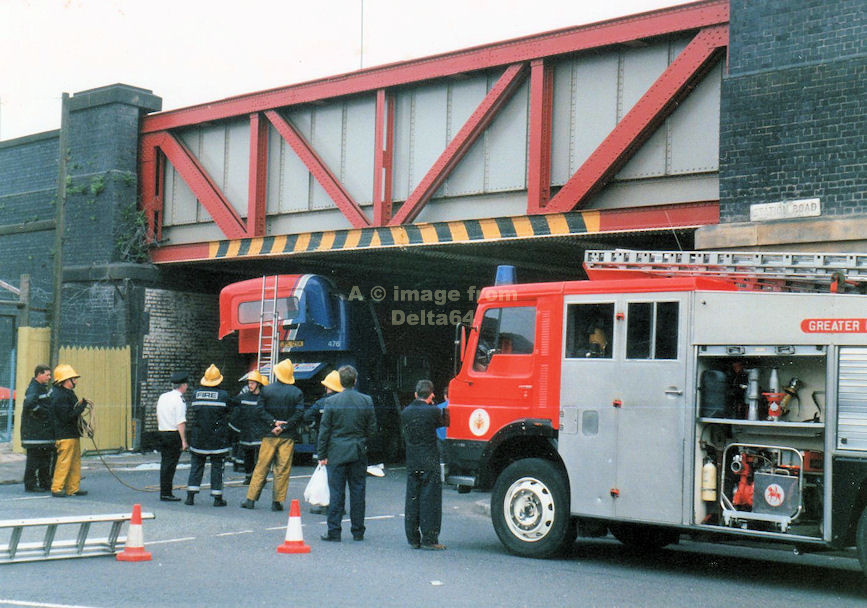 Dodge B969RBA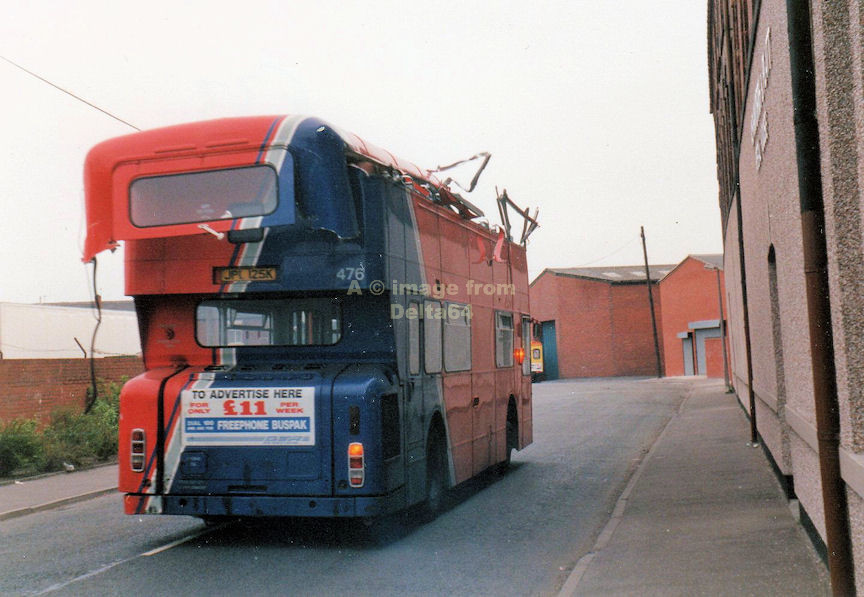 NWRCC 476 [JPL125K] Leyland Atlantean with Park Royal bodywork.