C41 BOOTLE
OFFICIAL OPENING
26 SEPTEMBER 2015.
I am very grateful to GM John Wall for the invitation to attend the Official Opening at Bootle and in the absence of the local Chaplain to Dedicate the new Fire Station.
After the Opening Ceremony by Councillor Barry Doughty, Firefighter Paul Mansergh was presented with his Long-Service and Good Conduct Medal by the Chief Fire Officer.
The firefighters then gave two demonstrations. Firstly a ladder drill and secondly an extrication from a vehicle following an RTC.
Family and friends were amongst the guests plus Fire Cadets from Workington.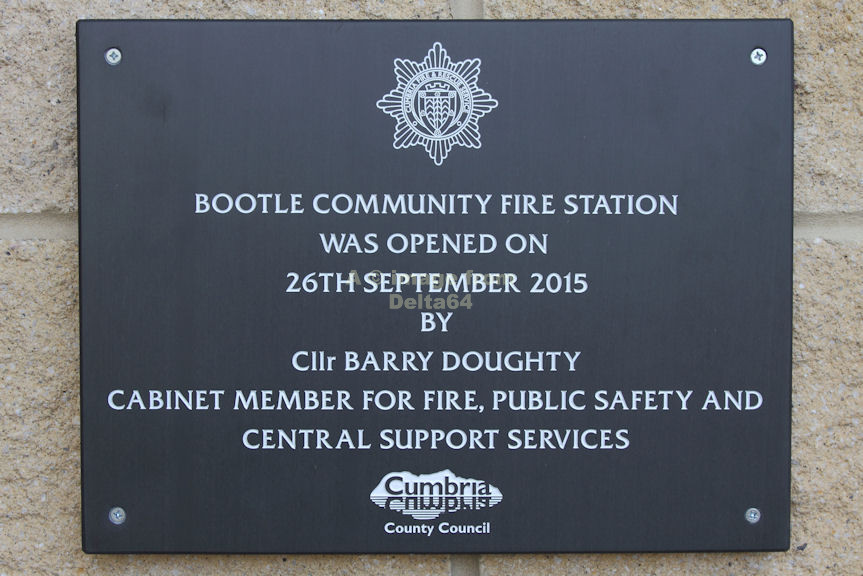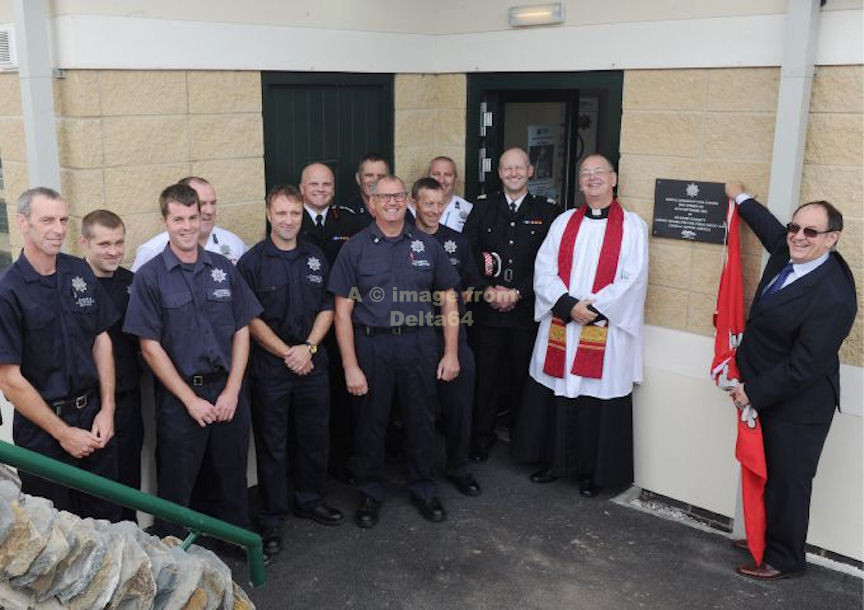 Cllr Doughty unveiled the plaque.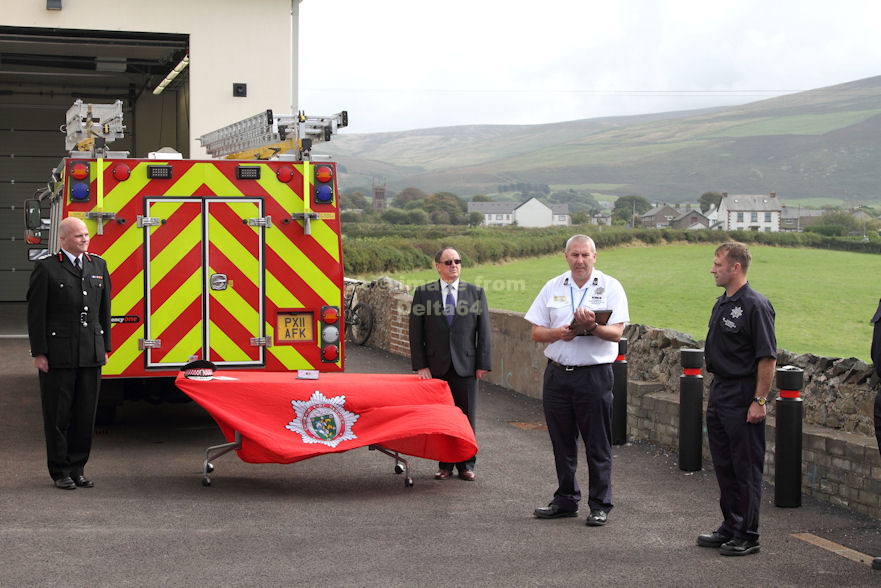 Ahead of the presentation to Ff Mansergh, Group Manager Wall read the citation.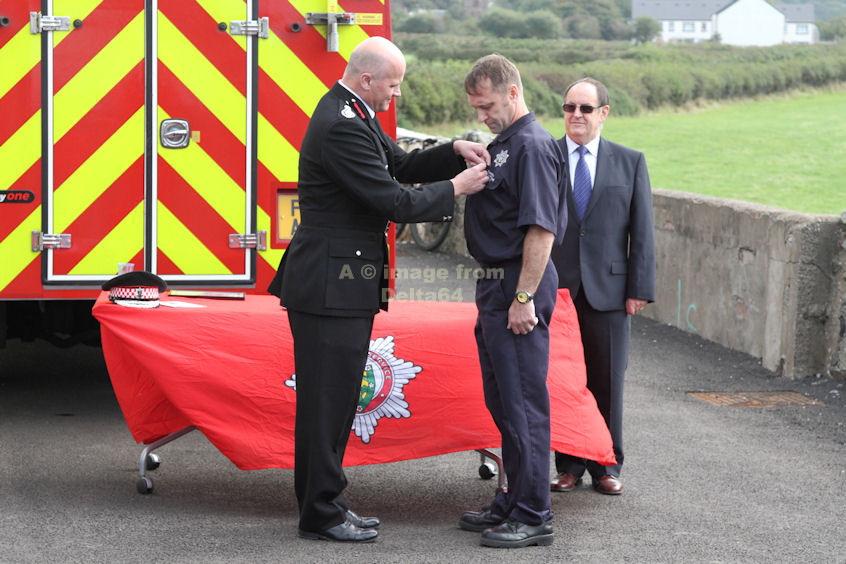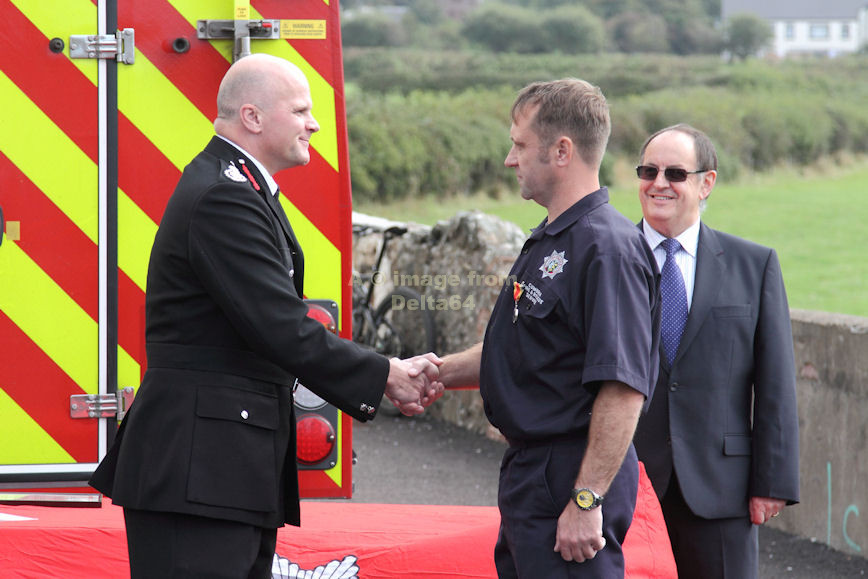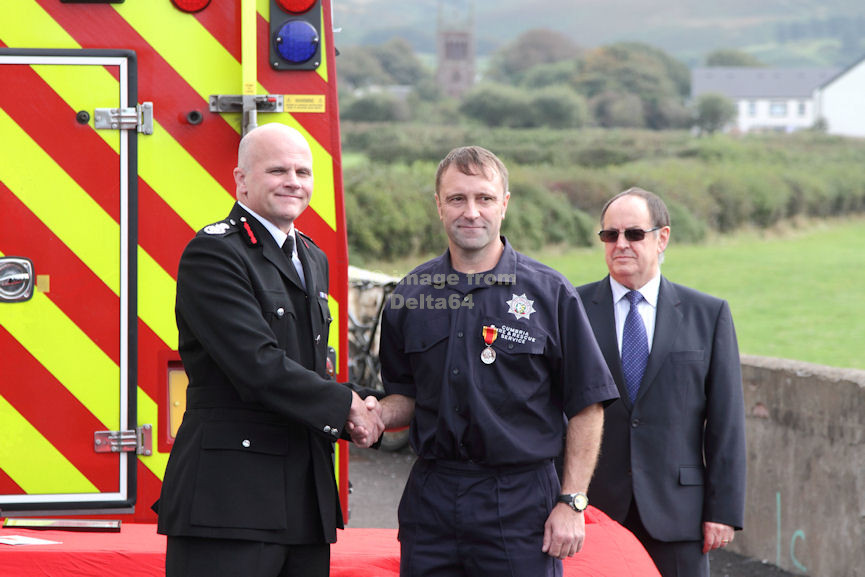 Chief Fire Officer Jim Onions with Firefighter Paul Mansergh.