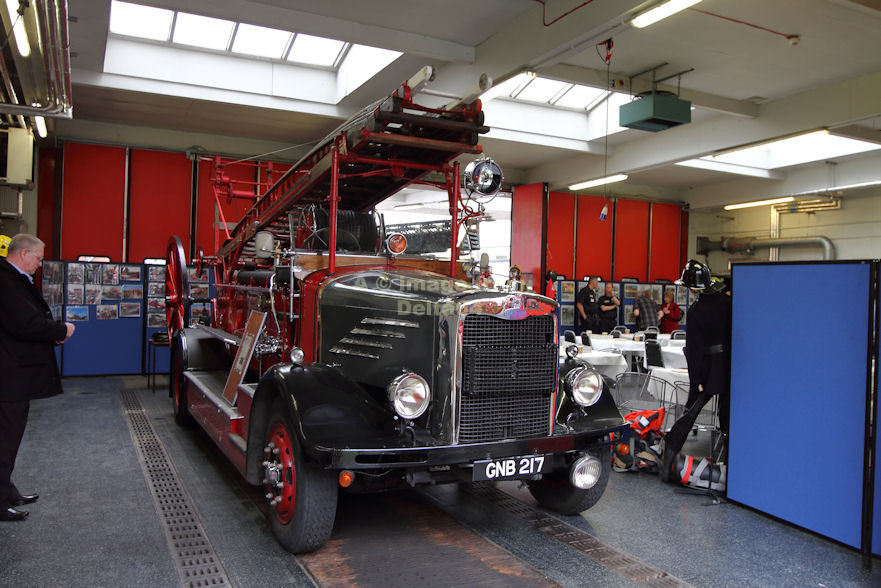 There hasn't been a Pump Escape or indeed a Dennis appliance at the station for many years.
Although with Manchester City Fire Brigade, Dennis Pump Escape GNB217 was a training appliance
when many of the 1967 members undertook their training at London Road.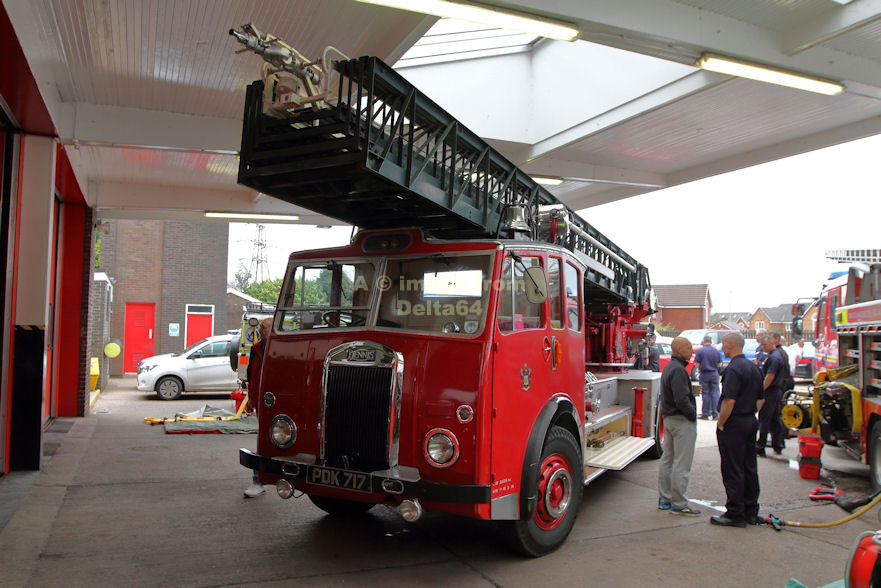 The former Rochdale Dennis Turntable Ladder PDK717 regularly appears on such occasions as well as Station Open days.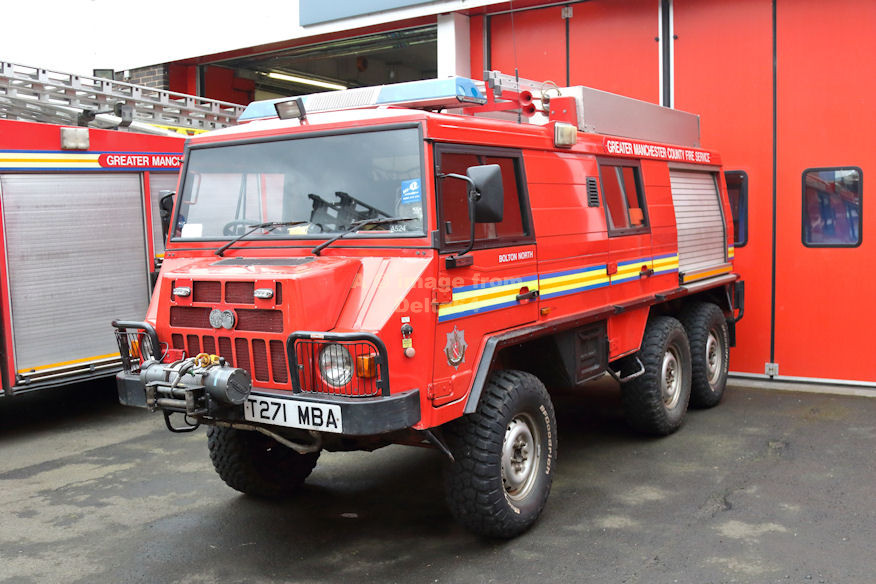 Pinzgauer T271MBA is now one of the oldest vehicles in the GMC front-line fleet and still used regularly particular at moorland fires.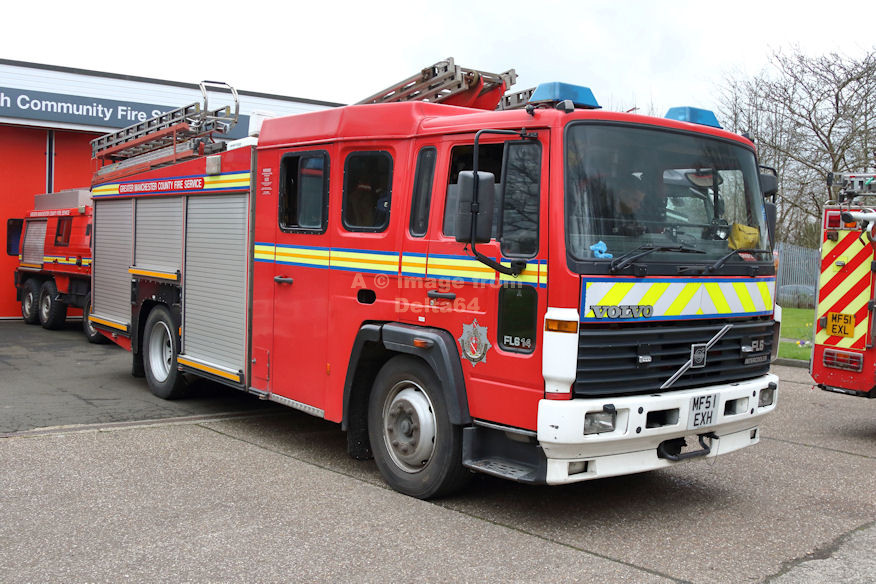 Reserve Volvo MF51EXH attended from Bolton Central.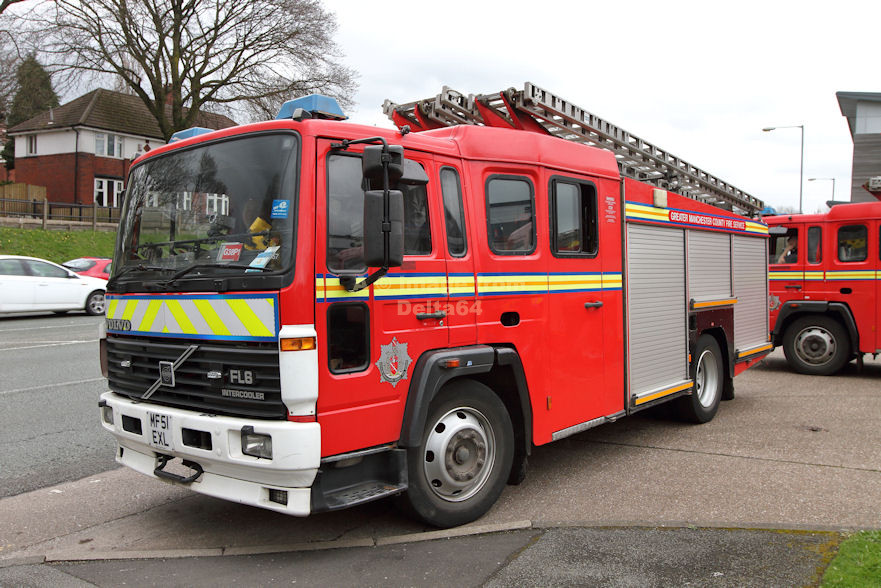 Similar reserve Volvo MF51EXL attended from Ramsbottom.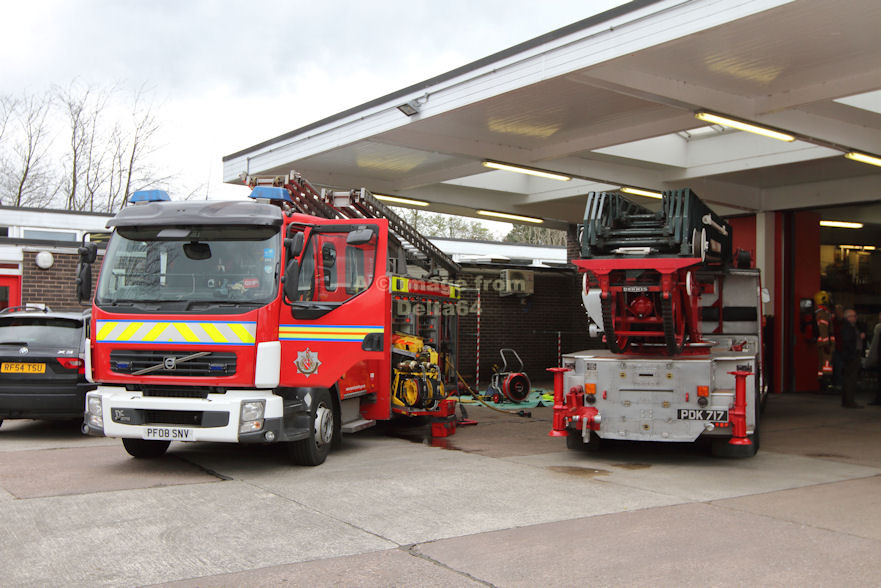 The latest of a number of Volvos at the station was PF08SNV.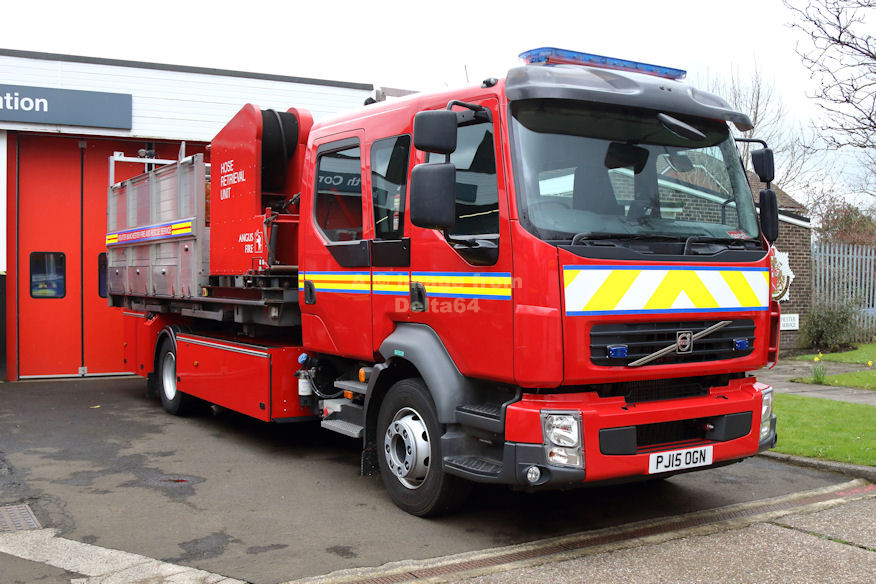 The most recent appliance also based here was Volvo Prime Mover with HRU, PJ15OGN.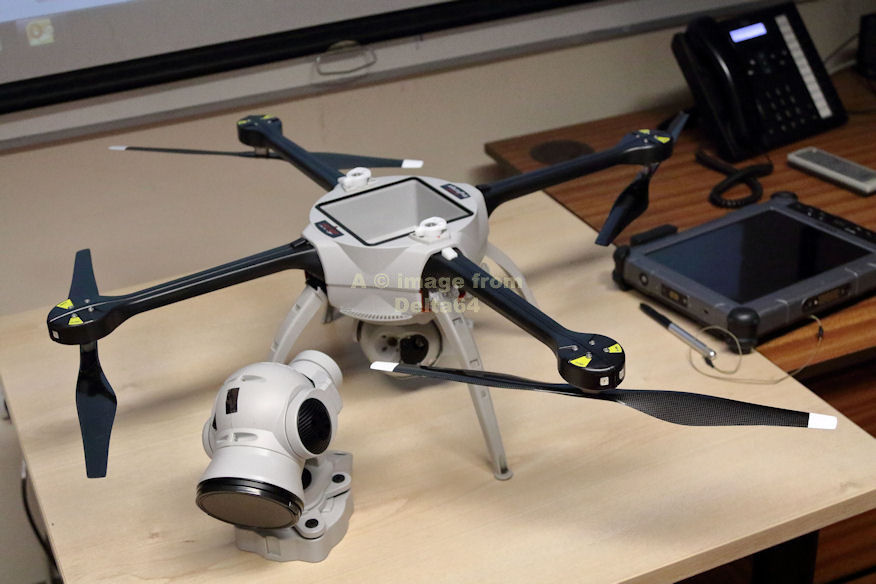 The drone has been used at many incidents throughout the county.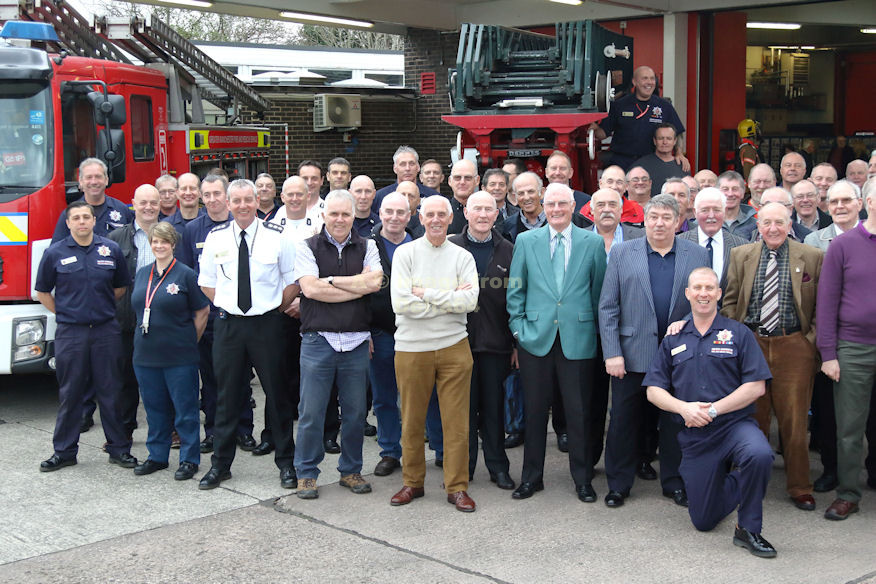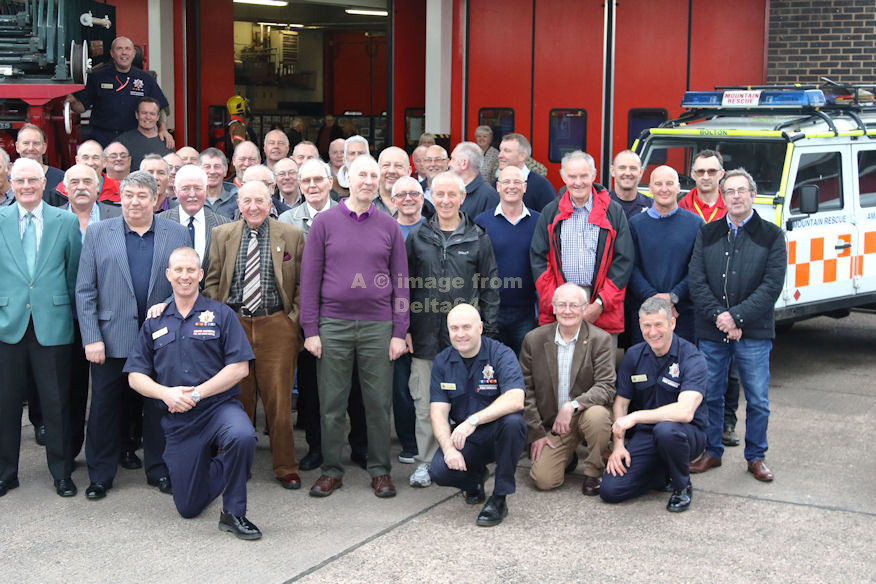 The crews from 1967 and 2017, plus friends.
Although I did some complete group pictures,
I thought these split group pictures would be better for the website.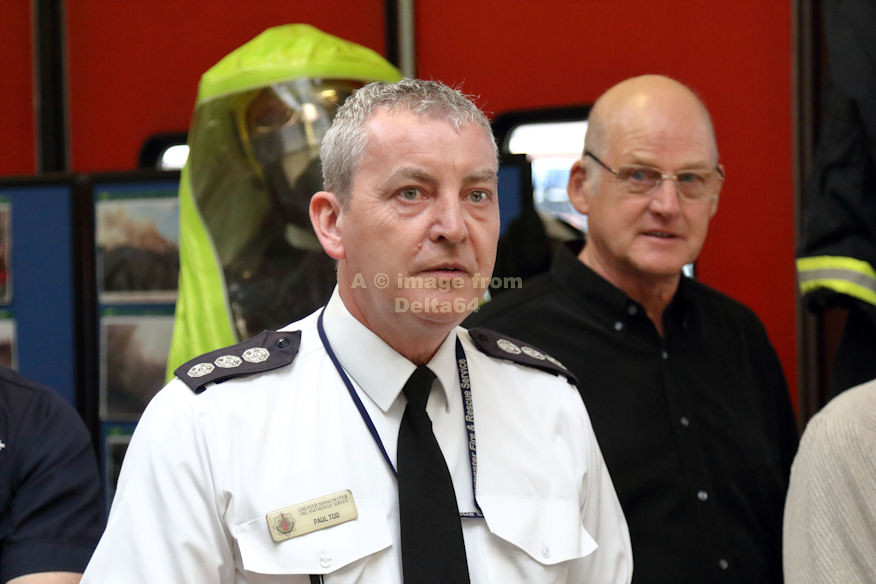 Station Manager Paul Tod welcomed all guests.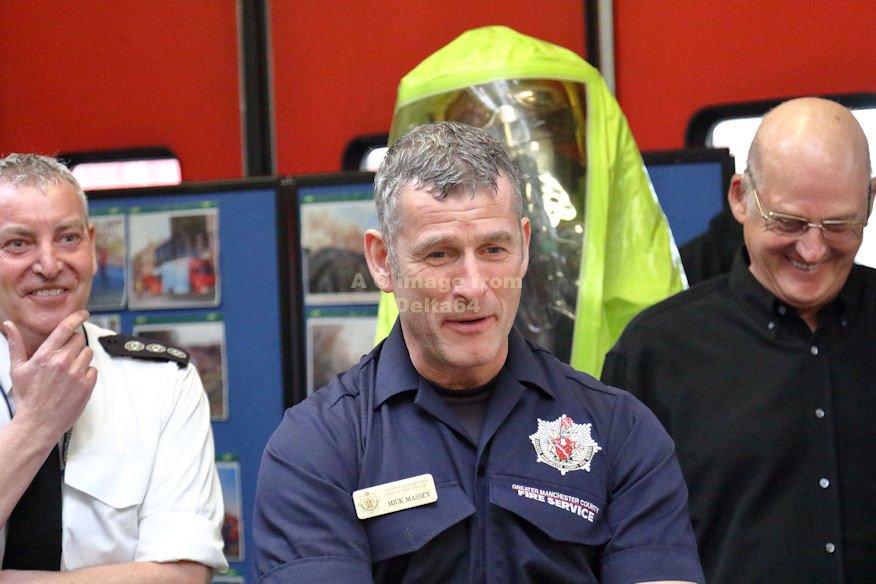 Firefighter Mick Massey had led the team that organised the whole event so succesfully.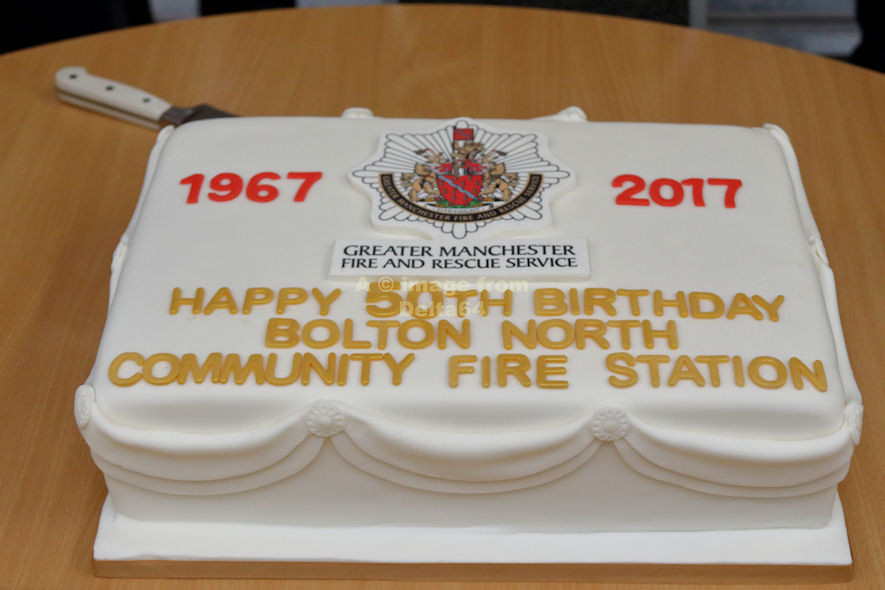 Anniversary cake.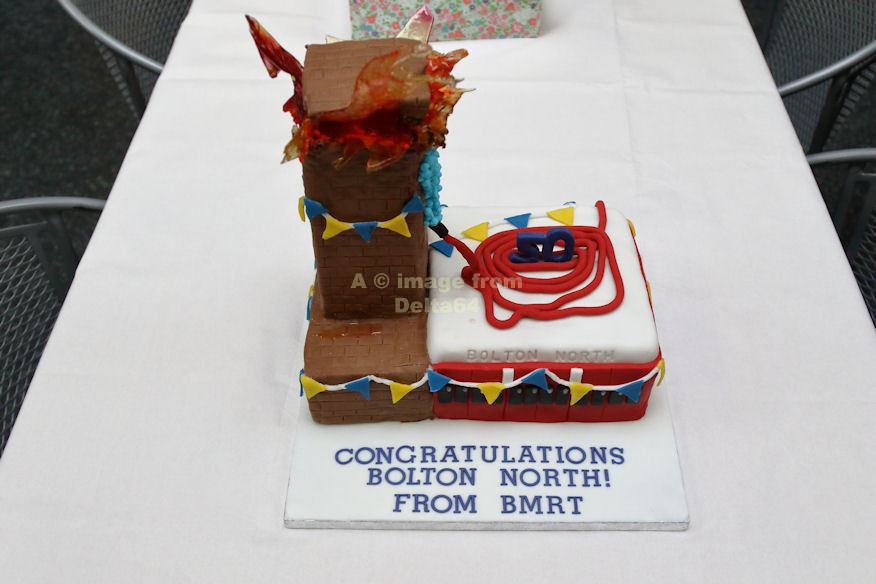 Another cake given by the Bolton Mountain Rescue Team, also based at Bolton North.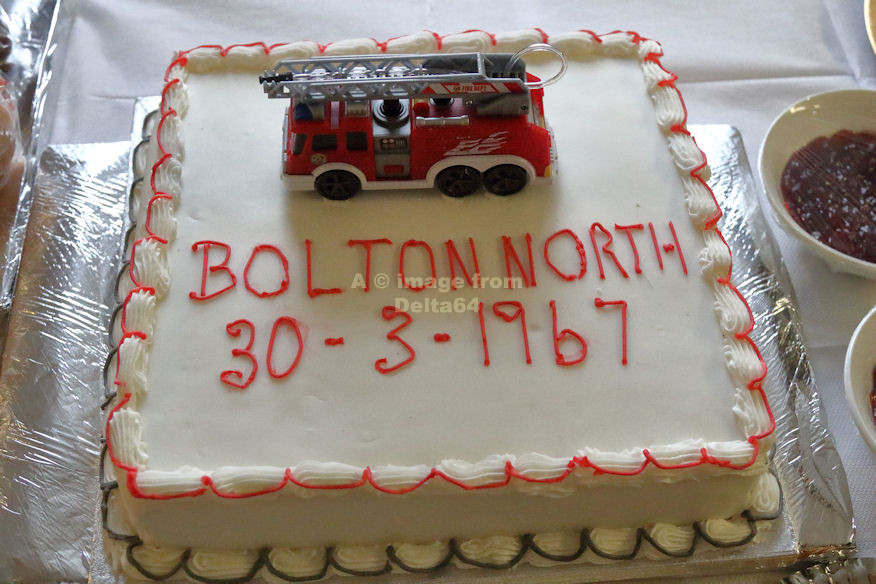 And yet a third cake to make sure none of us went hungry.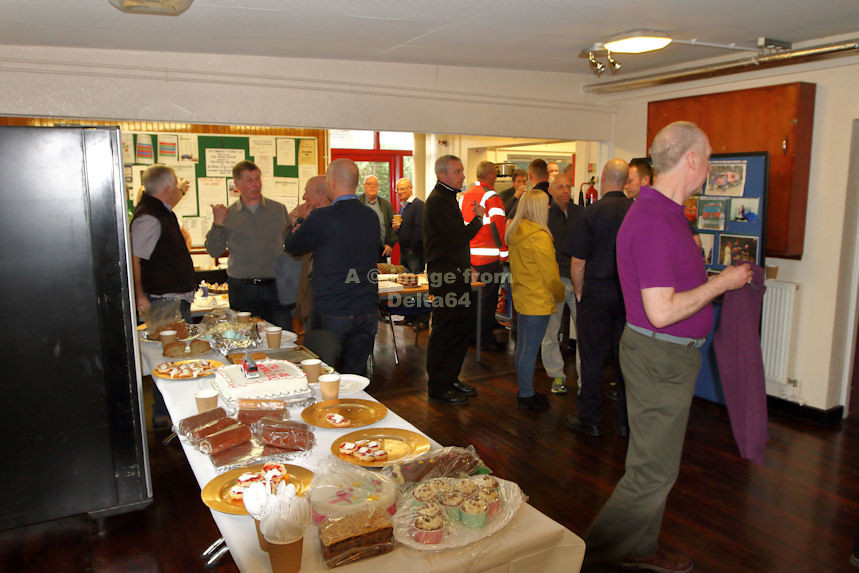 Just some of the magnificent buffet supplied by current wives and girlfriends.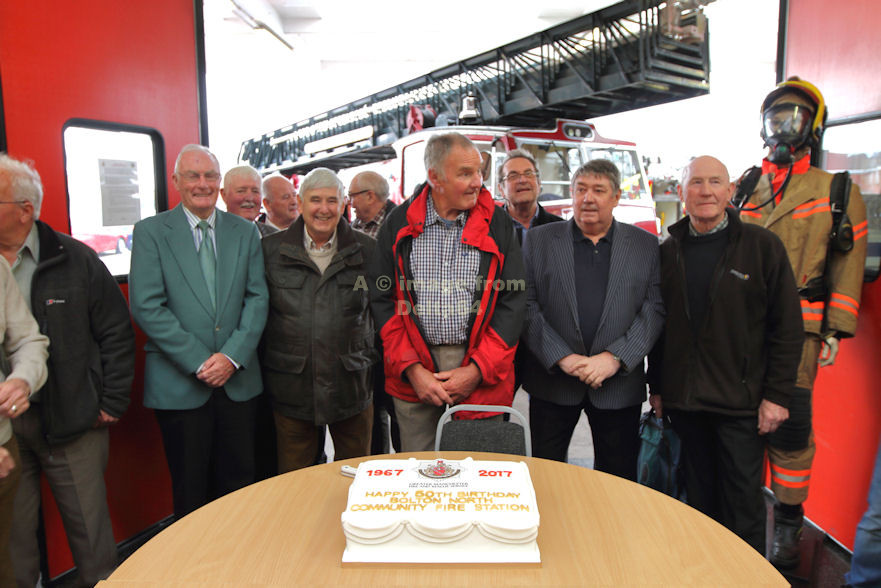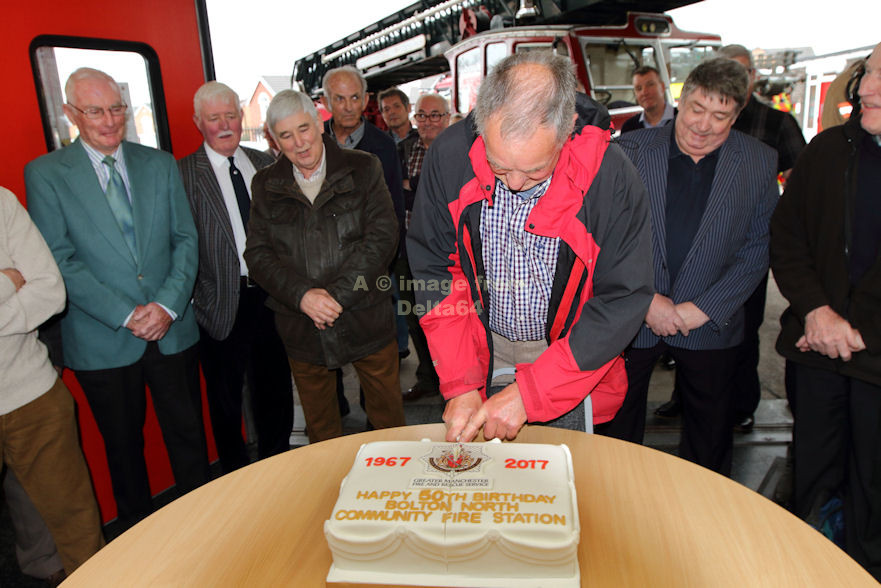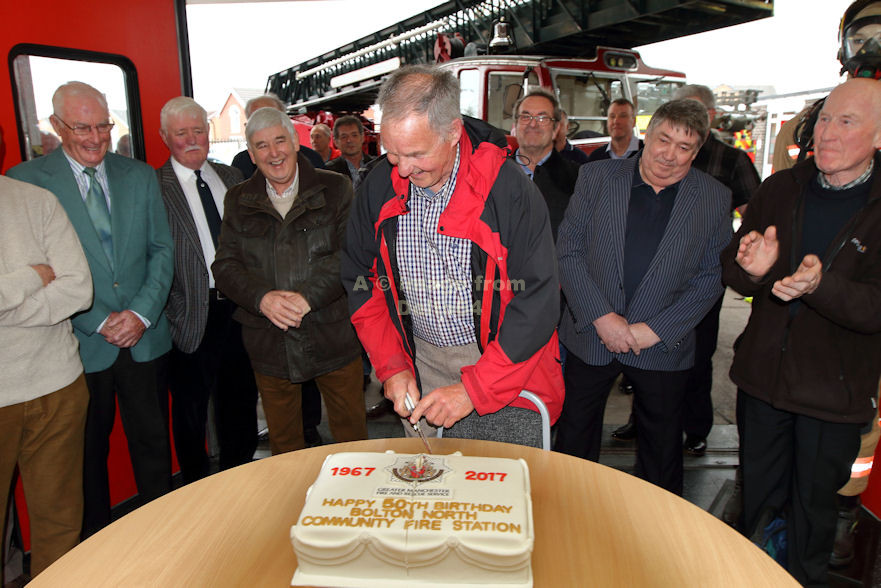 John Crooke, a member of the very first watch to work out of Bolton North
was invited to cut the anniversary cake.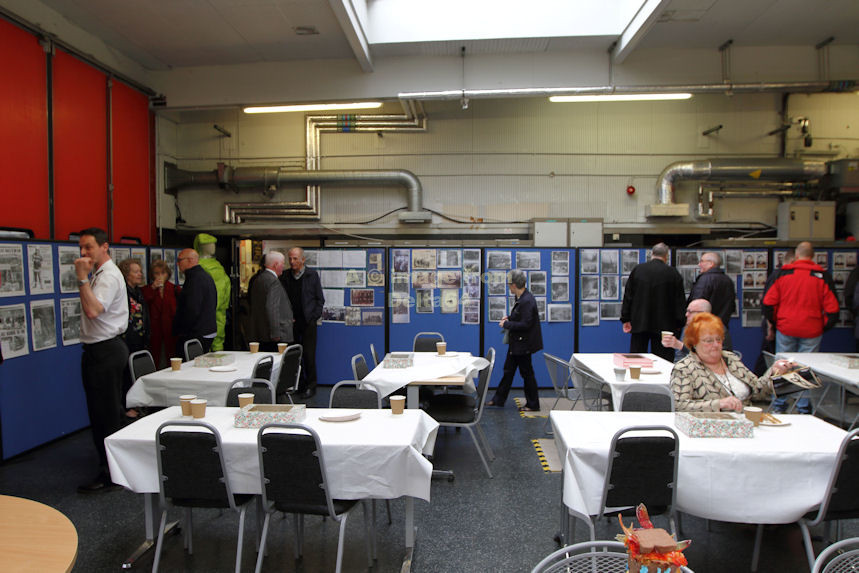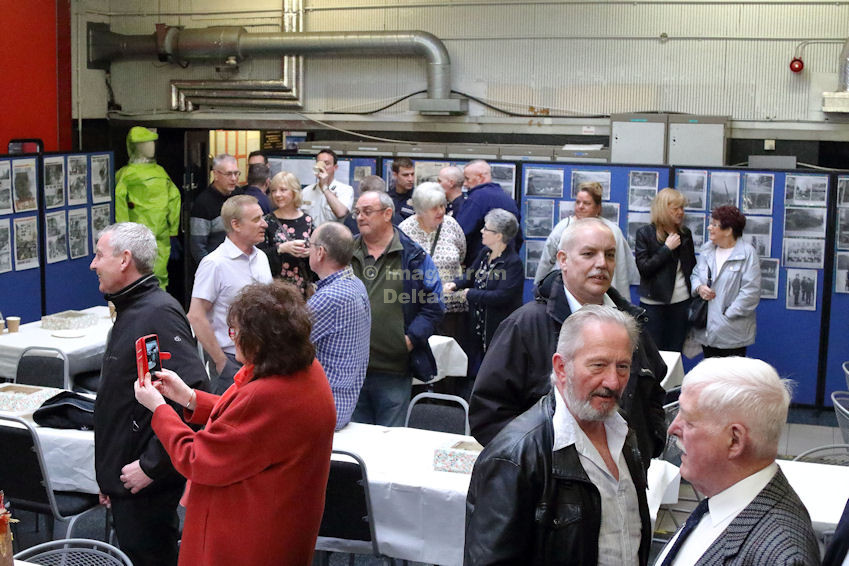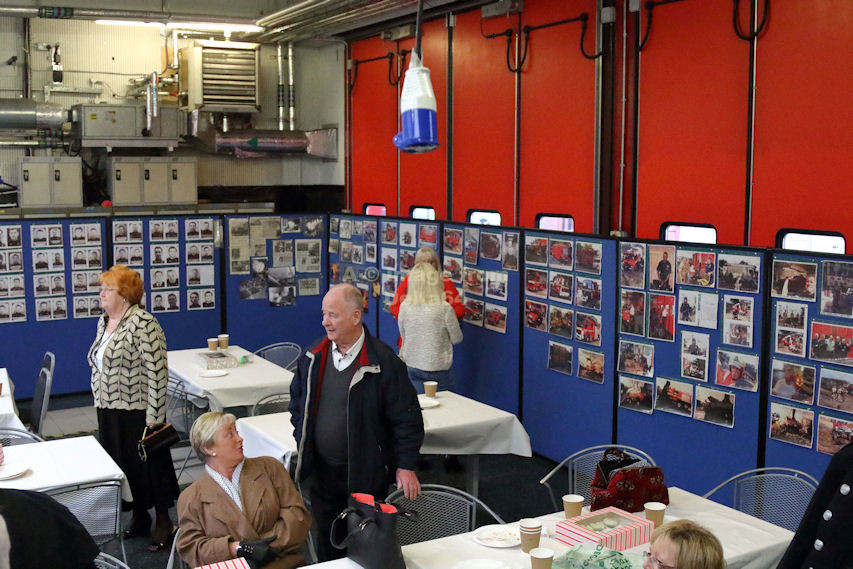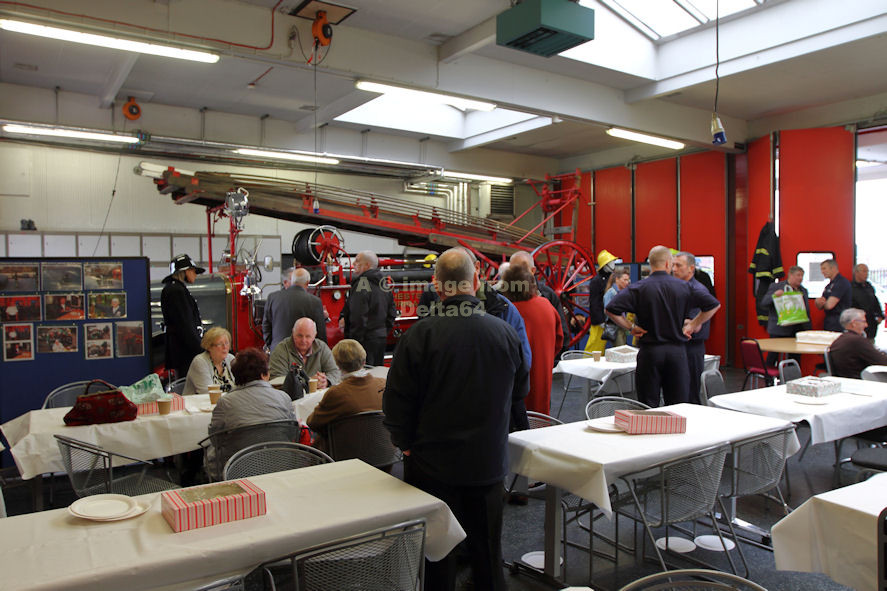 Guests certainly enjoyed 'catching up' and looking at the exhibits.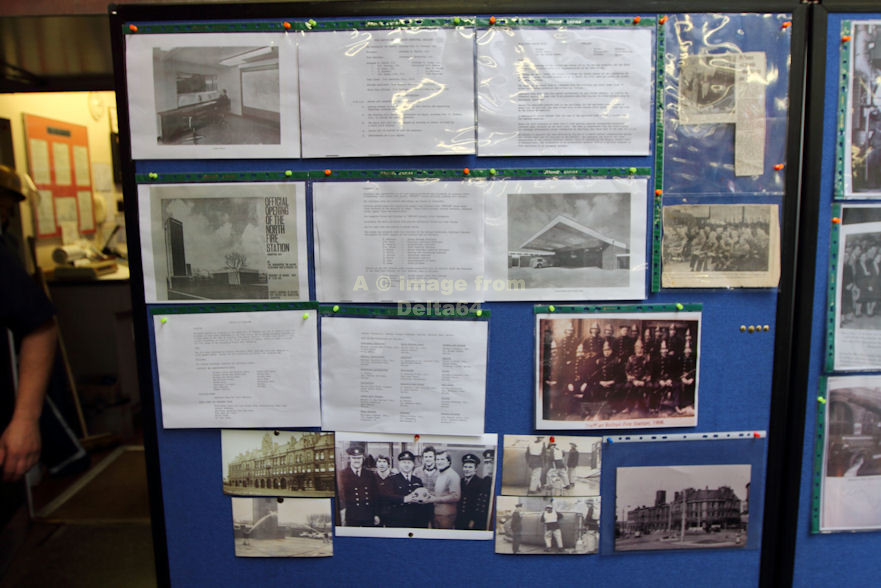 The displays included details from the Official Opening.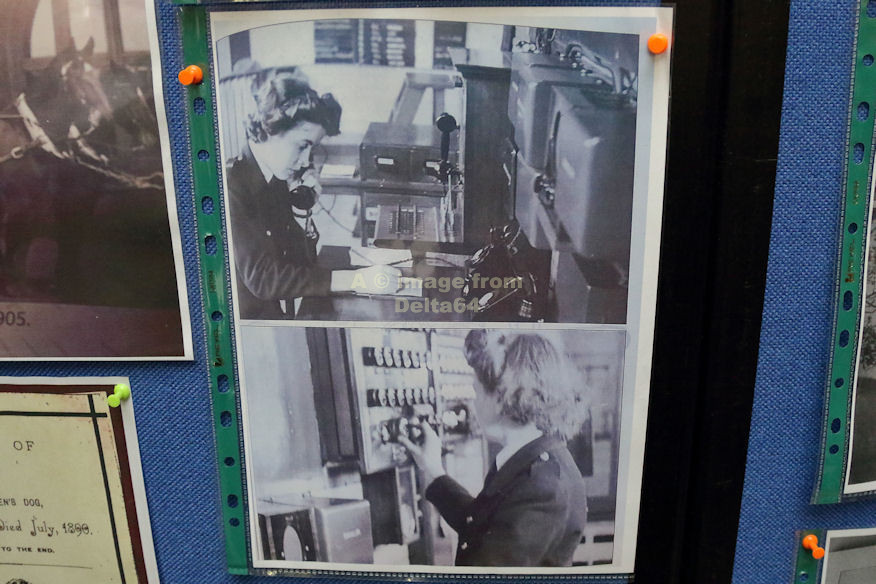 A reminder of how fire calls were handled back in 1967.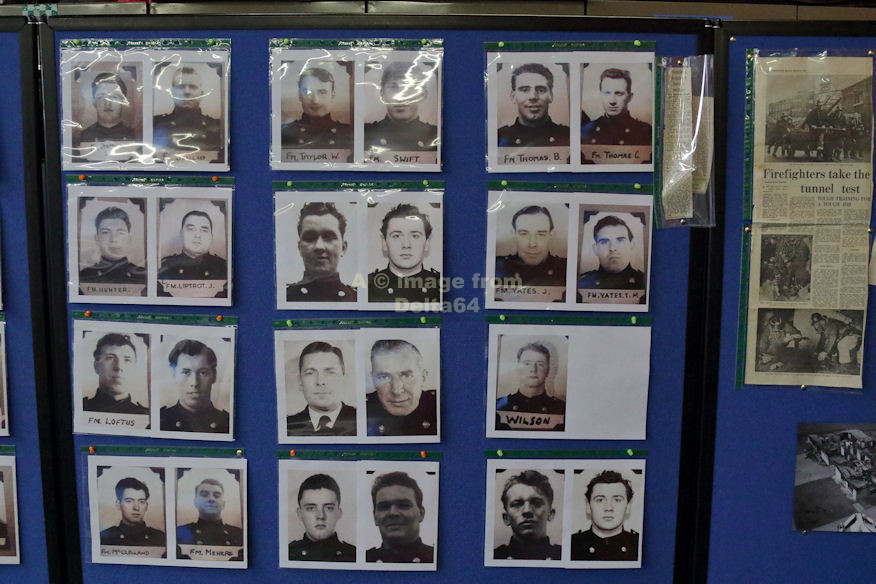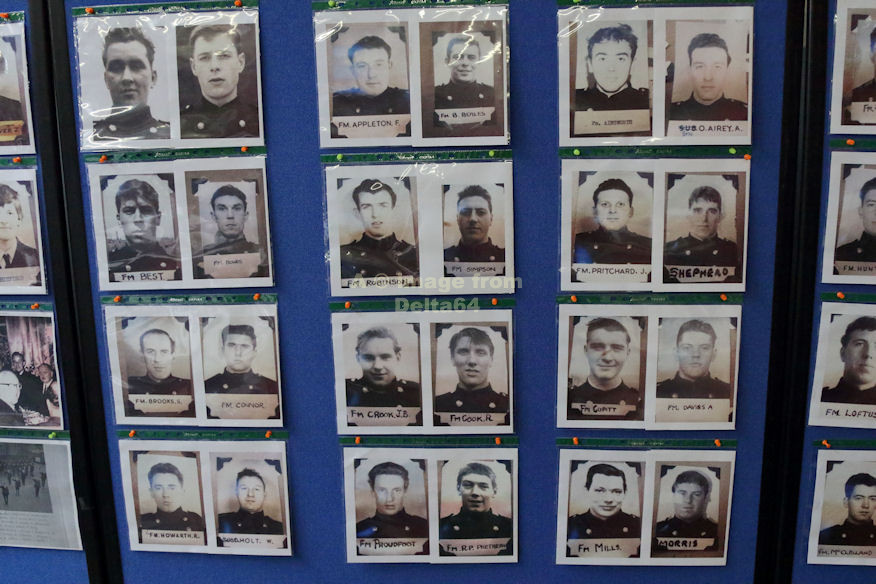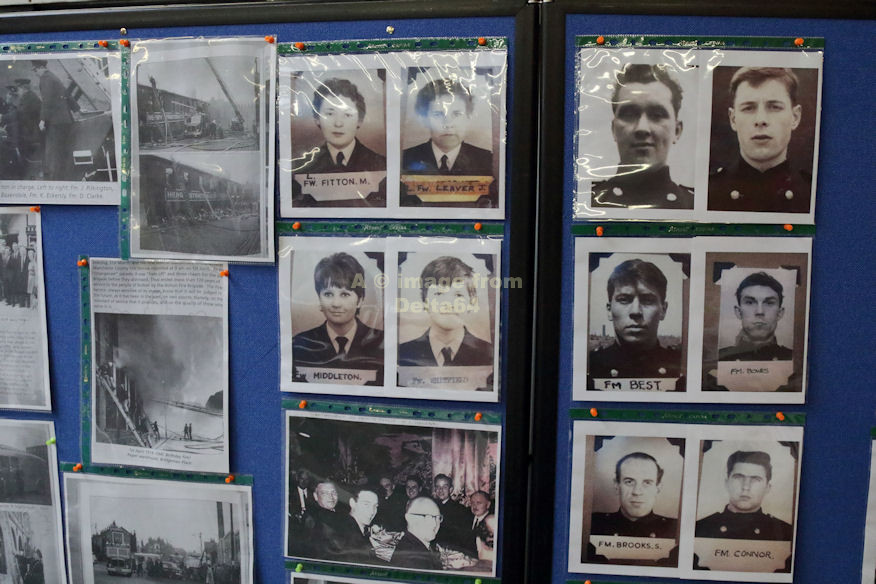 Many of the personnel who have served at Bolton and Bolton North over the decades.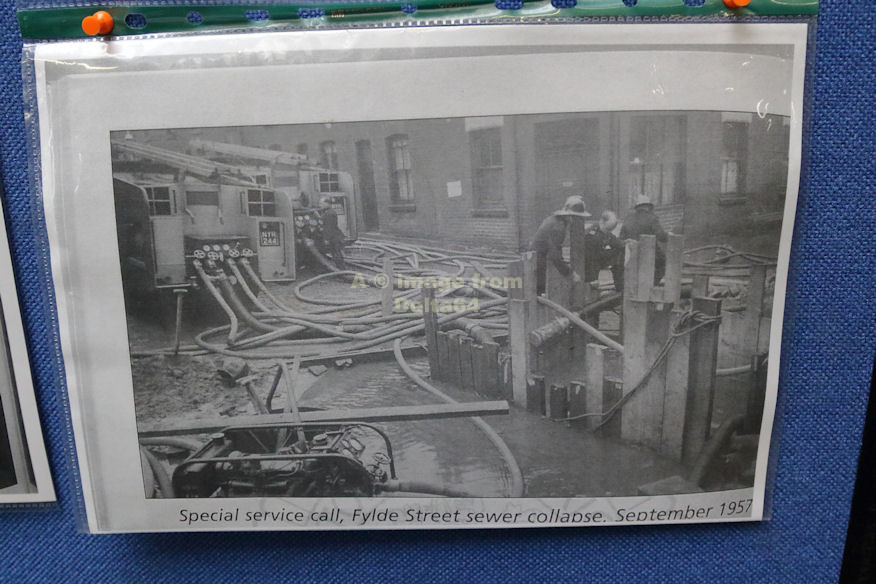 A number of incidents, many already shown on this website
were on display including these two AFS appliances at Fylde Street in 1957
not previously featured.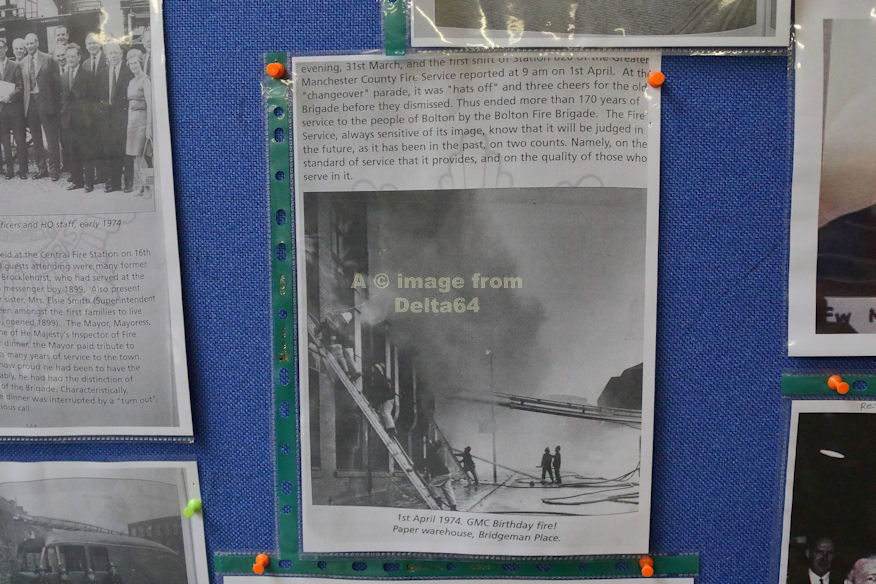 Bolton Fire Brigade ceased to exist after the 31st March 1974, becoming part of the then new Greater Manchester Fire Service from April 1st 1974.
Day one set the tone for what was to come with what appears to be a serious incident on Bridgeman Place, Bolton, 1 April 1974.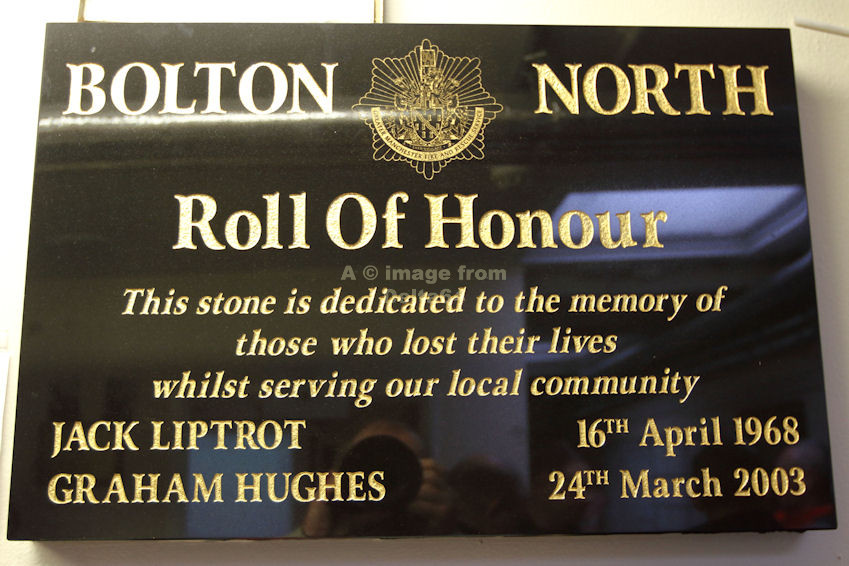 Over the last half century, 2 fire-fighters from Bolton North have paid the ultimate sacrifice.
They are remembered with sadness, with gratitiude and with pride.