Thankfully it is rare to have two serious fires occurring concurrently in close proximity, as happened in the pictures below. The volume of dense black smoke from the Scrapyard fire could be seen many miles away in Lancashire. As I battled with the traffic and tried to find somewhere to park, I came across the second incident in St. Georges Road, before walking across to the Scrapyard.

BUILDING FIRE
ST. GEORGES ROAD, BOLTON.
6 MAY 2006.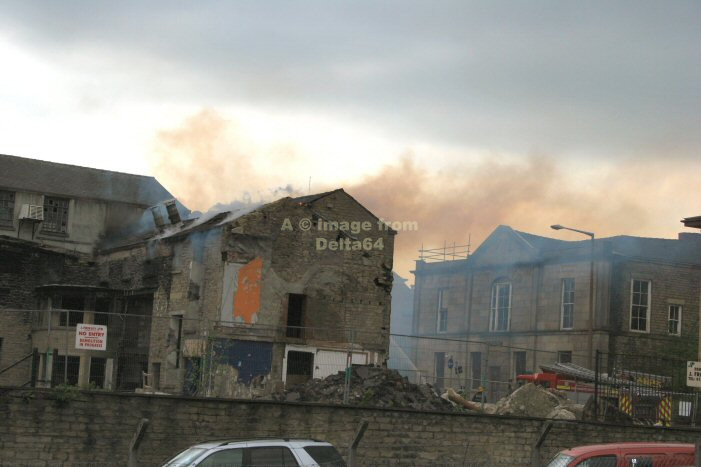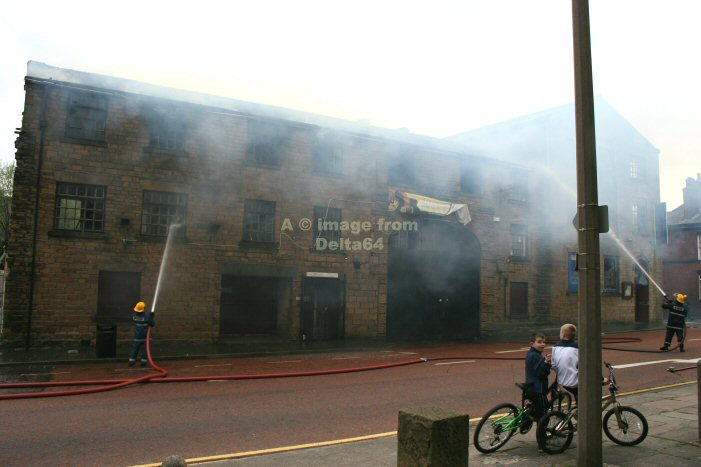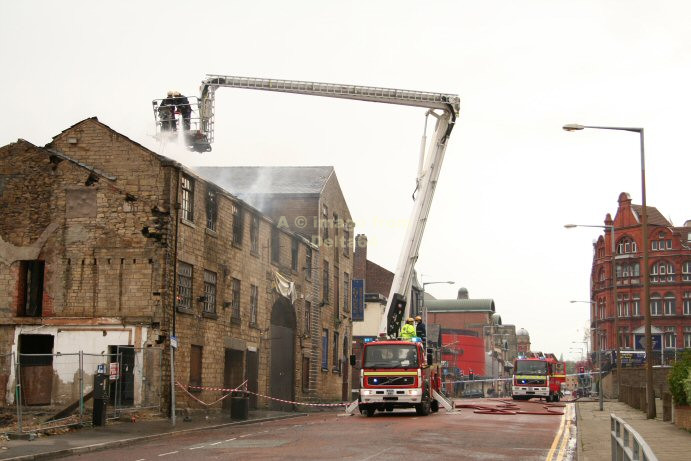 [This last picture copyright R. Cunningham and reproduced with permssion.]

SCRAPYARD FIRE
WATERLOO STREET, BOLTON.
6 MAY 2006.