AUTOMOTIVE PRODUCTS
ASTLEY BRIDGE, BOLTON
18 FEBRUARY 1979
With so many appliances visible on just one side of the incident, it will come as no surprise to learn that this incident required 20 pumps, 2 HPVs, 1 TTL, 1 HLL, 1 ET, 1 ST plus Control Unit, Operational Support Unit and Canteen Van. This was followed by a 15 pump relief and subsequently two 10 pump reliefs.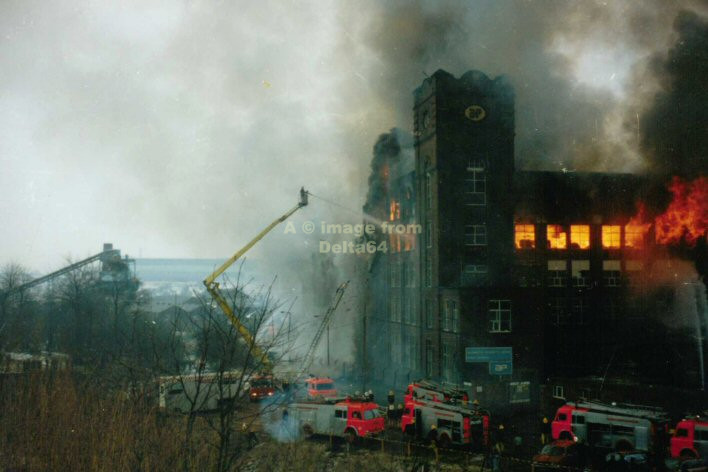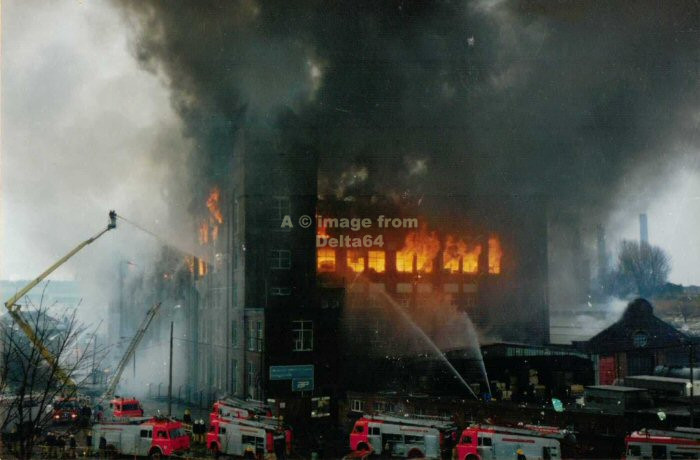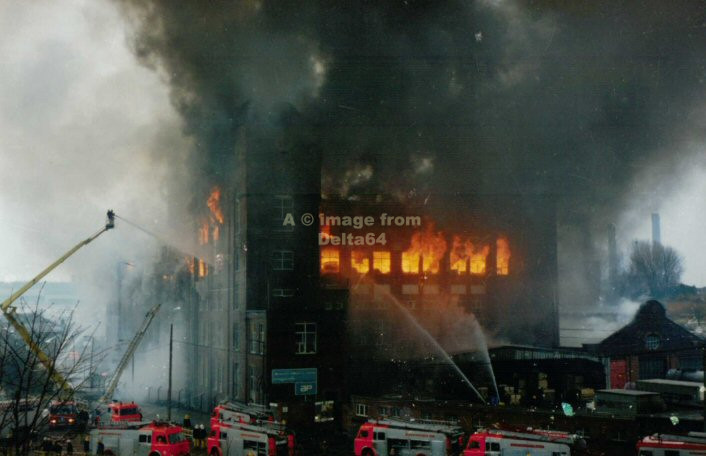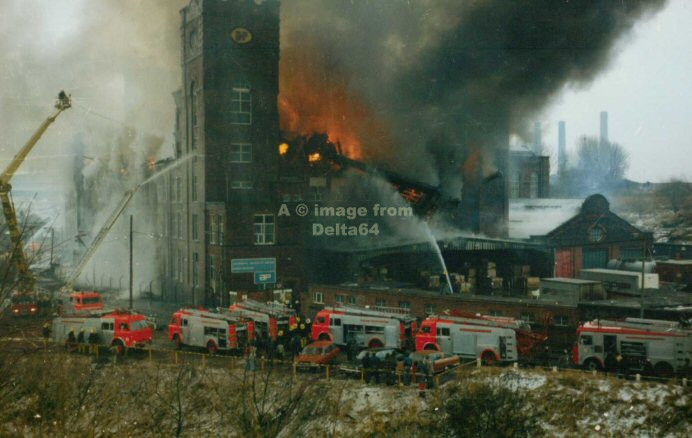 The 4 pictures above are all the copyright of D.Cook and reproduced with permission.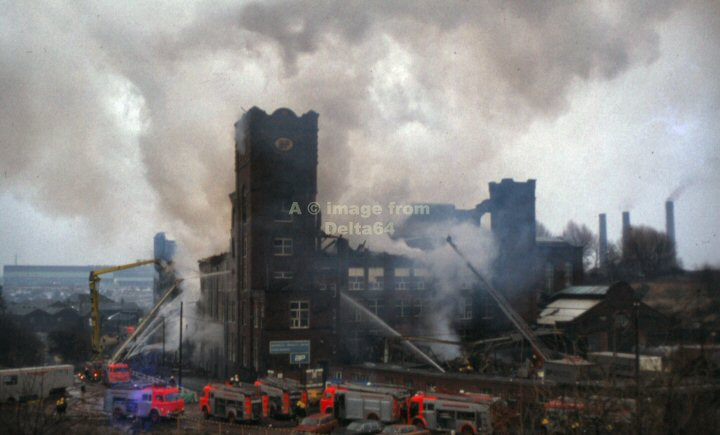 This picture copyright K. Howarth and reproduced with permission.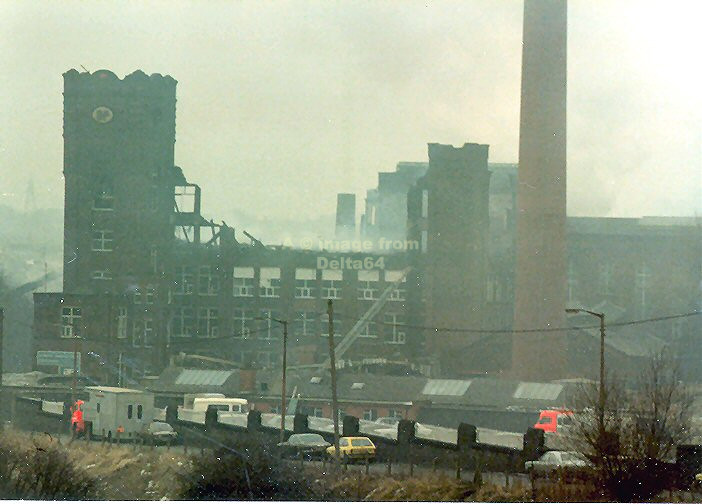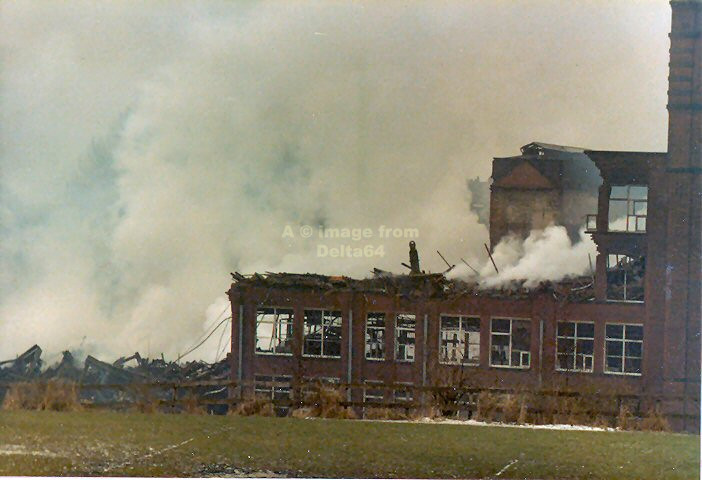 The latter two pictures were taken on Monday 19th February 1979.