MAKE PUMPS 16 [PLUS 6 SUPPORT PUMPS]
SCRAPYARD, MOORFIELDS WAY, ALTHAM
7 DECEMBER 2014
We received the call to this incident came in just before 0515 and attended with 2 SACUs, one from Lancashire and one from Whitefield in Greater Manchester. We finally left the incident at 1845.
I have included pictures of many of the appliances that attended at the outset plus one or two relief appliances. Appliances for the blue tinge on a number of the pictures. This was caused by being
taken at first and last light.

I couldn't resist photographing this sign!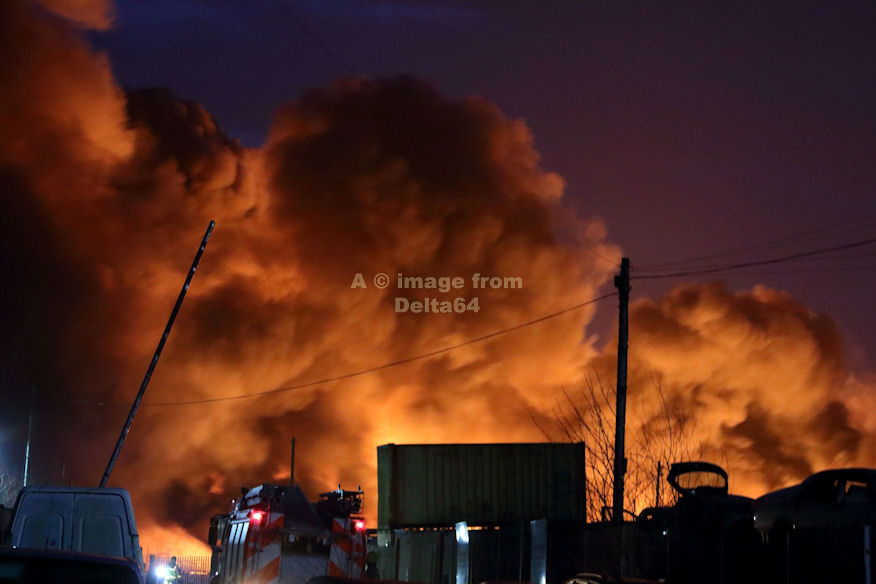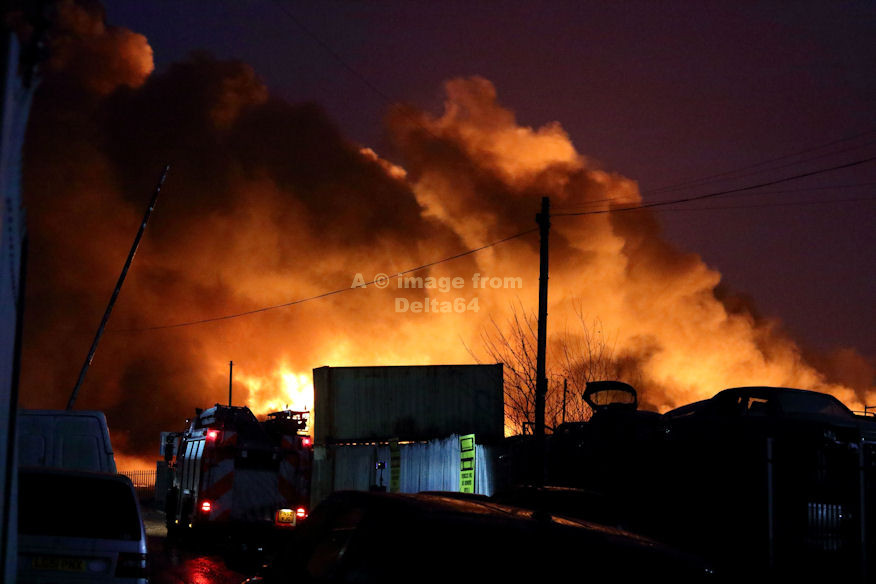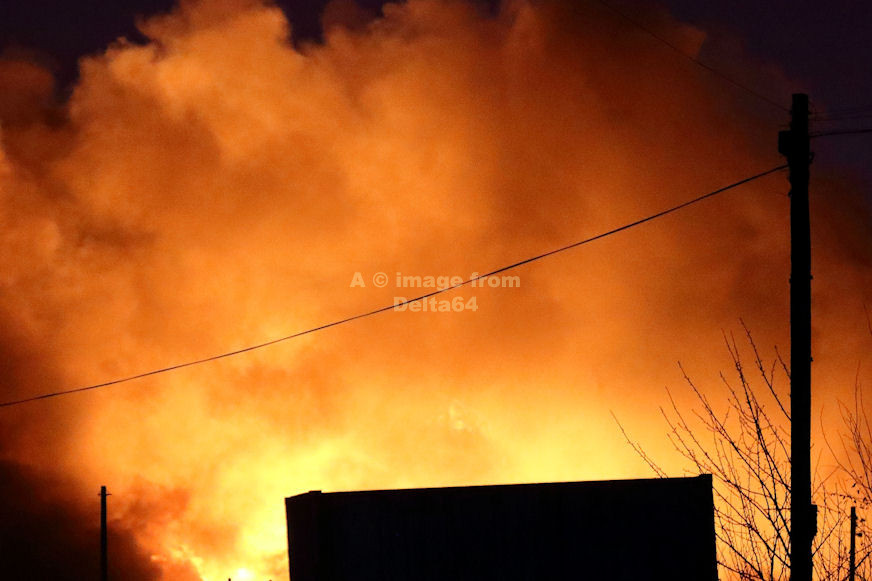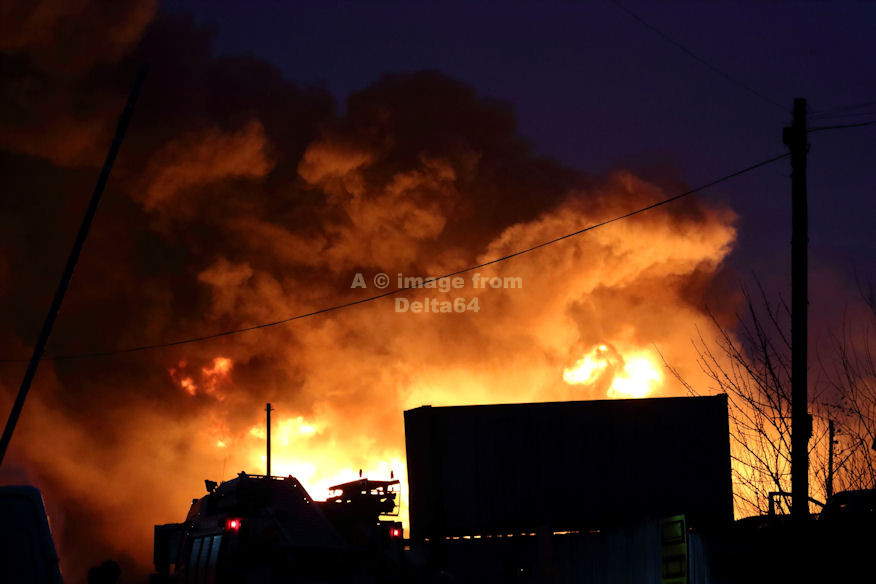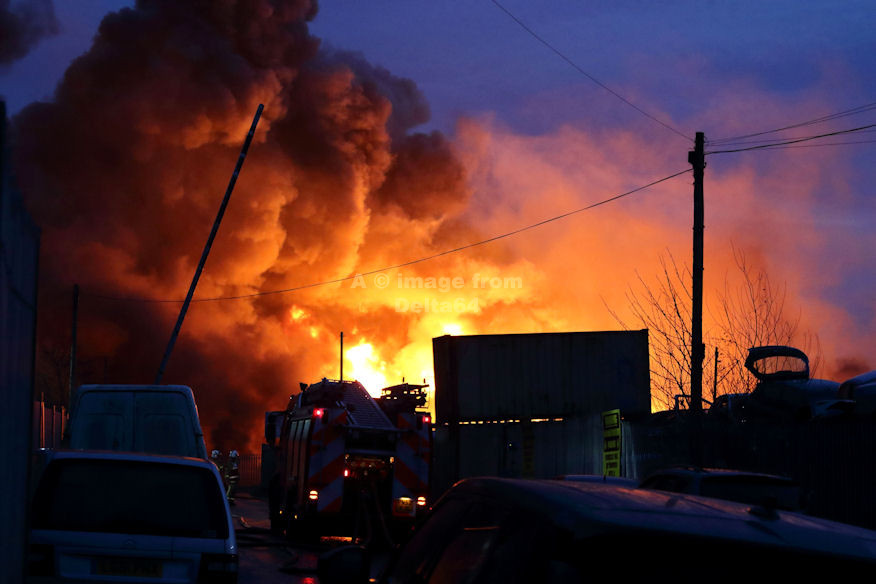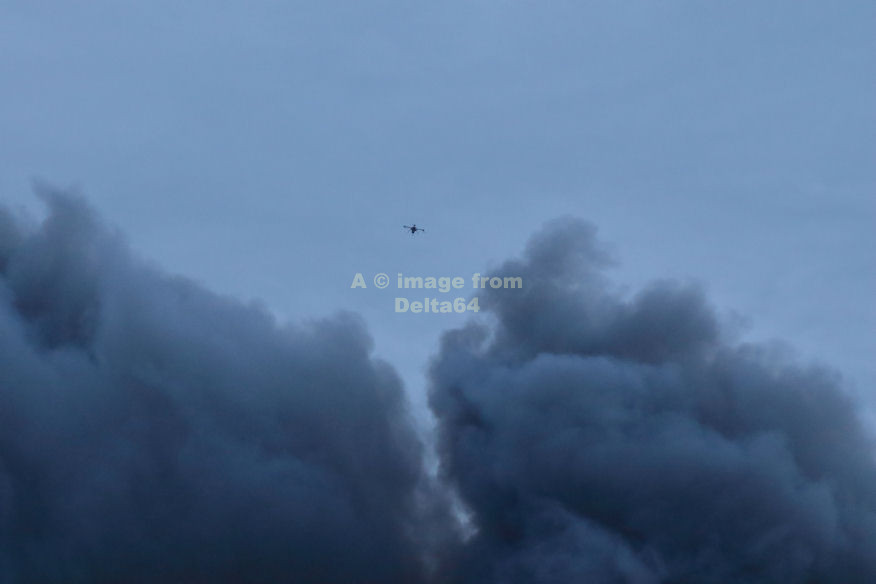 The Drone capturing images from above the fire.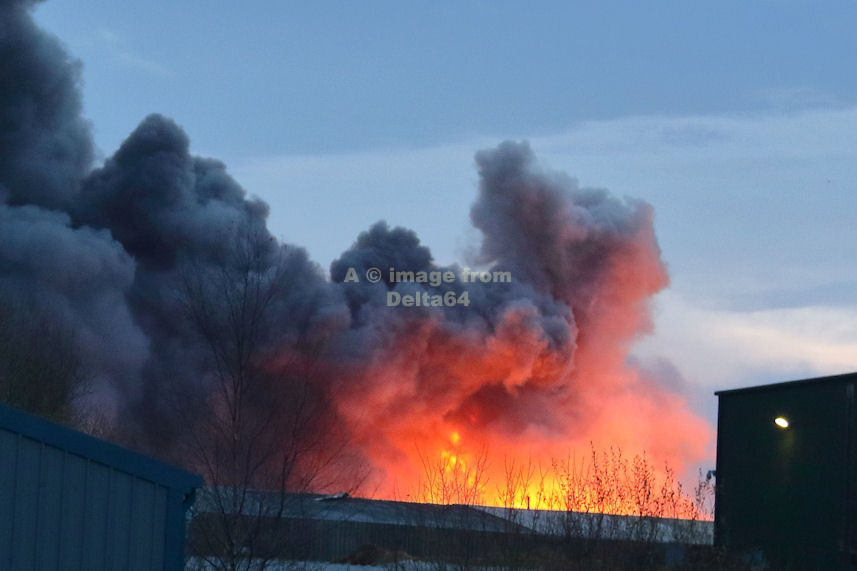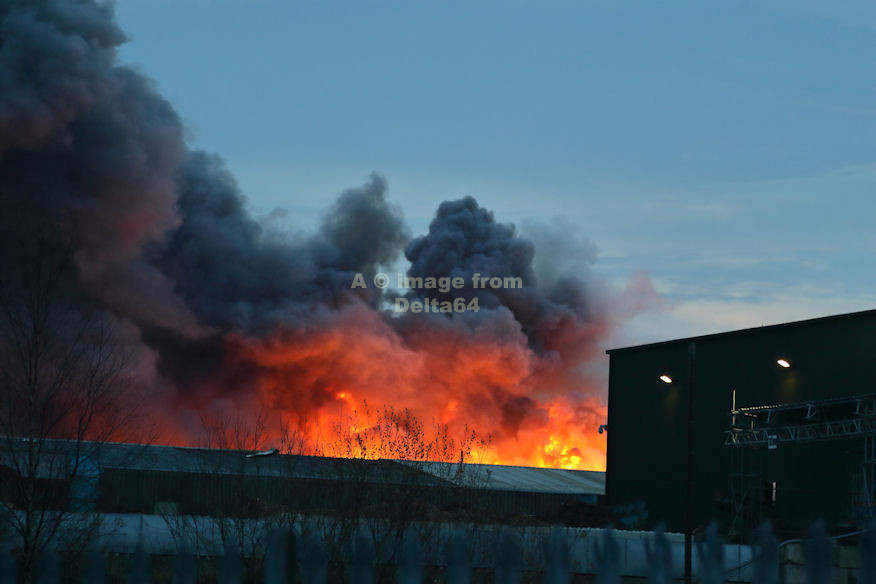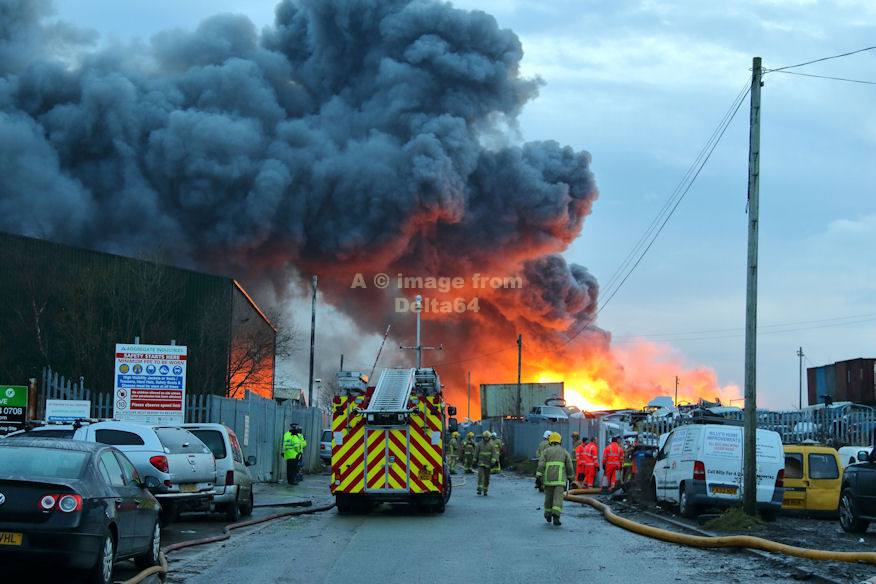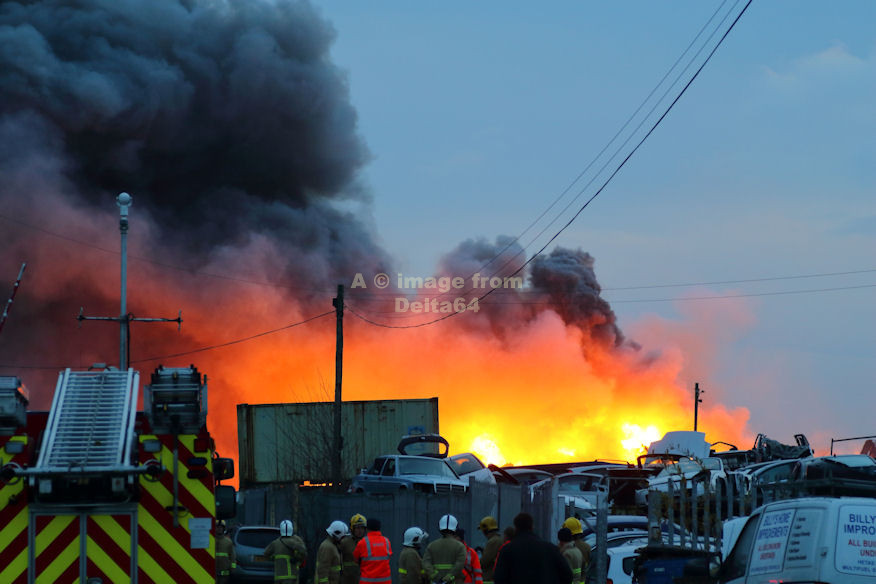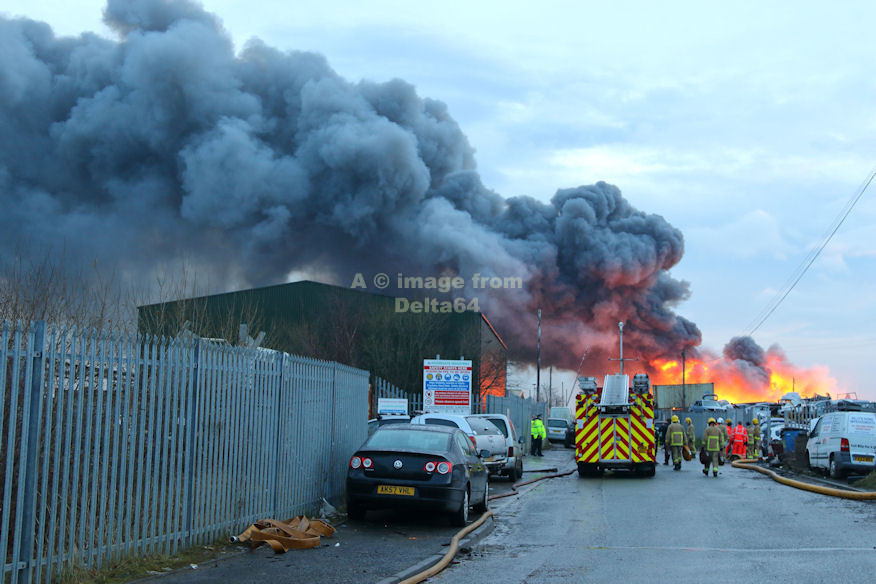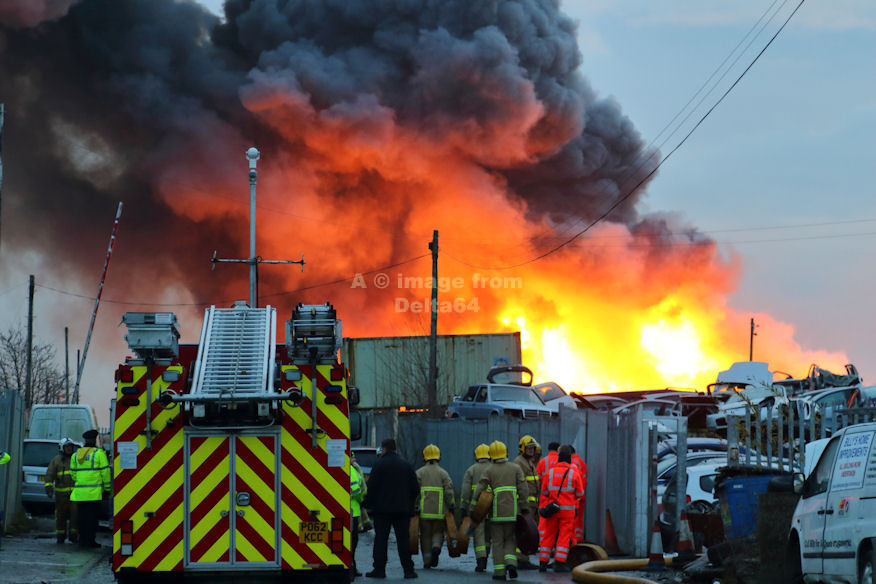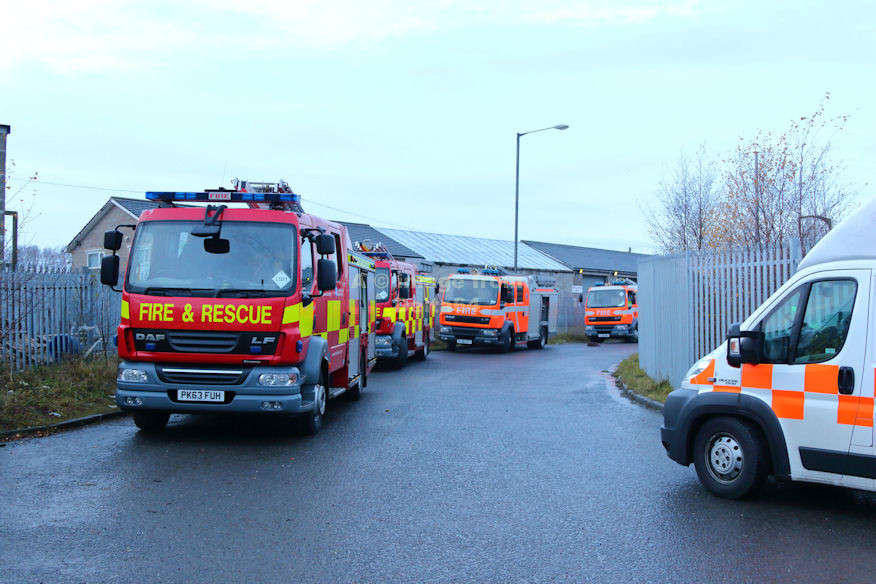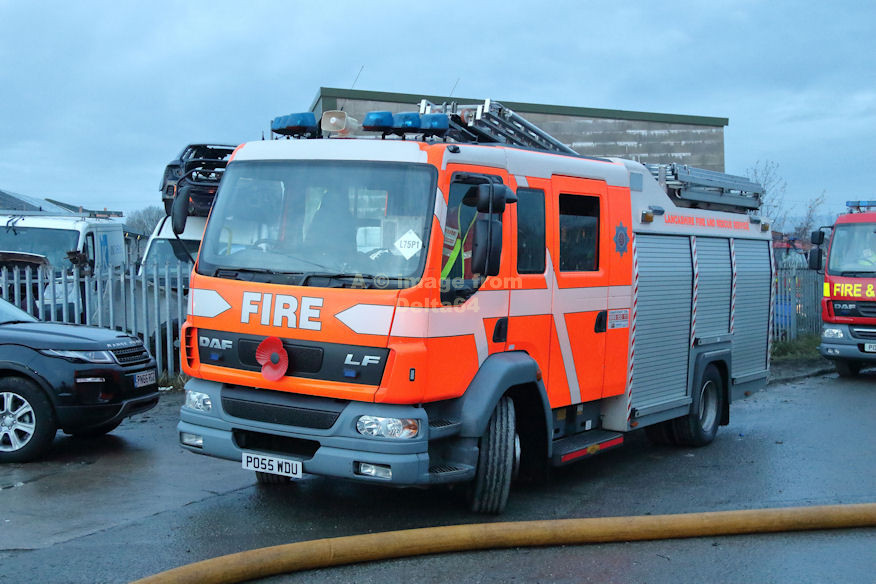 PO55WDU from Haslingden.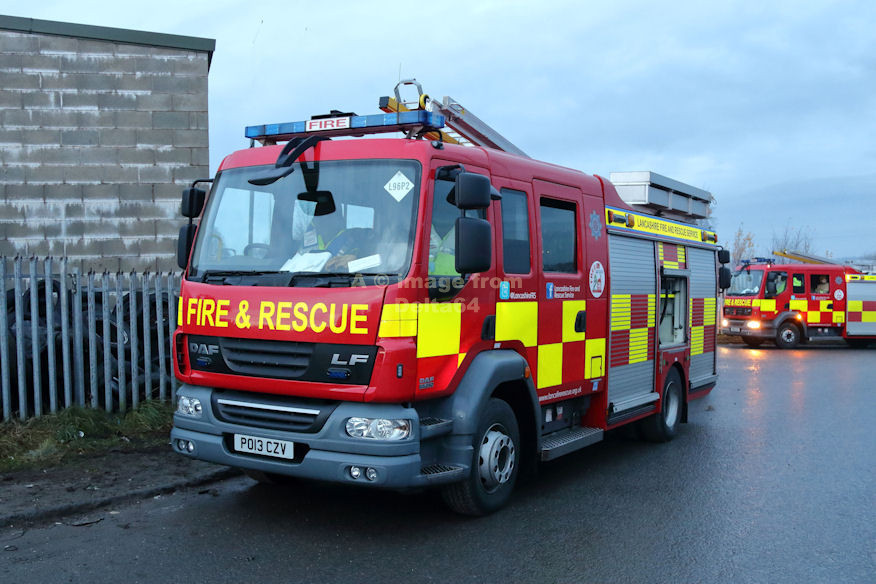 PO13CZV from Colne.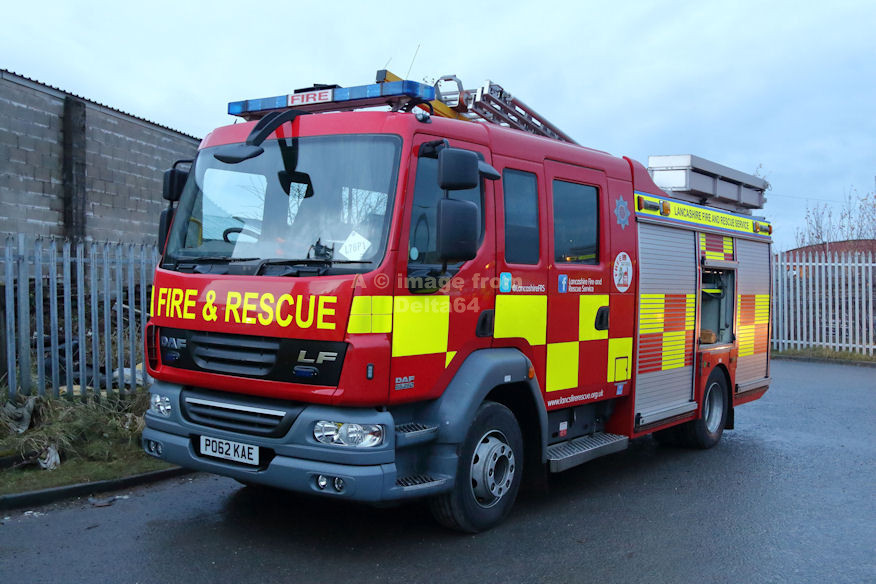 PO62KAE from Darwen.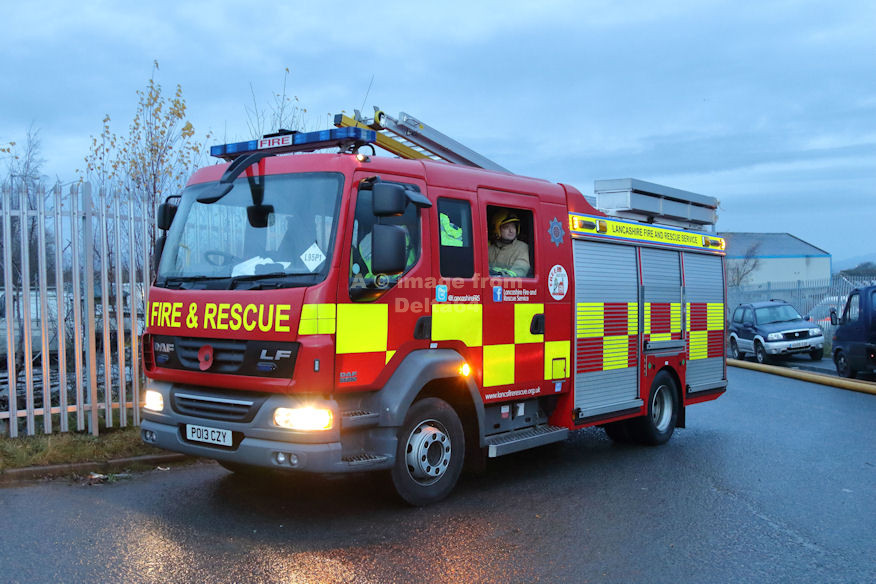 PO13CZY from Earby.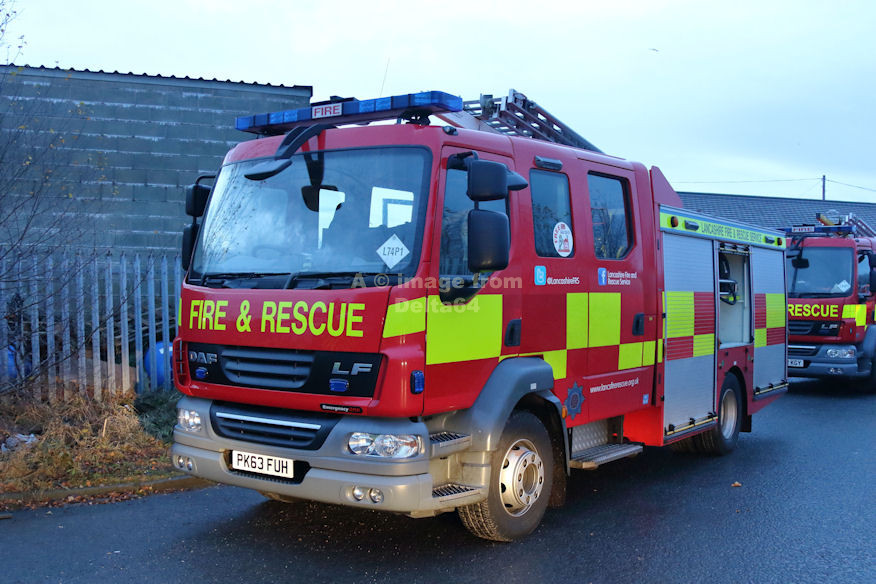 PK63FUH from Rawtenstall.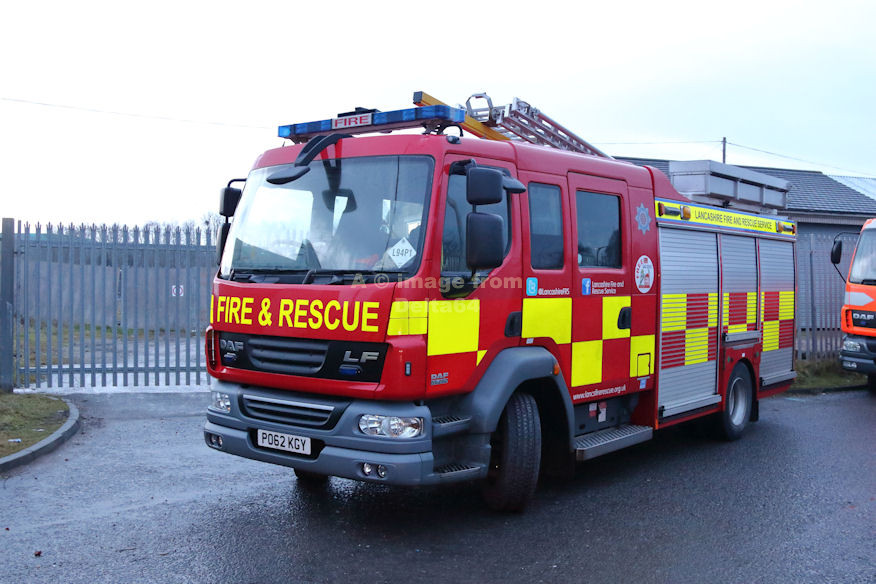 PO62KGY from Nelson.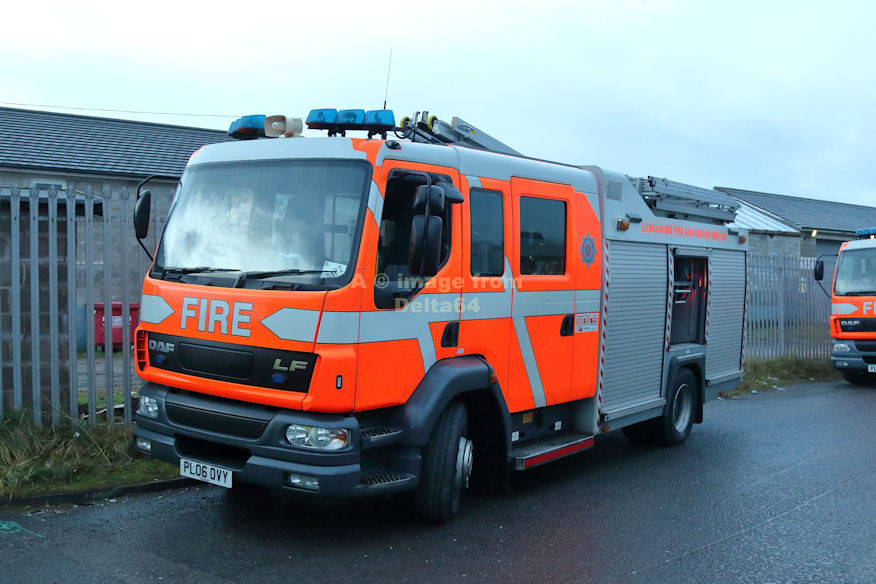 PL06OVY from Nelson.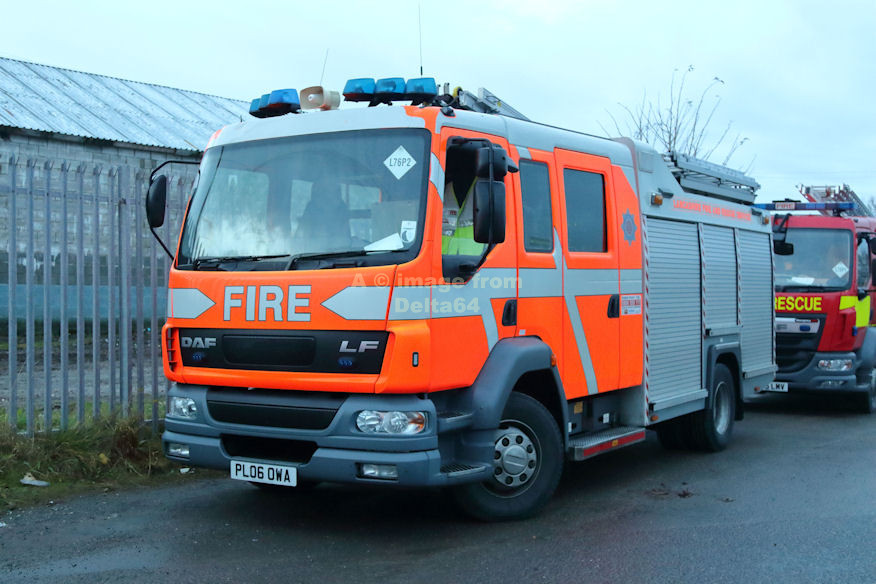 PL06OWA from Darwen.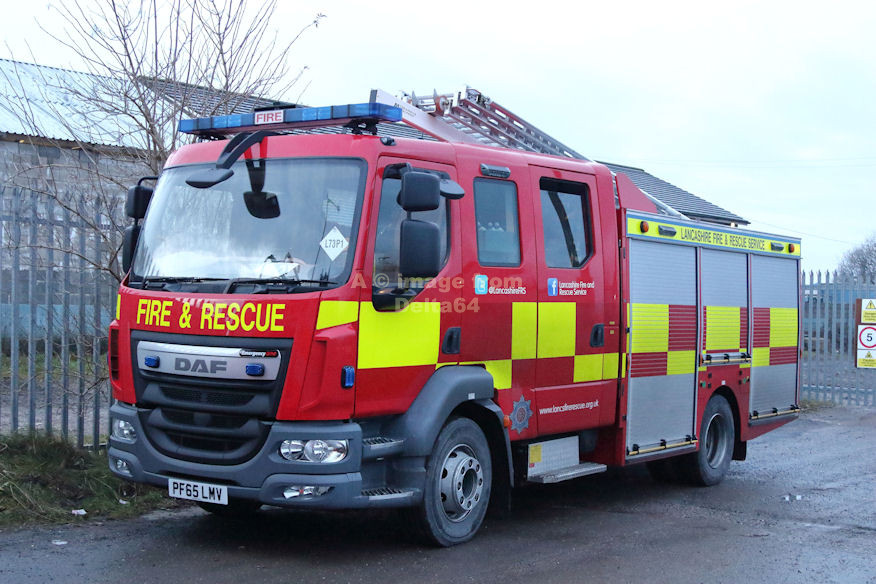 PF65LMV from Bacup.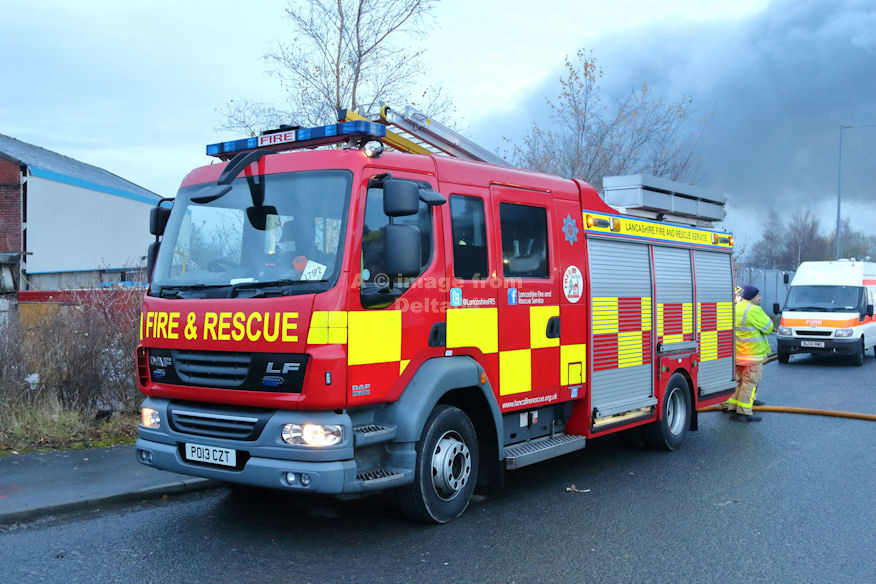 PO13CZT from Blackburn.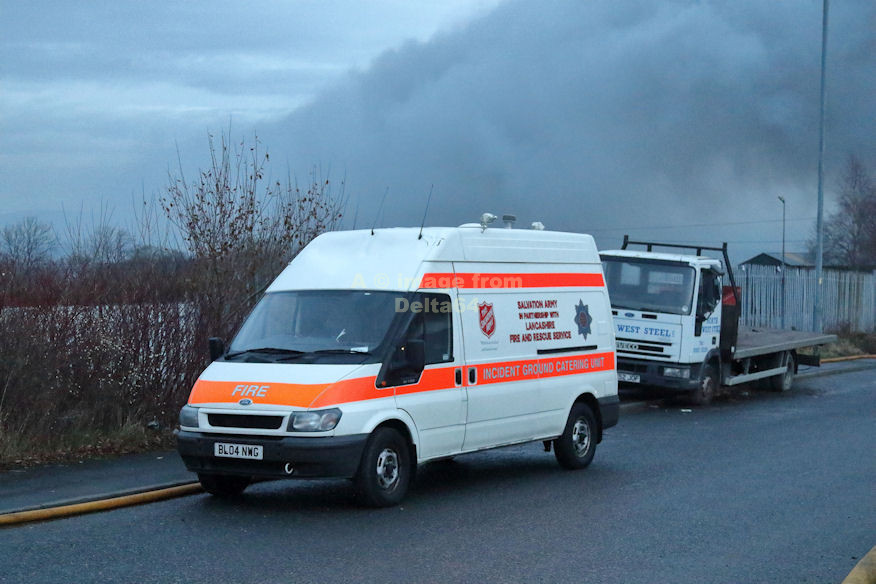 BL04NWG from SHQ.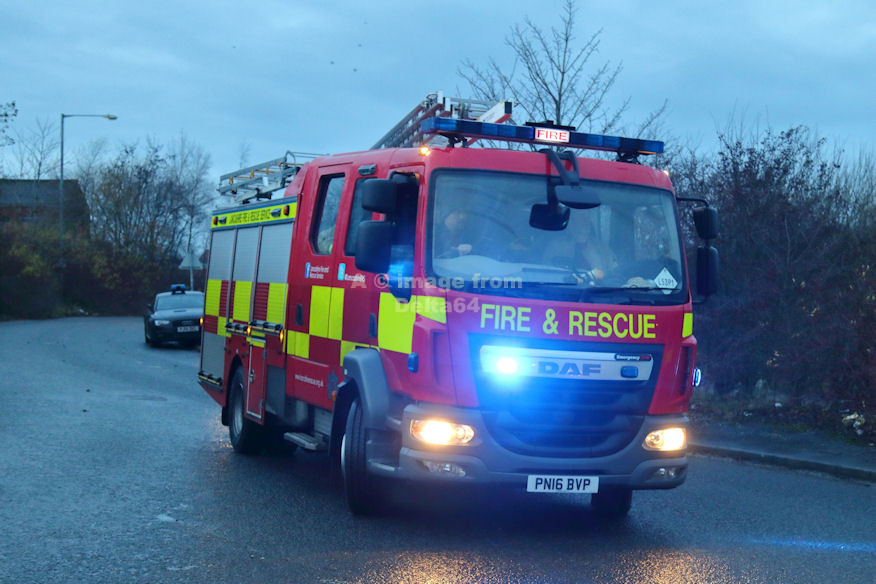 PN16BVP from Bamber Bridge.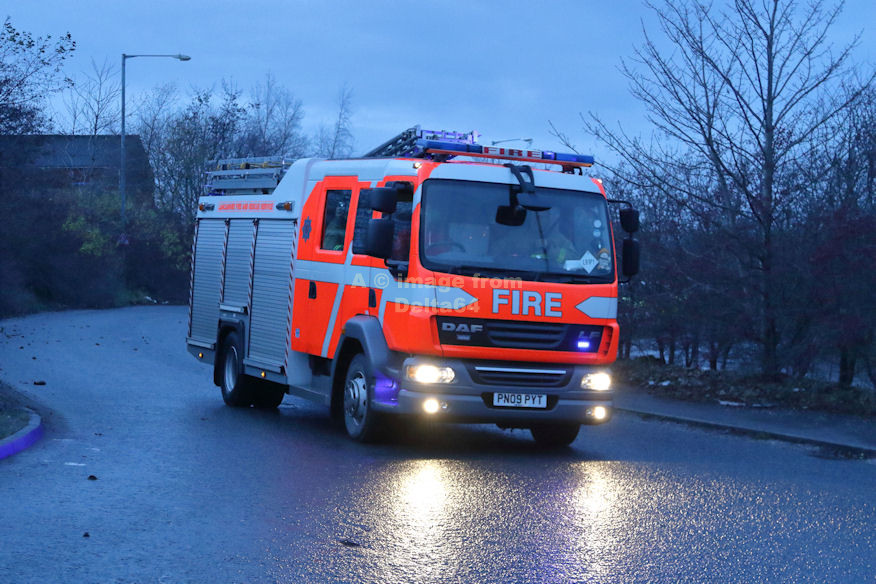 PN09PYT from Clitheroe.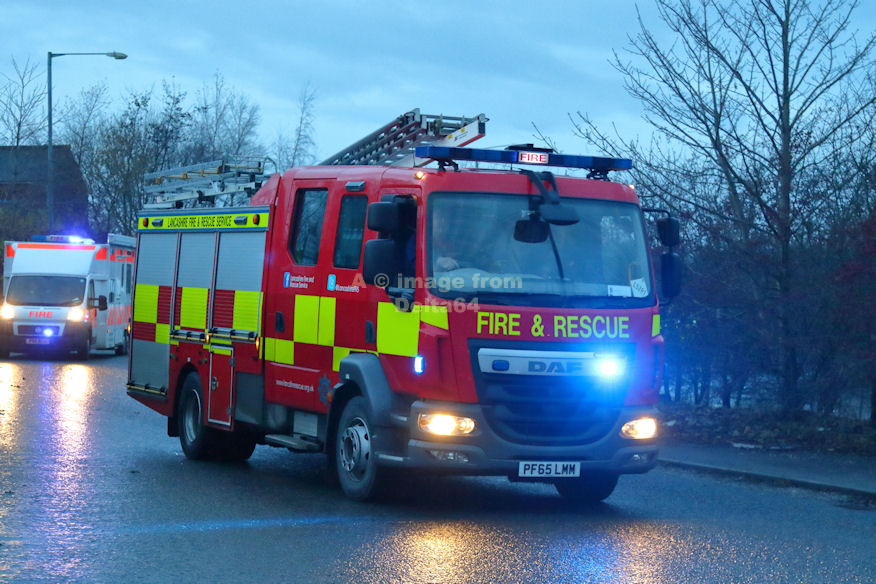 PF65LMM from Fulwood.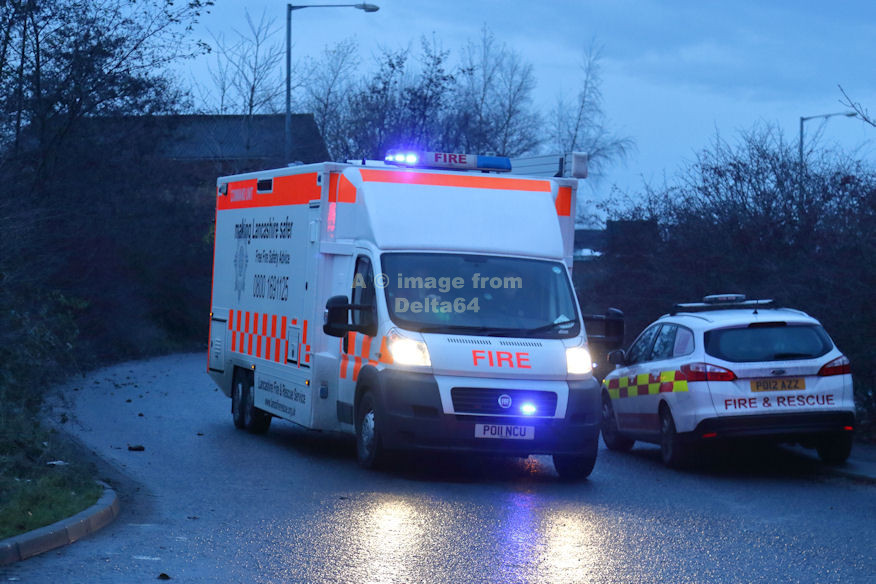 PO11NCU from Fulwood.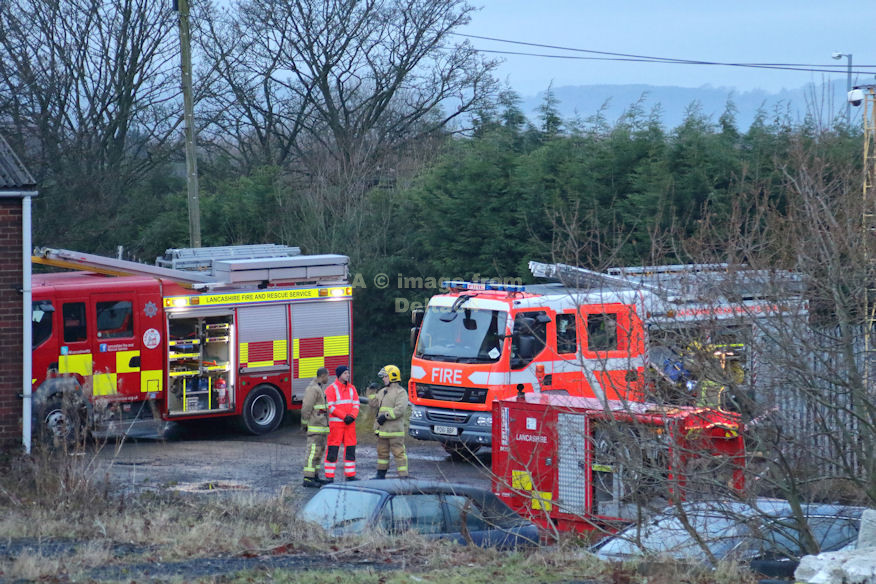 PO61BBF from Great Harwood.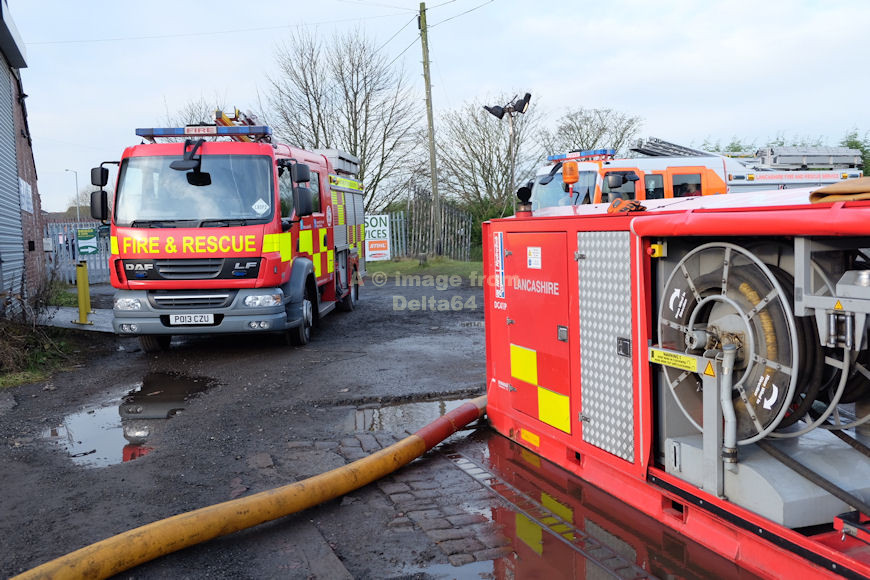 PO13CZU from Burnley
[Copyright picture ~ M. Nuttall and reproduced with permission.]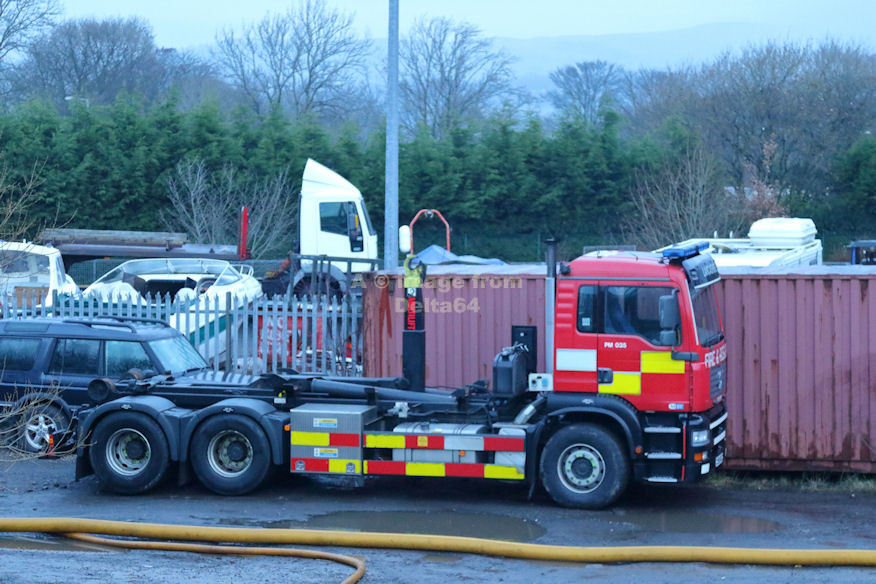 PM035 from Burnley.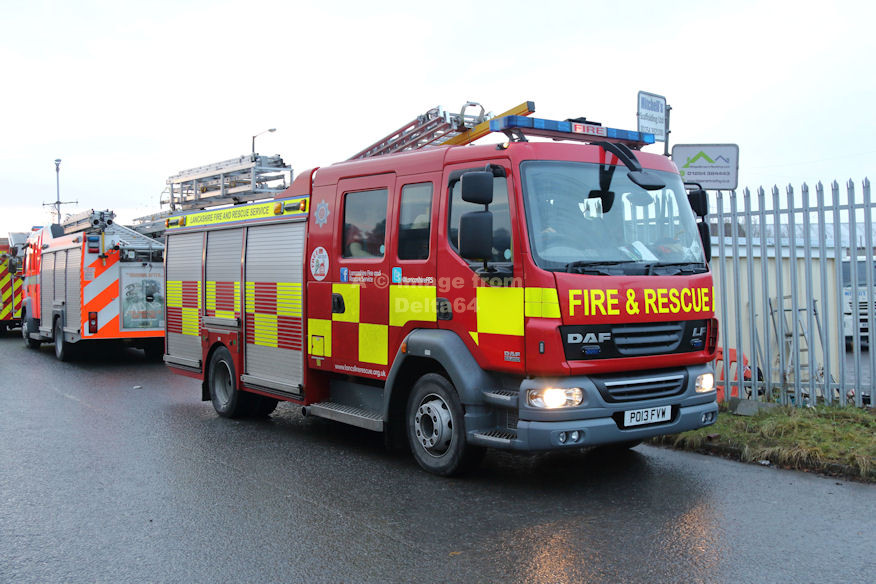 PO13FVW from Leyland.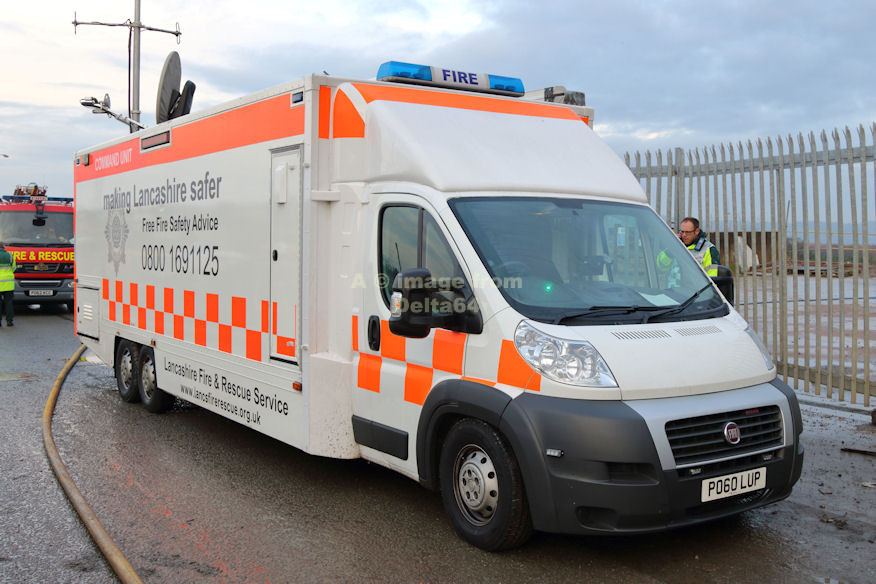 PO60LUP from Blackburn.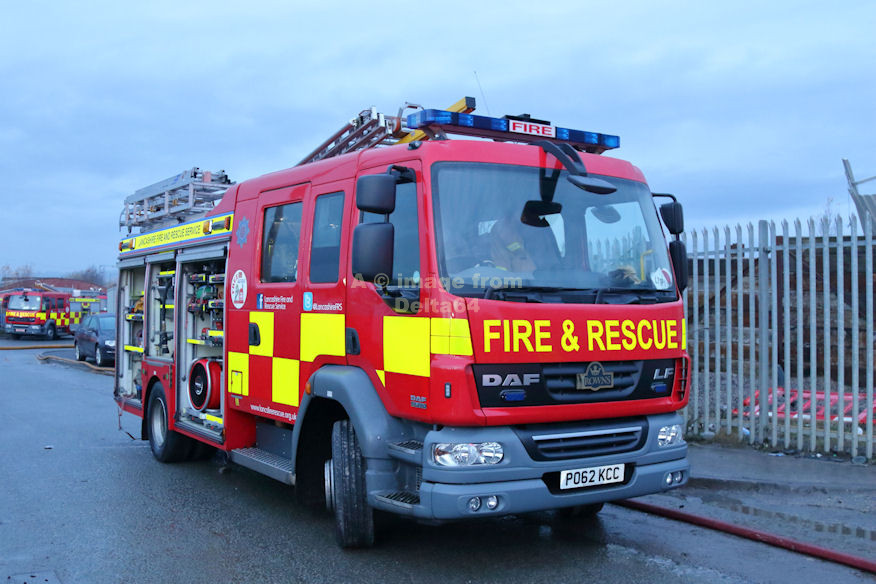 PO62KCC from Blackburn.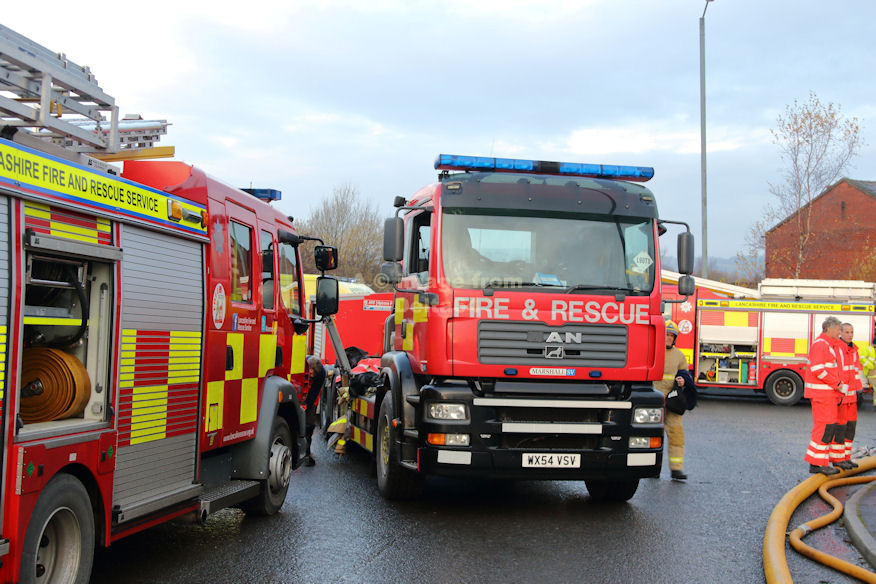 PM164 from Burnley with HVPU and Double Hose Box.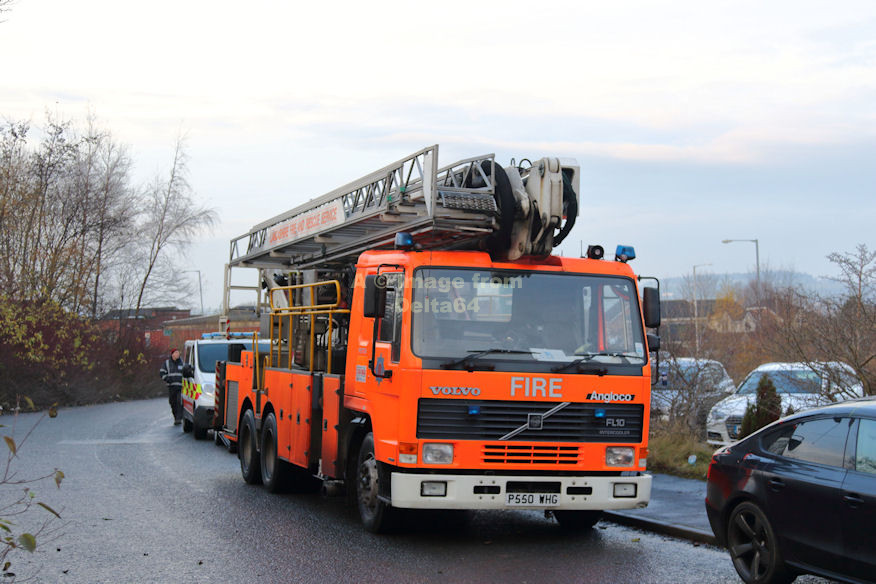 P550WHG from Preston.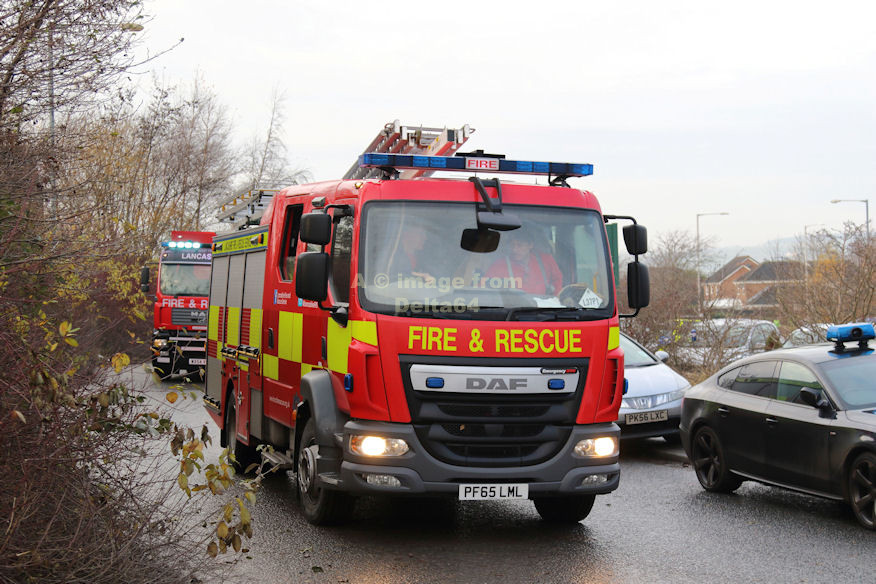 PF65LML from South Shore.
PM168 from South Shore with EPU.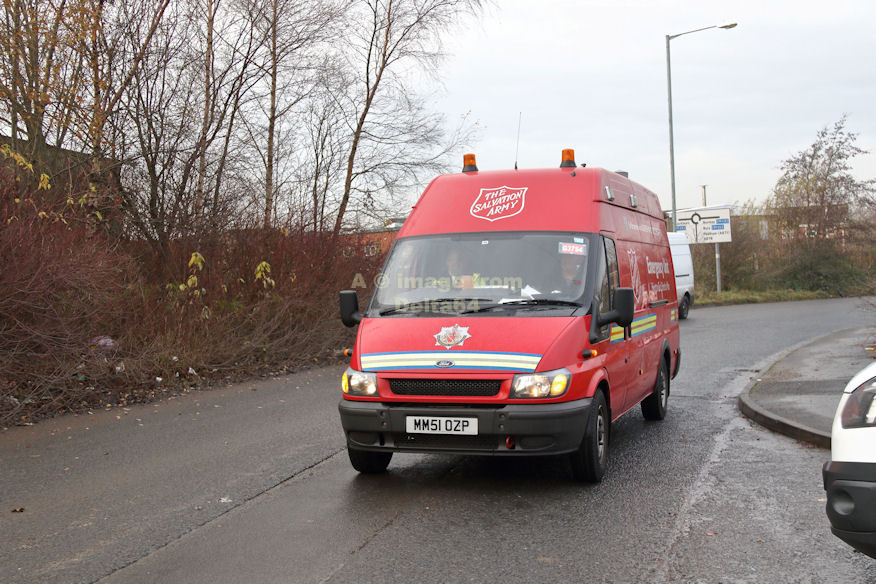 MM51OZP from Whitefield, GMC.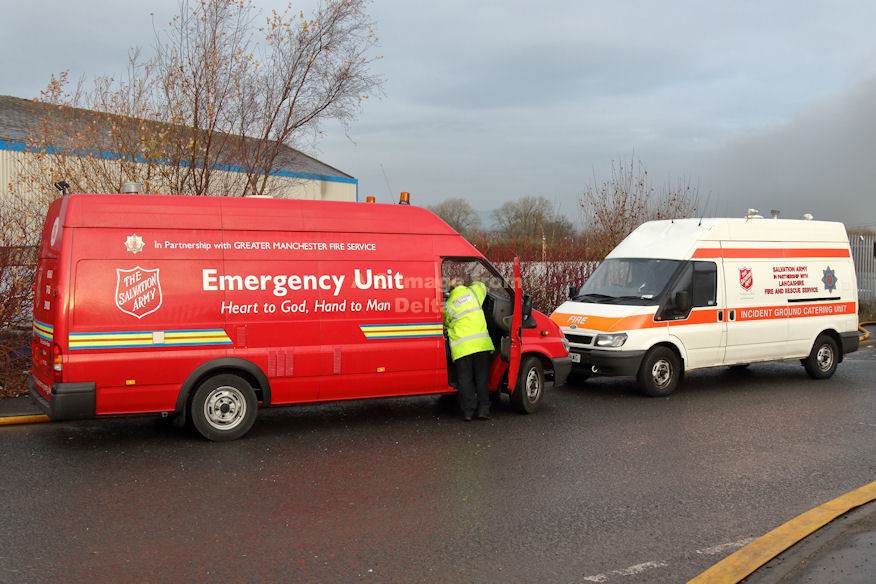 SACU 'C' with SACU 'L'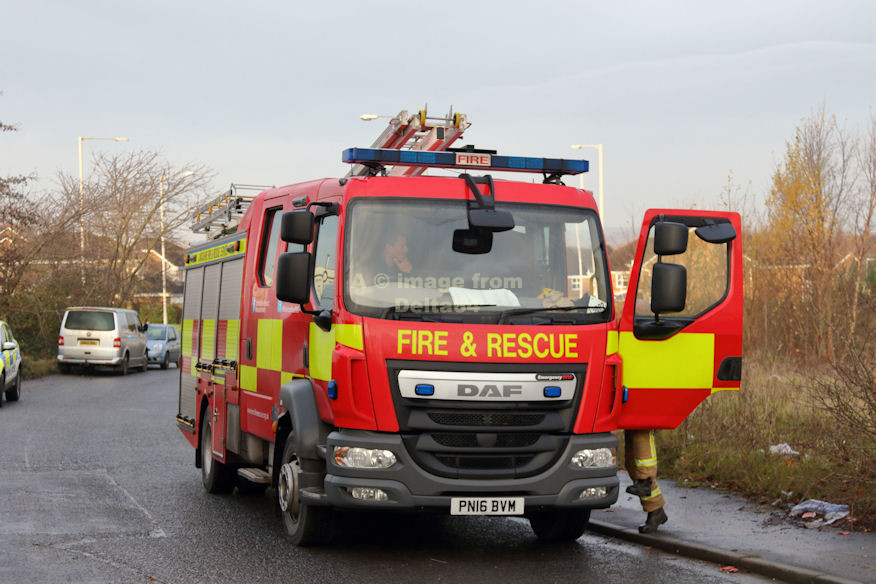 PN16BVM from Preston.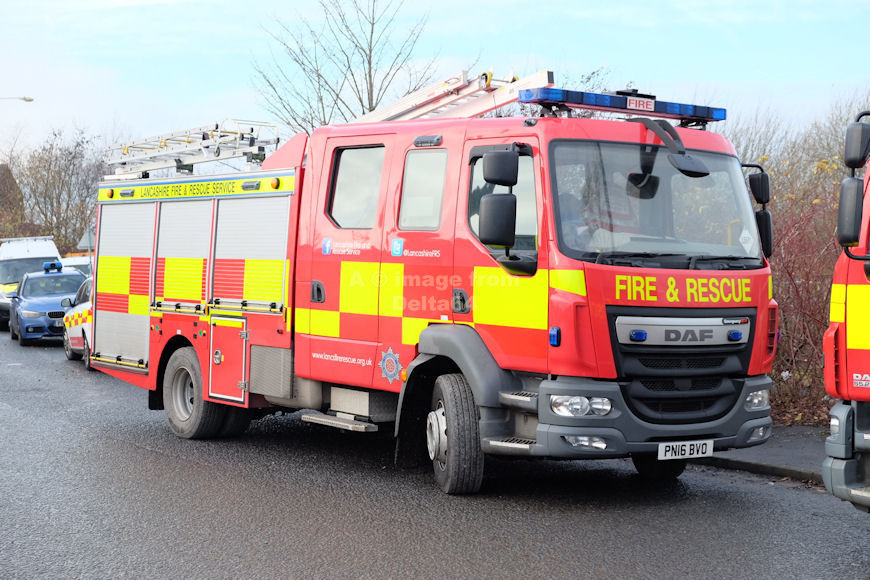 PN16BVO from Skelmersdale.
[Copyright picture ~ M. Nuttall and reproduced with permission.]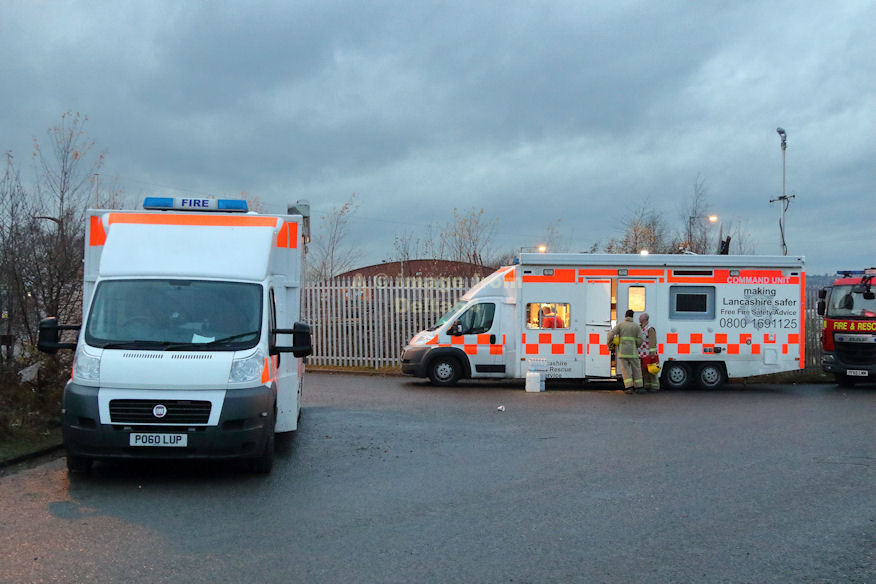 PO60LUP with PO11NCU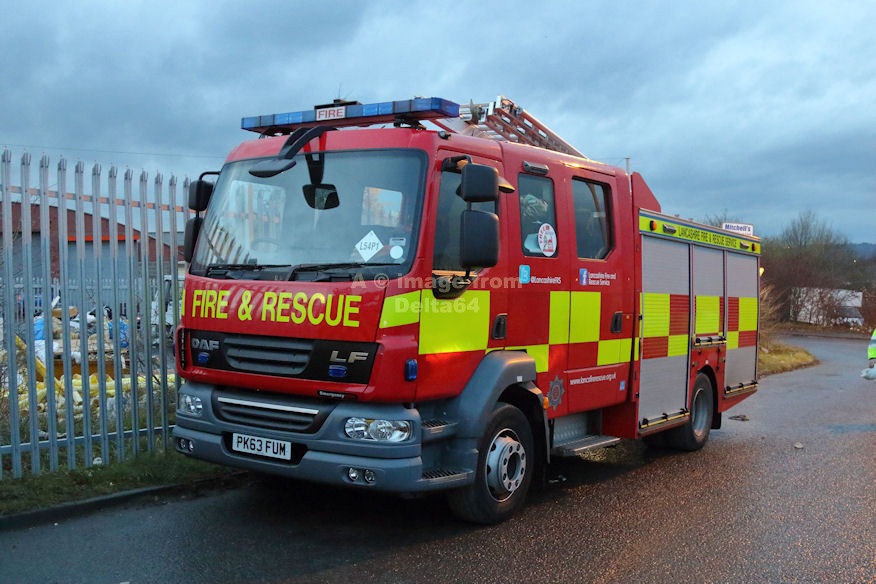 PK63FUM from Chorley.