SUNDAY 1 JULY 2018
Despite valiant efforts by all the fire-fighters, it became clear that even more help would be needed from across the country, and the Enhanced Logistics Support vehicle from Penrith was brought into Lancashire as the main Contact Point for those appliances.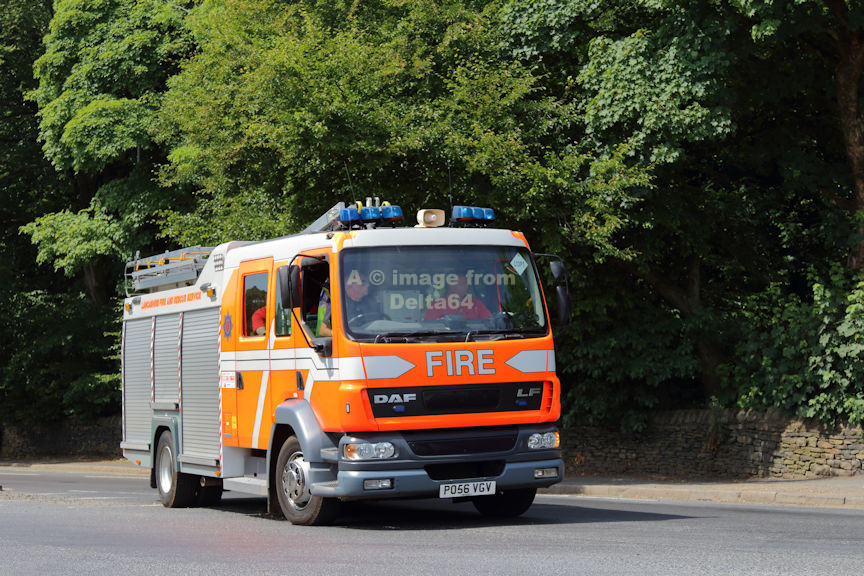 PO56VGV from Bolton-le-Sands was seen in Horwich.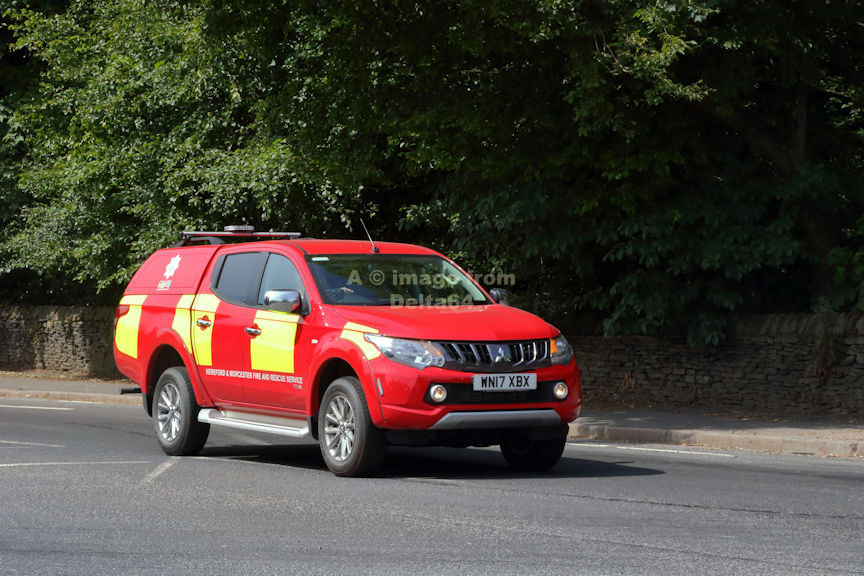 WN17XBX from Hereford & Worcester FRS was seen in Horwich.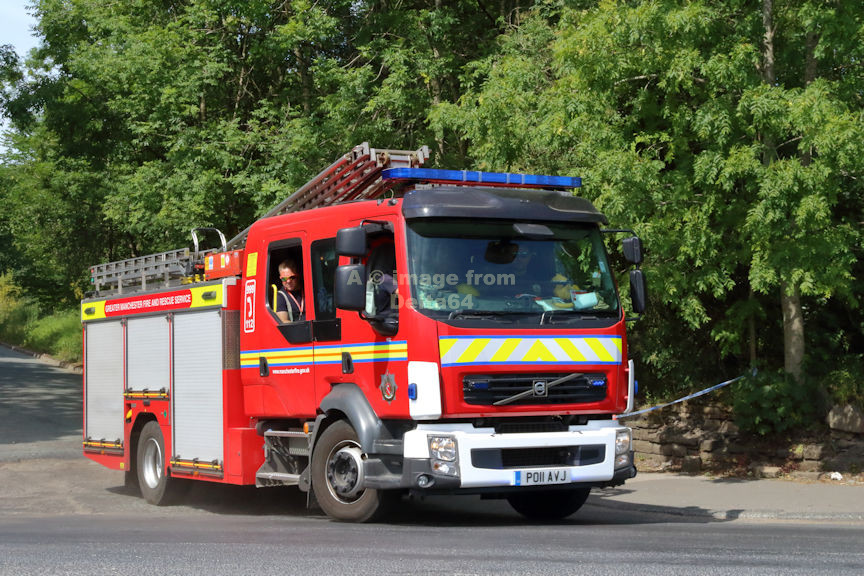 PO11AVJ from Cheadle was seen coming down from the Winter Hill Command Point.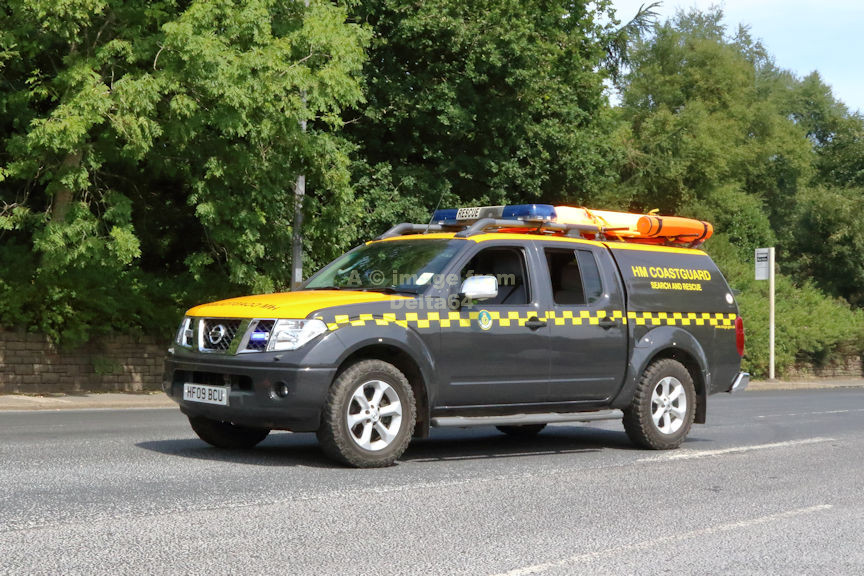 Also assisting was HM Coastguard with HF09BCU on Chorley Old Road, Horwich.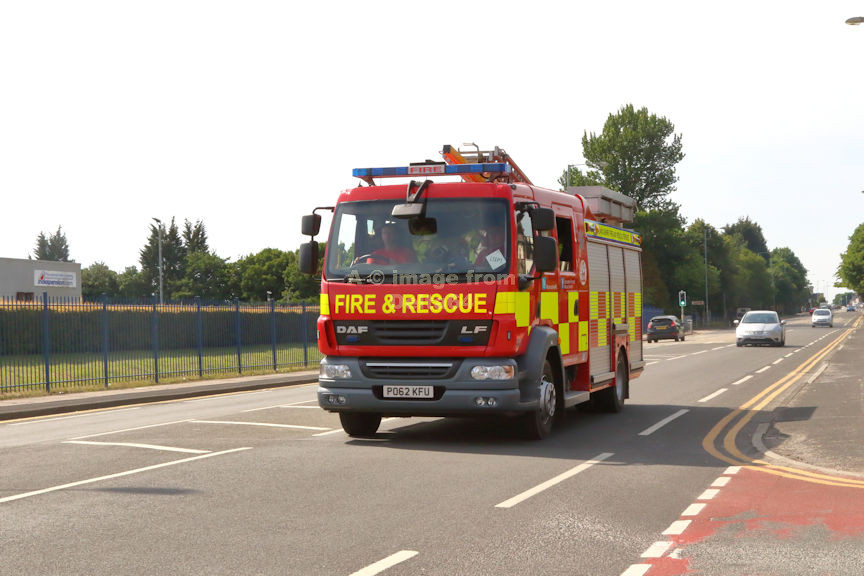 PO62KFU was seen on Chorley New Road, Horwich heading for the M61.
By Sunday evening, I was able to photograph more out of region appliances.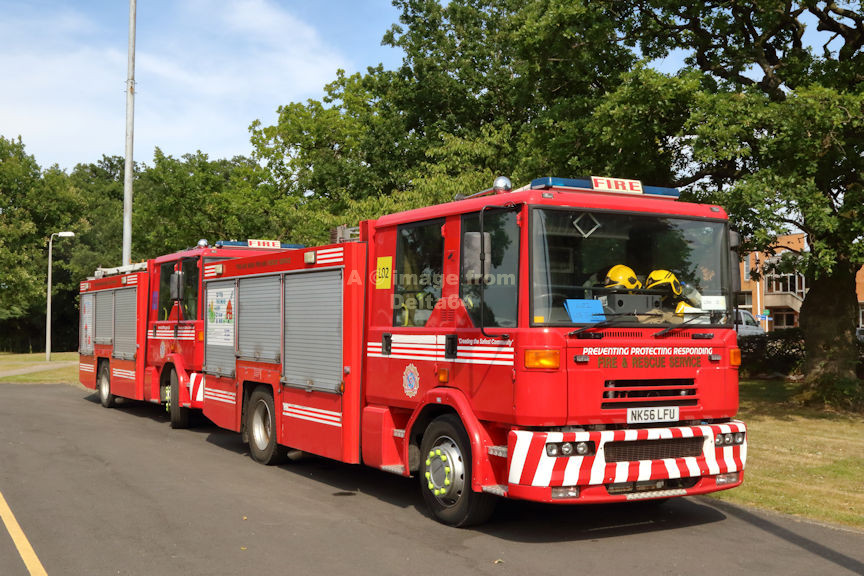 NK56LFU from Tyne & Wear.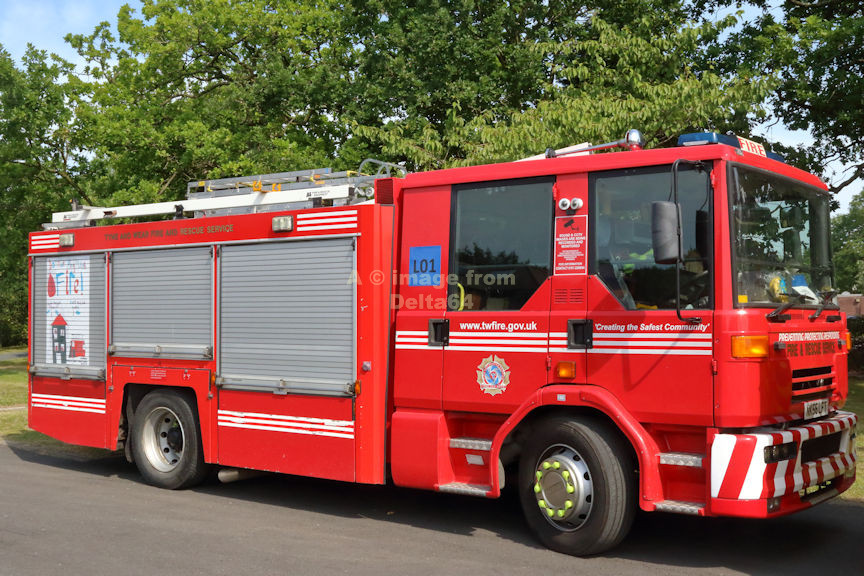 NK56LFT from Tyne & Wear.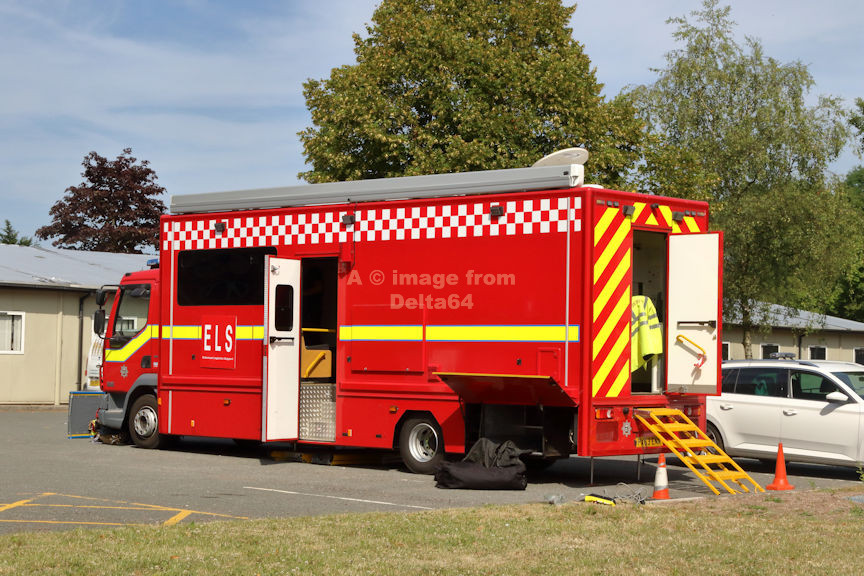 Enhanced Logisitics Support vehicle PX63ENN from Penrith.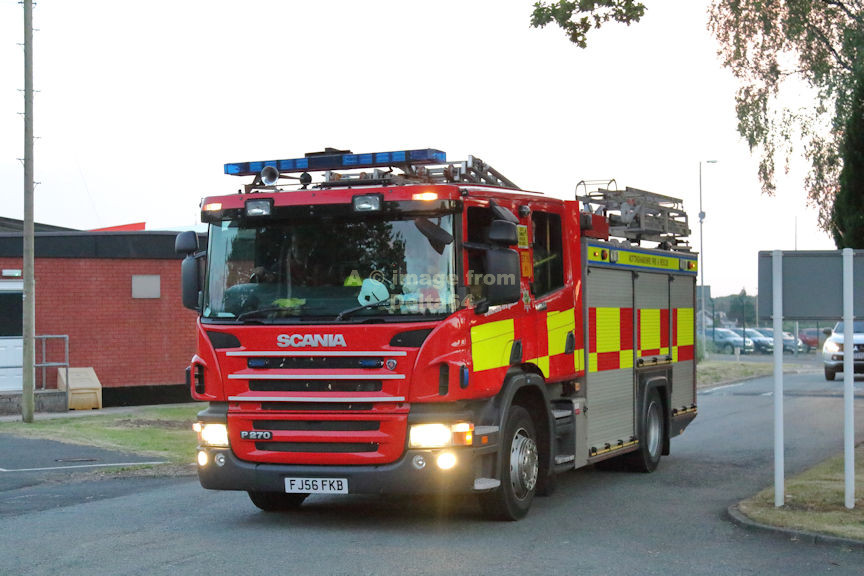 FJ56FKB from Collingham, Nottinghamshire FRS.