WEST WATER INCIDENT UNIT
25 FEBRUARY 2008
I am extremely grateful to the crews from Eccles, for their very kind invitation to join them at a Training Session with the crews from Stretford, in Salford Quays. The pictures below also include all the appliances that were in attendance.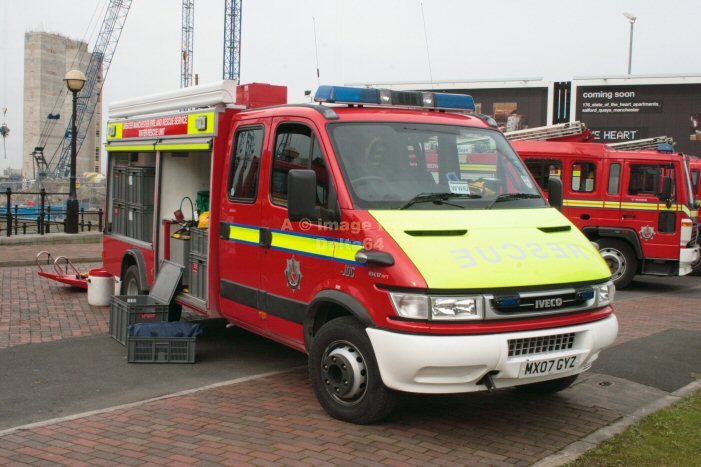 Iveco Water Rescue Unit MX07GYZ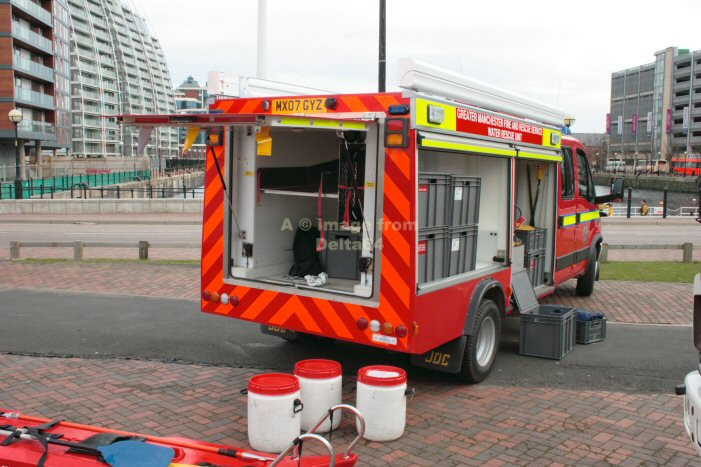 Both the Hansa Board and the Boat fit easily into the rear locker. [See below]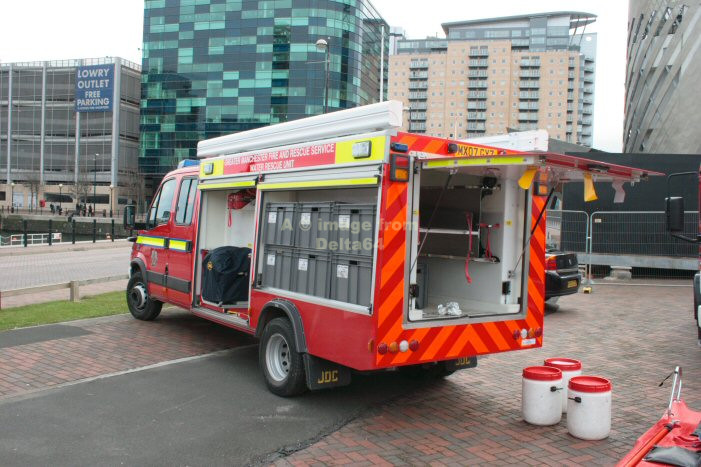 The rear lockers on each side carry mainly PPE.
The front nearside locker carries a lighting unit in addition to housing the outboard motor.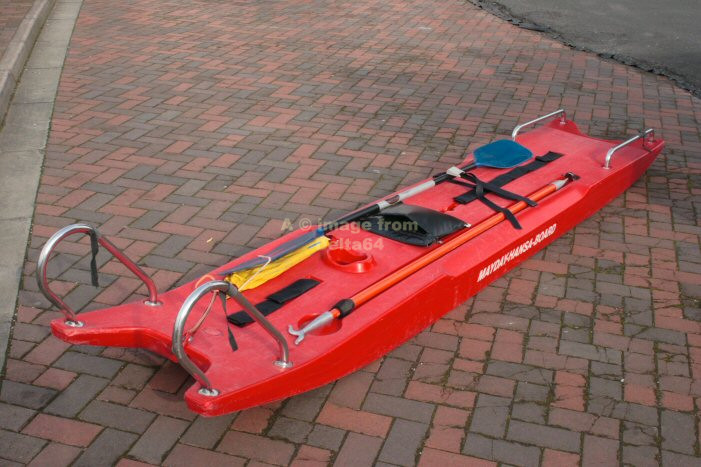 The Hansa Board has become a significant part of the equipment especially for rapid repsonse.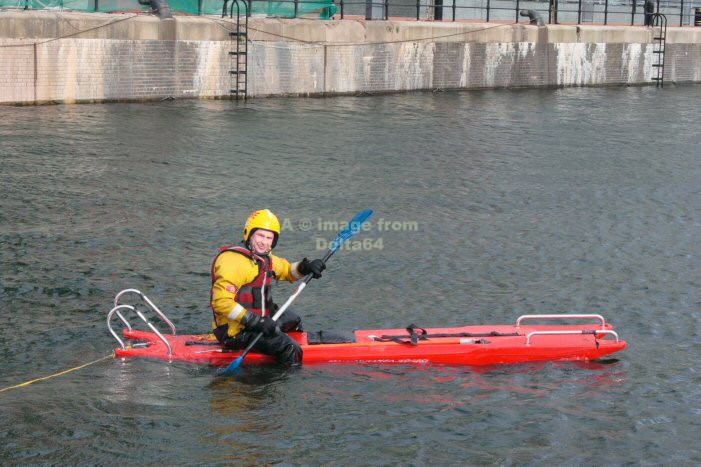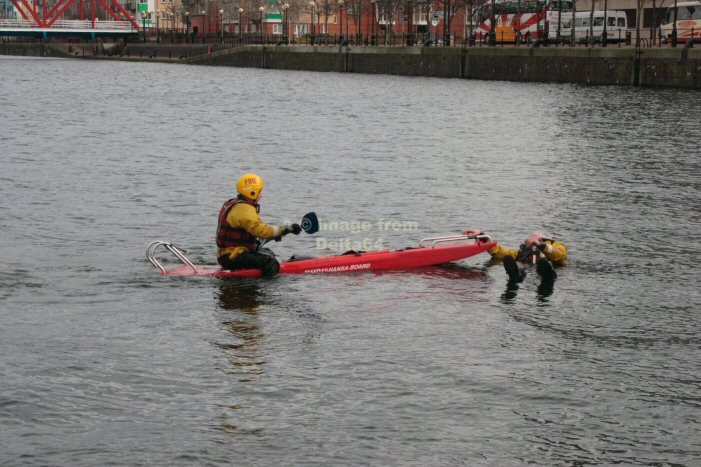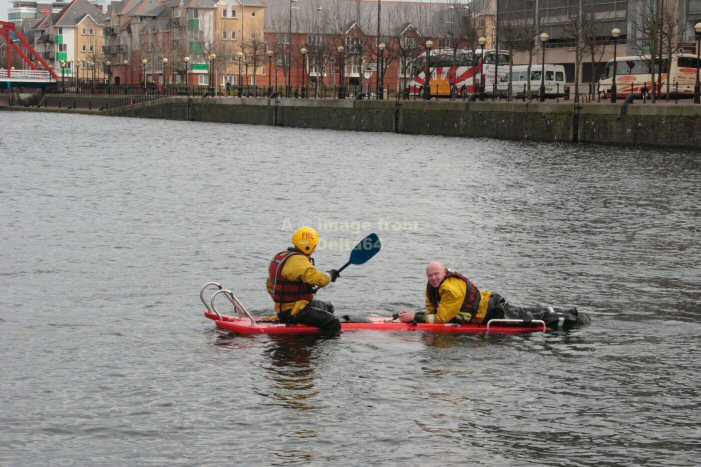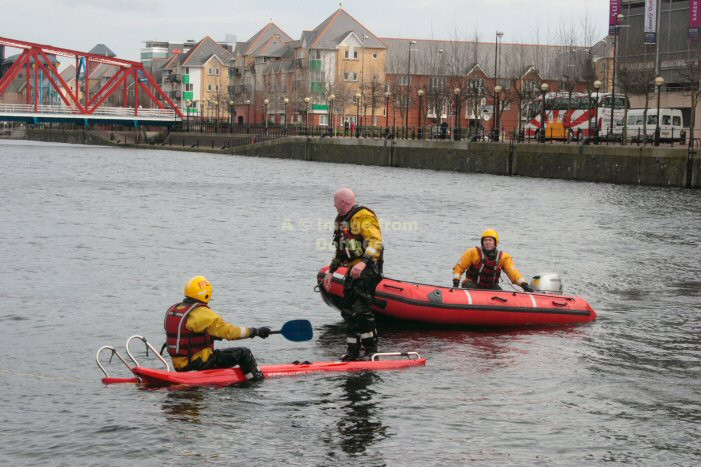 Once on the Hansa Board, the causalty can be picked up by the boat crew.
It takes approximately 3 minutes to inflate and launch the boat.
The boat can very easily be launched by hand, making it much more versatile than previously.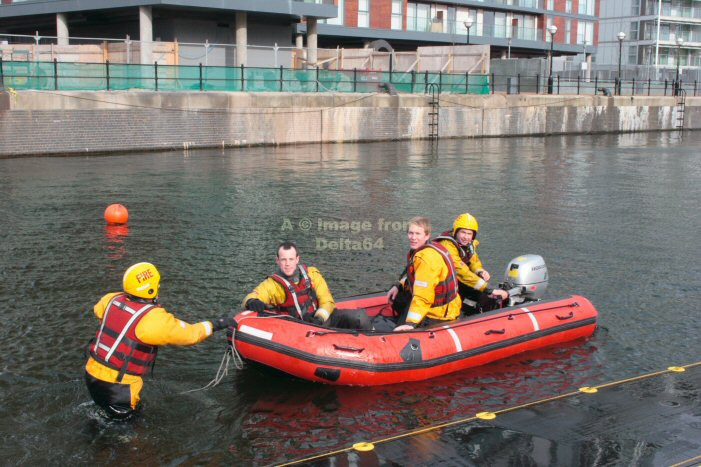 In the foreground is one of the inflatable pathways particularly used in muddy or icy environments.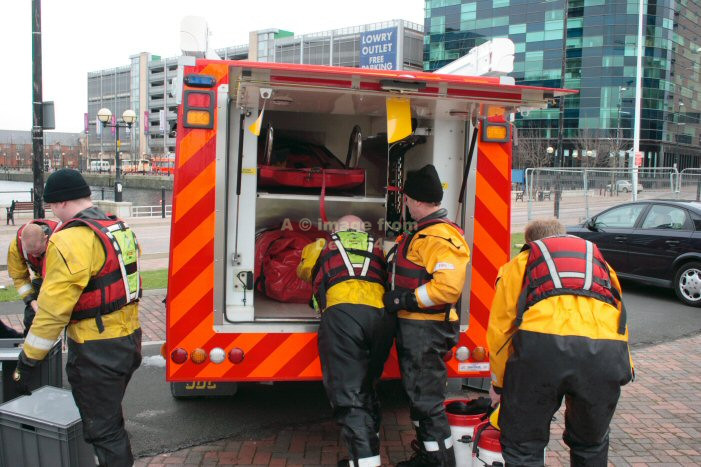 The Hansa Board can be seen at the top, whilst the boat fits neatly below.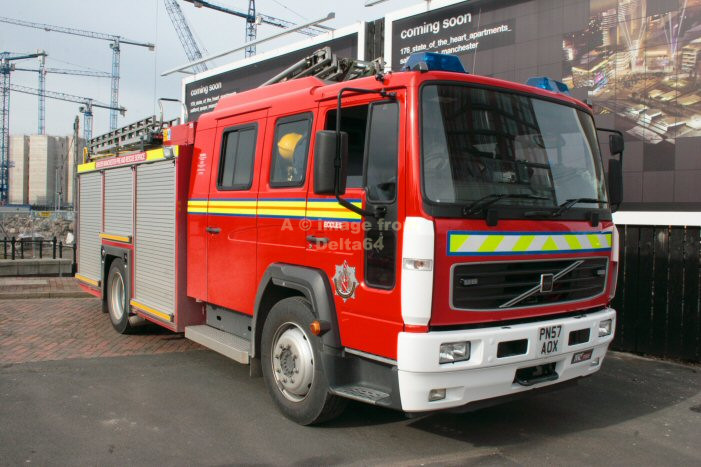 Volvo FLH PN57AOX from Eccles with the new BBC premises being constructed in the background.
Stretford's first pump was at Leigh T.S.C. so former Eccles & Blackley Volvo V478EBA was in use as reserve.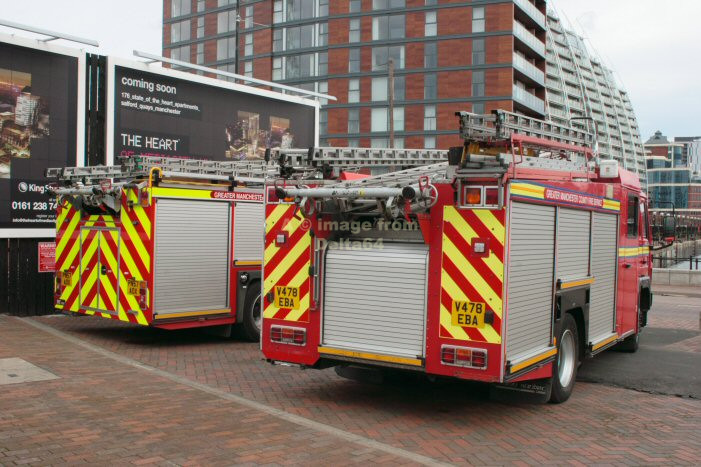 This picture clearly illustrates the different construction at the rear of the vehicles
with TVAC bodywork on the left and Saxon on the right.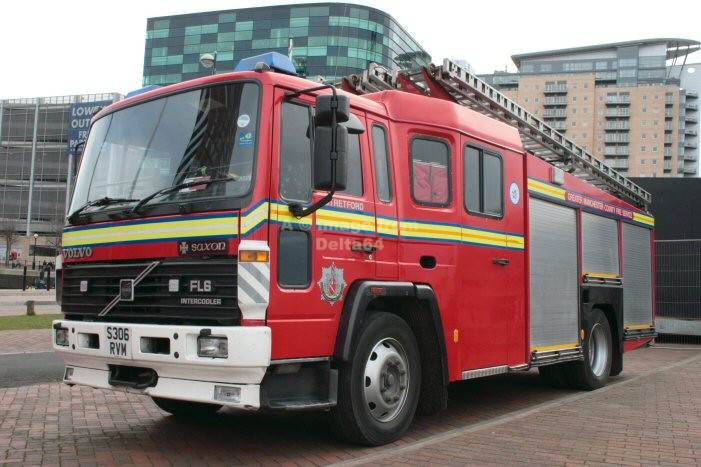 Completing the line up of appliances was Volvo S306RVM from Stretford.