MAKE PUMPS 10
WAREHOUSES
COWLEY ROAD, BLACKPOOL
2 MARCH 2020
This incident involved 2 adjacent warehouses and was attended by appliances from across Lancashire. All the pictures of the incident itself were taken from outside the cordon and with permission of the Officer-in-Charge and appear in chronological order.
As has become the norm, I have included pictures of all the appliances that I saw, many of which have been used on the appropriate station page. However, as those pictures are updated in the future, these pictures will remain. Please note: Several other appliances attended that I was not able to photograph, so the list is not definitive.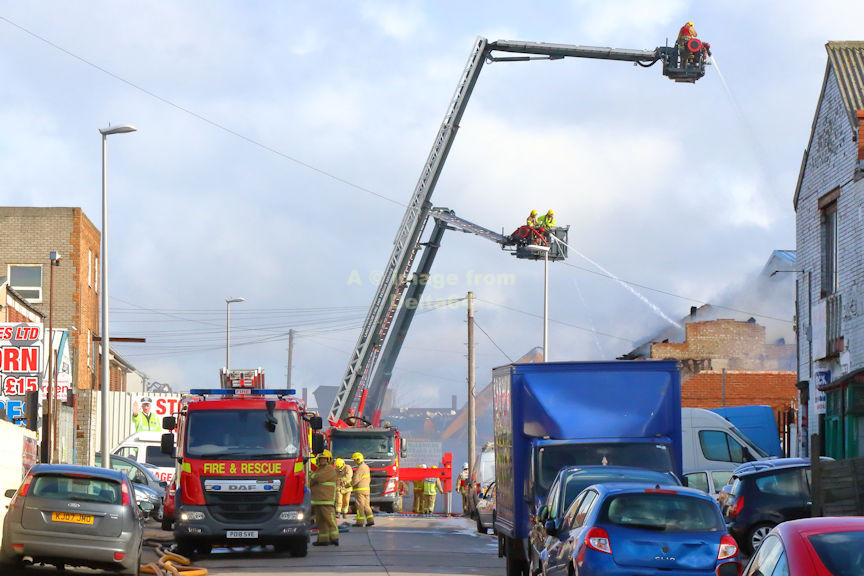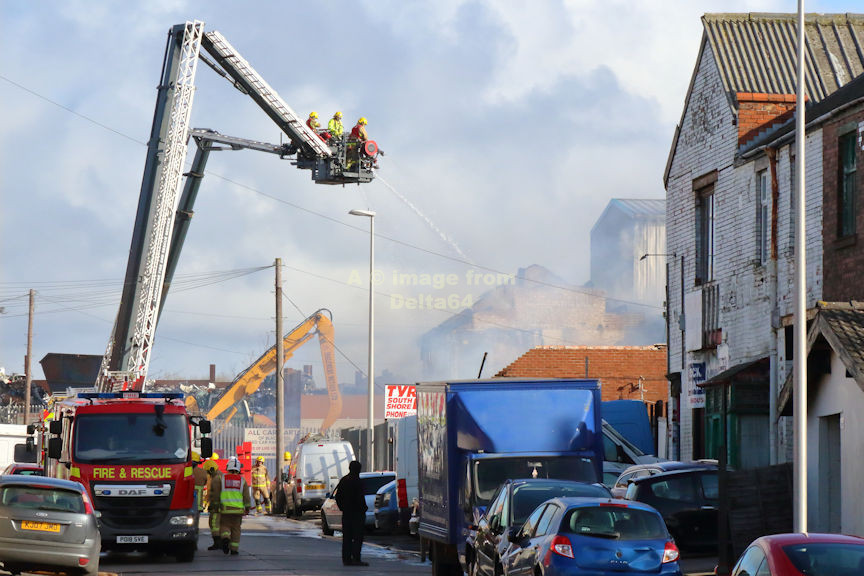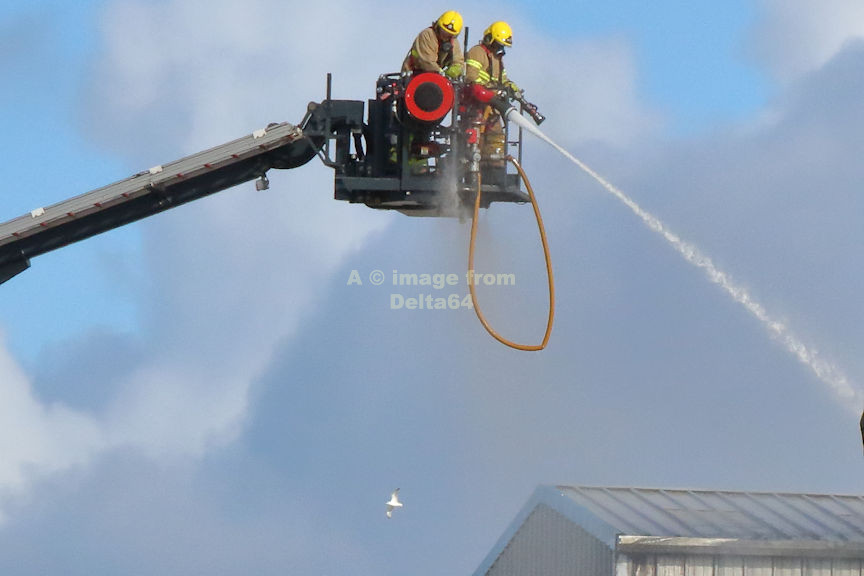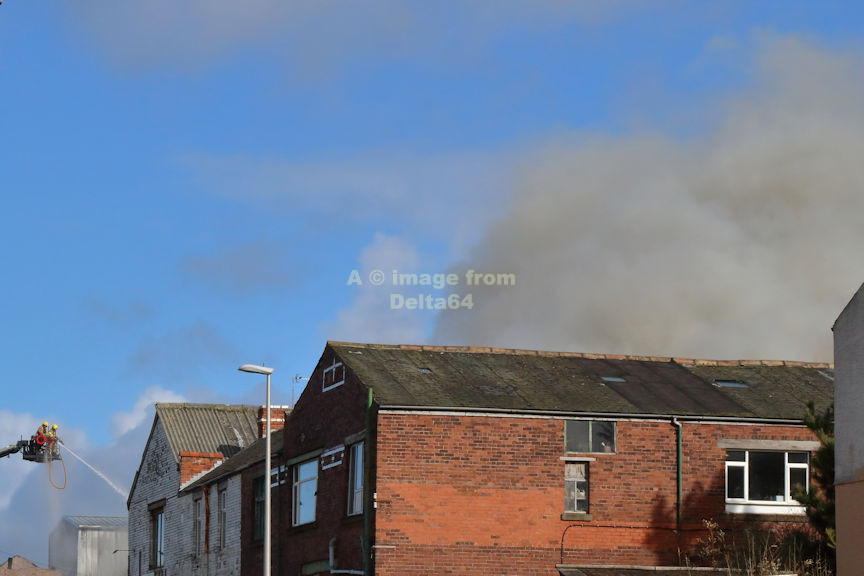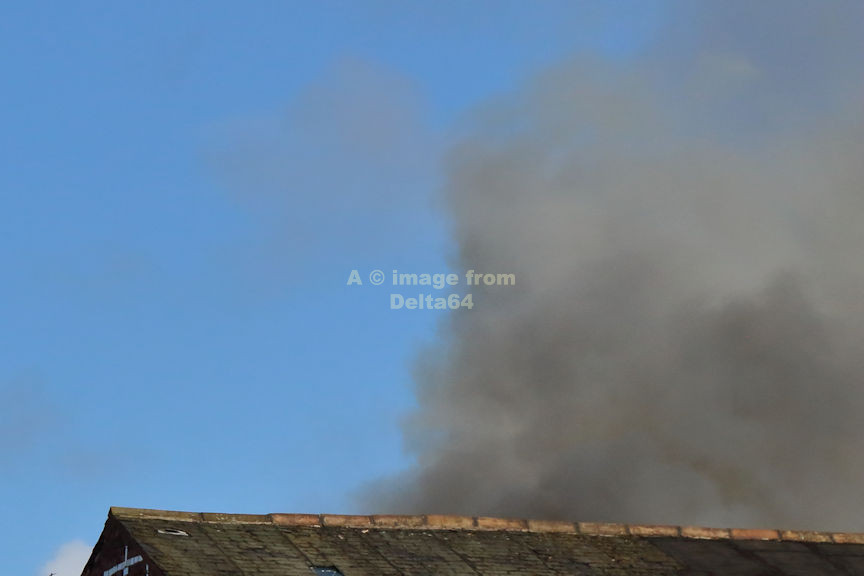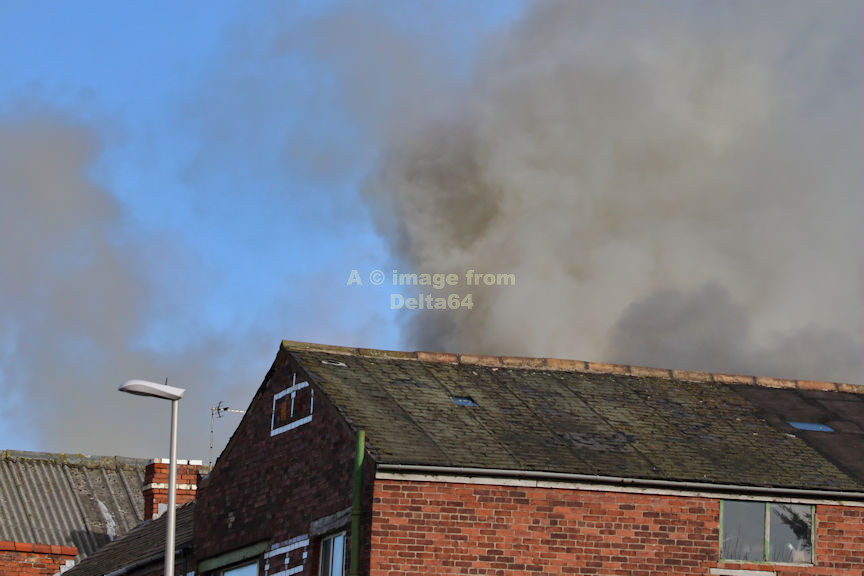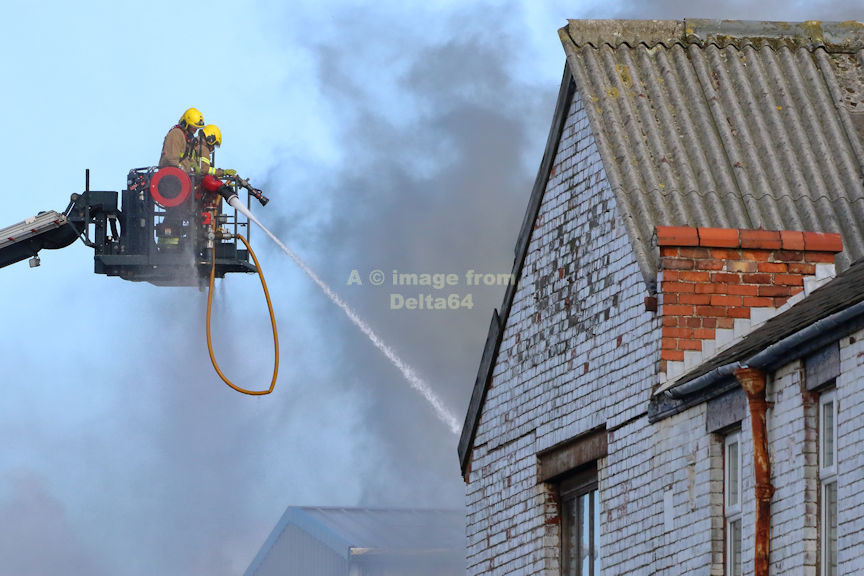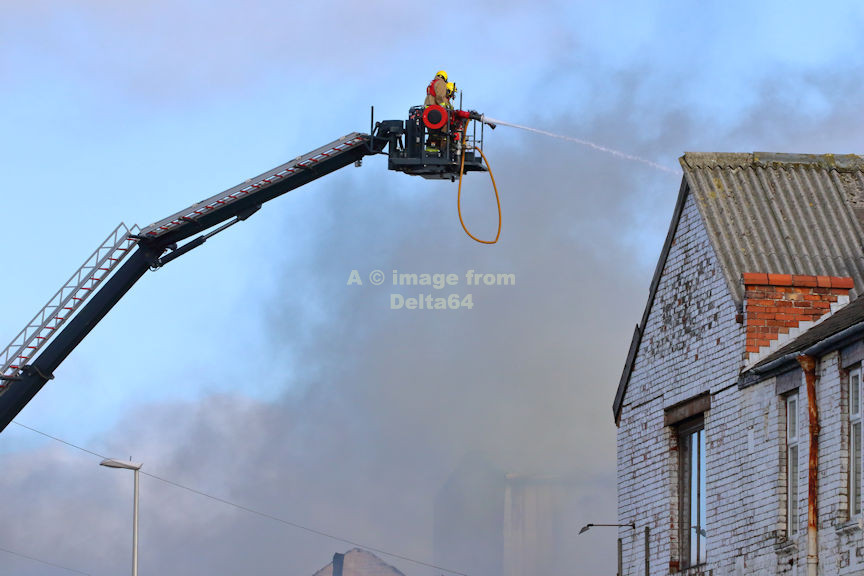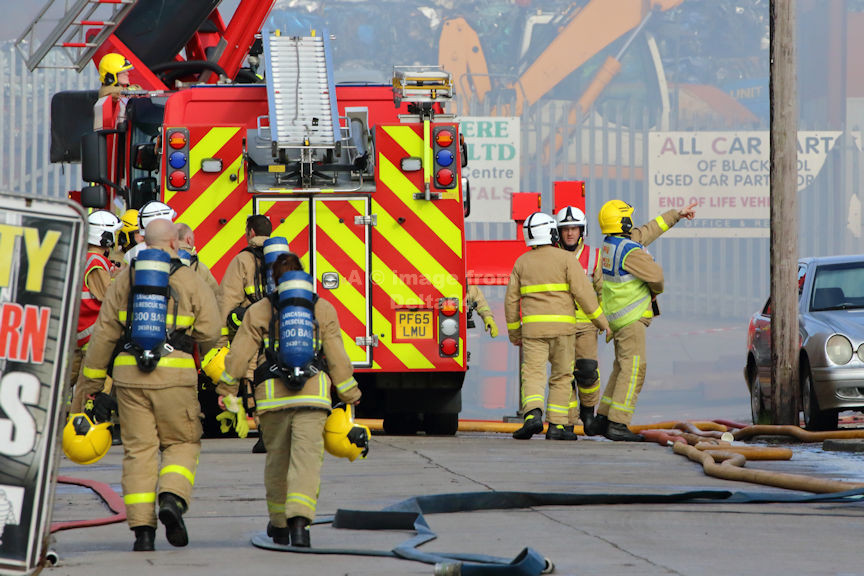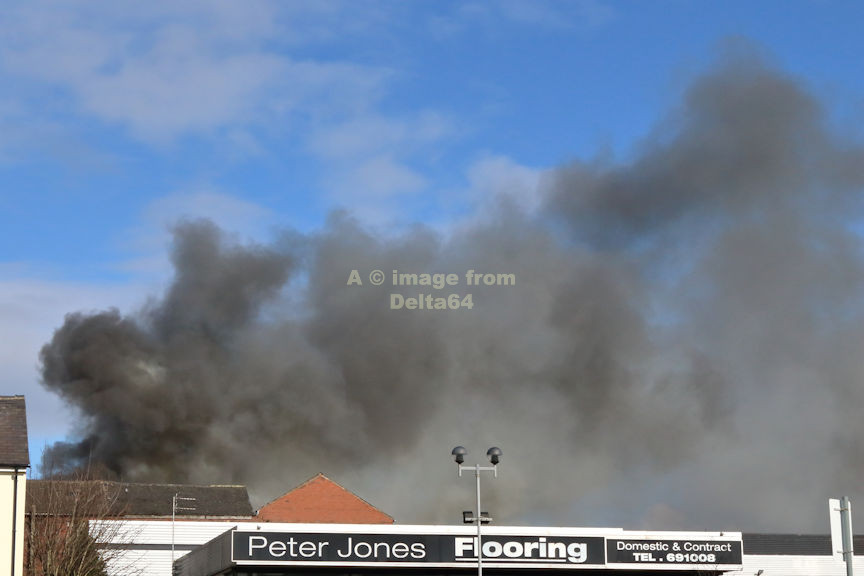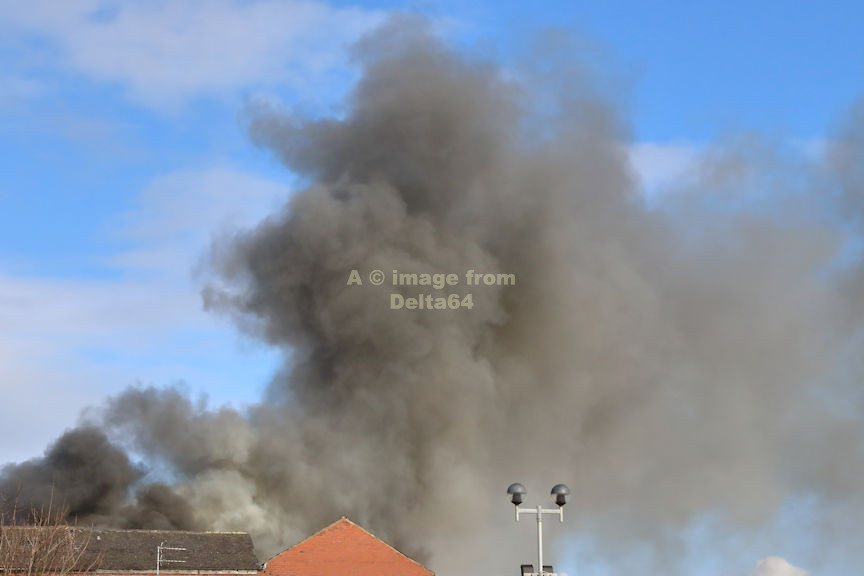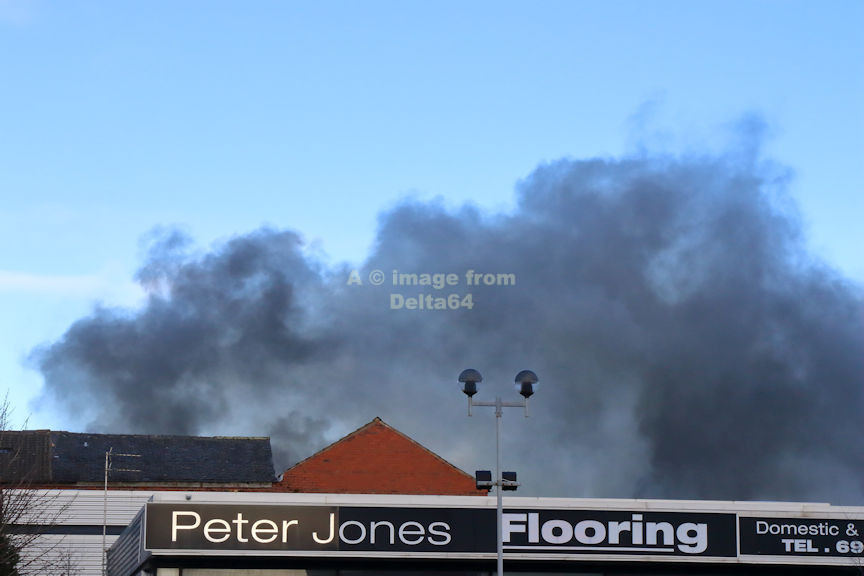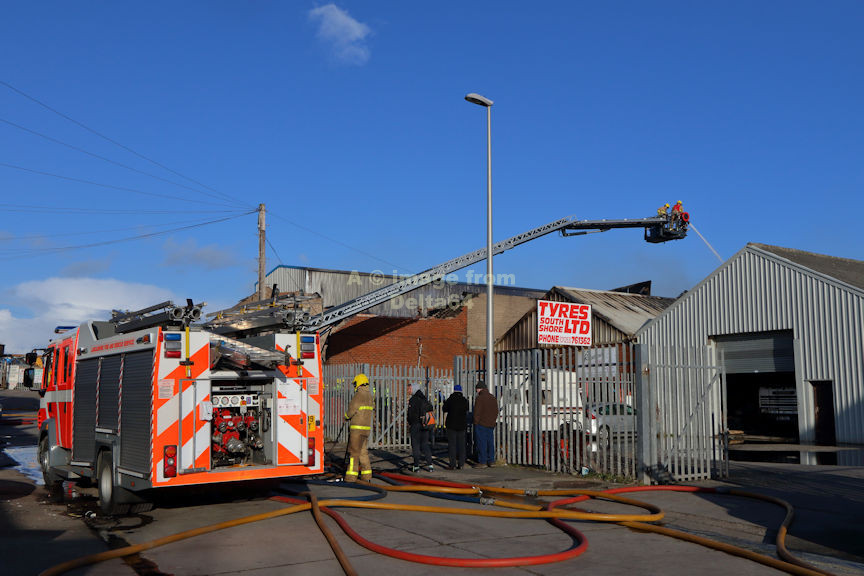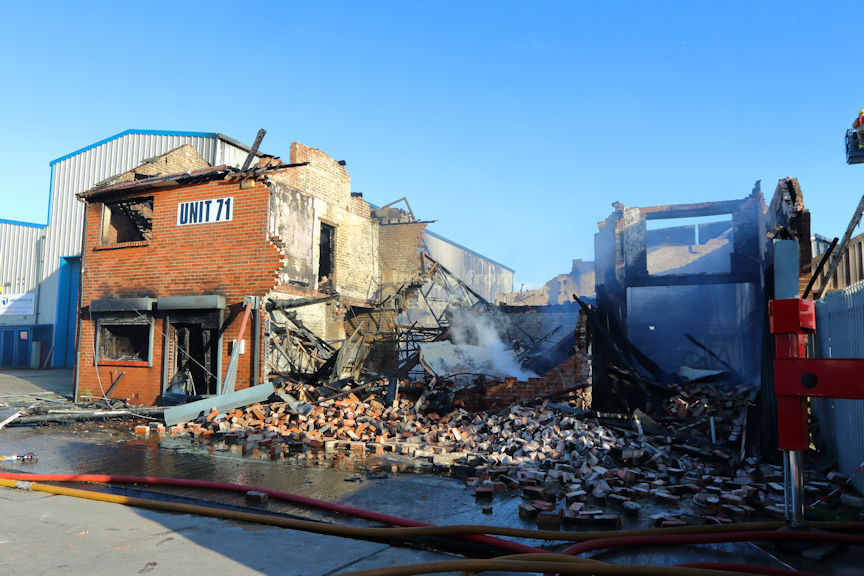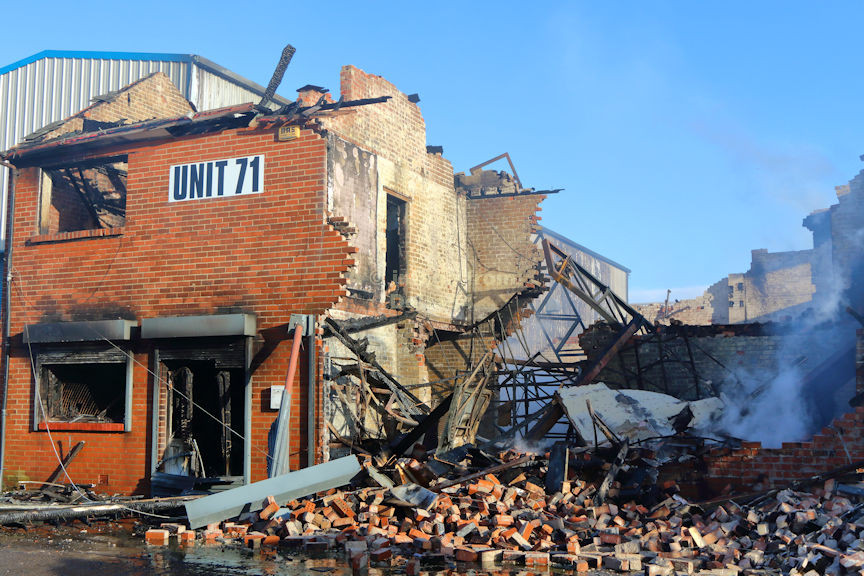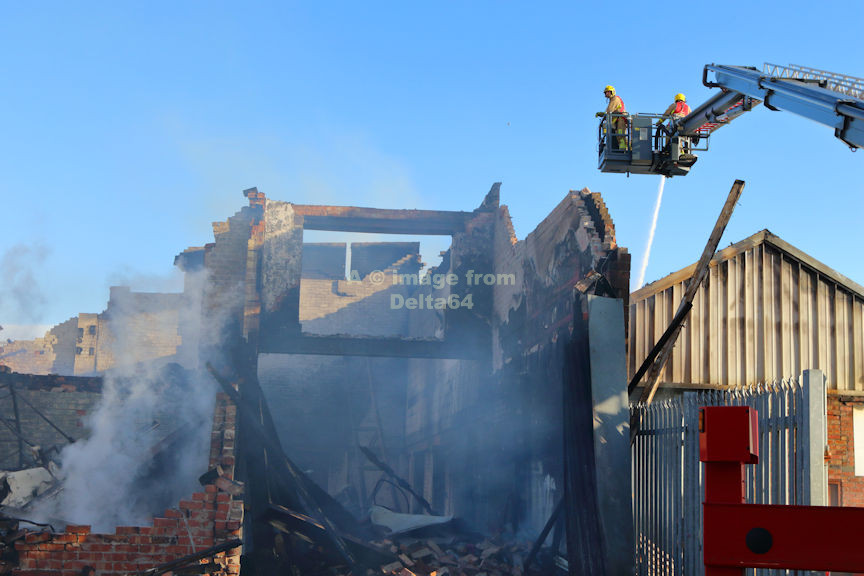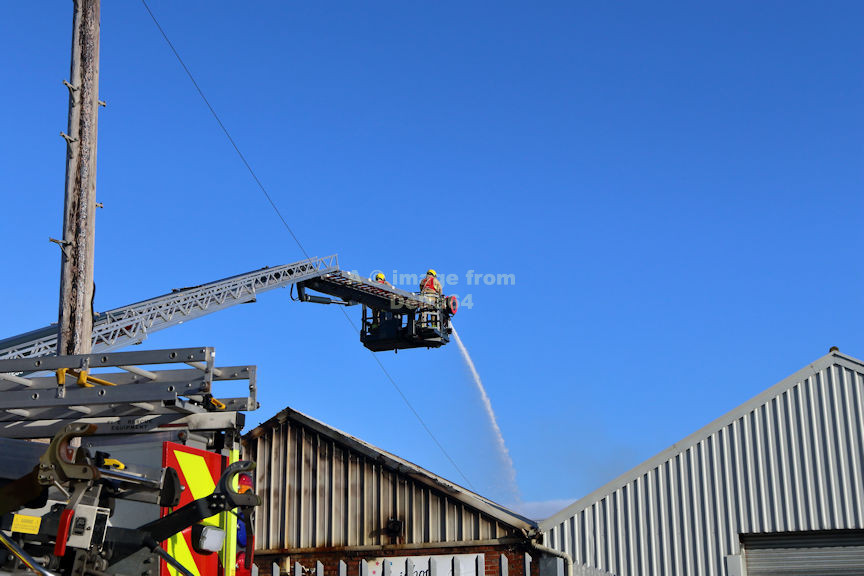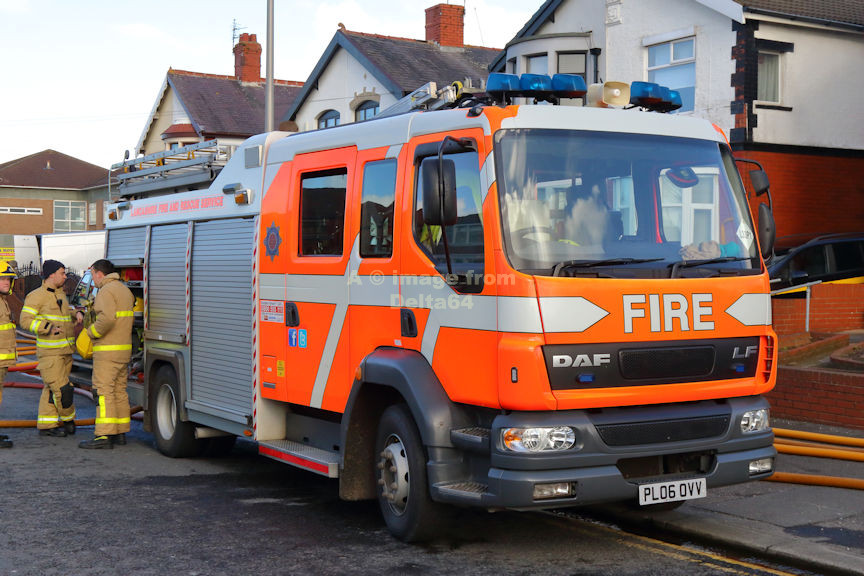 PL06OVV from Preesall.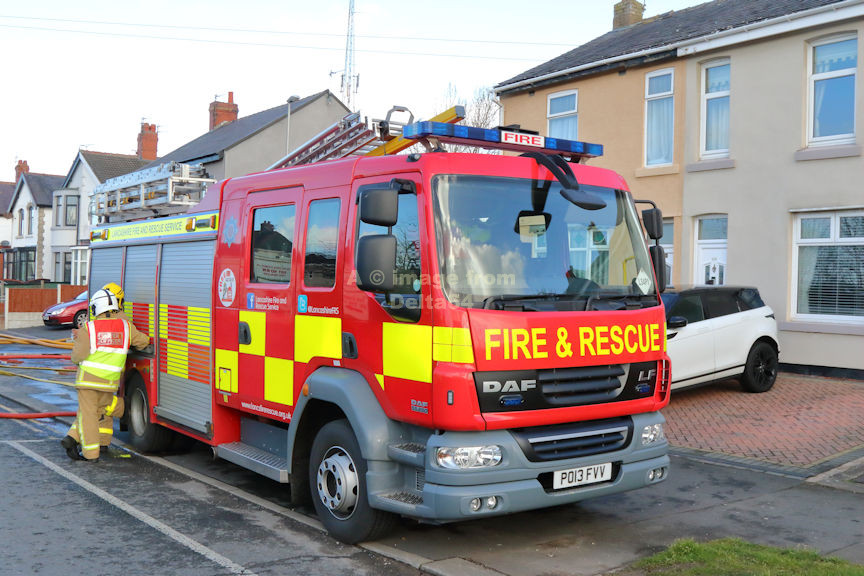 PO13FVV from Wesham.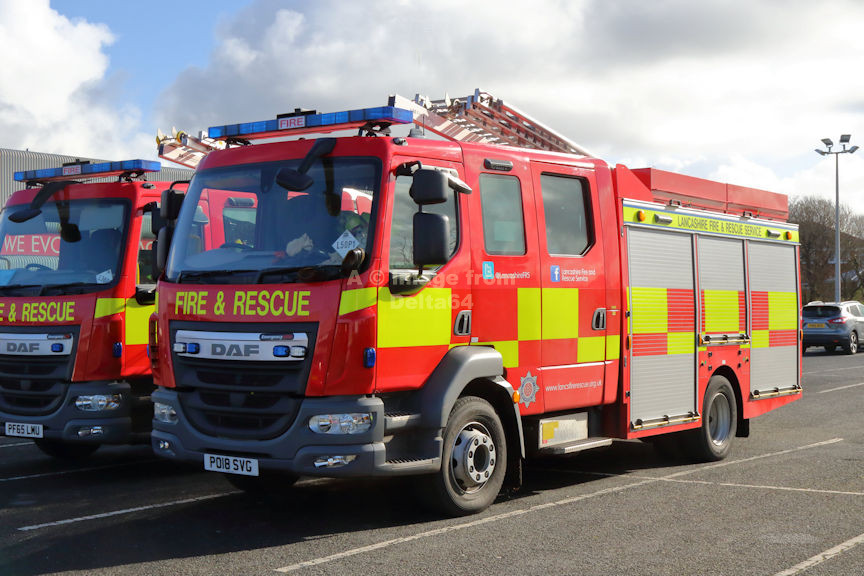 PO18SVG from Preston.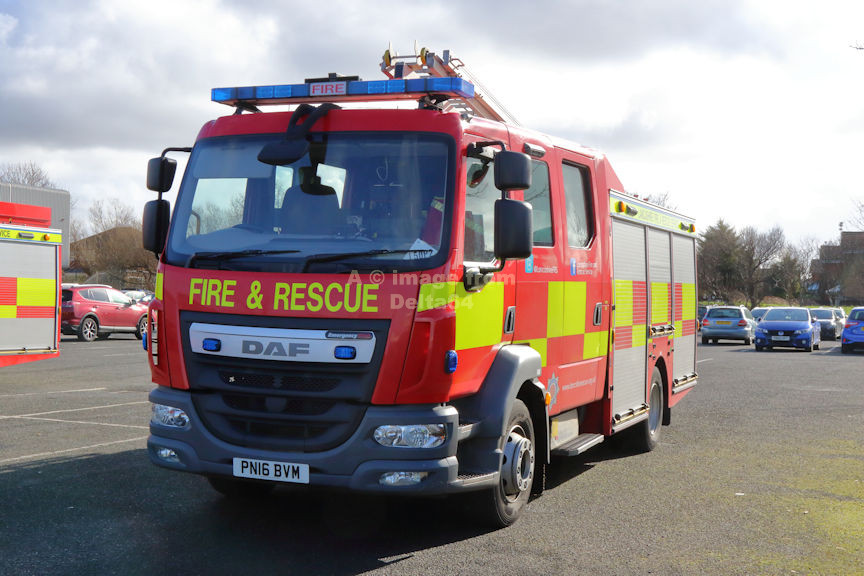 PN16BVM from Preston.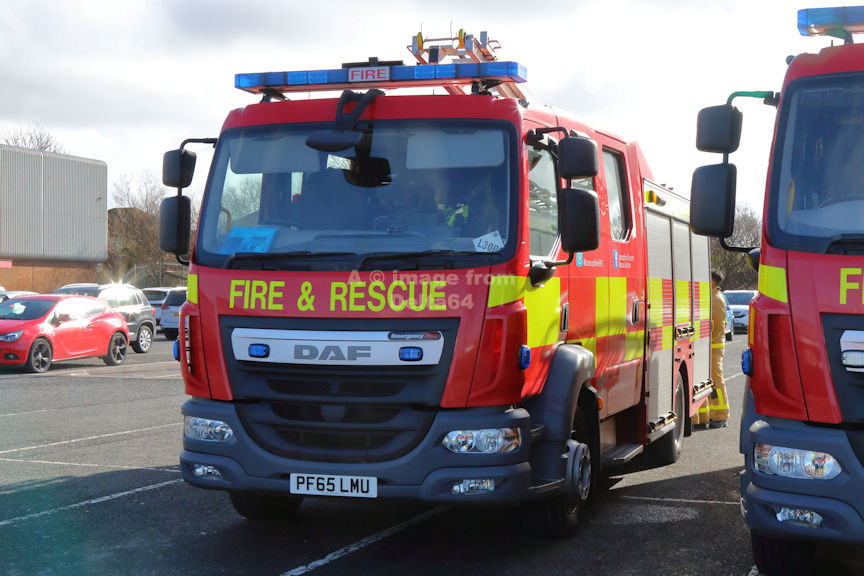 PF65LMU from Blackpool.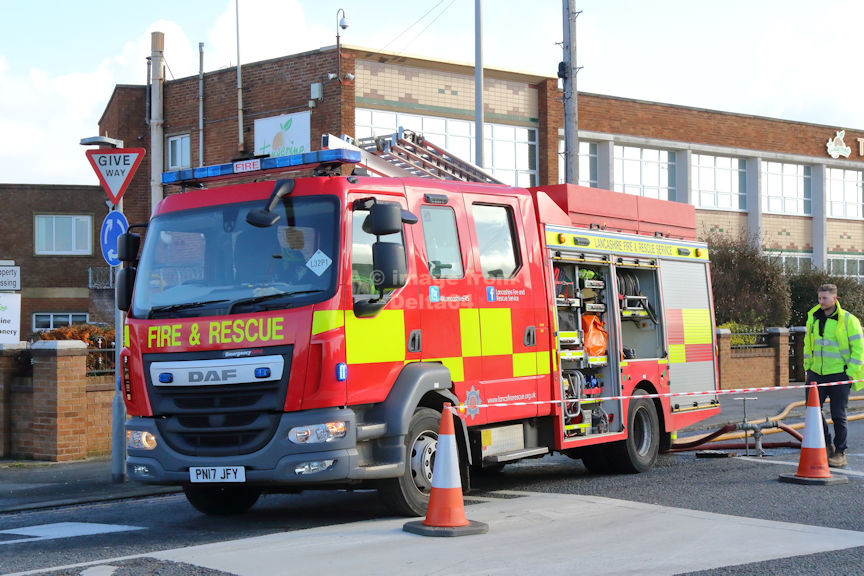 PN17JFY from Fleetwood.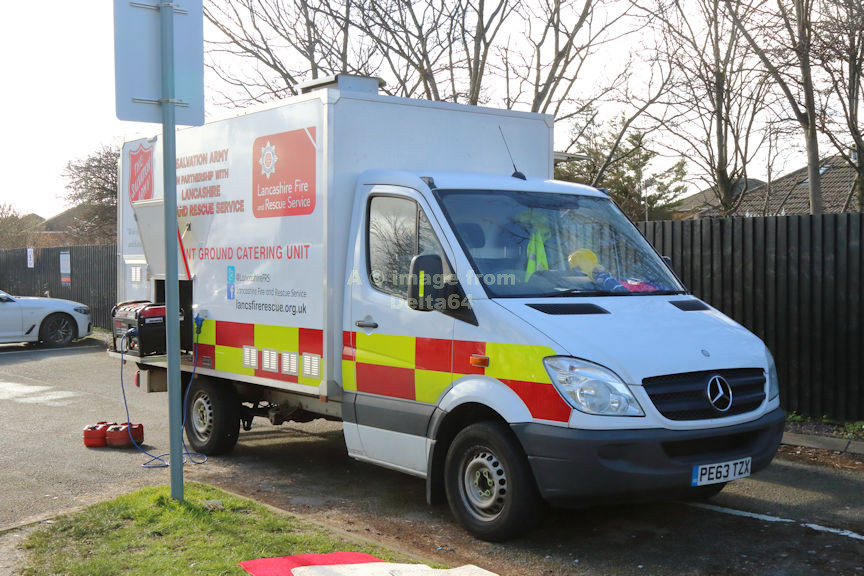 PE63TZX from SHQ.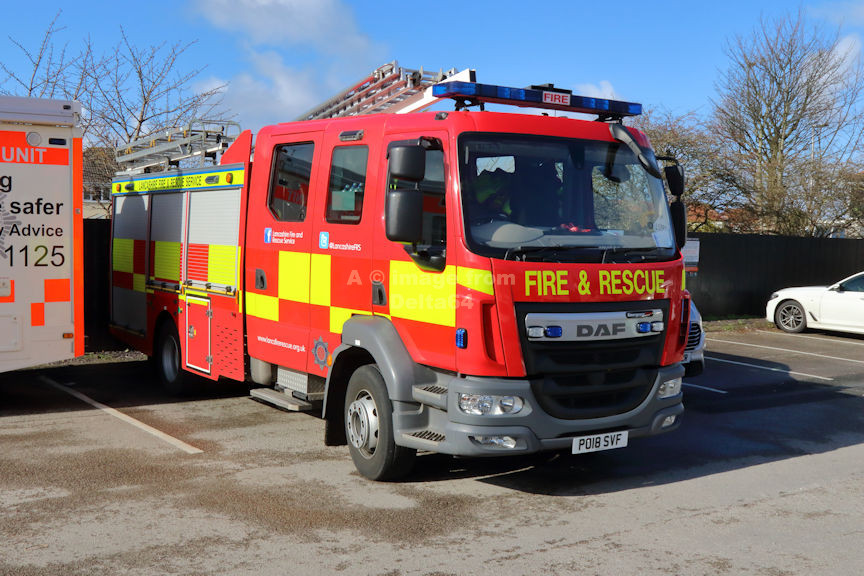 PO18SVF from Fulwood.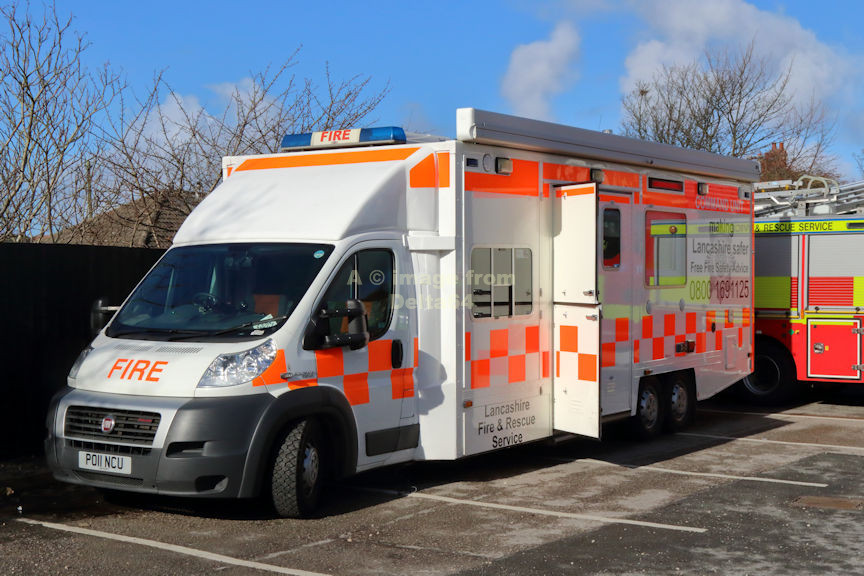 PO11NCU from Fulwood.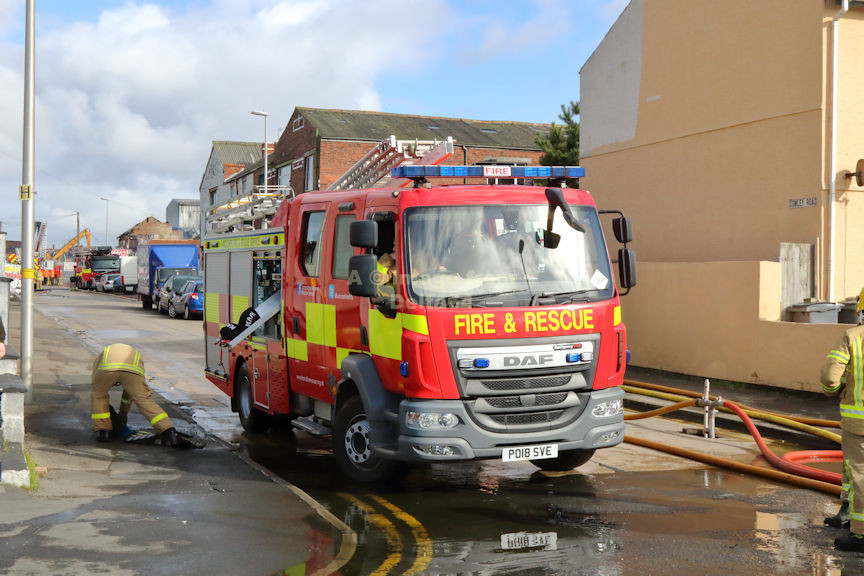 PO18SVE from St Annes.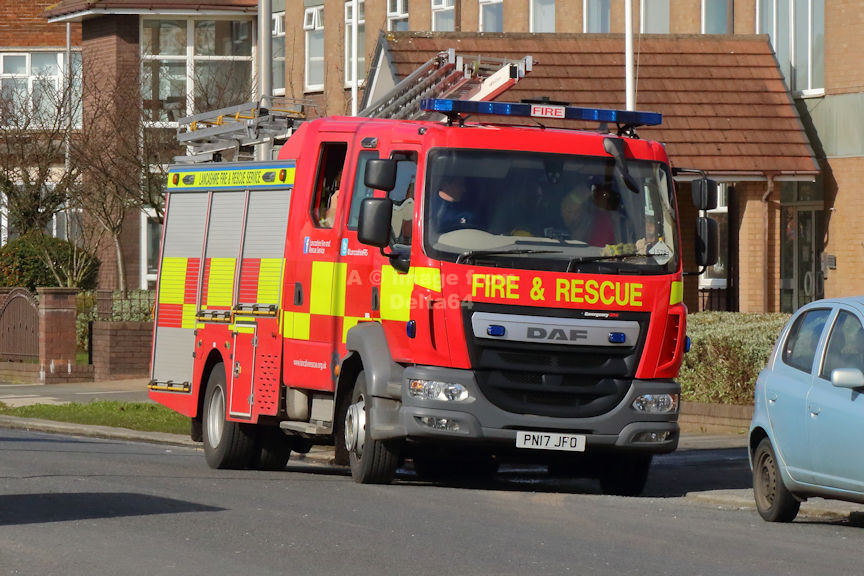 PN17JFO from Penwortham.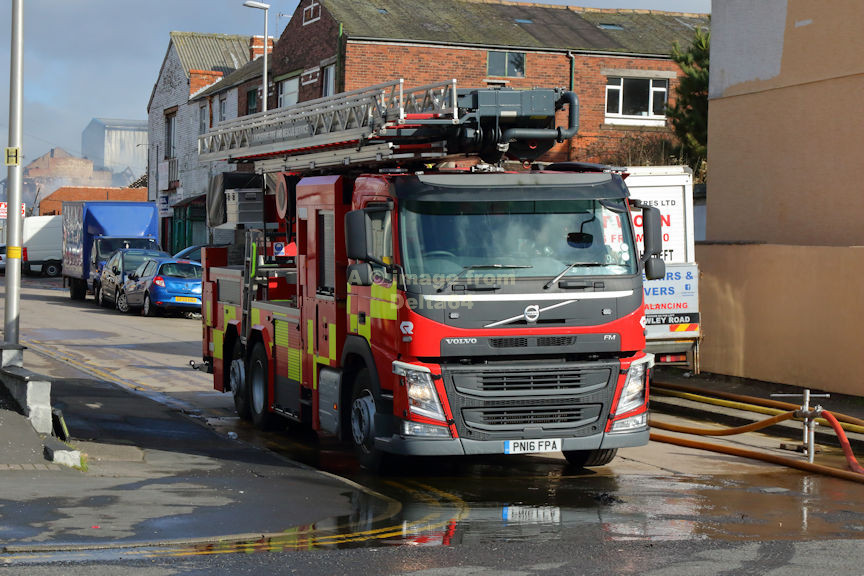 PN16FPA from Hyndburn.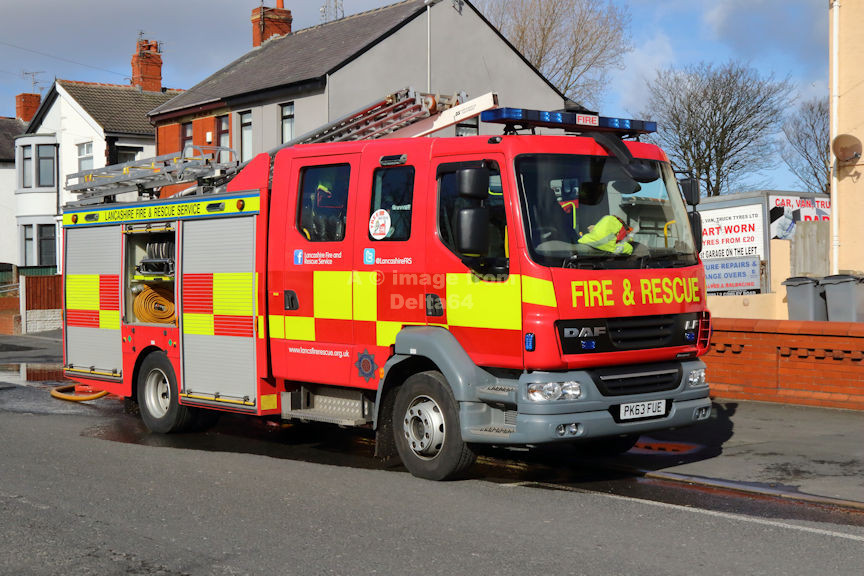 PK63FUE from Hyndburn.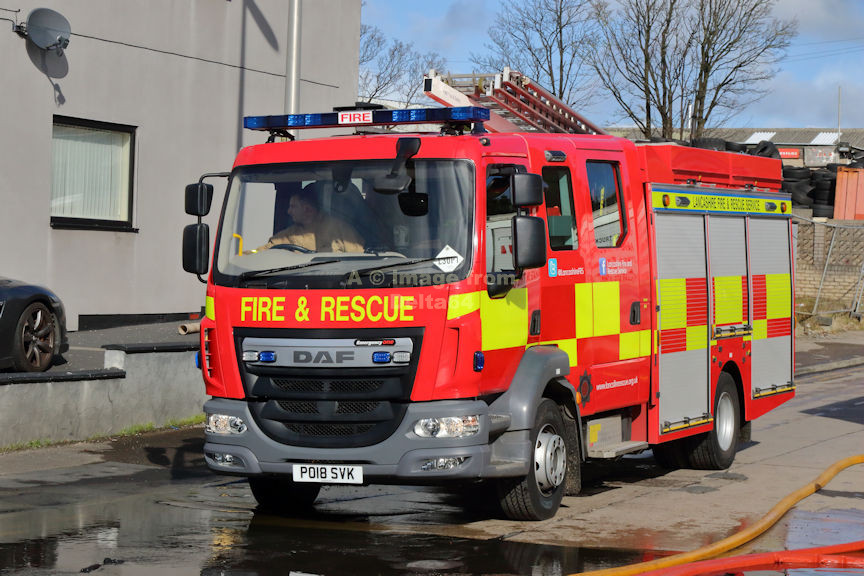 PN18SVK from Blackpool.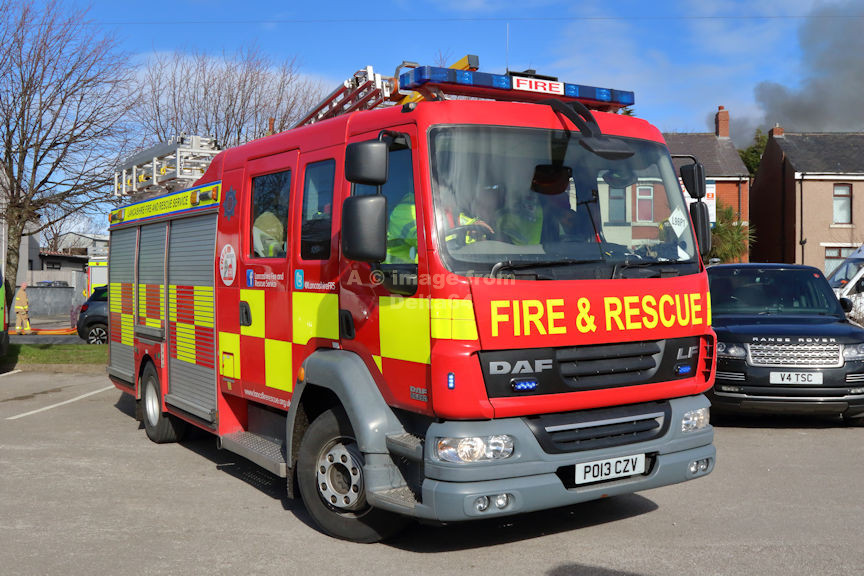 PO13CZV from Colne.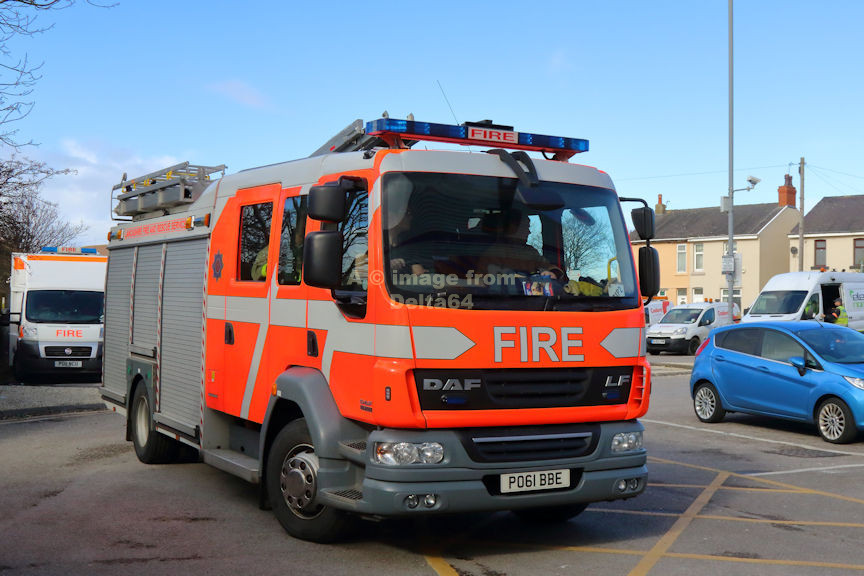 PO61BBE from Rawtenstall.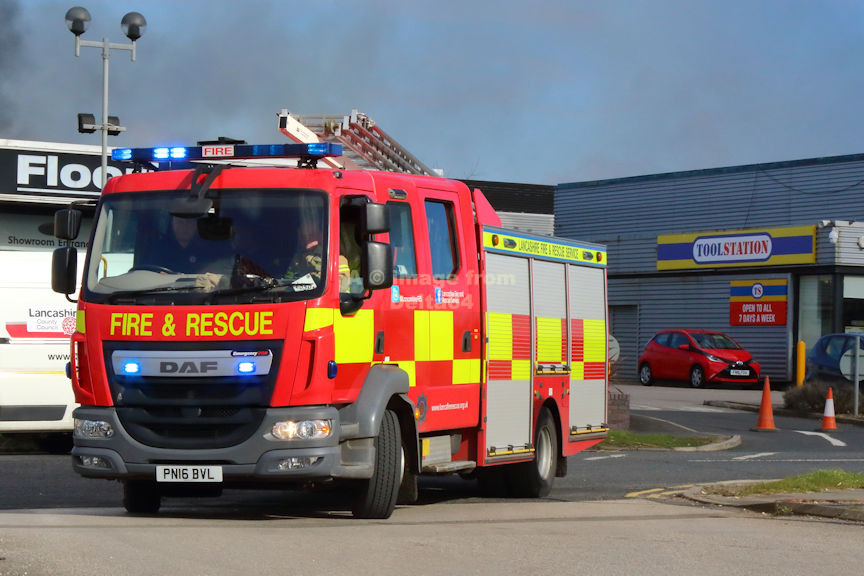 PN16BVL from Leyland.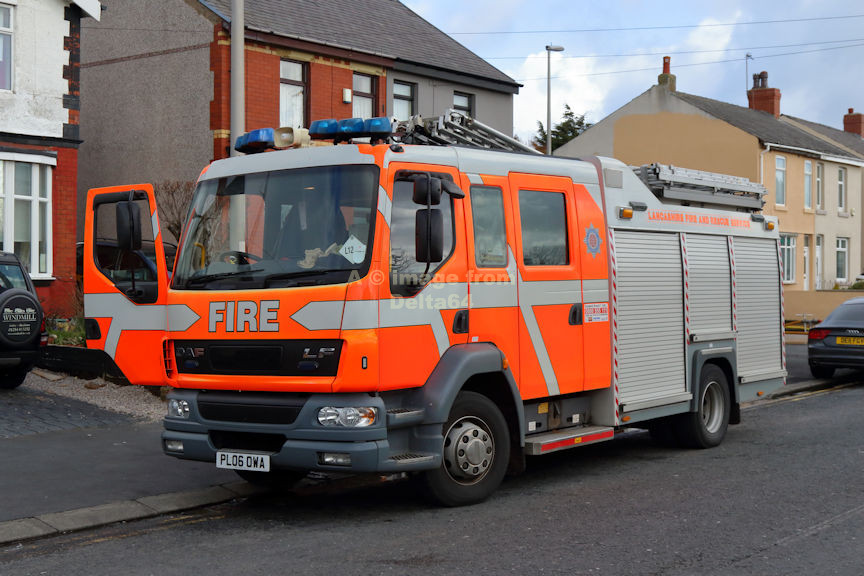 PL06OWA reserve appliance from Morecambe.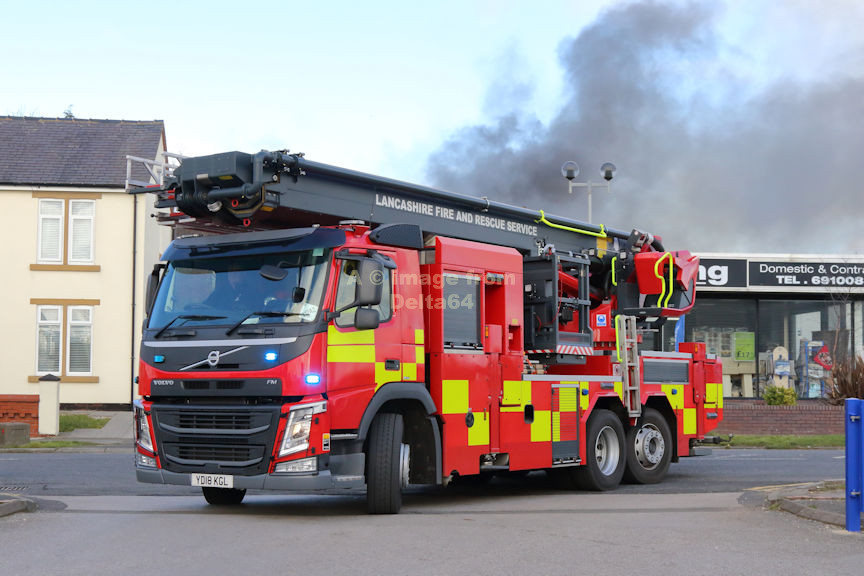 YD18KGL from Morecambe.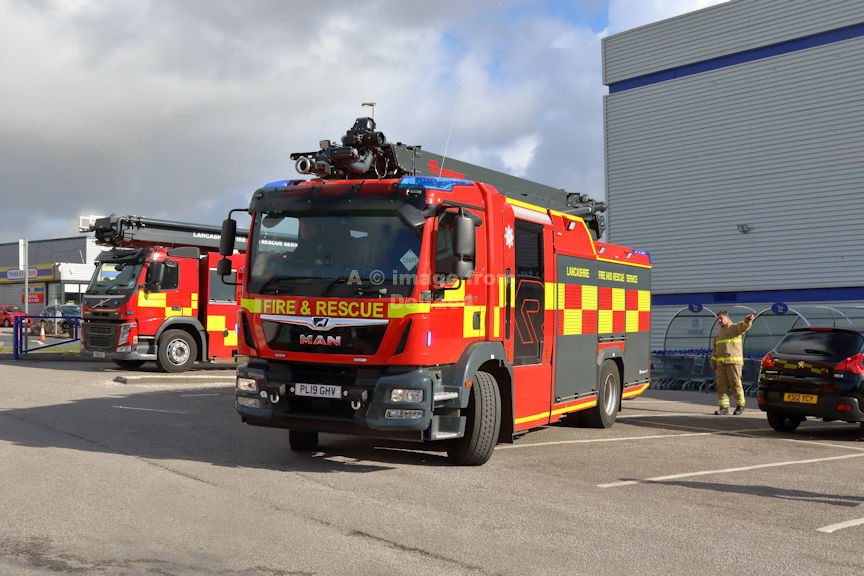 PL19GHV from Skelmersdale.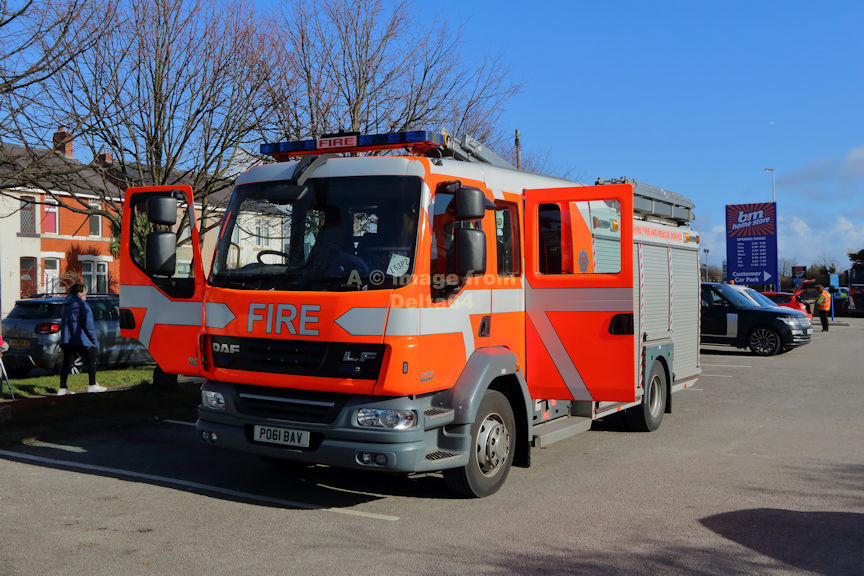 PO61BAV from Bamber Bridge.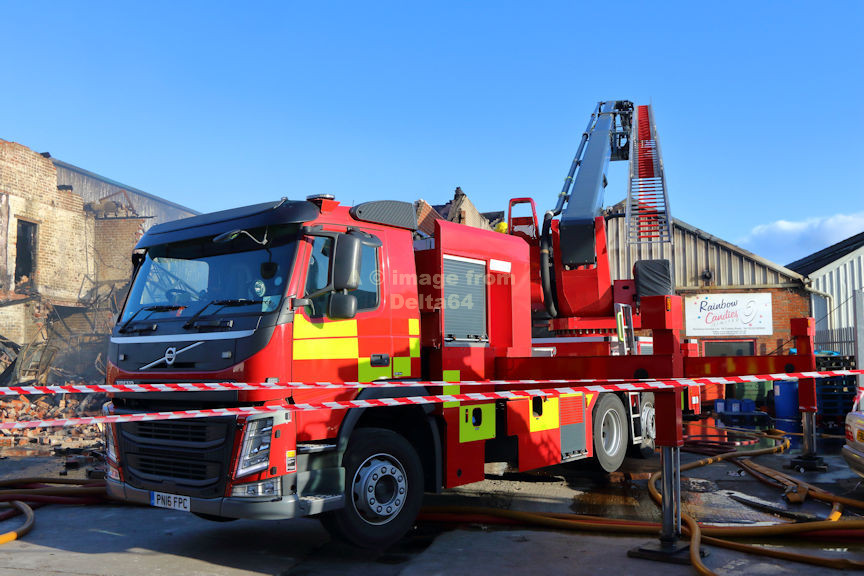 PN16FPC from Blackpool.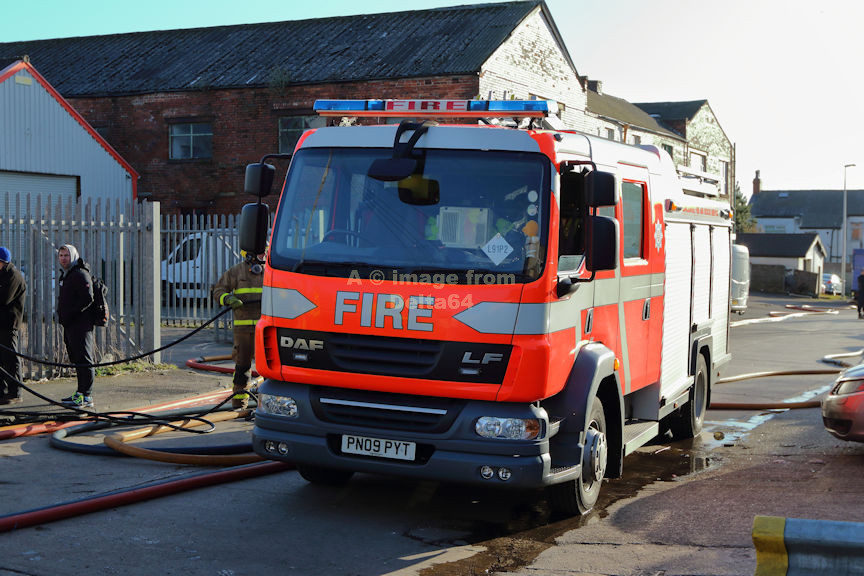 PN09PYT from Clitheroe.
INCIDENT LIBRARY