OPEN DAY
AGECROFT FIRE STATION
23 AUGUST 2008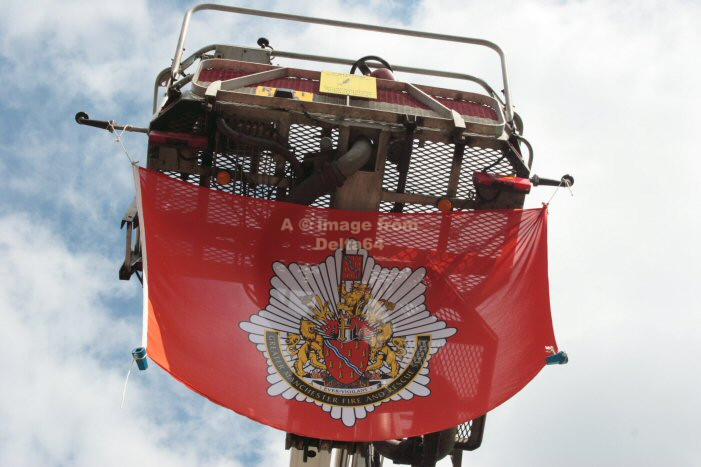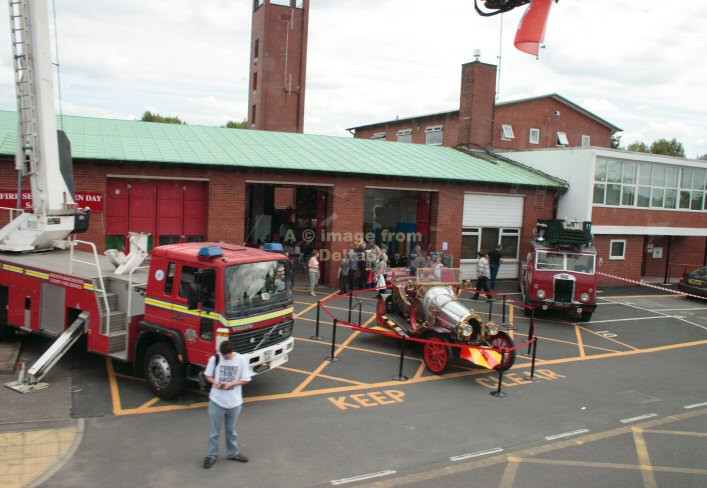 Reserve HP R521BJA and preserved TL PDK717 were joined by 'Chitty Chitty Bang Bang' GEN22.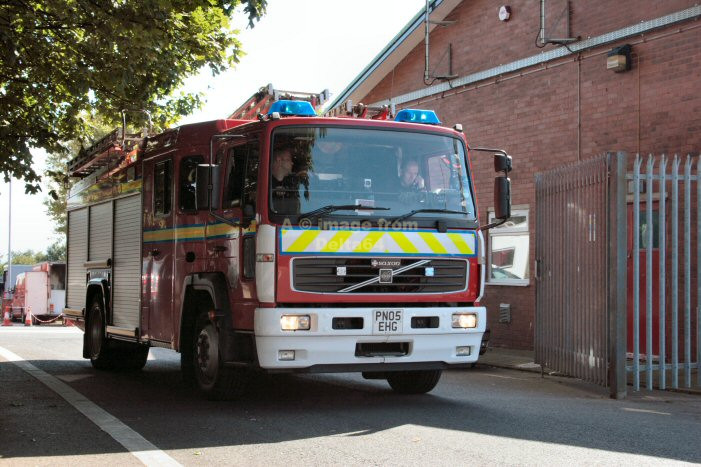 Broughton's Volvo PN05EHG was seen responding to an incident, prior top the open day commencing.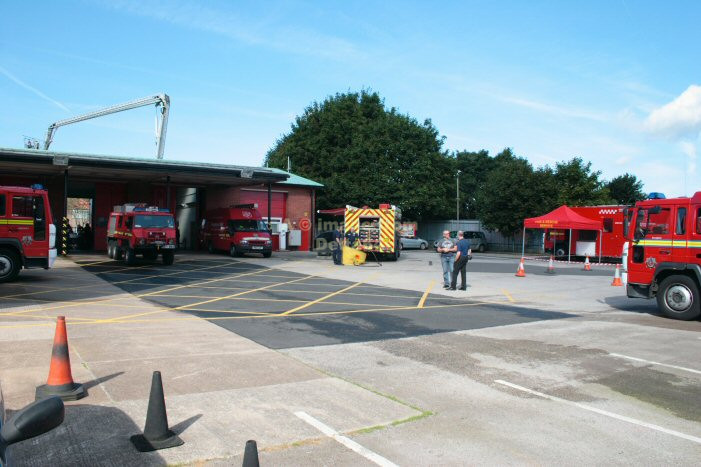 Before the event...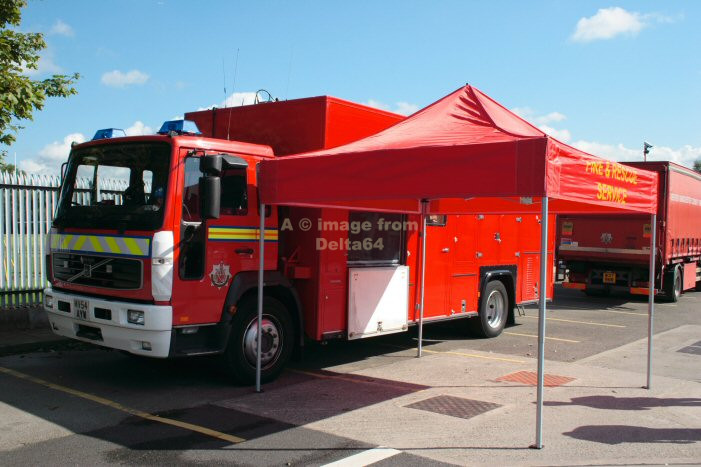 The Operational Support Unit from Atherton.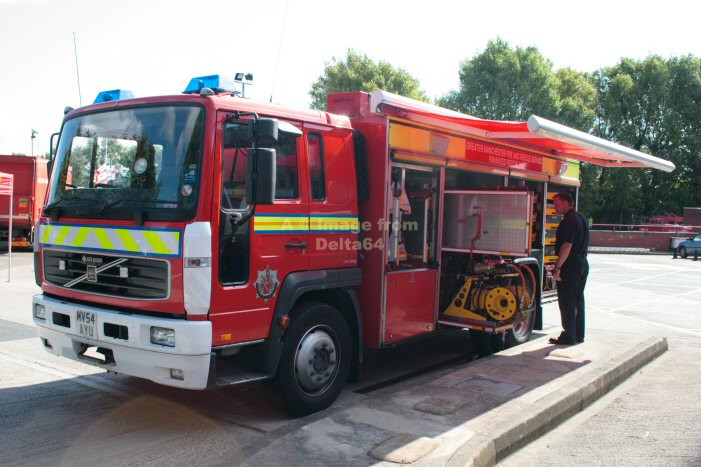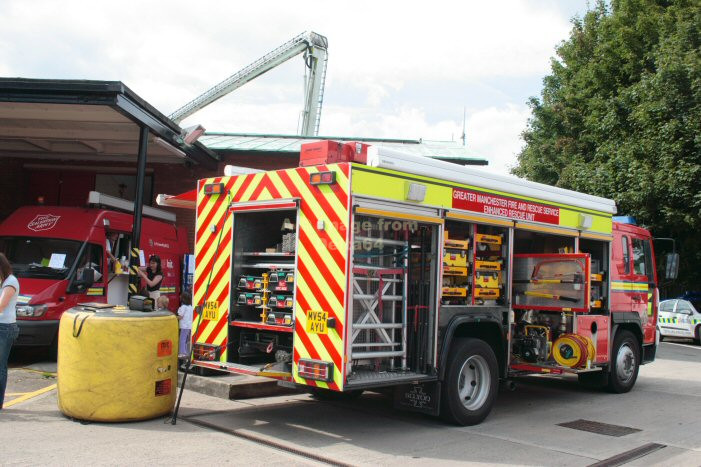 The Enhanced Rescue Unit from Leigh.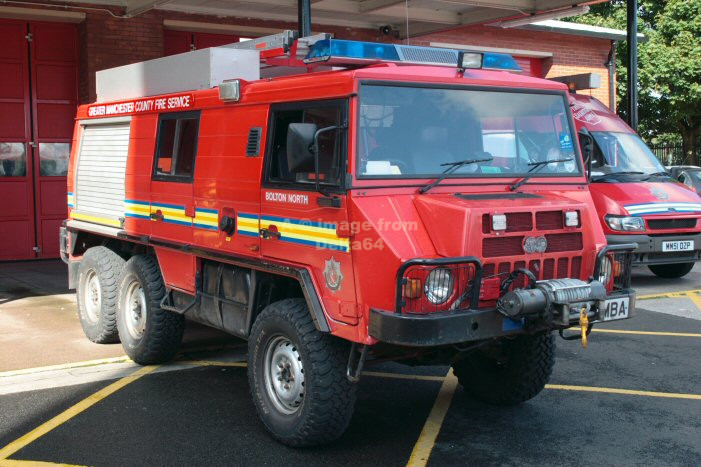 The All Terrain Vehicle from Bolton North.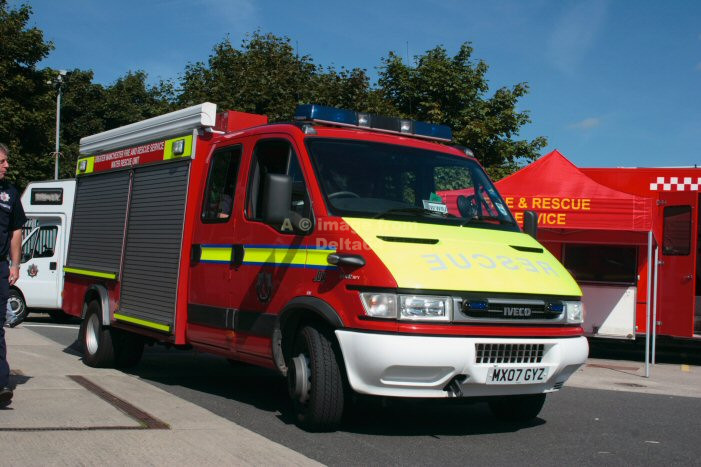 The Western Water Incident Unit from Eccles.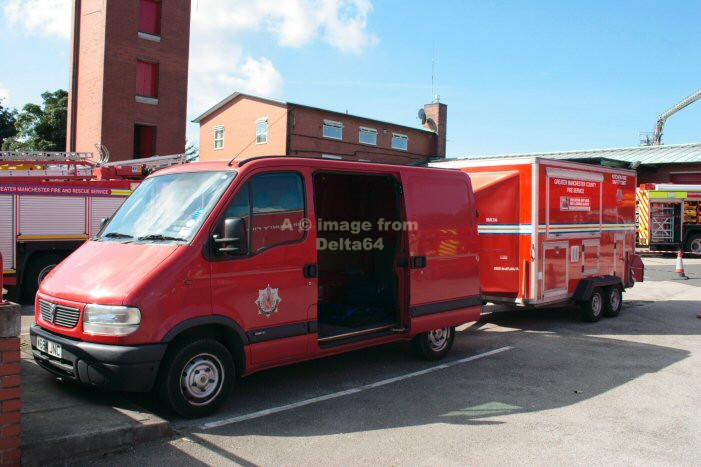 Vauxhall Movano W684JNC with the Kitchen Fire Safett Unit.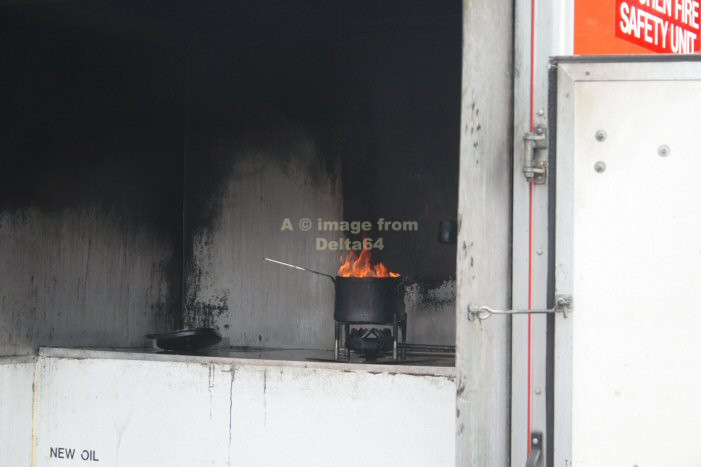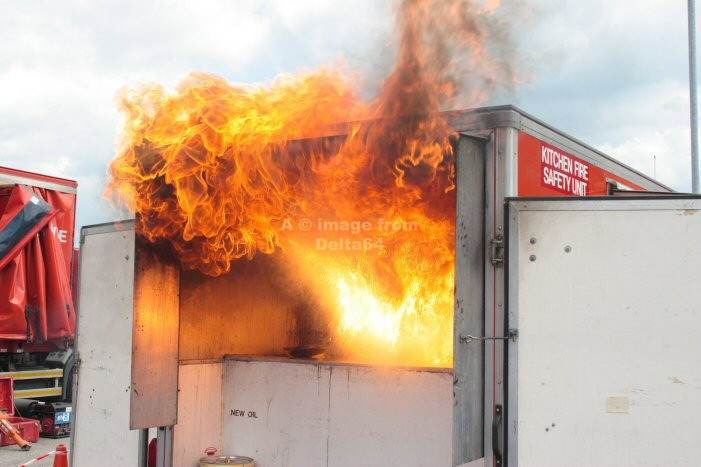 The devastating effects of pouring water on a chip pan fire were clearly shown.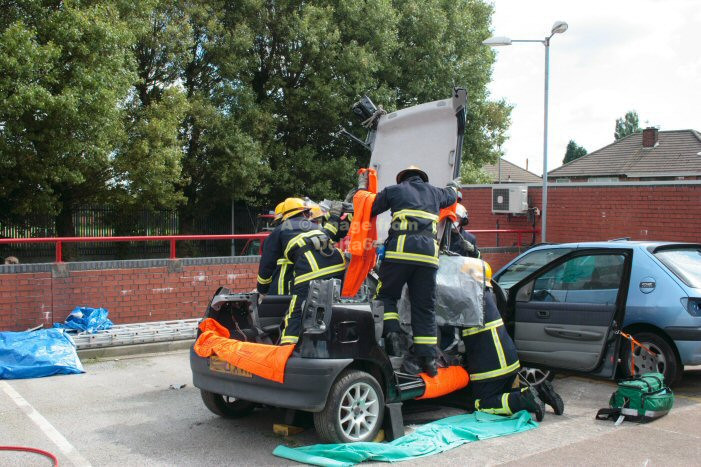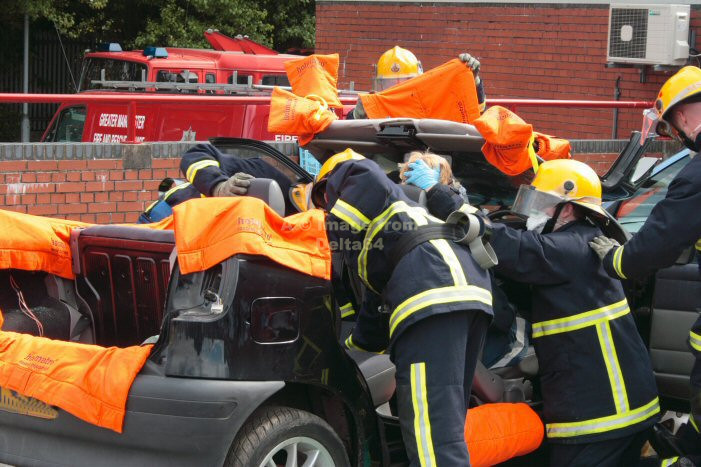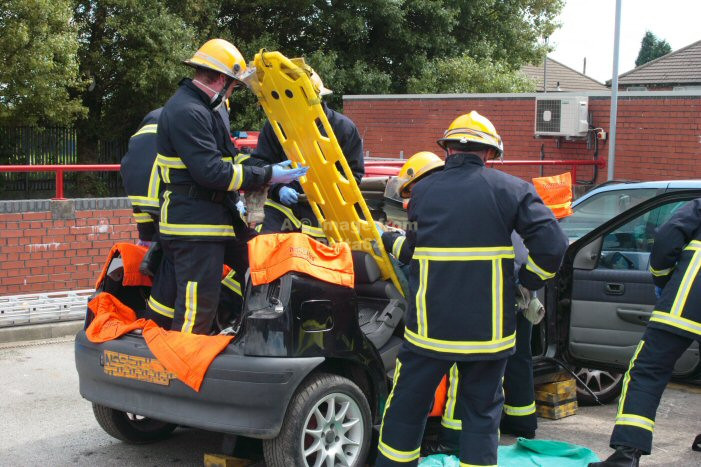 The RTC extrication demonstration proved very popular with the crowds.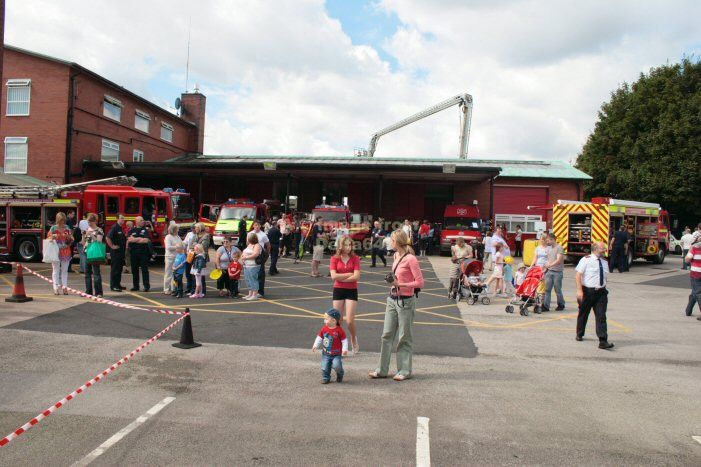 During the event...