OPEN DAY
FARNWORTH FIRE STATION
27 JUNE 2009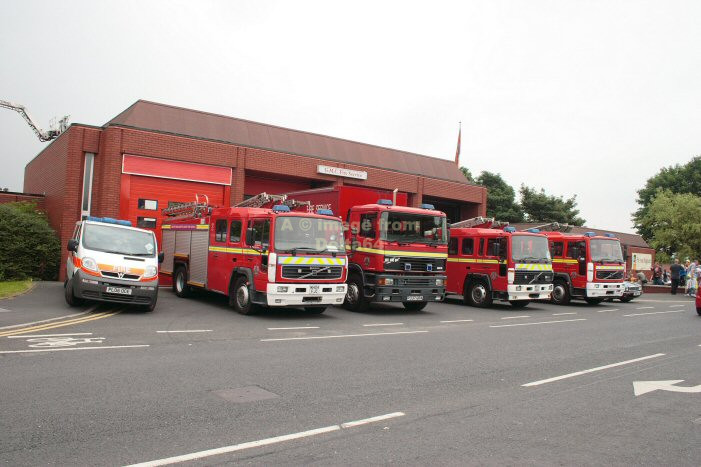 This line up of appliances certainly helped to attract huge crowds to this open day.
L to R PL06OCE [Lancs USAR] MH04FJC [Bolton] P337GBA [Farnworth] MF51EXO [Bury] PN57AOY [Farnworth]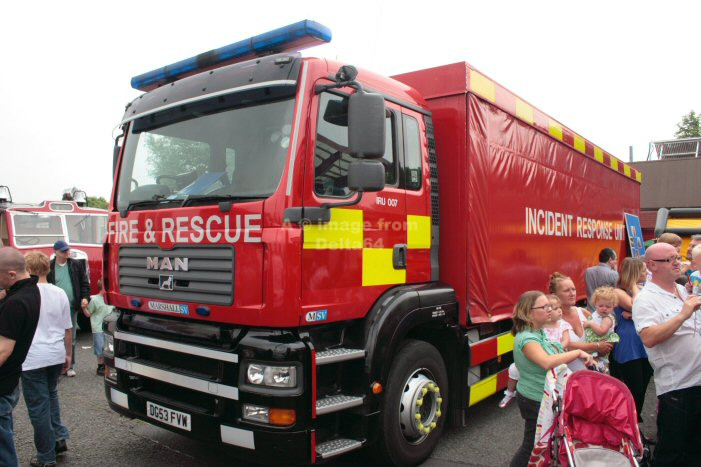 IRU007 DG53FVW based at Farnworth.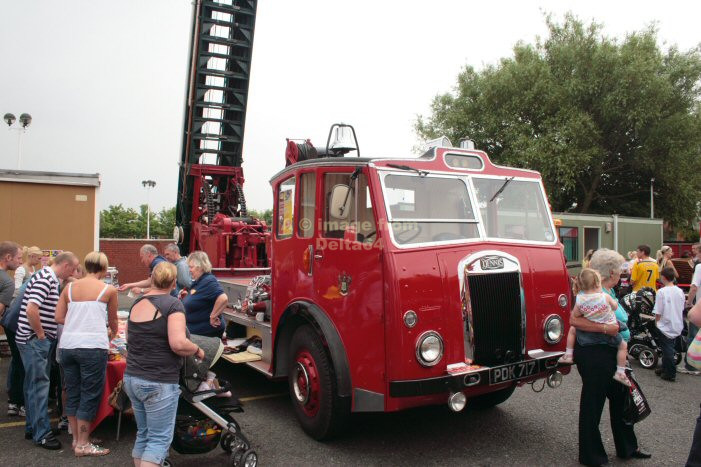 Dennis Turntable Ladder PDK717 from the Museum in Rochdale.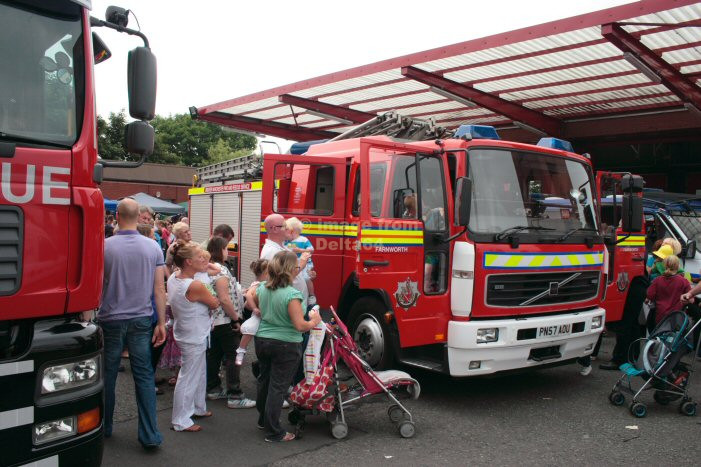 Volvo PN57AOU based at Farnworth.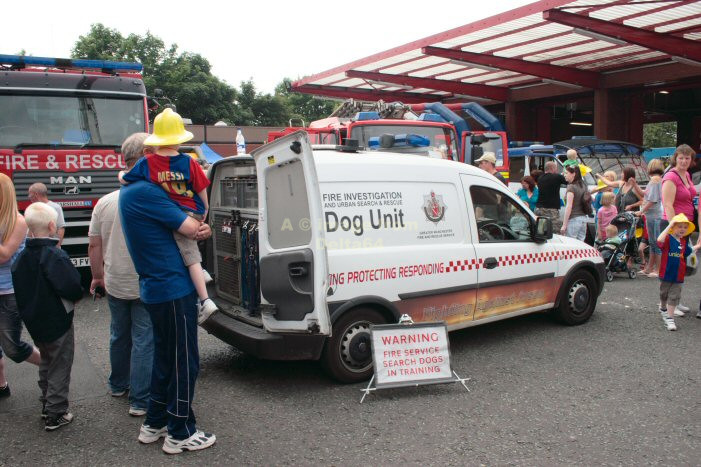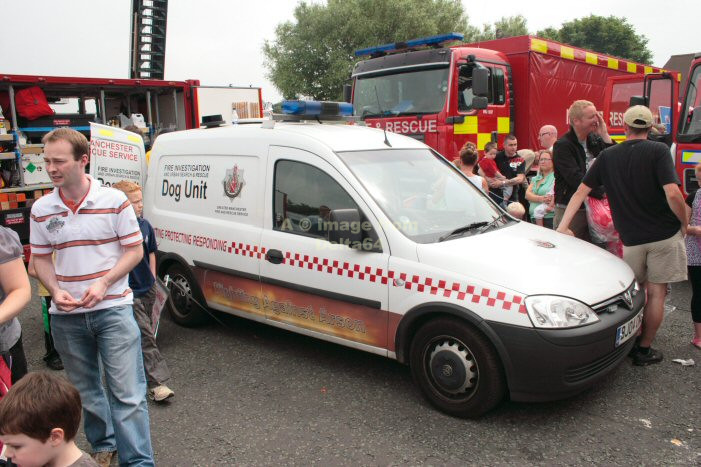 Greater Manchester Fire & Rescue Dog Unit Van BJ04CWZ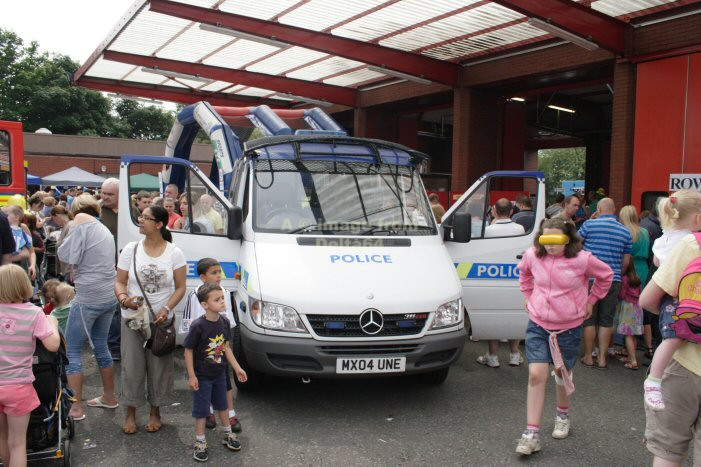 Greater Manchester Police MX04UNE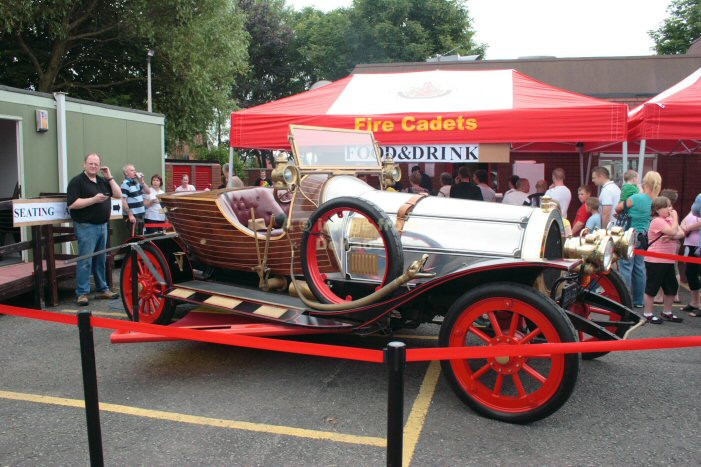 'Chitty-Chitty Bang-Bang'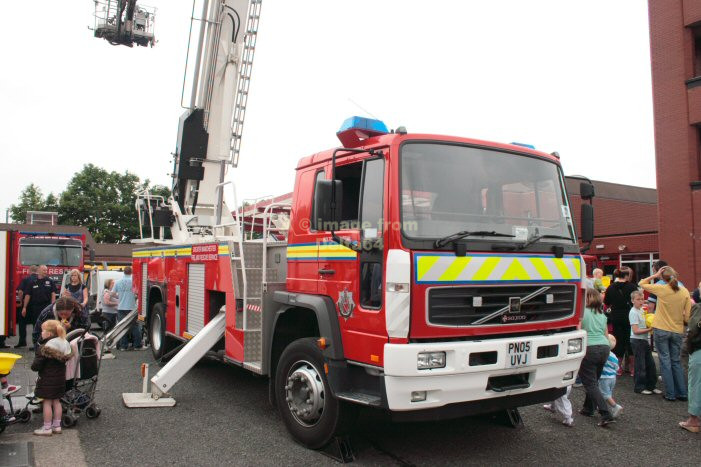 Hydraulic Platform Vehicle PN05UVJ based at Bolton Central.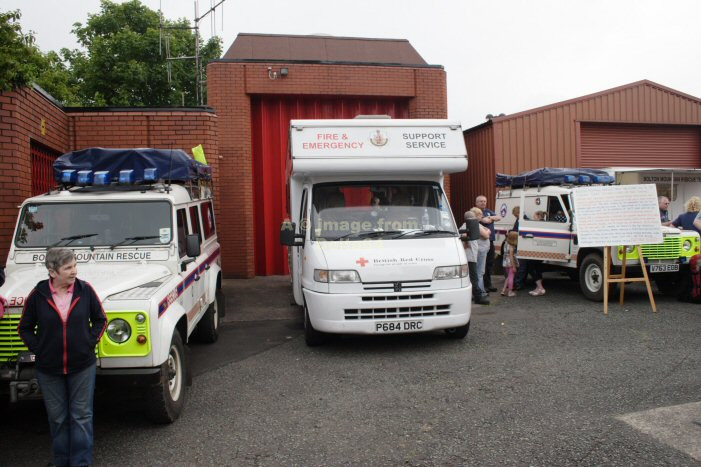 Mountain Rescue and Red Cross vehicles.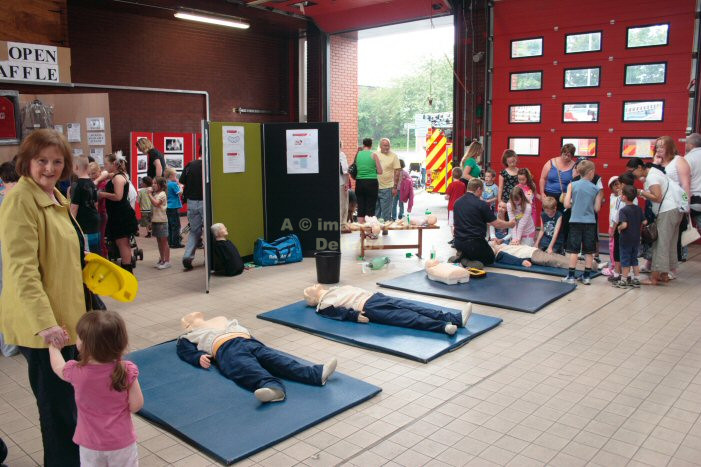 The appliance room.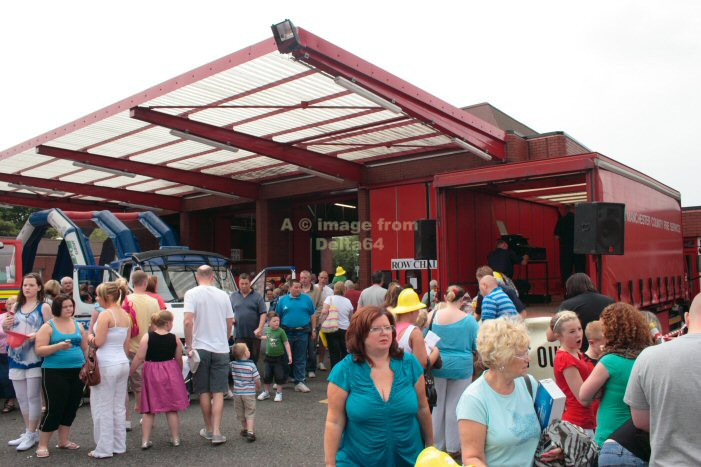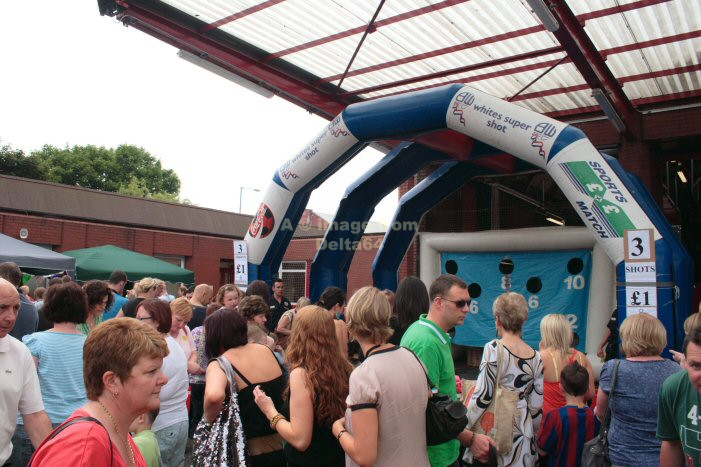 Large crowds packed in at the event.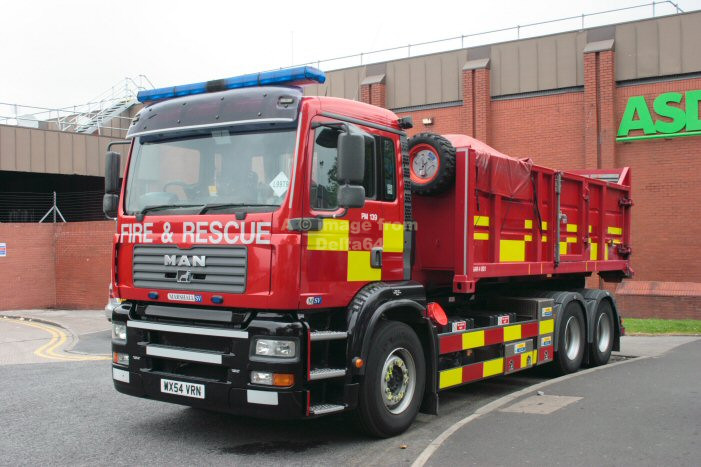 PM139 WX54VRN from Lancashire USAR.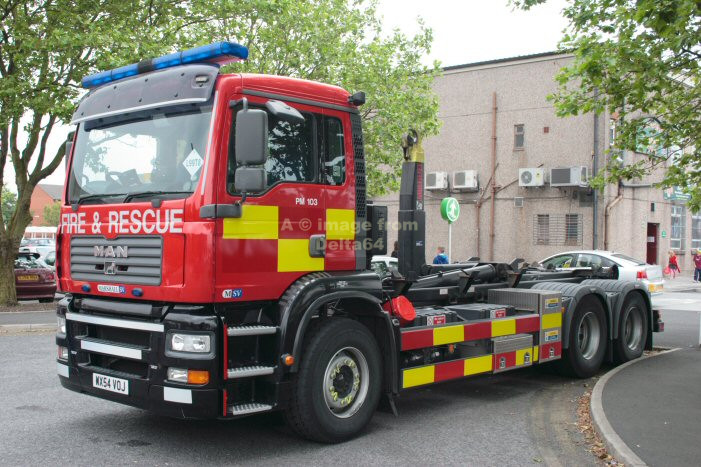 PM103 WX54VOJ also from Lancashire USAR.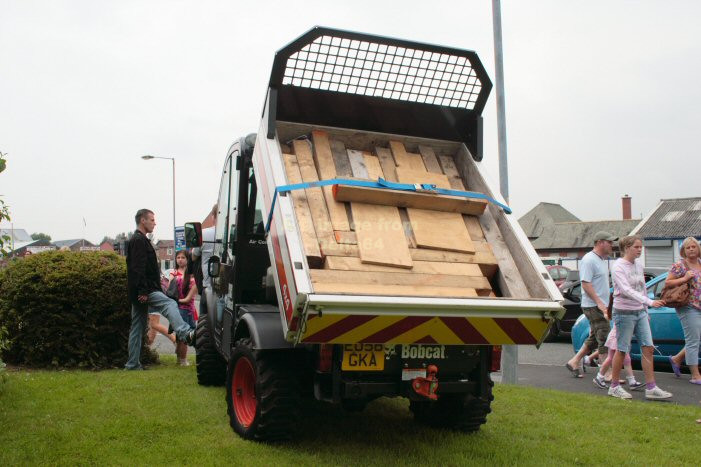 Lancashire USARs Bobcat EU56GKA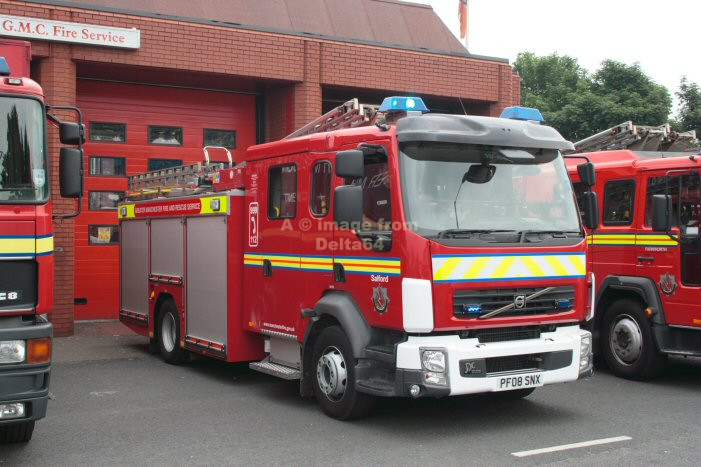 Having replaced the Bury appliance, PF08SNX was seen responding to an incident.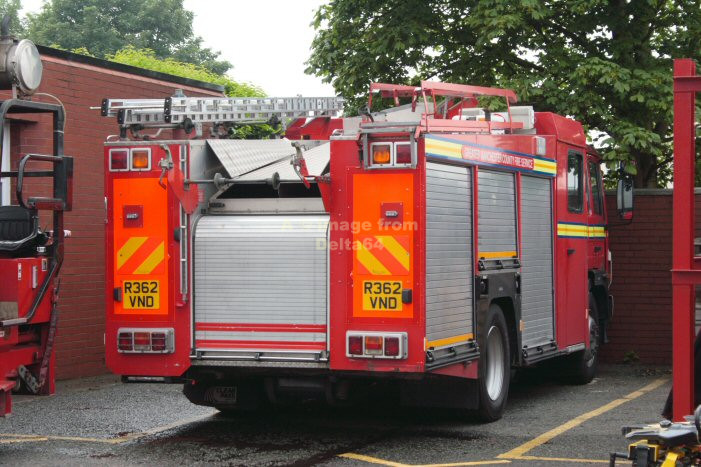 Now used for the Cadets at Farnworth, R362VND is the last remaining appliance in this batch.