24 August 2006 ~ Page 1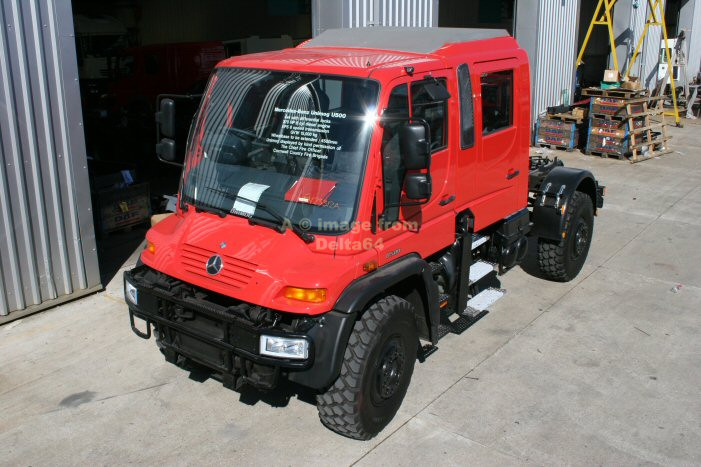 This Unimog U500 for Cornwall Fire Brigade has had the crew cab built by TVAC.
It will eventually be allocated to station 7.4 Launceston.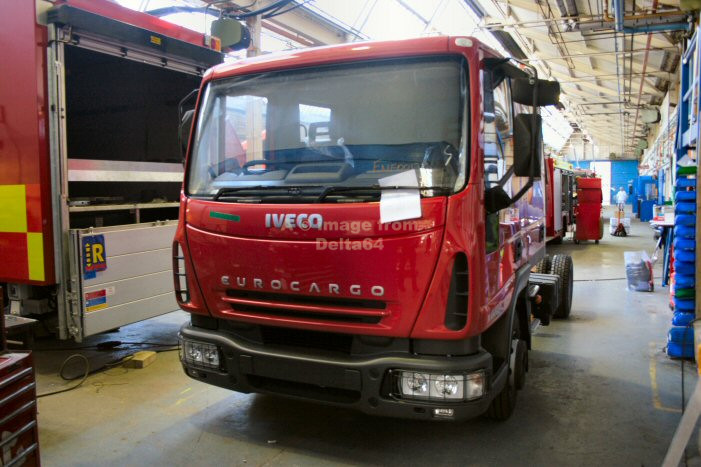 This Iveco Eurocargo had just arrived and will be built for Guernsey Fire Brigade.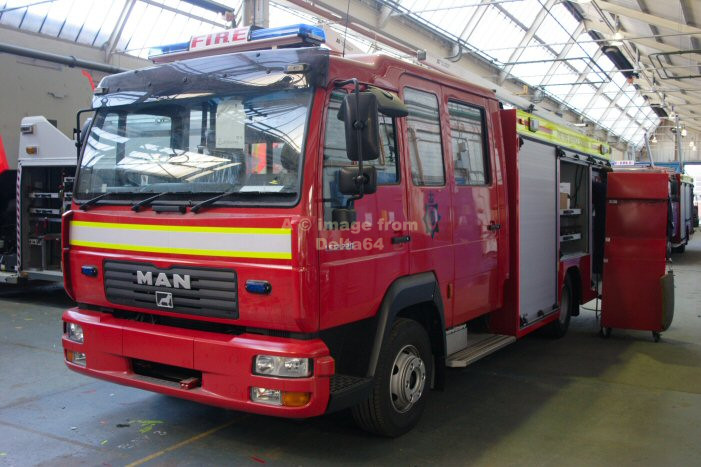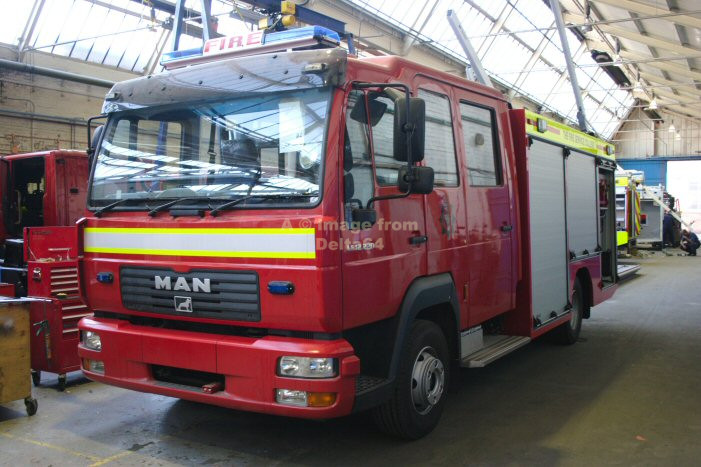 This pair of MAN appliances will soon be heading for the Fire Service College.