14 November 2006 ~ Page 1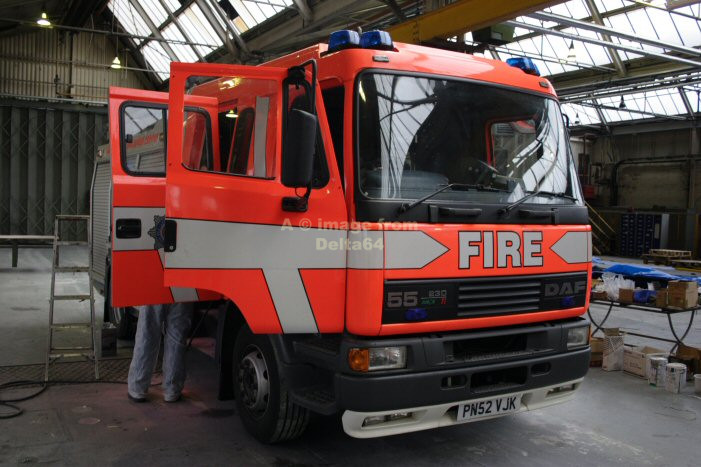 Daf 55 PN52VJK was receiving attention ahead of being reallocated to Ormskirk.
Daf LF PO55 WDV was in for routine work to be undertaken.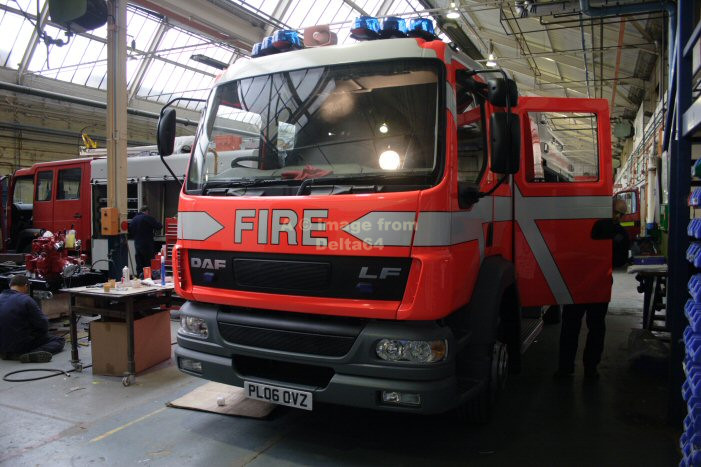 The penultimate appliance in the current batch of LFs PL06OVZ was nearing completion.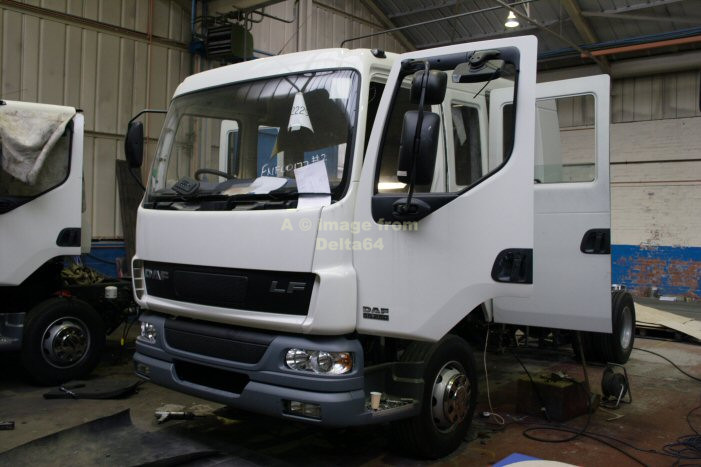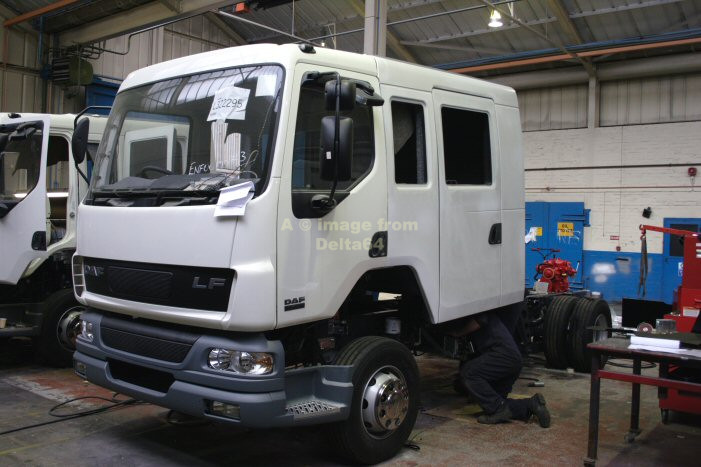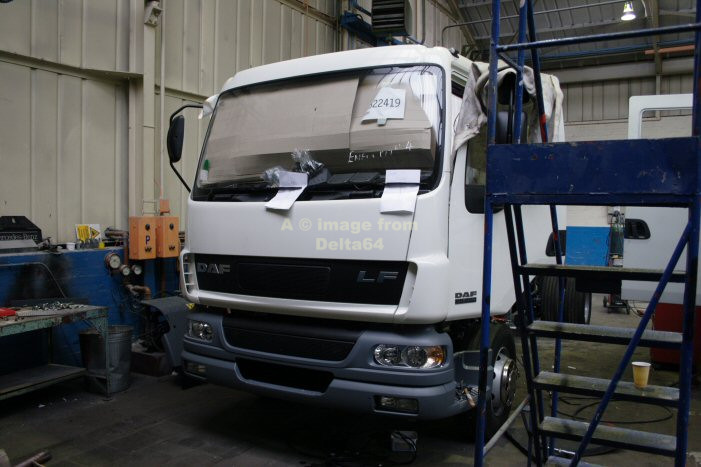 In order, numbers 2,3 and 4 of the next batch of Daf LFs in the very early stages of building.