MAKE PUMPS 8
TARN COTTAGES
HIGHFIELD LANE, BOLTON-LE-SANDS
14 JANUARY 2016.
7 pumps from Lancashire and one pump from Cumbria attended this incident along with the CSU and support pump from Fulwood and the L4V from Lancaster. The SACU attended from Chadderton in Greater Manchester. The incident was in a very remote location high on a hill, and along very narrow and twisting lanes, which made access exceedeingly difficult. Because of the location, water was in very short supply, hence the number of appliances attending. A couple of shots show the affected property from a distance, and some of the appliances that attended. There was very little light, so all the pictures presented an interesting challenge.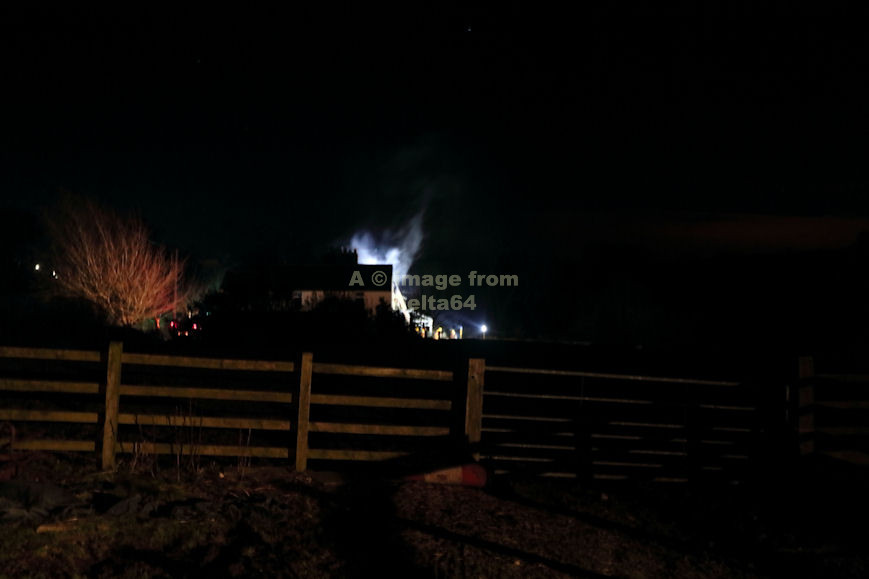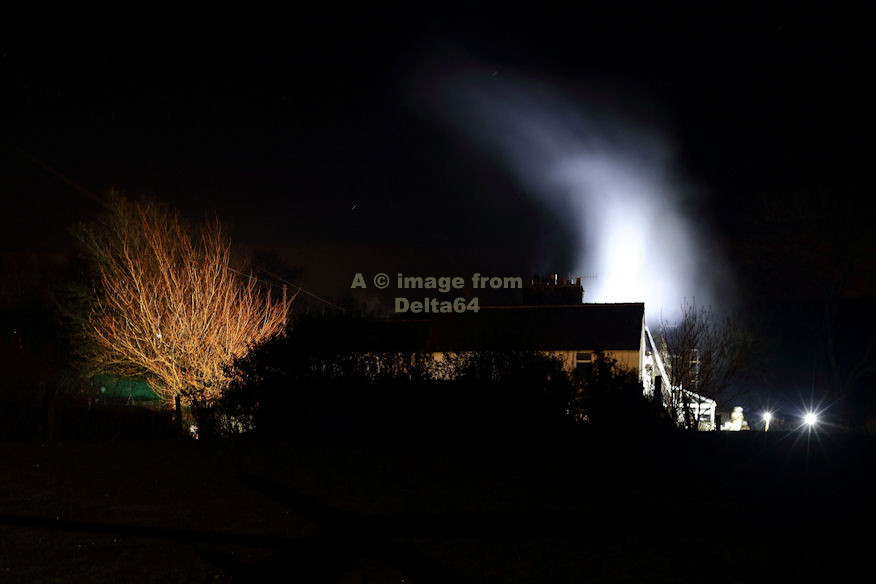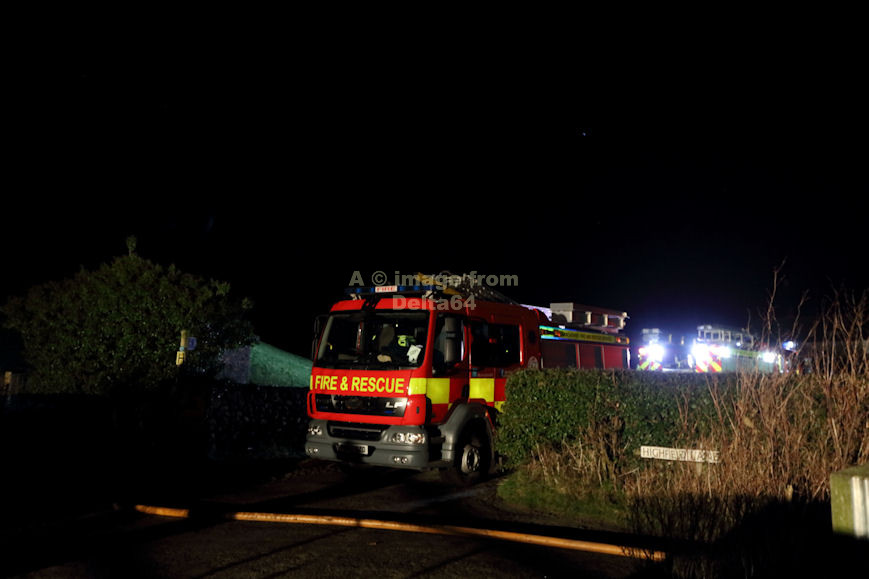 PO62KZD from Morecambe with PO13DZZ from Lancaster at the rear.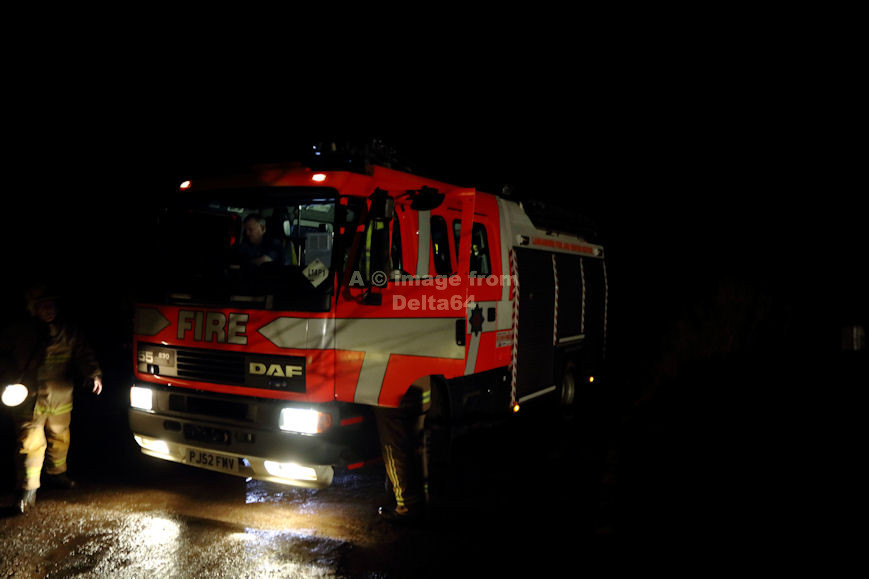 PJ52FMV from Carnforth.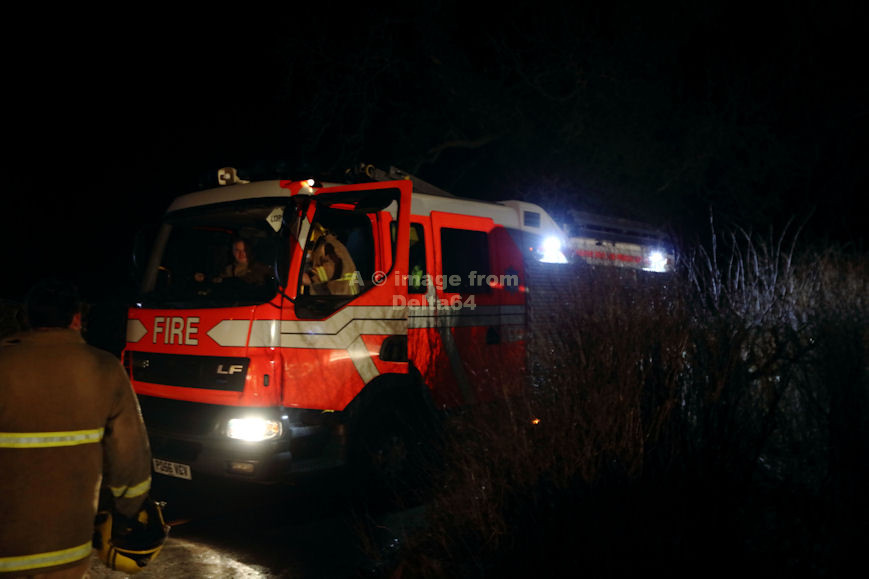 PO56VGV from Bolton-le-Sands.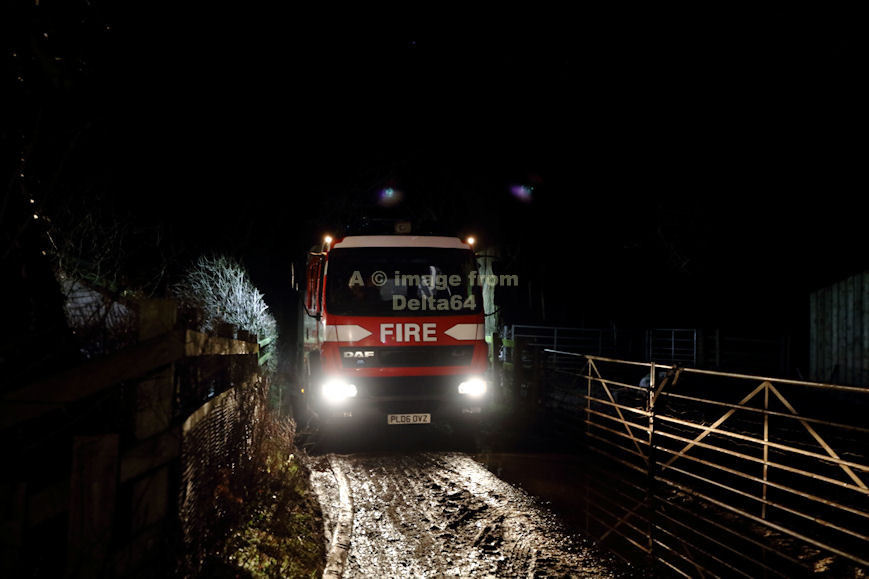 PL06OVZ from Hornby.