MAKE PUMPS 10
STANDSFIELD MILL,
CALDERBROOK ROAD, LITTLEBOROUGH
28 MAY 2012
This incident began around 1300 and was attended by appliances from Greater Manchester Fire & Rescue Service with one additional appliance from West Yorkshire. Being high on the Pennines meant that the smoke was visible for many miles. All the pictures below were taken over 3 hours into the incident. I have included pictures of all the appliances that attended, with the exception of the Hose Laying Lorry from Philips Park. I have been unable to identify the two Hydraulic Platforms although these were believed to have been from Oldham and Manchester Central.
Apologies for the quality of some of the appliance pictures. Unfortunately, most of them were taken into direct sunlight.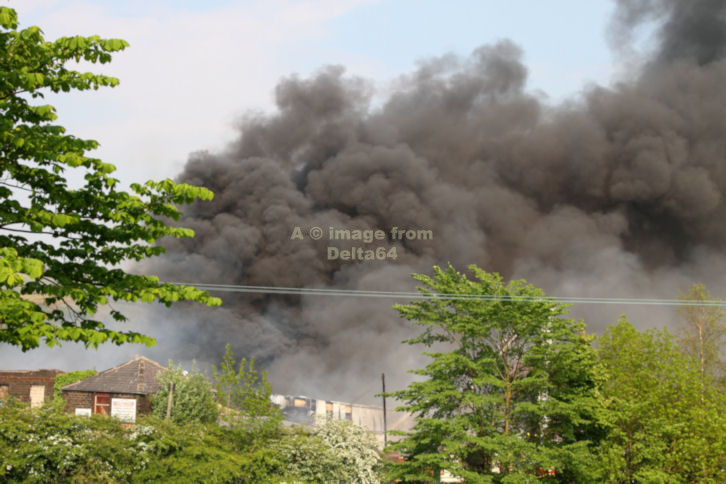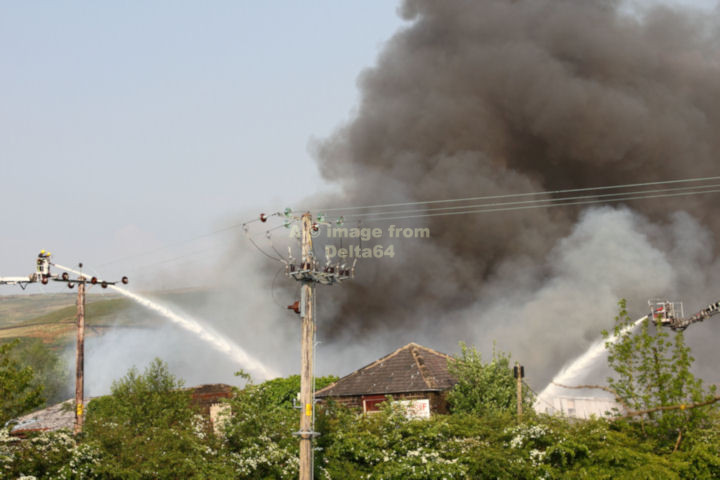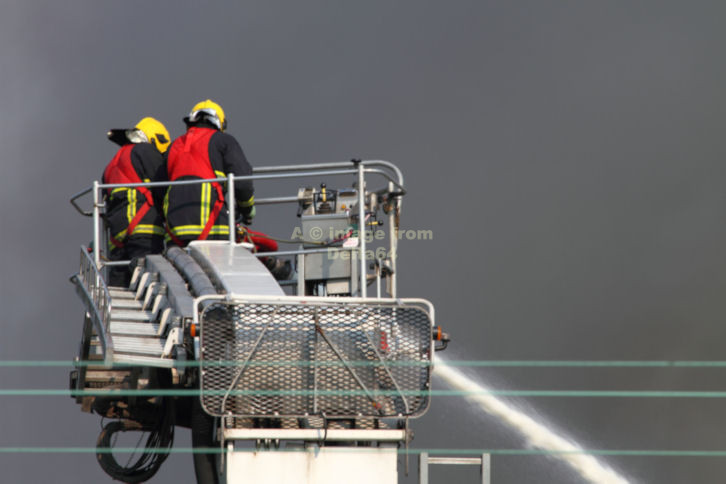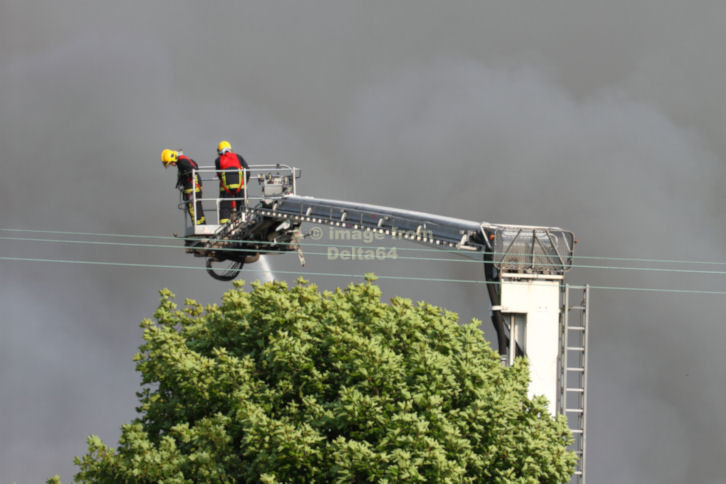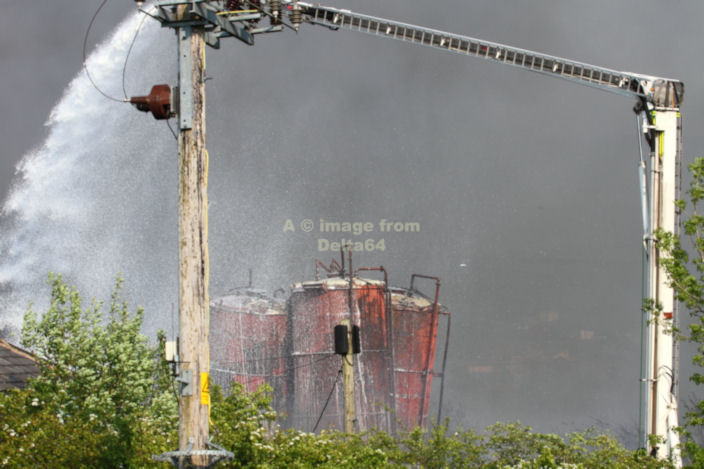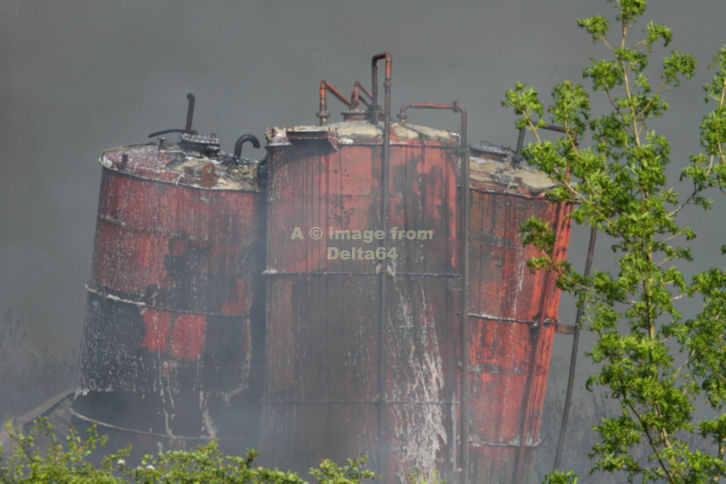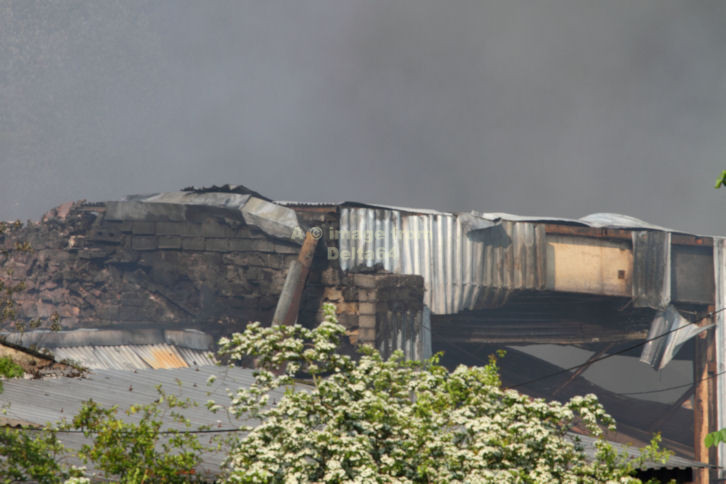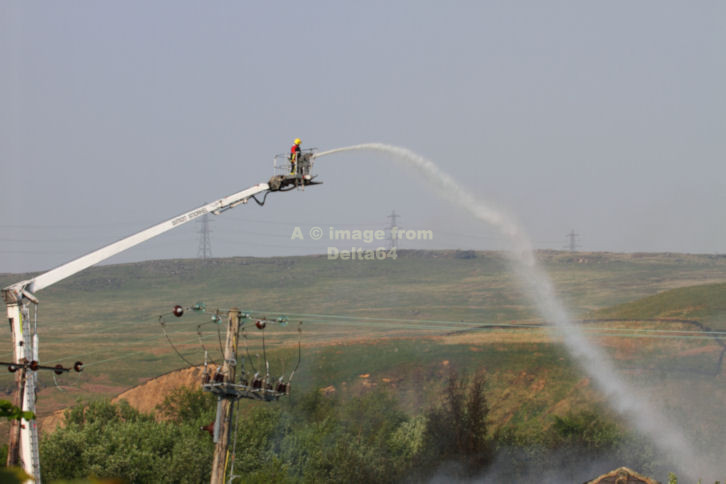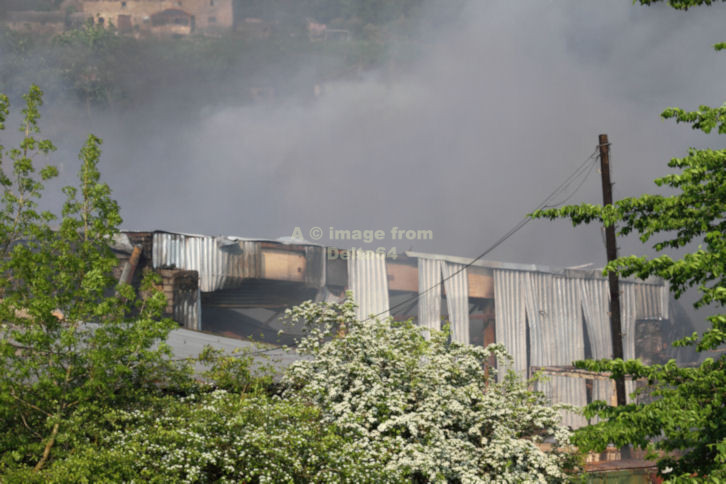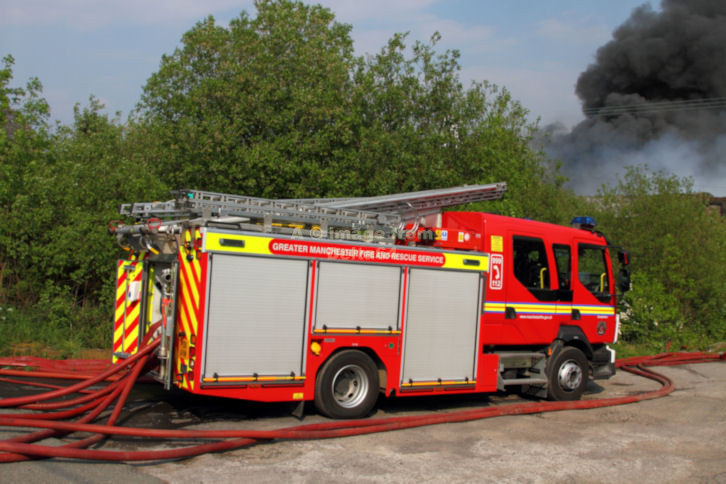 PO11AVM from Chadderton.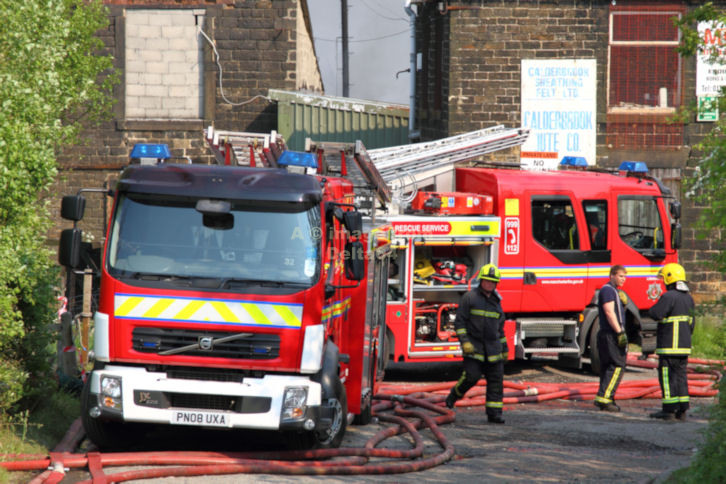 PN08UXA from Heywood and at the rear PO11AVV from Littleborough.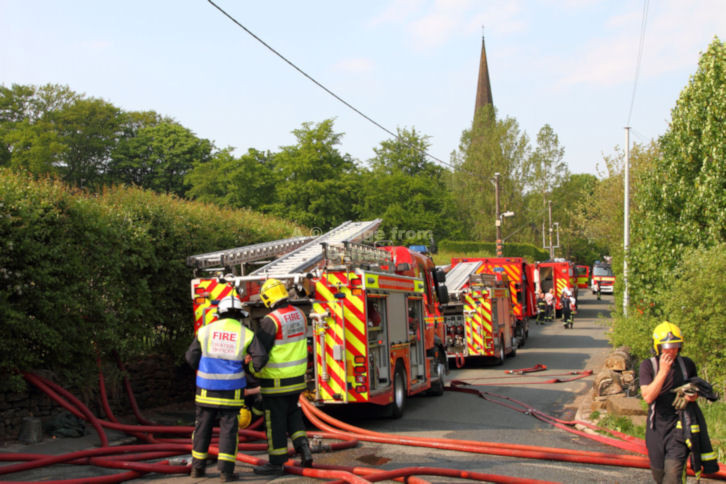 Appliances lining the road towards Calderbrook Church.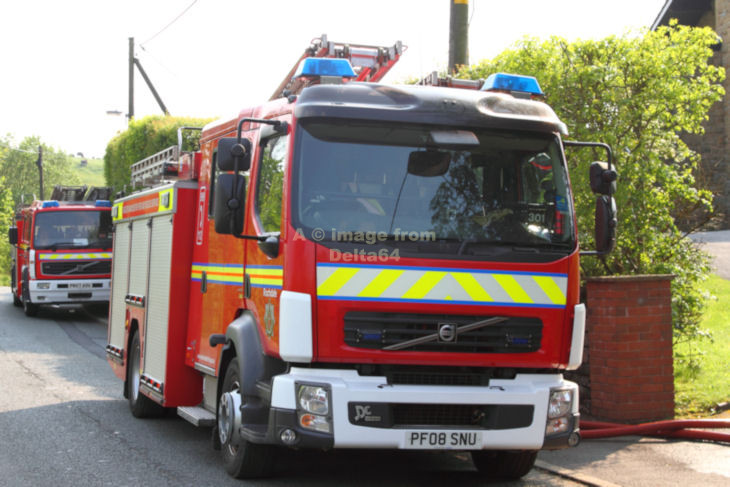 PF08SNU from Rochdale.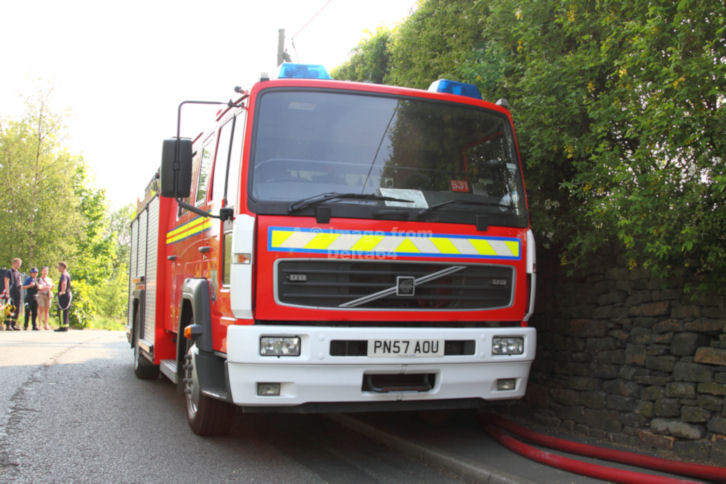 PN57AOU from Farnworth.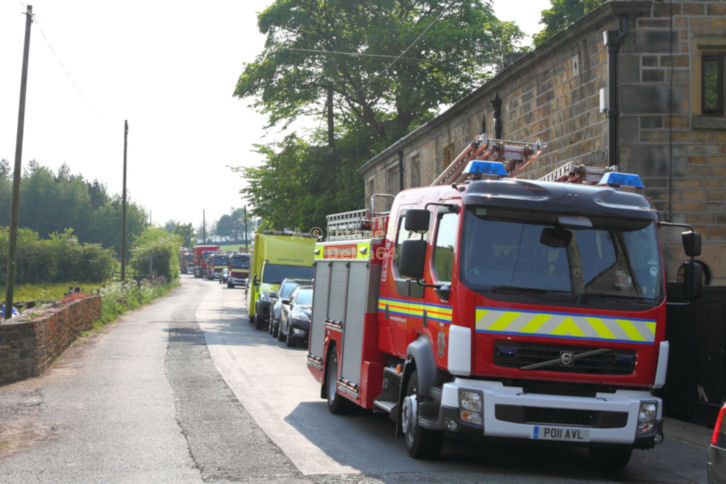 Appliances lining the road back towards Littleborough Town Centre.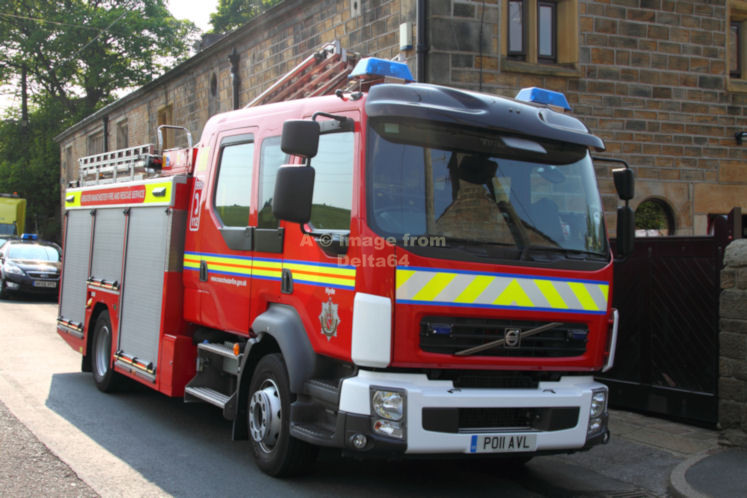 PO11AVL from Hyde was support pump for the Operational Support Unit.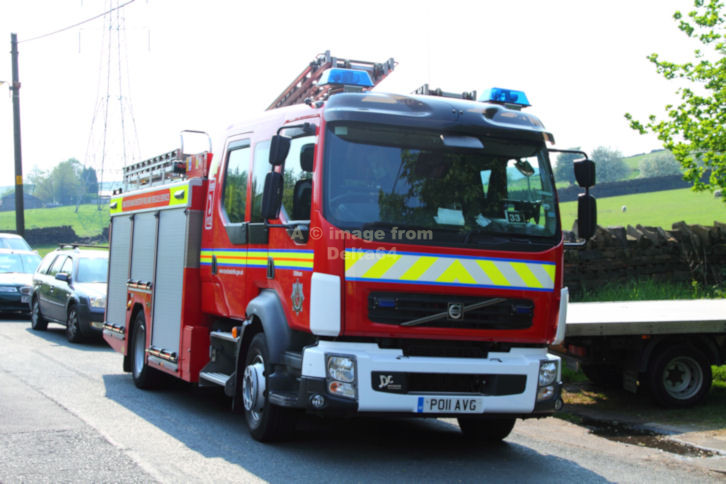 PO11AVG from Oldham.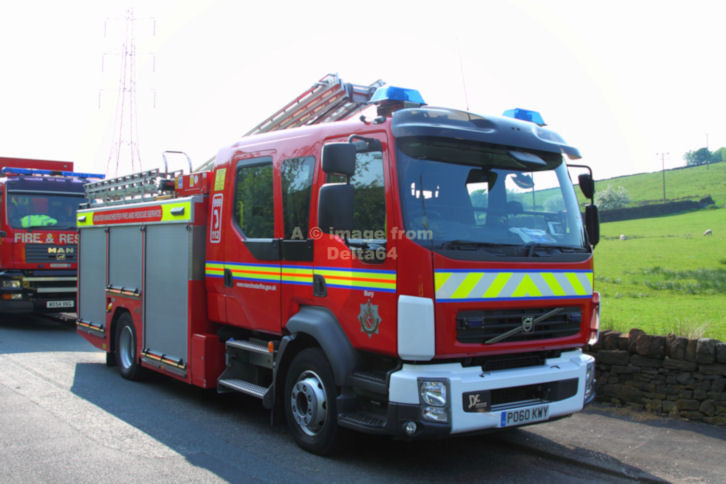 PO60KWY from Bury was support pump for the Environmental Protection Unit.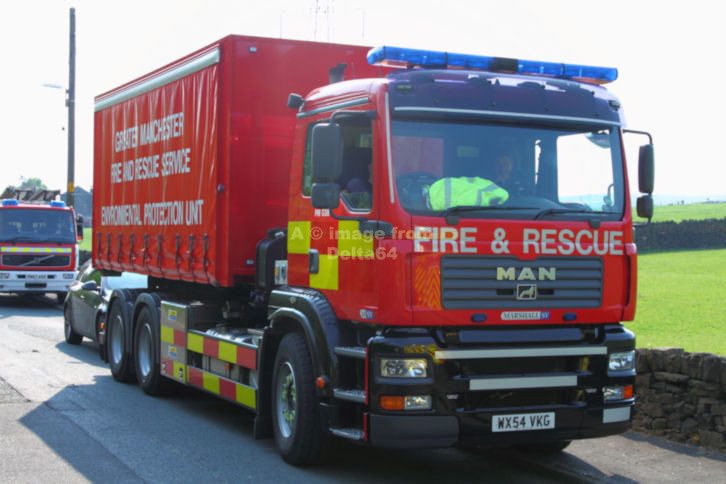 PM038 WK54VKG with the Environmental Protection Unit Pod from Bury.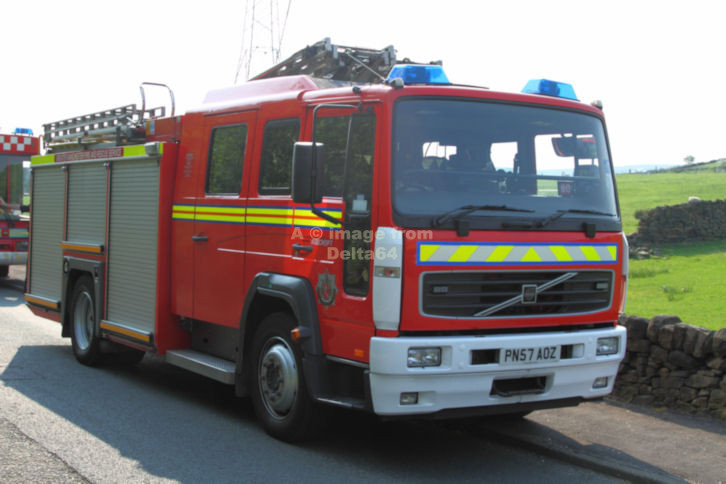 PN57AOZ from Agecroft was support pump for the Incident Command Unit.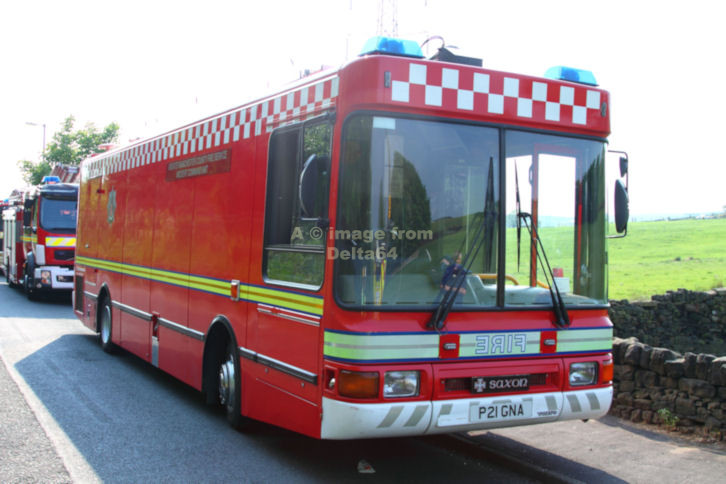 P21GNA from Agecroft.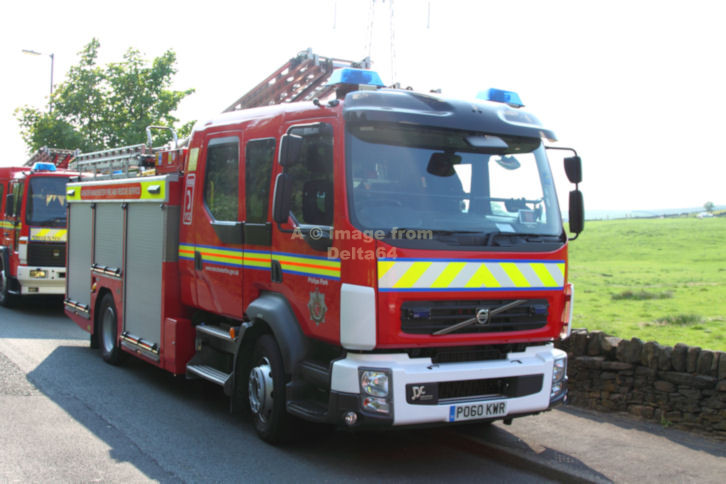 PO60KWR from Philips Park was support pump for the Hose Laying Lorry.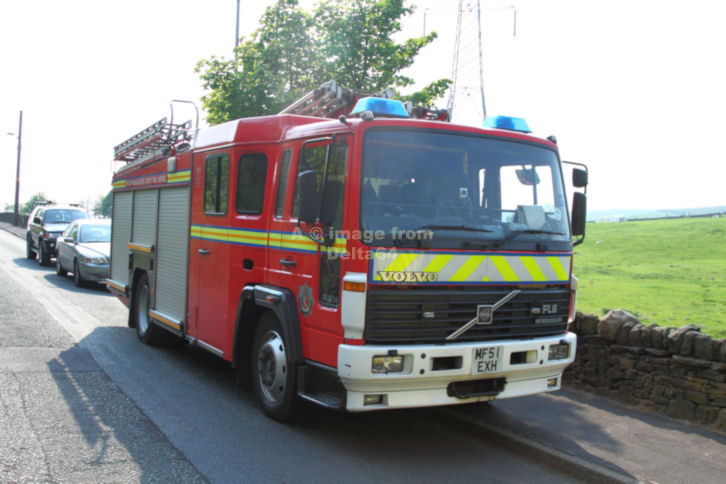 MF51EXH was running as a reserve pump at Oldham.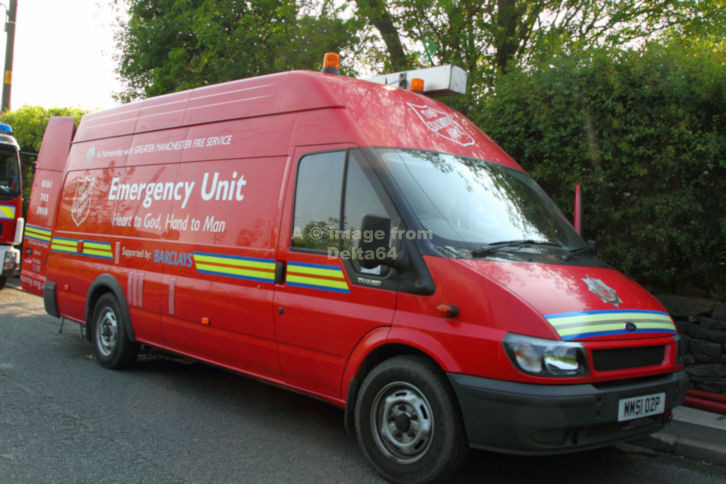 MM51OZP Salvation Army Catering Unit 'C' from Chadderton.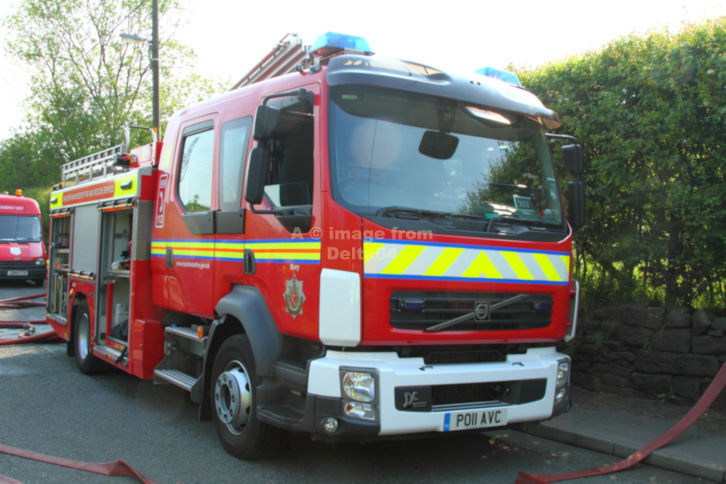 PO11AVC from Bury.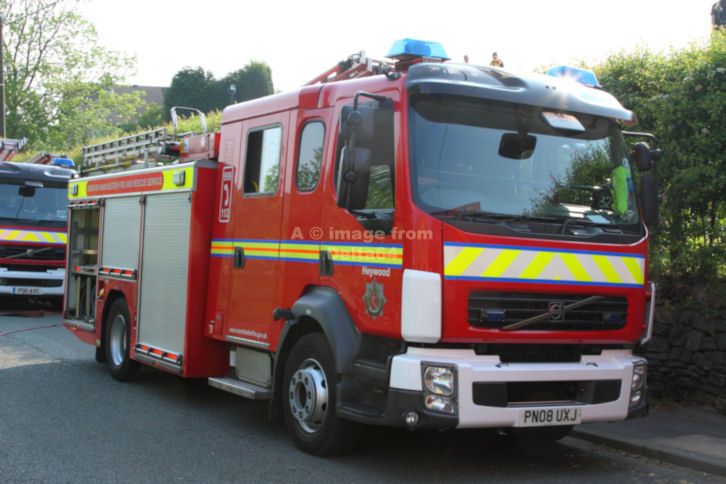 PN08UXJ from Heywood.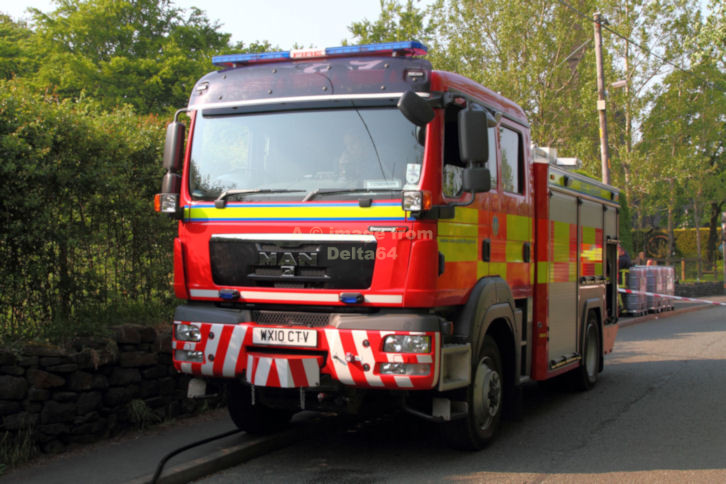 WX10CTV from Todmorden, West Yorkshire.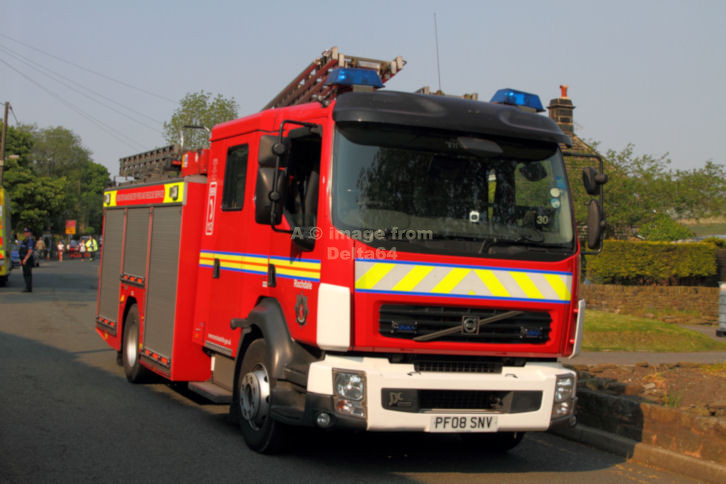 PF08SNV from Rochdale.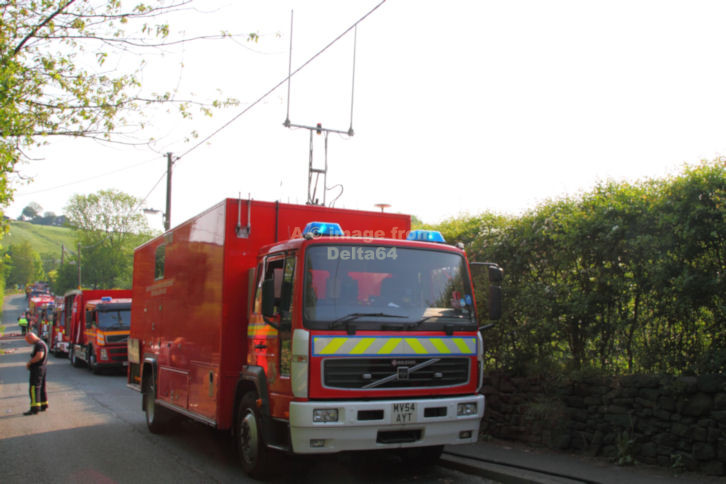 MV54AYT OSU from Hyde.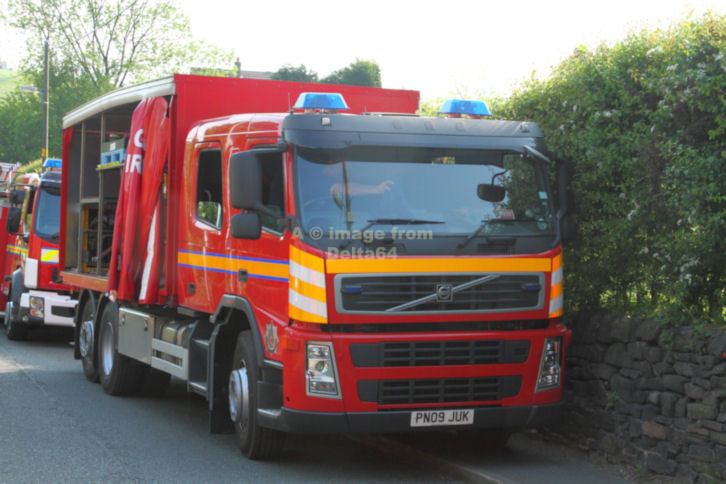 PN09JUK Foam Unit from Farnworth.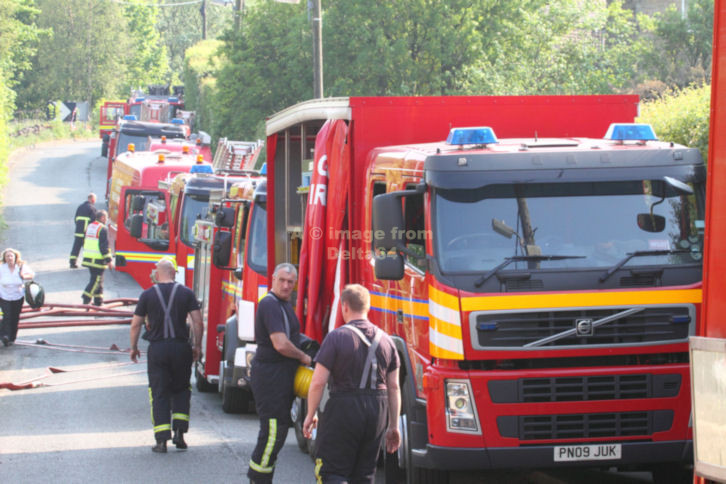 Line up from the Church towards the incident.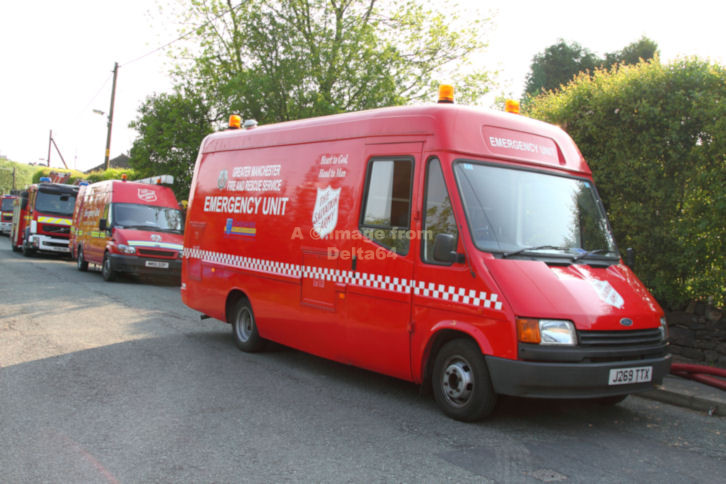 J269TTX Salvation Army Catering Unit 'A' from Whitefield.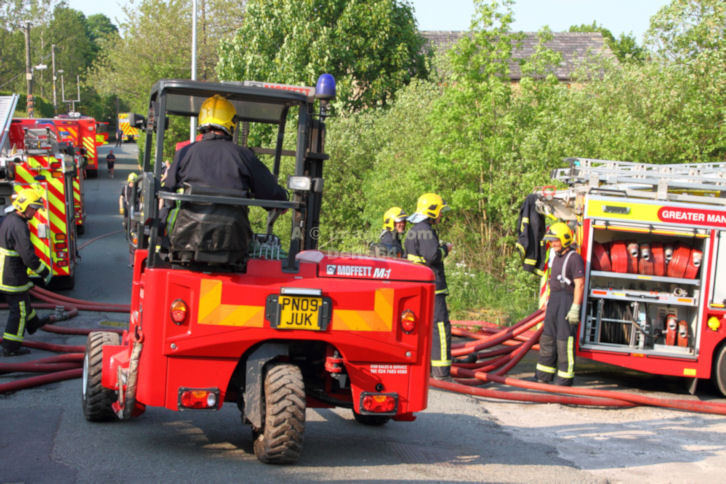 Moffett Mounty KX60JYS [carried on the vehicle as well as PN09JUK] from Farnworth.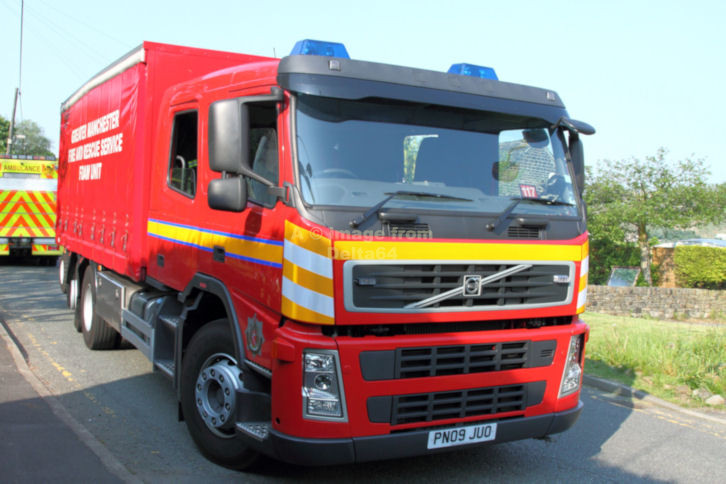 PN09JUO Foam Unit from Sale.
`