A2/E55/E40 STALYBRIDGE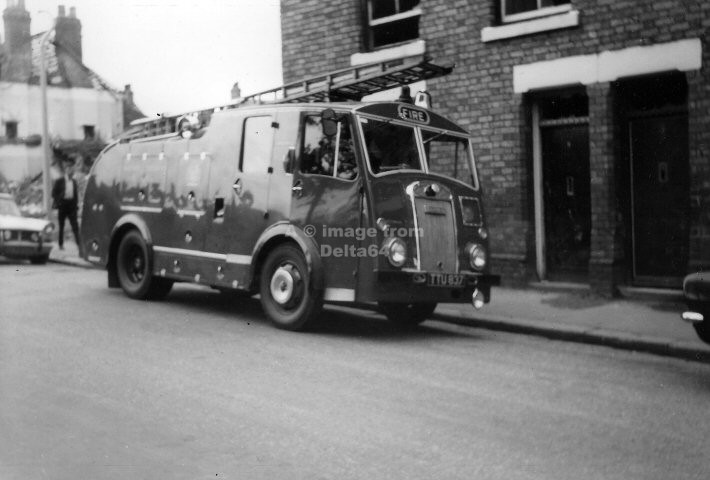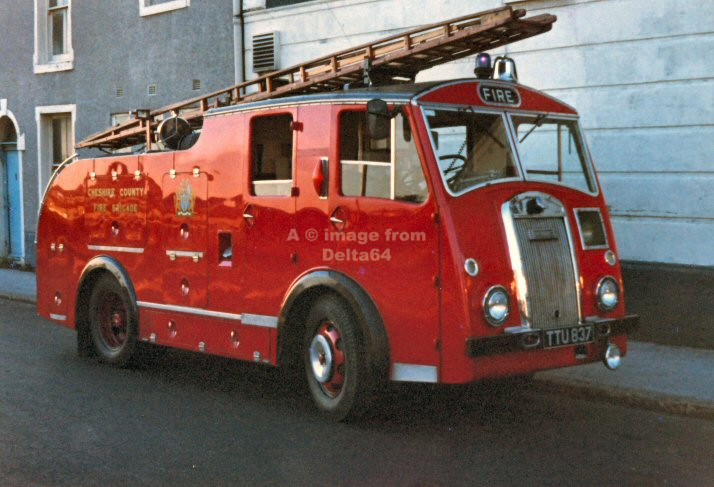 Two pictures of Dennis F8 TTU837 although with the name removed in the second shot, it would then be a reserve appliance.
[Copyright pictures ~ R. Simpson and reproduced with permission.]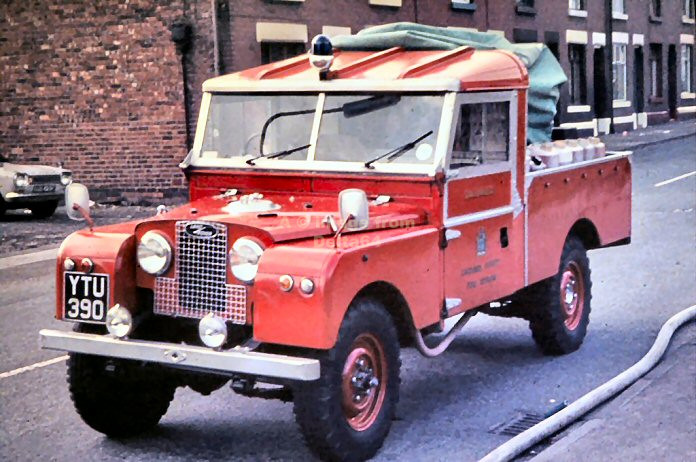 Land Rover YTU390 was the Hi-Expansion Foam Unit. It was seen 1 April 1973.
[Copyright picture ~ K. Howarth and reproduced with permission.]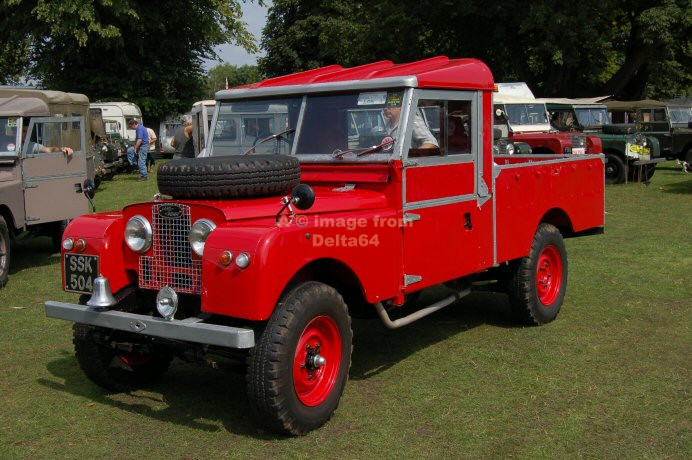 Now registered SSK504, Land Rover YTU390 was seen at Astles Park, 15 August 2010.
[Copyright picture ~ K. Howarth and reproduced with permission.]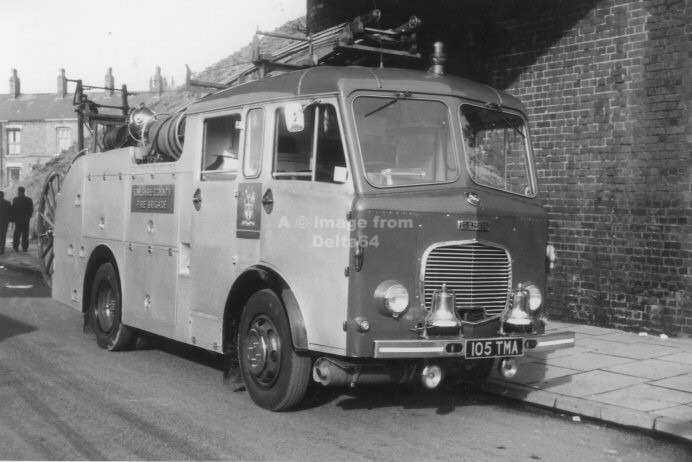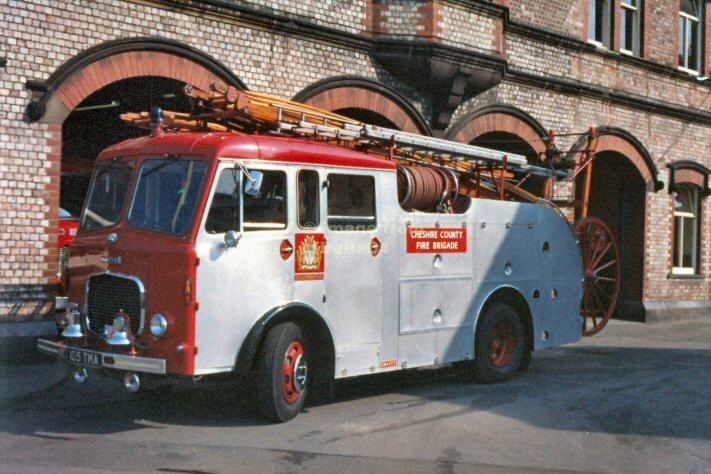 Two pictures of Dennis F24 Pump Escape 105TMA, the lower one being outside the old Fire Station.
[Copyright pictures ~ R. Simpson and reproduced with permission.]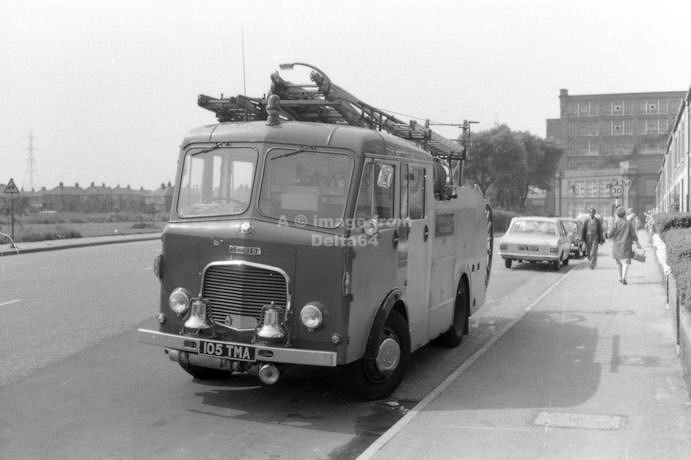 Dennis F24 Pump Escape 105TMA in Lancashire County's area during a large fire at Ram Mill, Chadderton, 31 July 1968.
[Copyright picture ~ Satis UK and reproduced with permission.]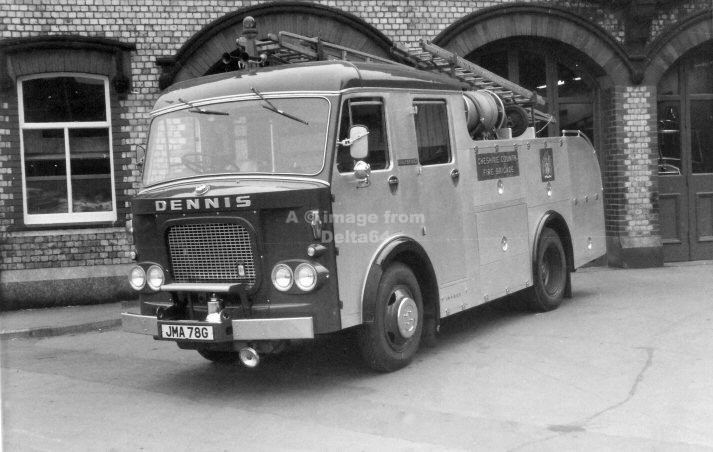 Dennis F38 JMA78G was also seen in front of the old Fire Station.
[Copyright picture ~ R. F. Bonner and reproduced with permission.]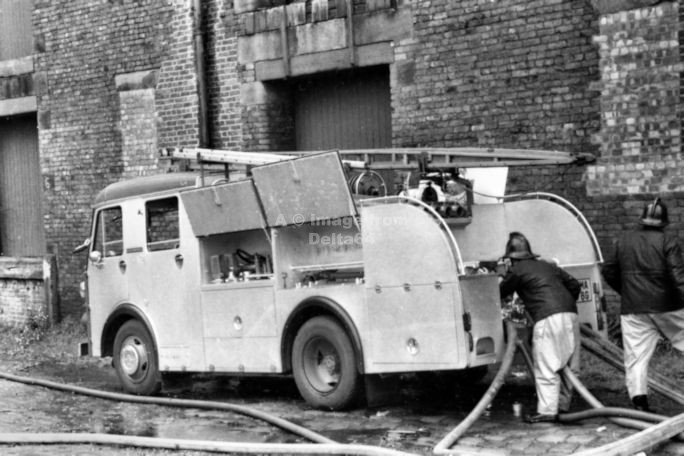 Another shot of Dennis F38 JMA78G at Tudor Mill, Ashton-under-Lyne, 24 June 1970.
[Copyright picture ~ Satis UK and reproduced with permission.]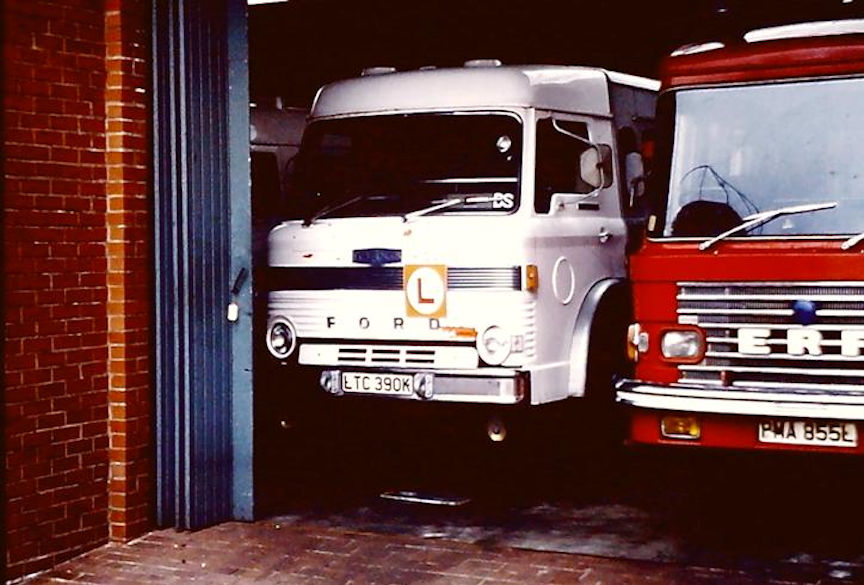 A record shot of ERF PMA855L which began life with Cheshire before passing to GMC, 1 April 1974.
[Copyright picture ~ the late Alastair Collins collection via Peter Williams and reproduced with permission.]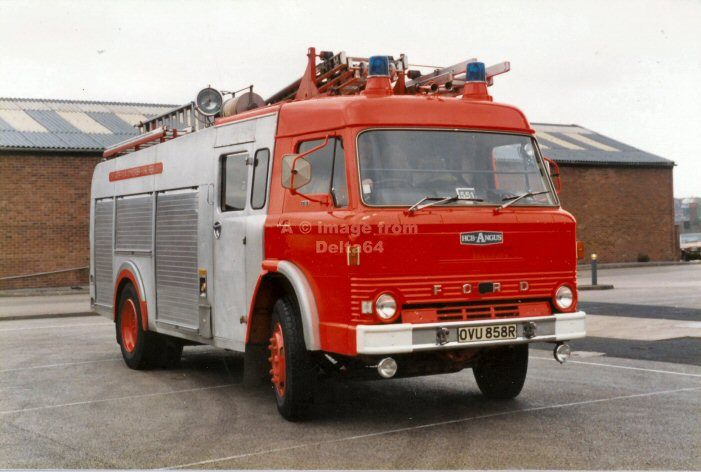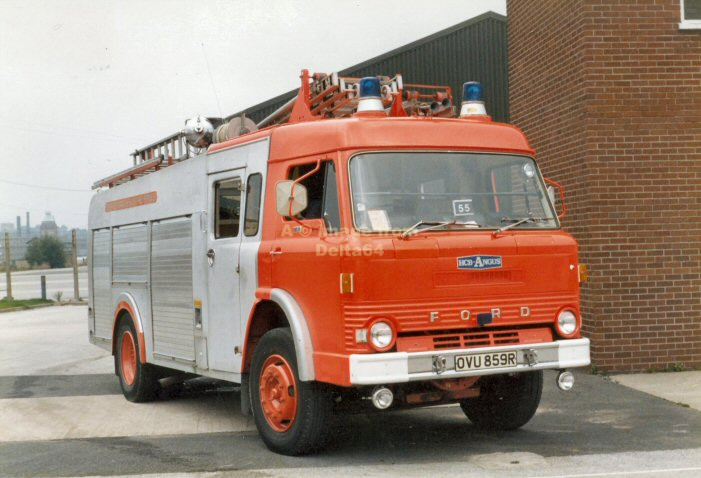 IT was quite rare to find pairs of Fords together as seen here with OVU858R and OVU859R
[Copyright pictures ~ the late Alan Gartside and reproduced with permission.]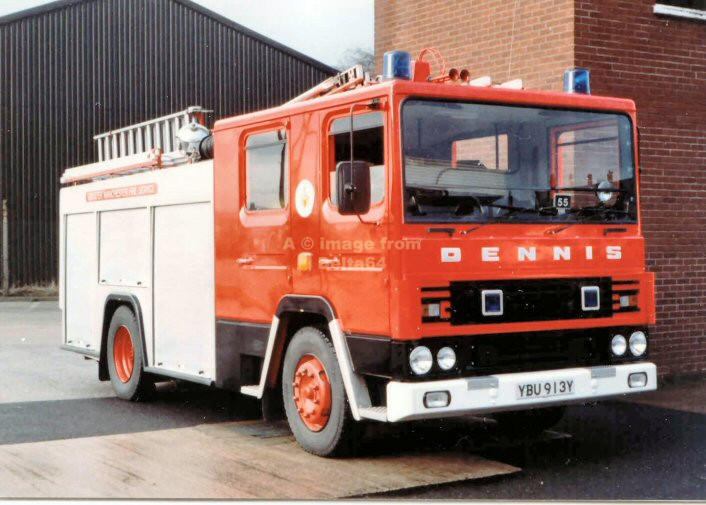 As confirmed by the number in the window, YBU913Y was on the run here before moving across the brigade to Leigh.
[NP collection ~ courtesy A Collier]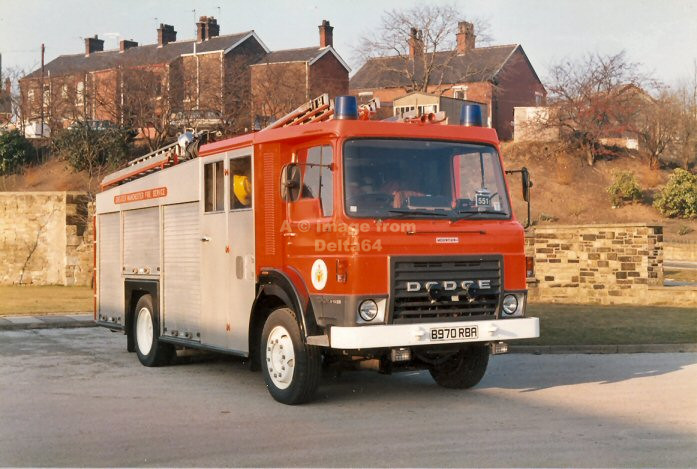 Dodge G13C B970RBA was seen at the rear of the station.
[Copyright picture ~ the late Alan Gartside and reproduced with permission.]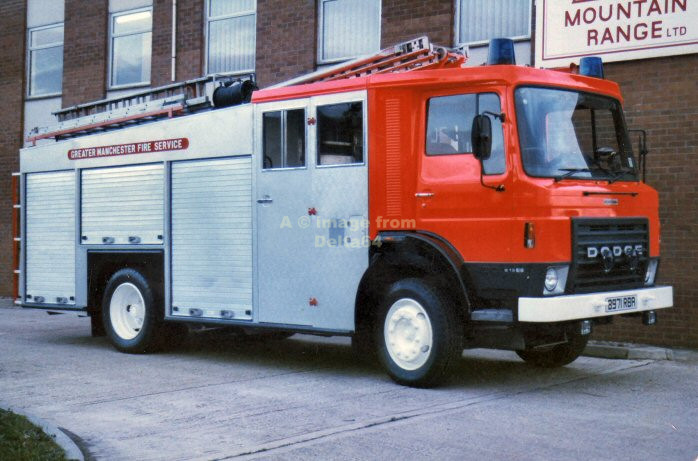 Dodge G13C B971RBA was seen outside the Mountain Range factory prior to delivery.
[From the Paul Warnock Collection and reproduced with permission.]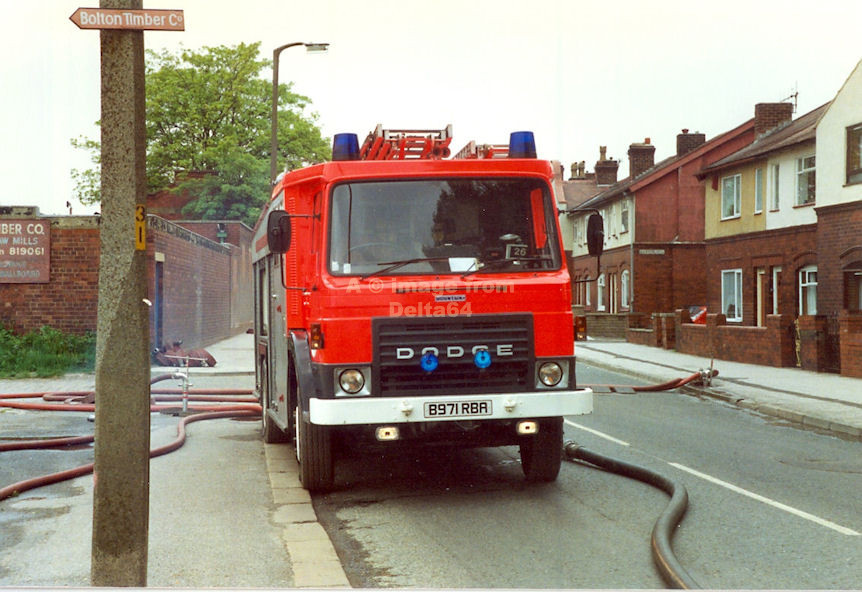 This picture shows Dodge B971RBA whilst in use as an operational reserve at Atherton.
[Copyright picture ~ Aidan Anderson and reproduced with permission.]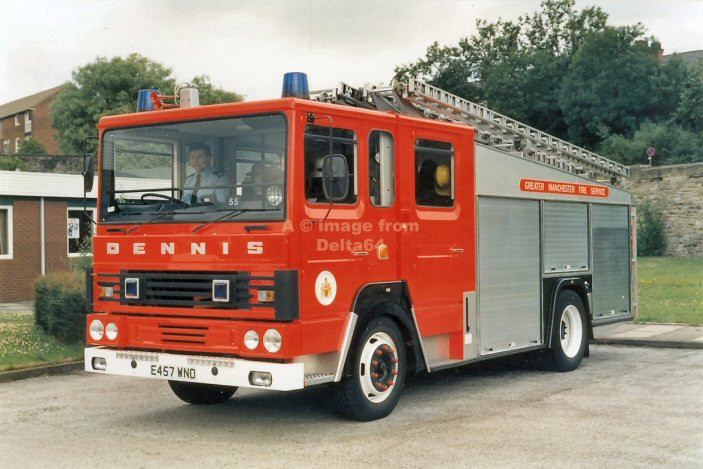 Dennis SS137 with bodywork by Fulton & Wylie was seen in the station yard.
[Copyright picture ~ the late Alan Gartside and reproduced with permission.]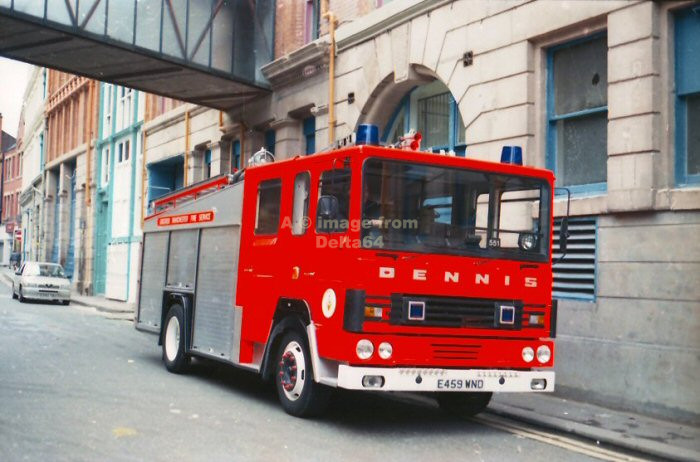 Dennis SS137 E459WND allocated to Stalybridge, was seen in Manchester City Centre,
when photographed in the late 1980's.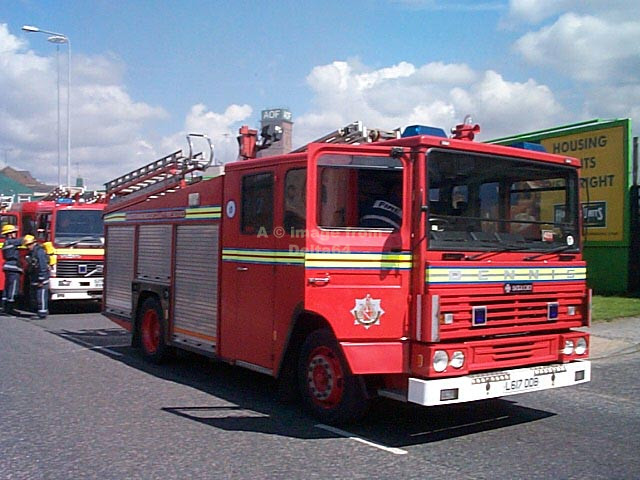 Although it didn't have the name on the door, L617DDB was still operational at Stalybridge
when seen at a 15 pum pincident in Hollinwood, 9 August 2001.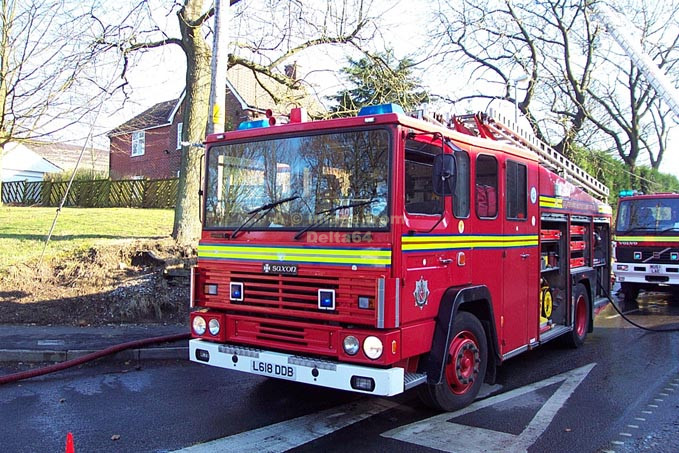 Sister appliance L618DDB, however, was on the run from its former station as a reserve when seen 15 February 2003.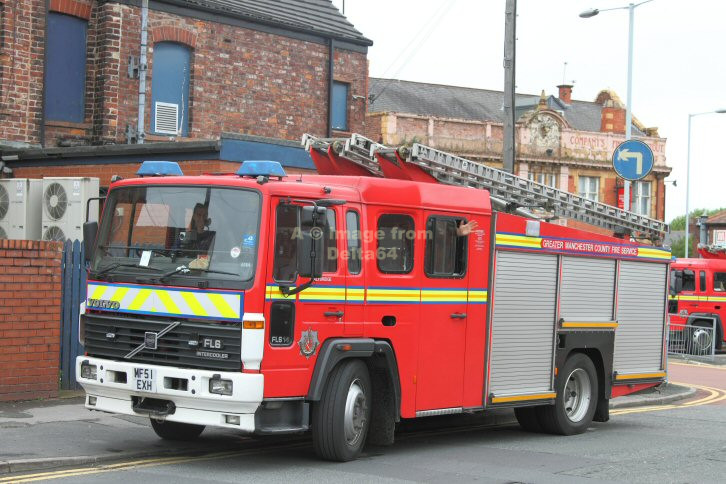 Pump MF51EXH was seen at an incident in North Reddish, 25 June 2011.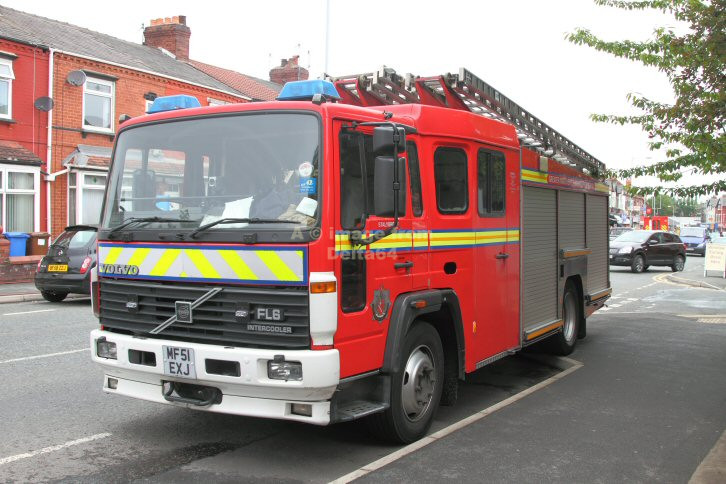 Sister appliance MF51EXJ was also seen in North Reddish, 25 June 2011.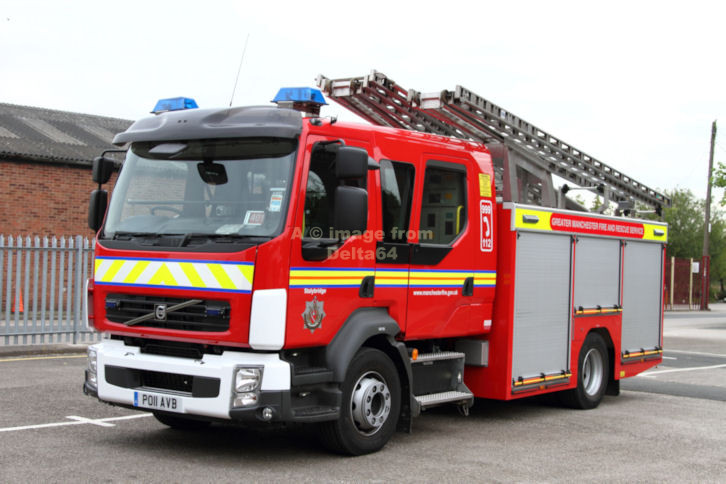 Similar appliance PO11AVB was seen in the station yard, 31 August 2011.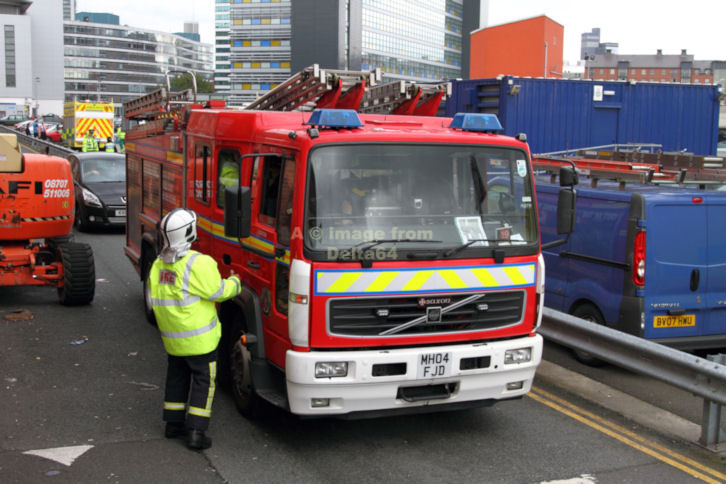 Originally at Gorton, Volvo MH04FJD was seen arriving at a major exercise at Piccadiilly Rail Station, 18 September 2011.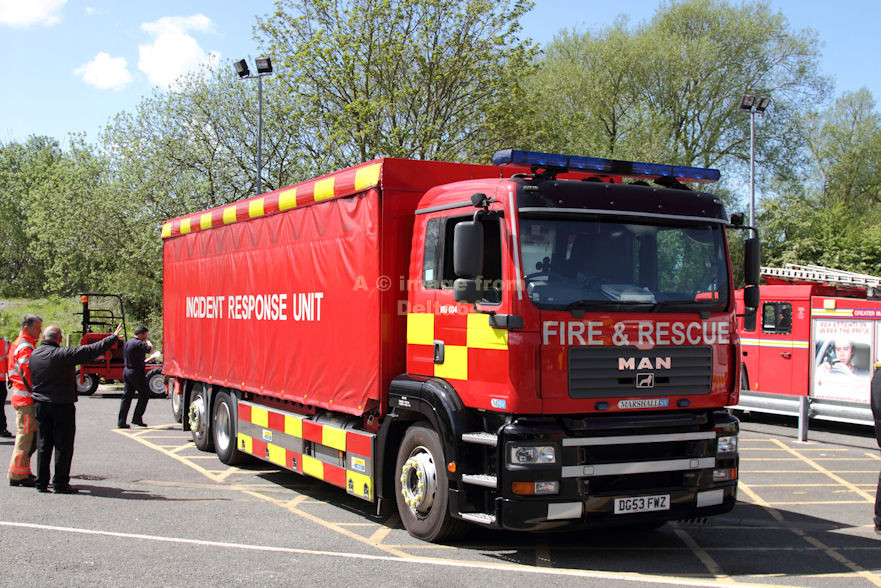 IRU034 DG53FWZ was seen at Leigh, 12 May 2015.