MAKE PUMPS 12
SPICE CITY BALTI HOUSE
STANLEY STREET, LIVERPOOL
8TH AUGUST 2009.
The time of call for this incident was believed to be around 0620. All the pictures below were taken some time later.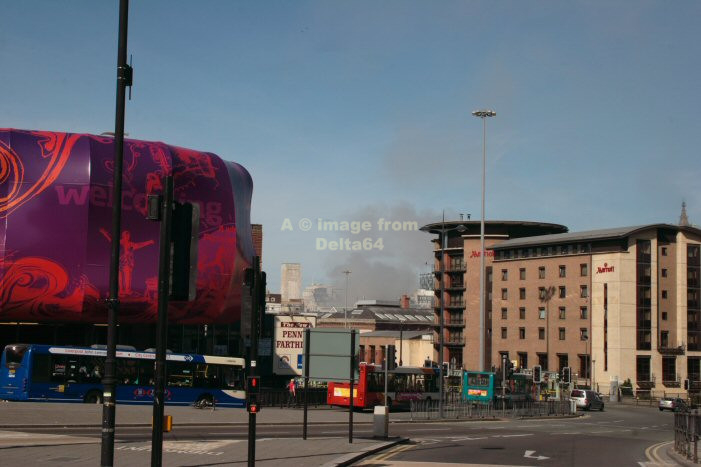 This was the view from Lime Street at about 0940 with the smoke clearly visible in the distance.
The next 6 pictures were all taken by Paul Mclean and remain his copyright.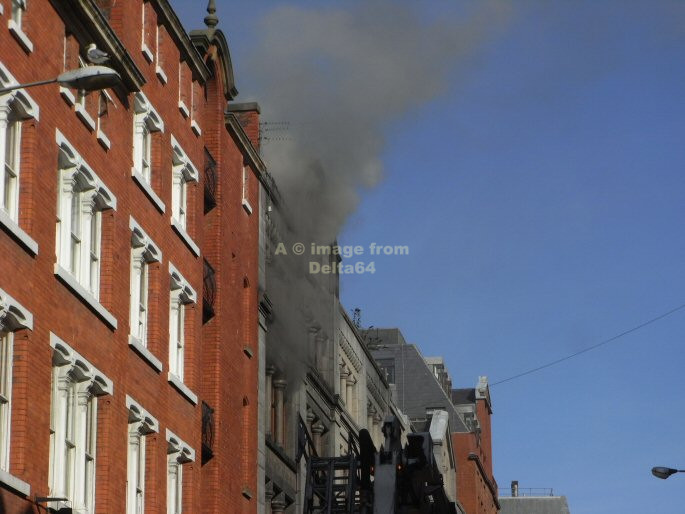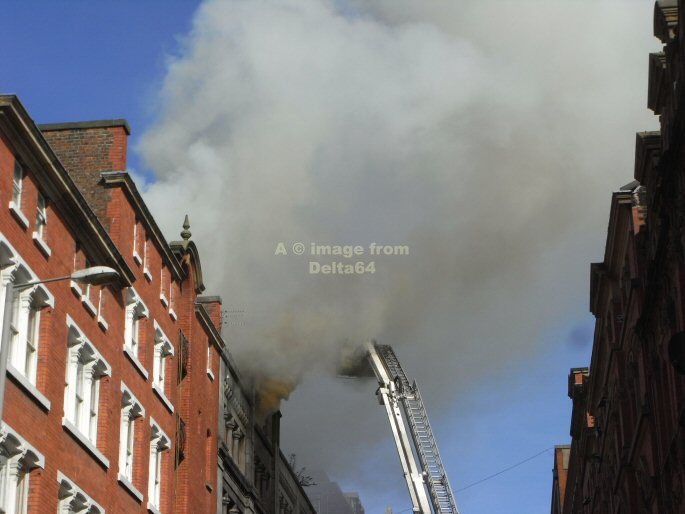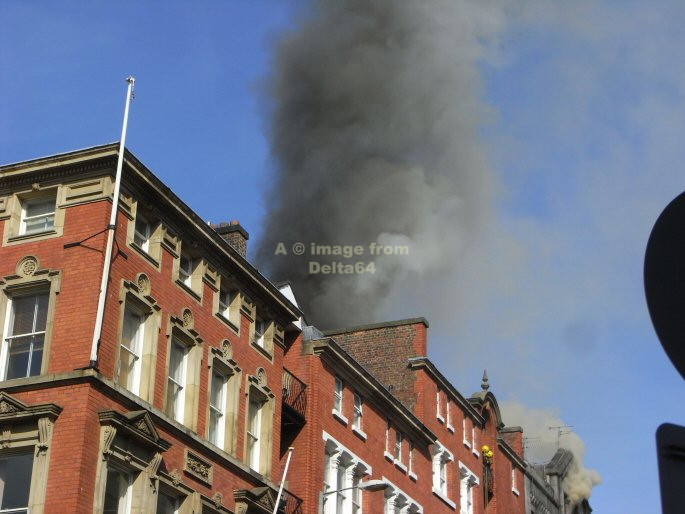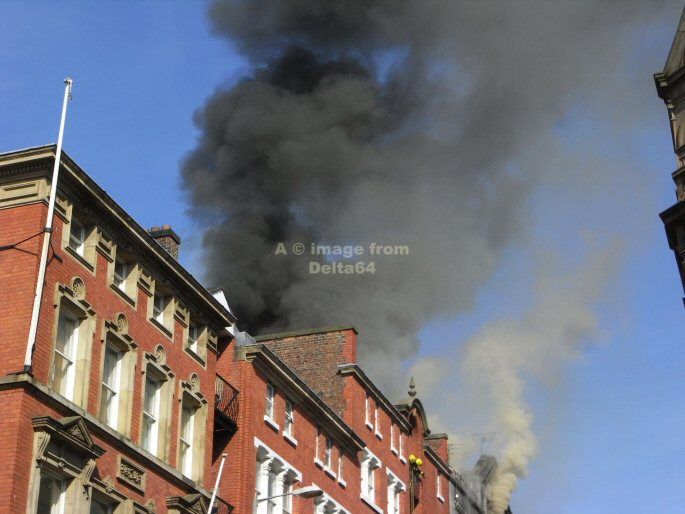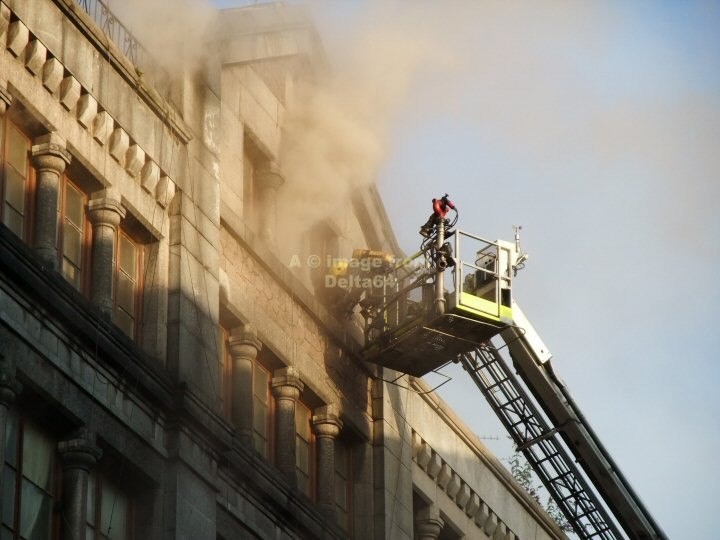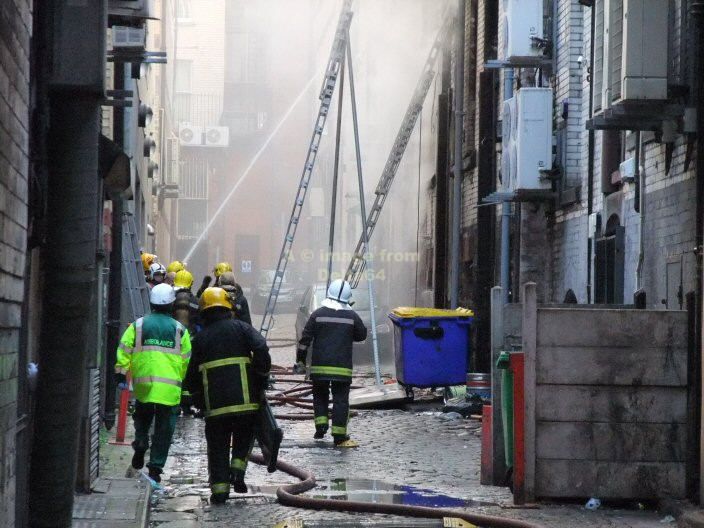 The last two pictures below were taken by myself from either end of Stanley Street just before 1700.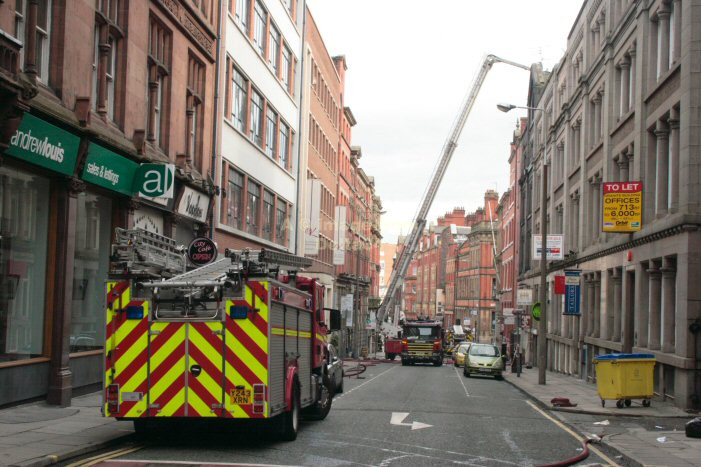 Nearest the camera is Scania Y243HRN from West Kirby, and in the distance DK05HBF from Liverpool City Station.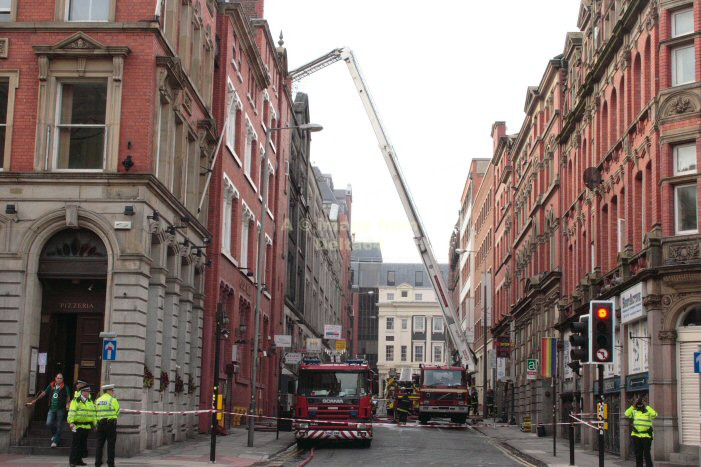 On the left Y246XRN from Bootle/Netherton and on the right CPL K474OKB from Eccleston.