M14 SPEKE/GARSTON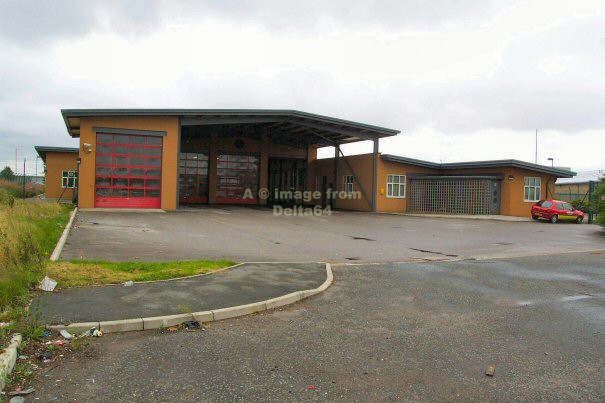 Location : Cartwright Farm Road, Speke
Allocation : 1 pump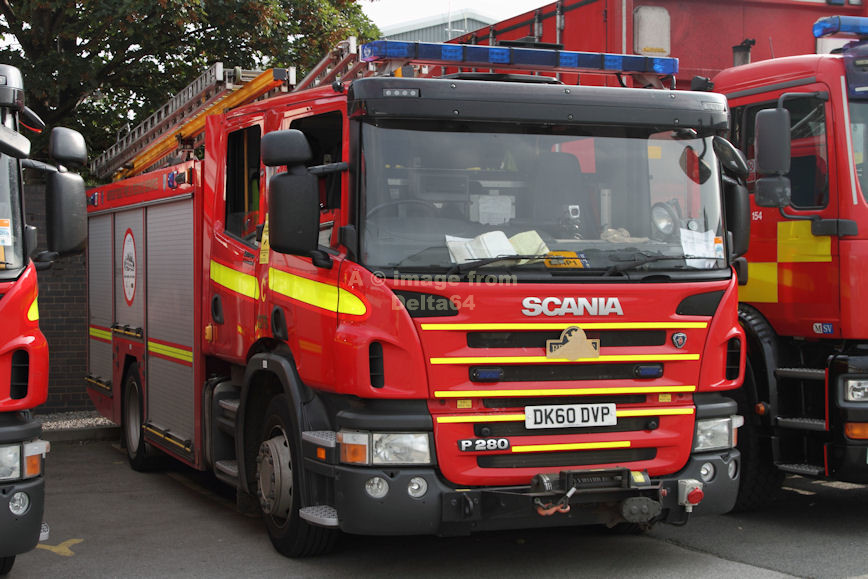 Browns bodied Scania DK60DVP was seen the T.D.A., 18 September 2014.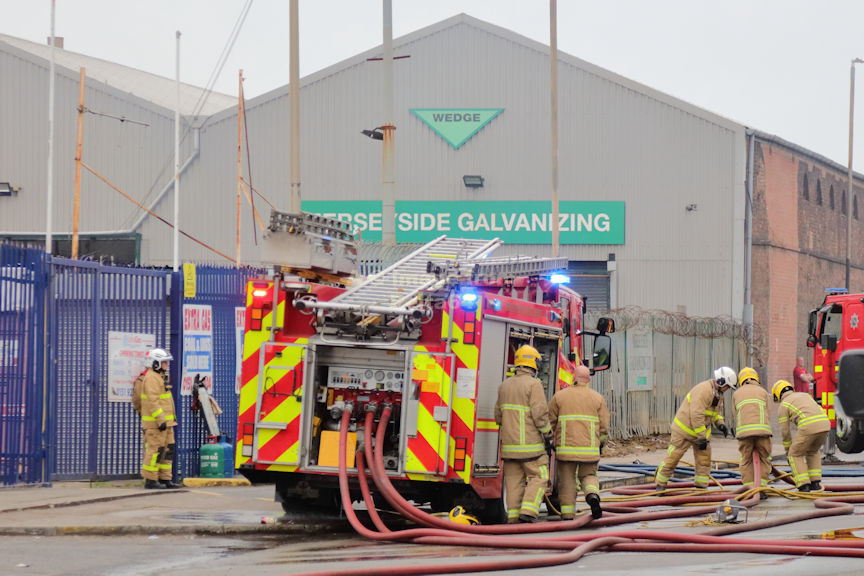 Scania DK60BVP hard at work at a fire in a derelict building in Garston, 21 May 2020.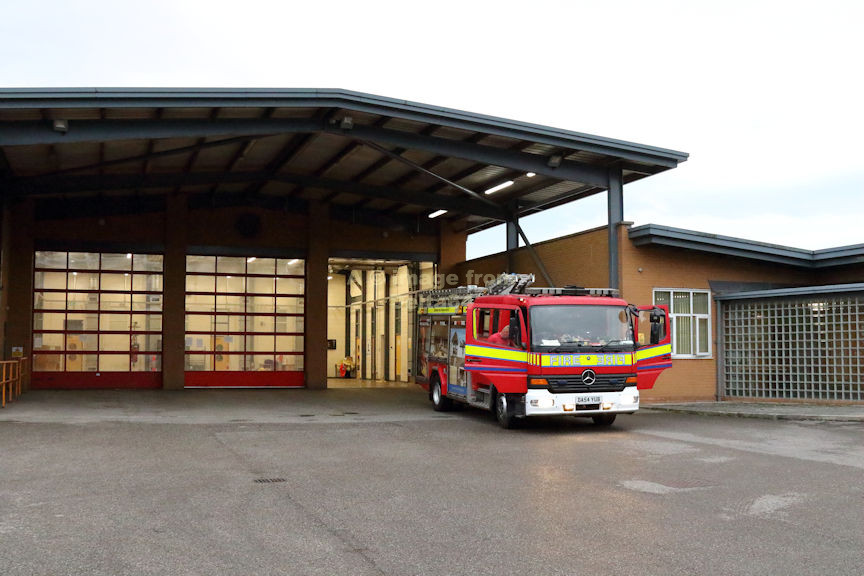 A 15 pump fire in Merseyside saw a number of Over The Border standby movements.
Mercedes Atego DA54YUB from Audlem, on the Cheshire/Shropshire border, was on standby during the evening of 17 July 2019.