MAKE PUMPS 8
SIROMER
TAYLORS LANE, PILLING
6 JANUARY 2017
Apart from the first picture which is credited to M. Dawson, the remaining pictures on this page were all taken by me personally.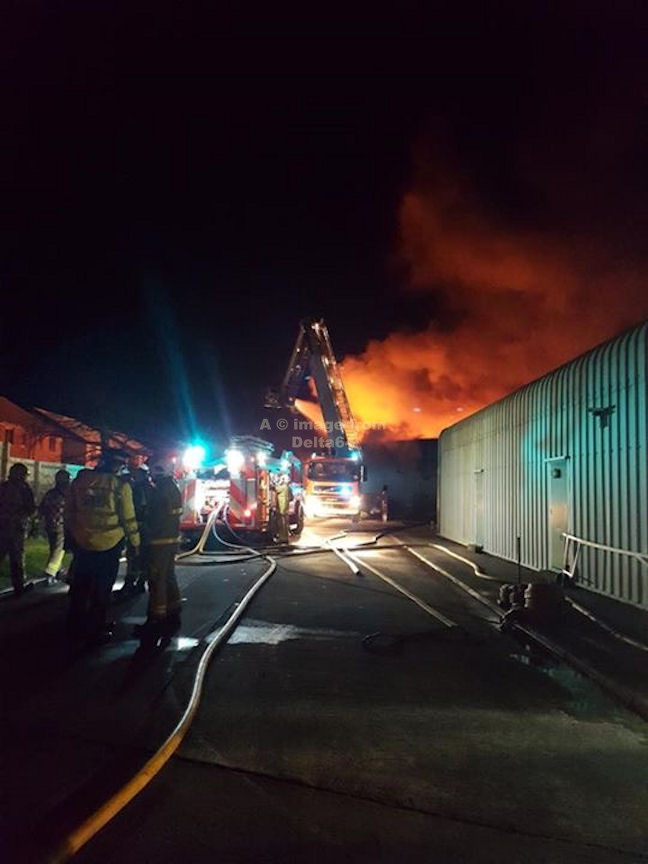 Taken in the early stages of the incident by the O-i-C of the first appliance.
[Copyright picture ~ M. Dawson and reporduced with permission.]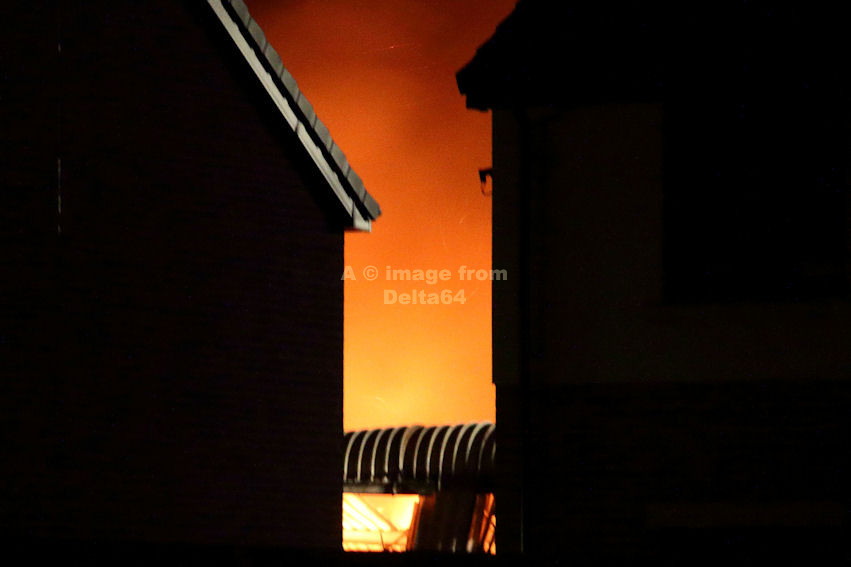 When I arrived, it was thought acetylene cylinders were involved and a cordon was set up appropriately.
This was the only shot I could get from outside the cordon with the fire seeN between two houses.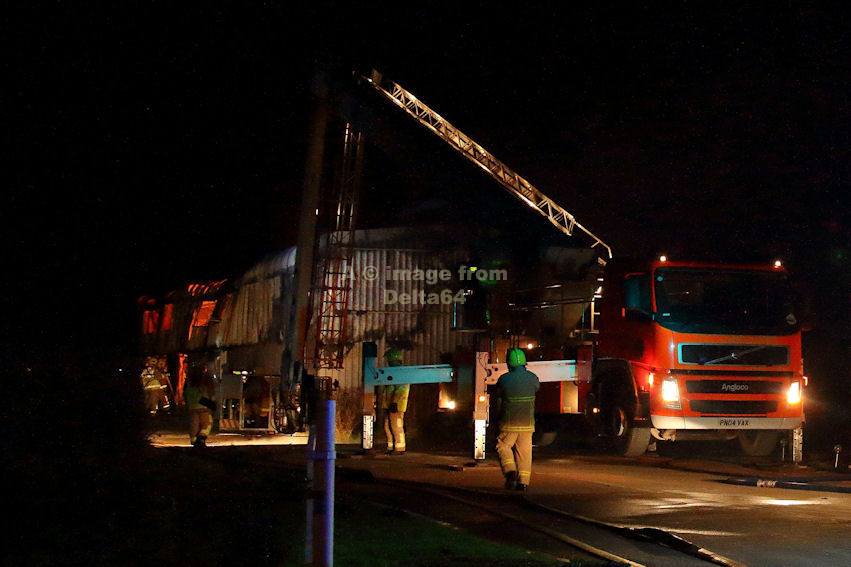 It was later established that acetylene was not involved and the 200m cordon was lifted.
This picture, taken from Taylors Lane, shows the the fire still burning at the rear of the premises.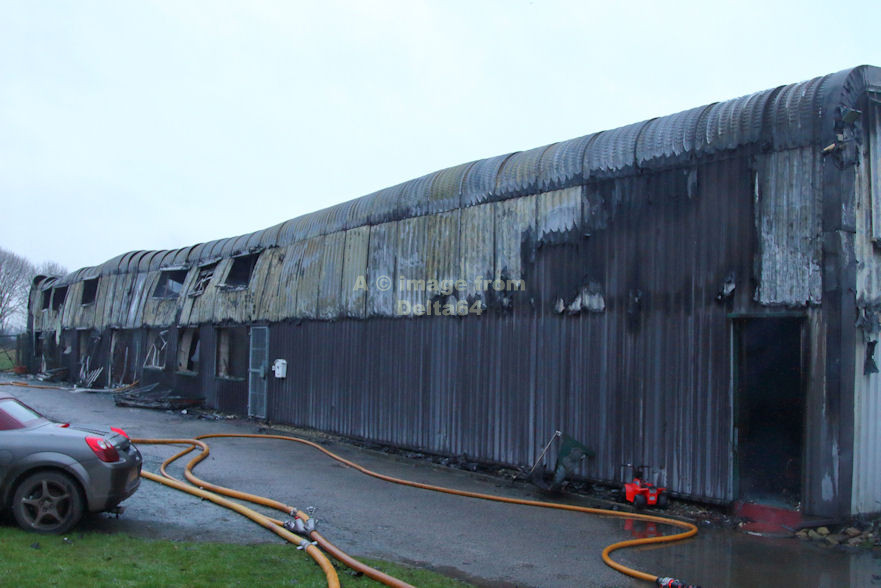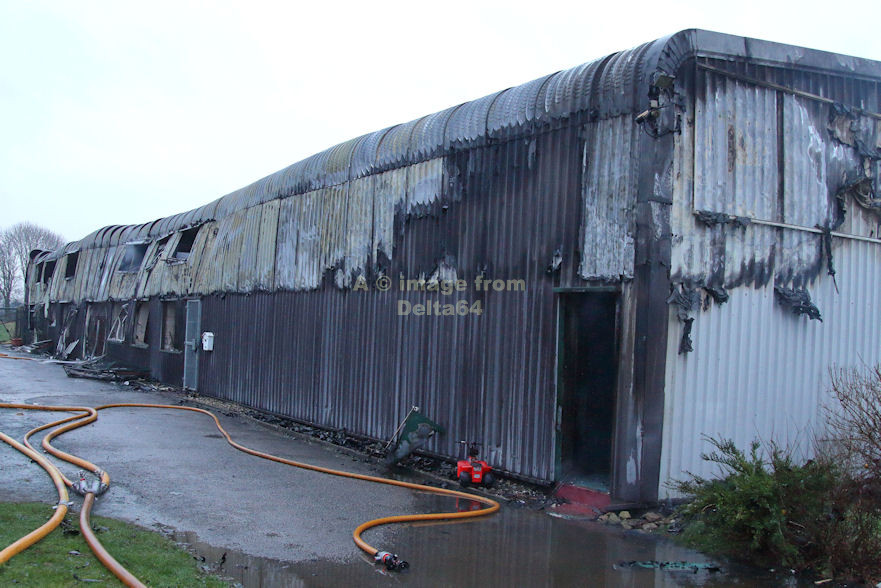 Later, when the fire was extinguished, I was taken on to the fireground. to see the extent of the damage.
Below is a selection of pictures of appliances that attended the incident. Most were taken at first light.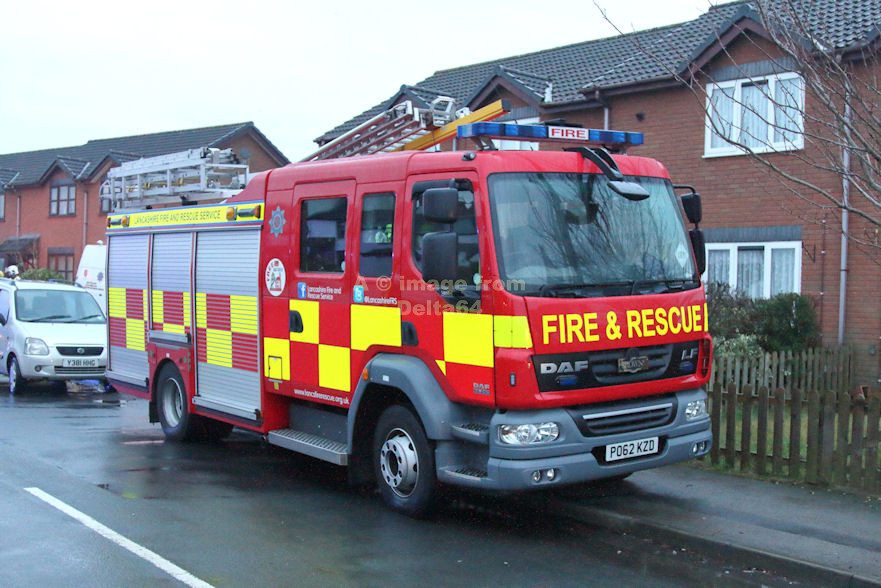 PO62KZD from Morecambe.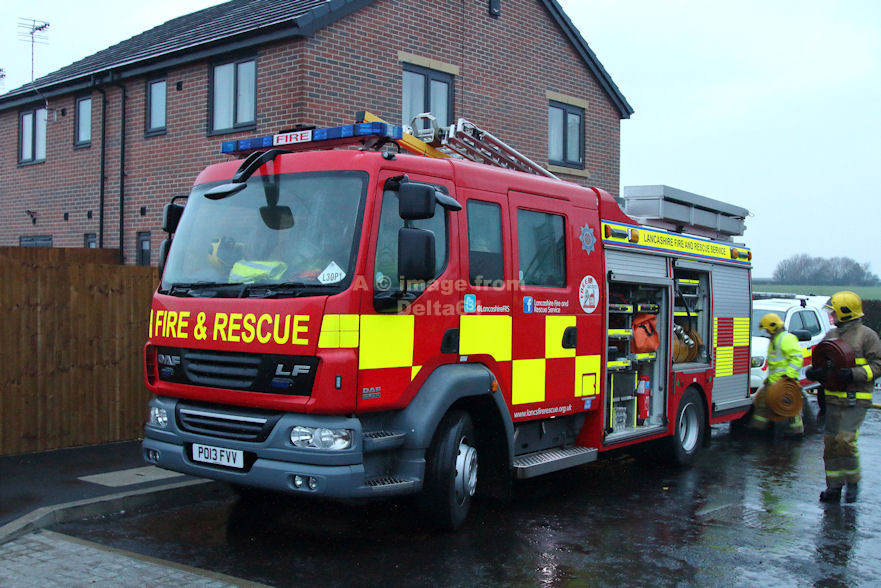 PO13FVV from Blackpool.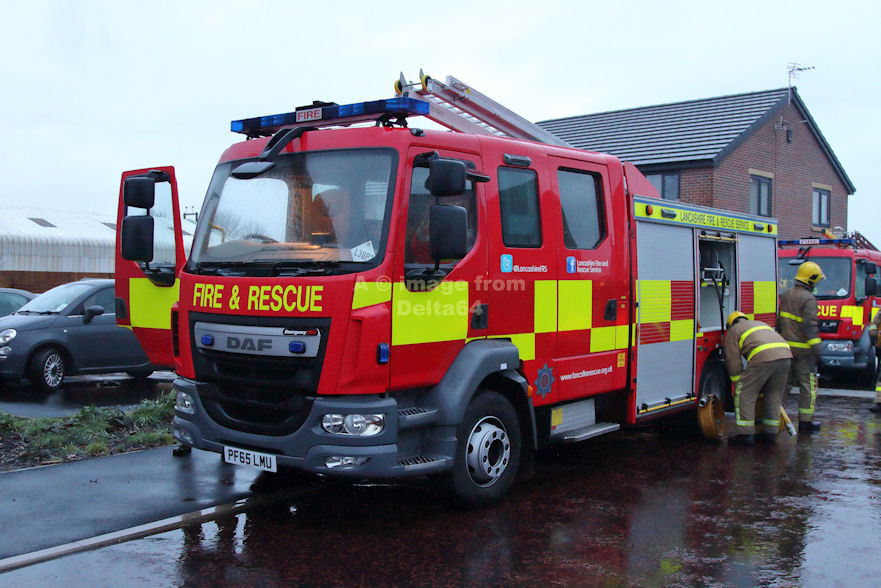 PF65LMU from Blackpool.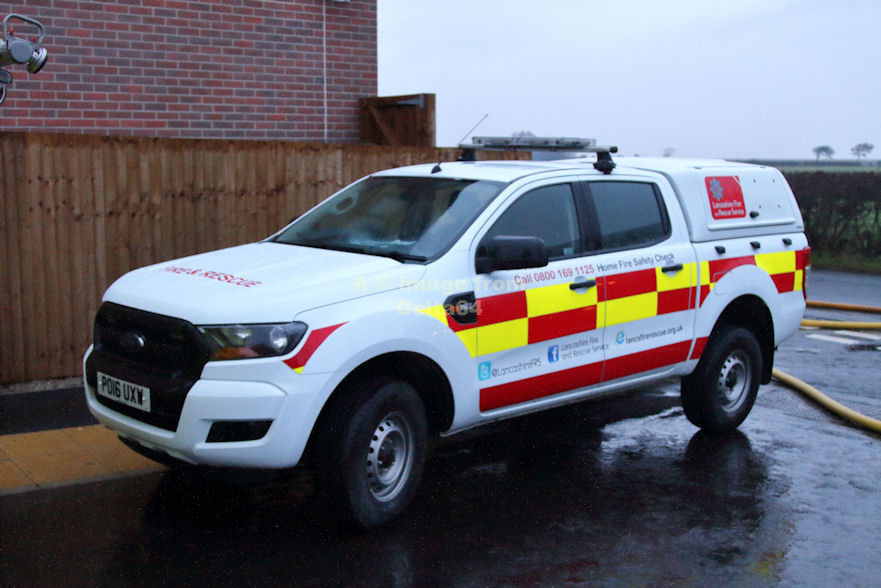 PO16UXW with the Drone.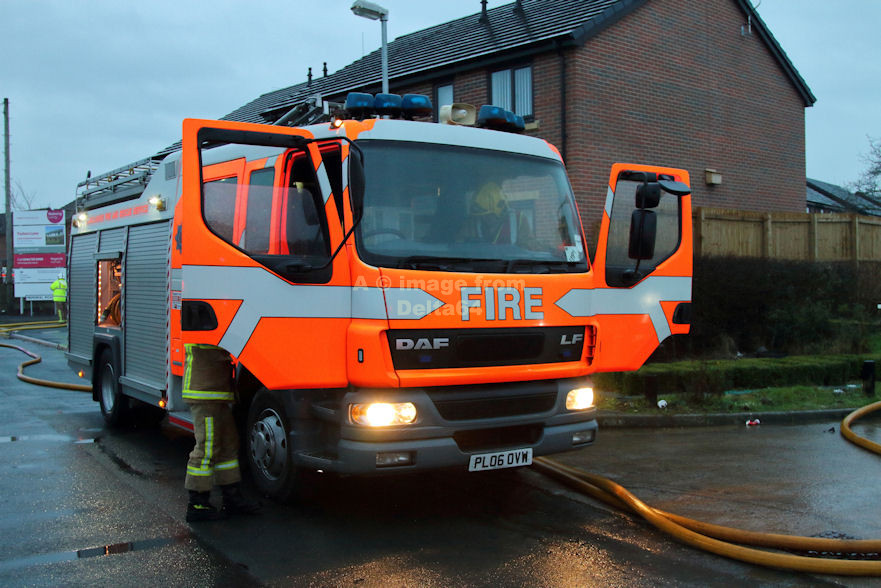 Reserve appliance PF06OVW from Lancaster.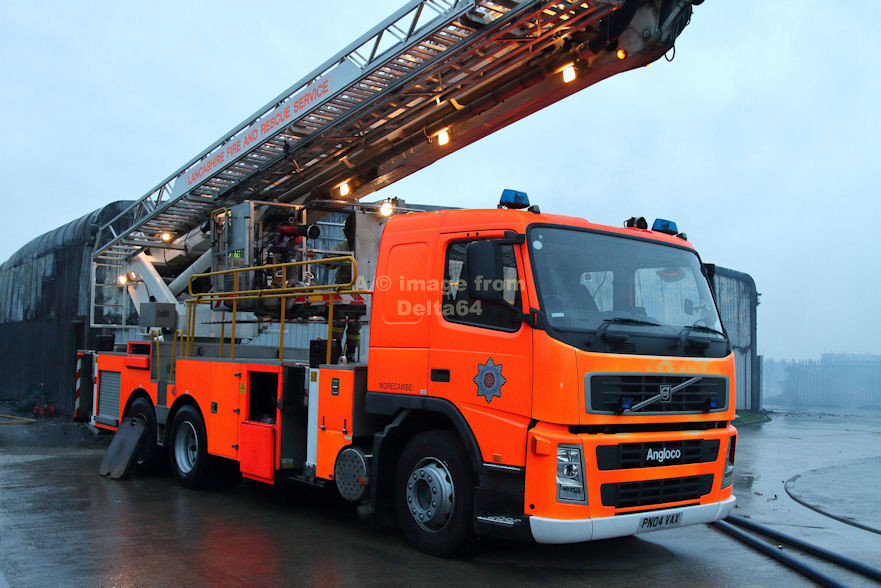 PN04VAX from Morecambe.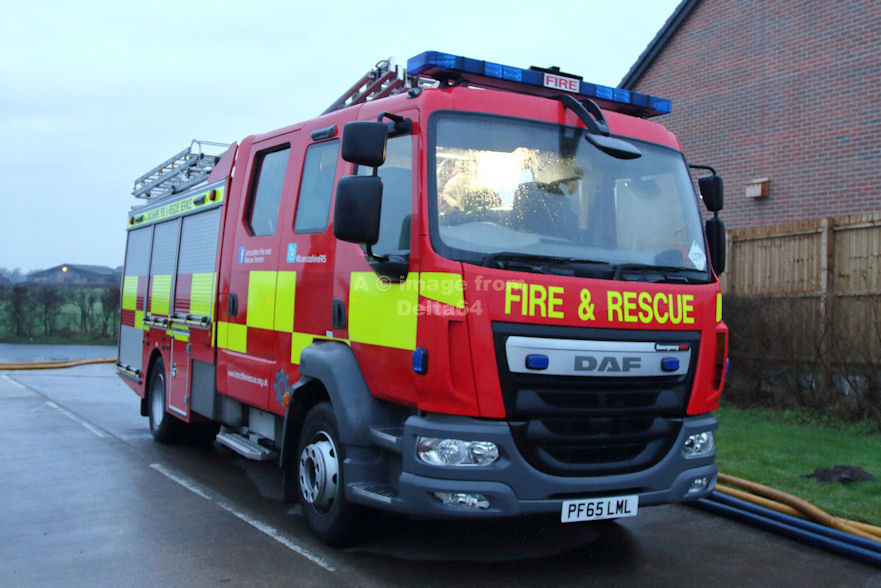 PF65LML from South Shore.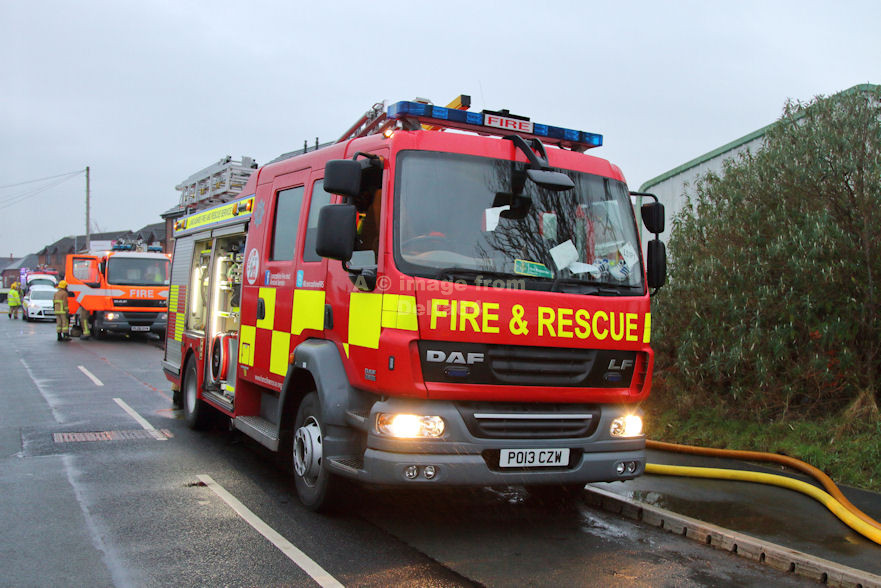 Relief pump PO13CZW from Ormskirk.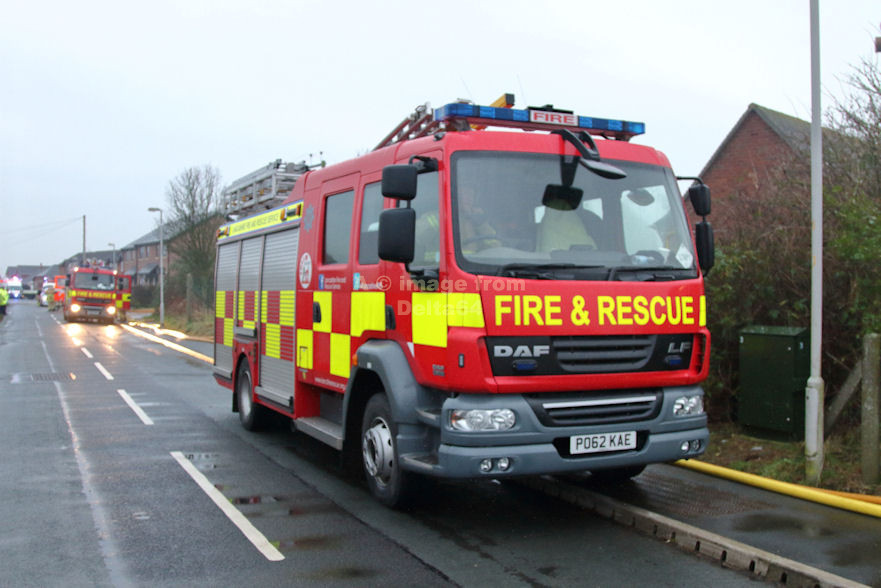 Relief pump PO62KAE from Darwen.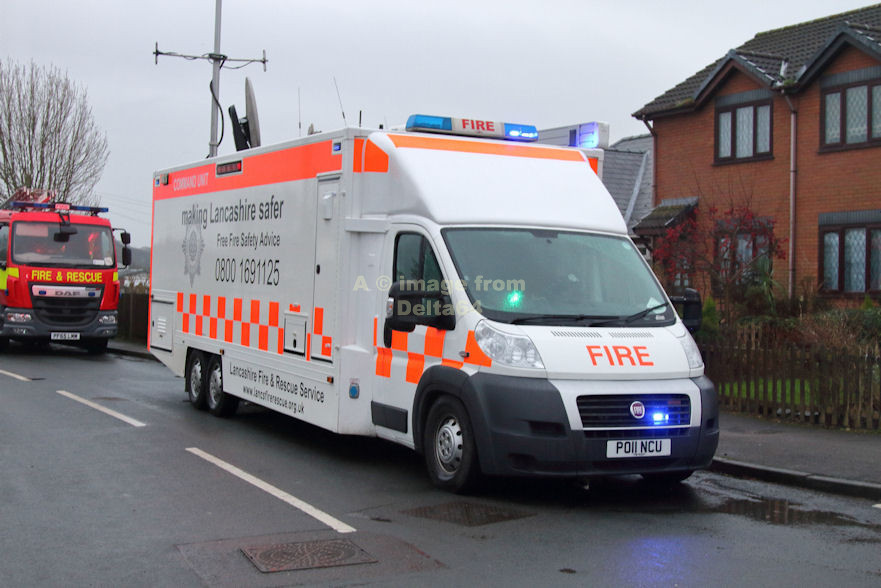 PO11NCU from Fulwood.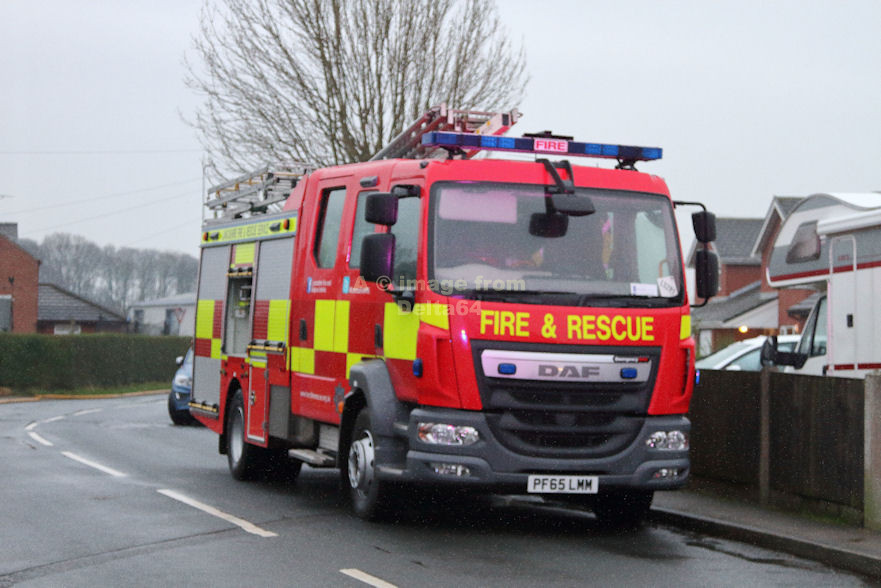 PF65LMM from Fulwood.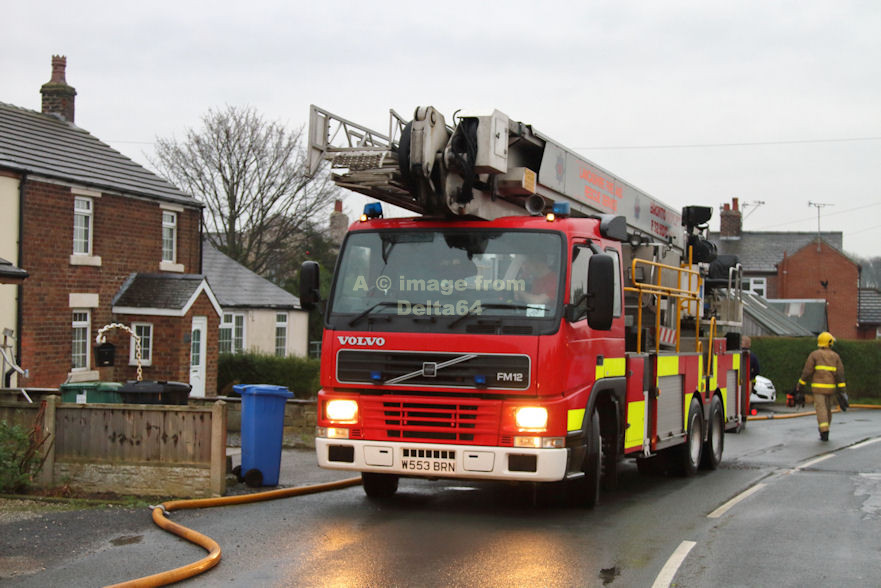 Relief ALP W553BRN from Hyndburn.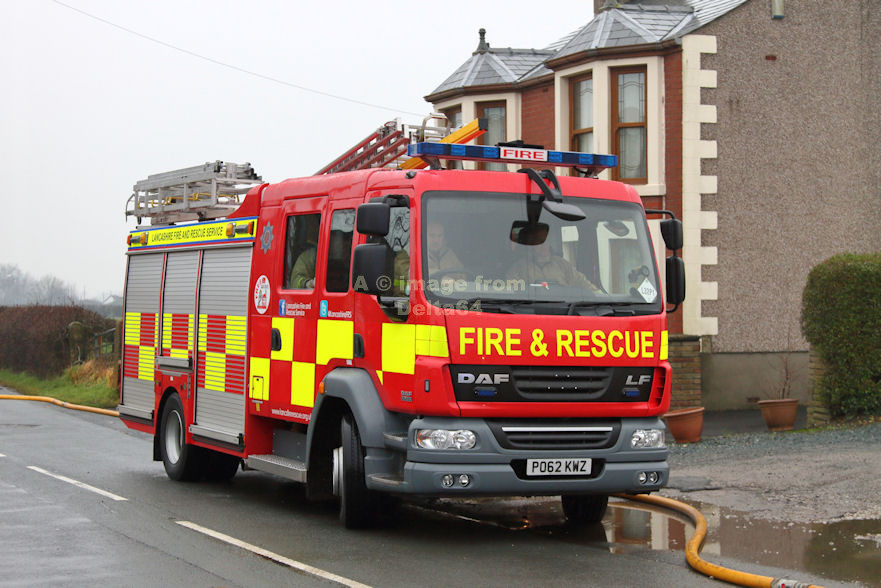 PO62KWZ from Fleetwood.