15 SILVERDALE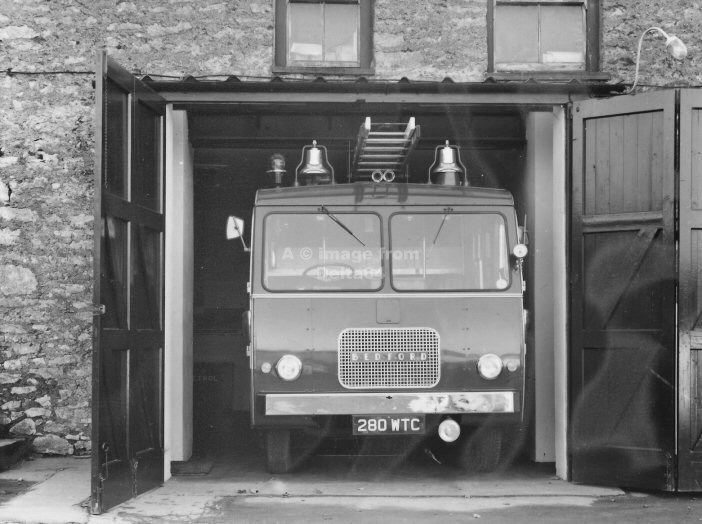 Bedford J5 Water Tender 280WTC seen in the old station in Shaw's yard.
[Photo courtesy Silverdale Fire Station and reproduced with thanks.]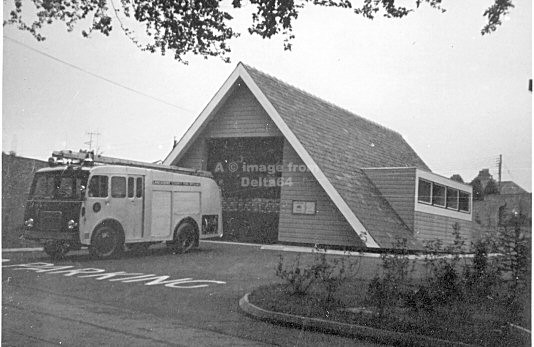 From memory, this picture was taken just as the station opened c1971.
The appliance is believed to be Bedford J5 280WTC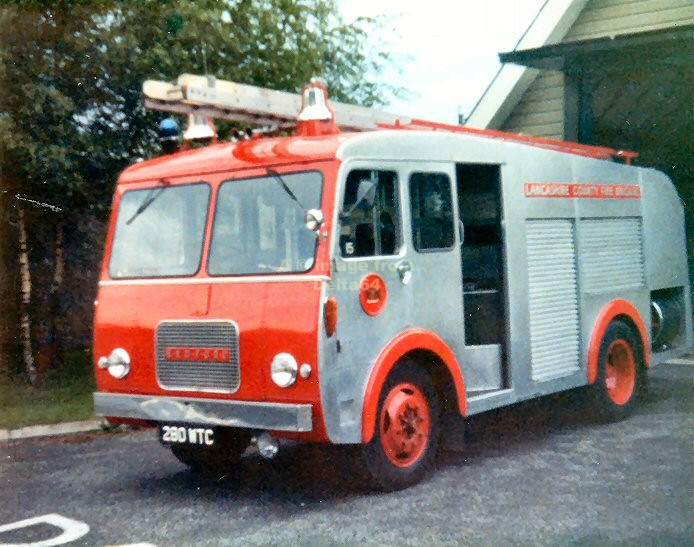 No mistaking that this clearly is Bedford J5 280WTC
[Copyright picture ~ Malcolm Nuttall and reproduced with permission.]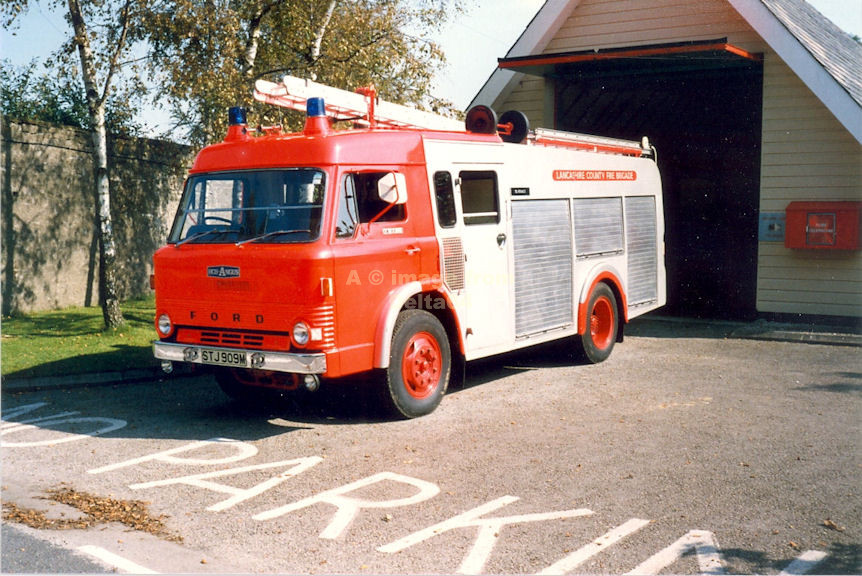 Ford D1114 STJ909M was also seen on the station forecourt.
[Copyright picture ~ D. Barker-Brown and reproduced with permission.]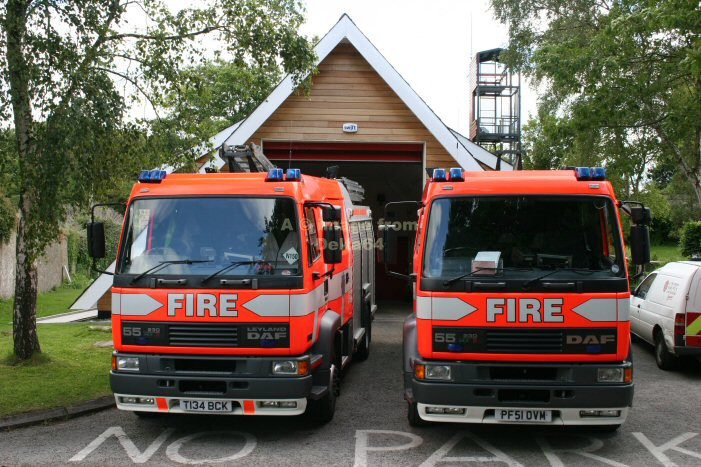 Silverdale is normally the quietest station in the County and certainly the most northerly .
Reserve Daf55 T134BCK was seen next to incoming Daf55 PF51OVM, 26 June 2007.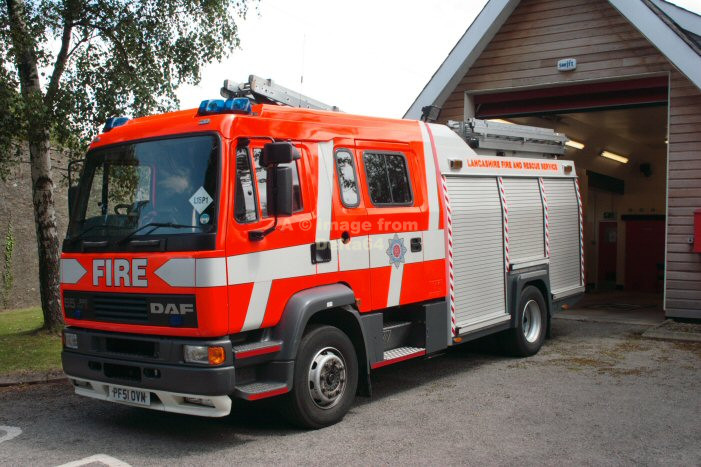 Daf55 PF51OVM was seen again on the station forecourt, 6 July 2009.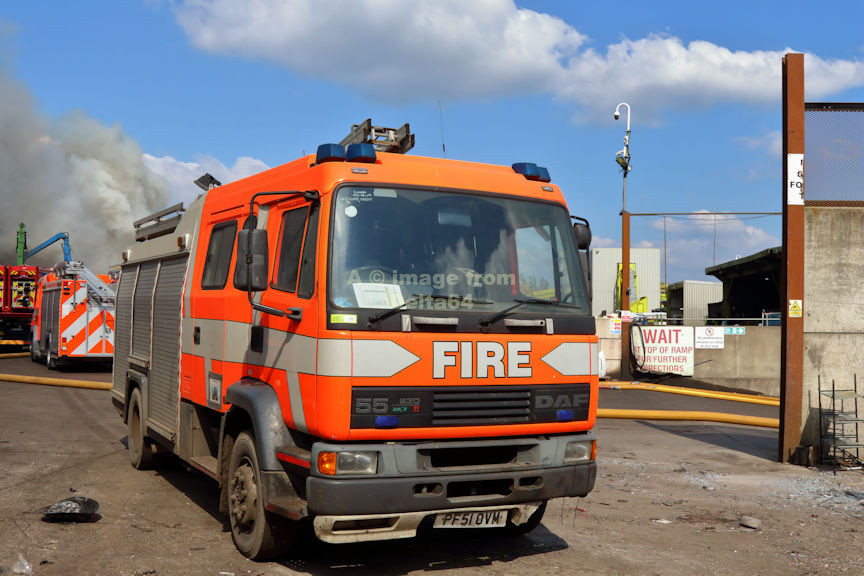 Now in private ownership, Daf55 PF51OVM was still going strong, 23 April 2022.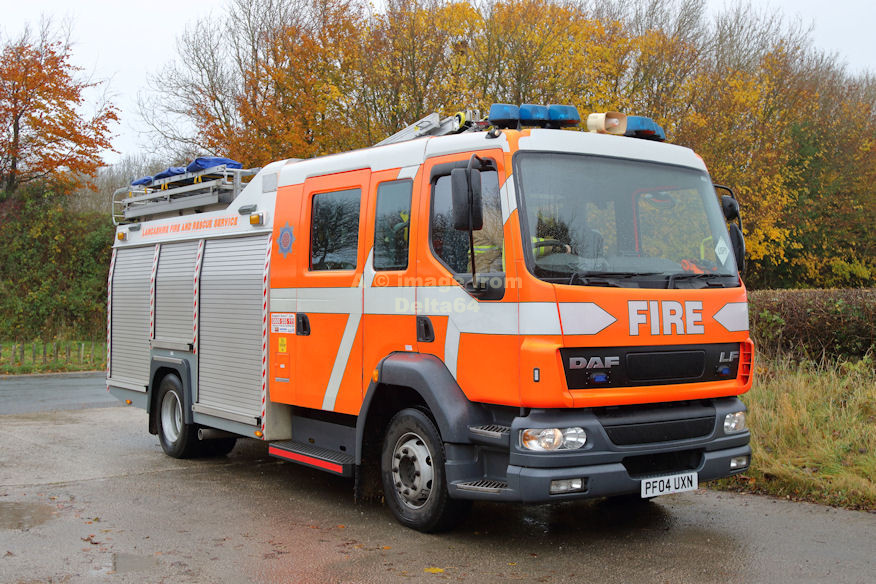 Daf LF PF04UXN was seen in Nether Kellett where it had just arrived on relief duties, 18 November 2016.