15 SILVERDALE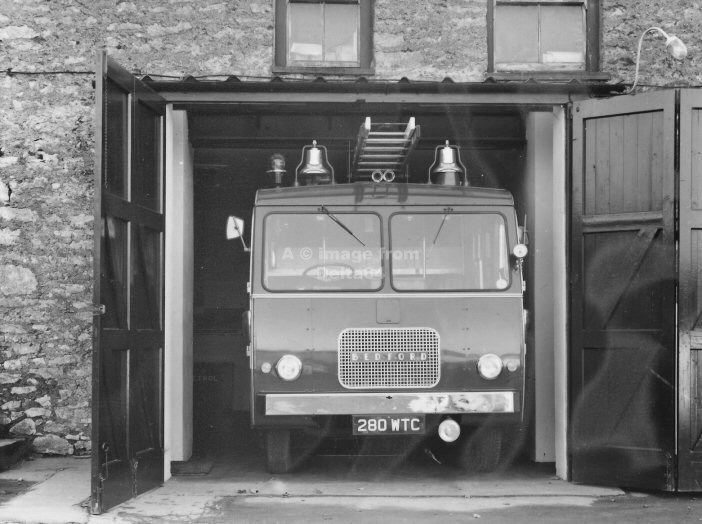 Bedford J5 Water Tender 280WTC seen in the old station in Shaw's yard.
[Photo courtesy Silverdale Fire Station and reproduced with thanks.]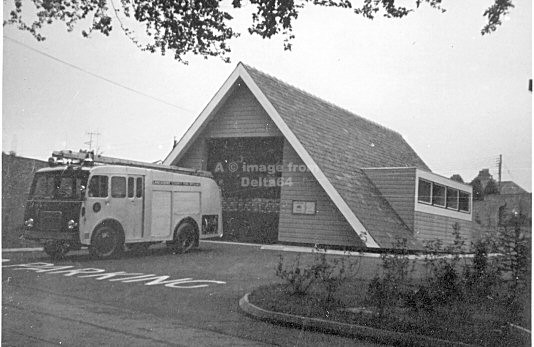 From memory, this picture was taken just as the station opened c1971.
The appliance is believed to be Bedford J5 280WTC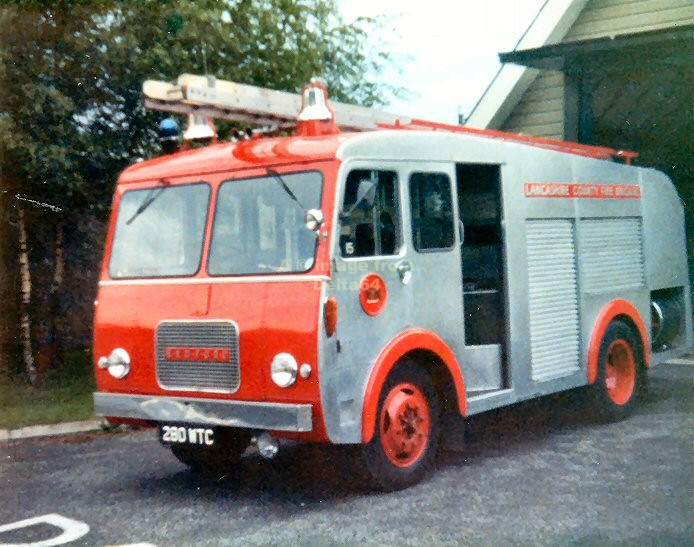 No mistaking that this clearly is Bedford J5 280WTC
[Copyright picture ~ Malcolm Nuttall and reproduced with permission.]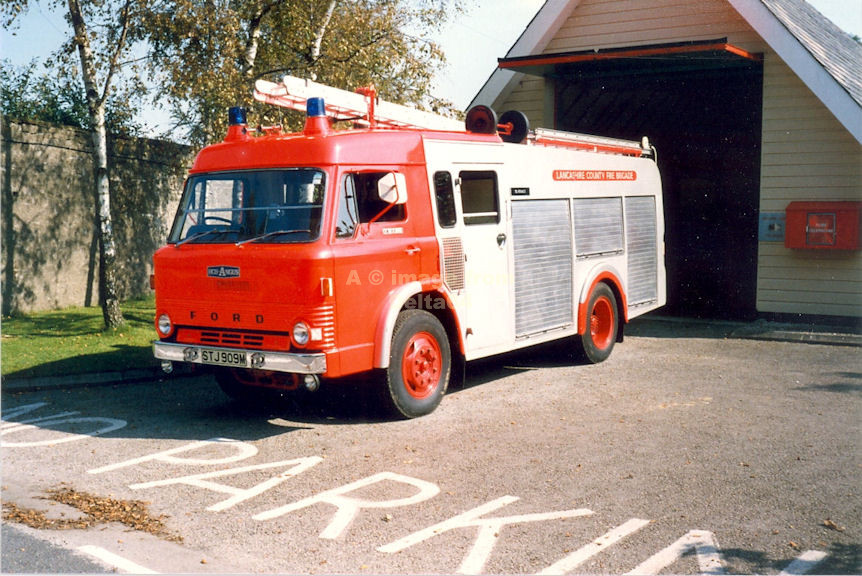 Ford D1114 STJ909M was also seen on the station forecourt.
[Copyright picture ~ D. Barker-Brown and reproduced with permission.]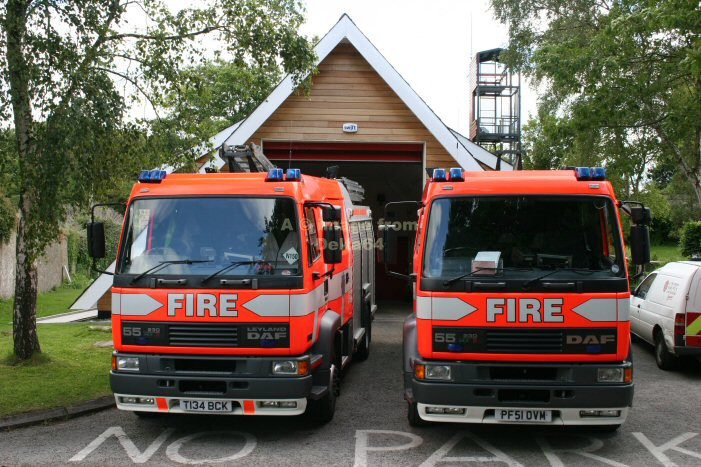 Silverdale is normally the quietest station in the County and certainly the most northerly .
Reserve Daf55 T134BCK was seen next to incoming Daf55 PF51OVM, 26 June 2007.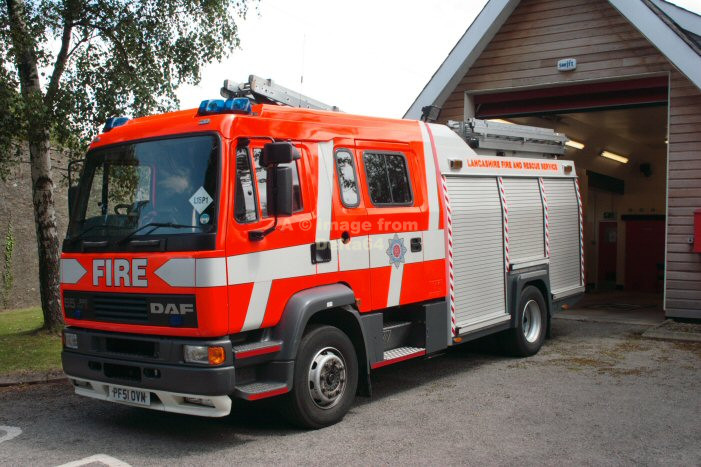 Daf55 PF51OVM was seen again on the station forecourt, 6 July 2009.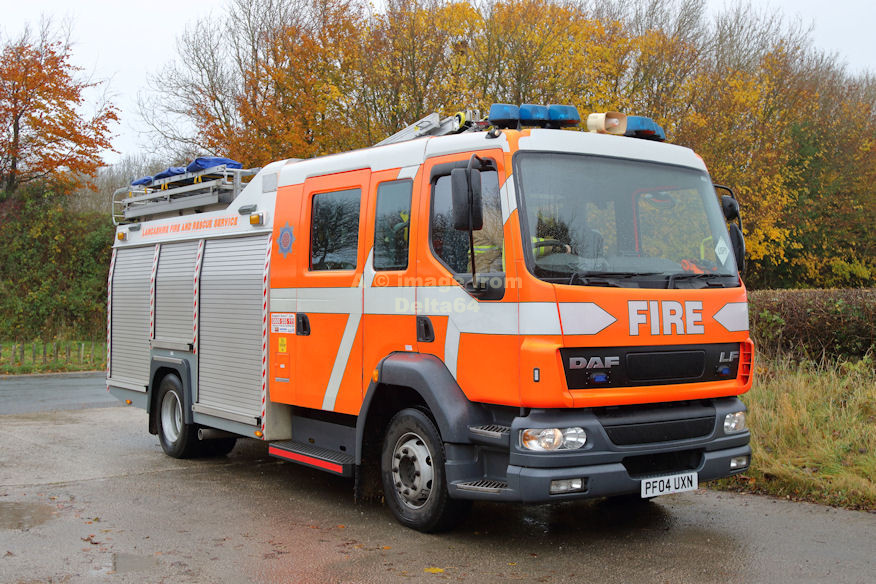 Daf LF PF04UXN was seen in Nether Kellett where it had just arrived on relief duties, 18 November 2016.