OPEN DAY
SANDBACH FIRE STATION
23 APRIL 2017
It's 7 years since I last created a page for the Sandbach Fire Station Open Day, which always attracts a good selection of appliances.
Most of the appliances which attended on the second day are featured below along with the station's own appliances.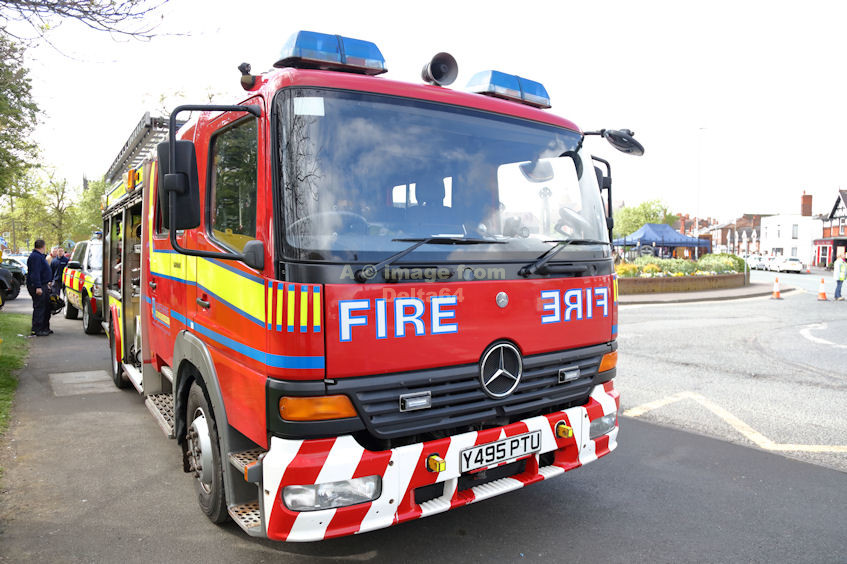 Mercedes Atego Y495PTU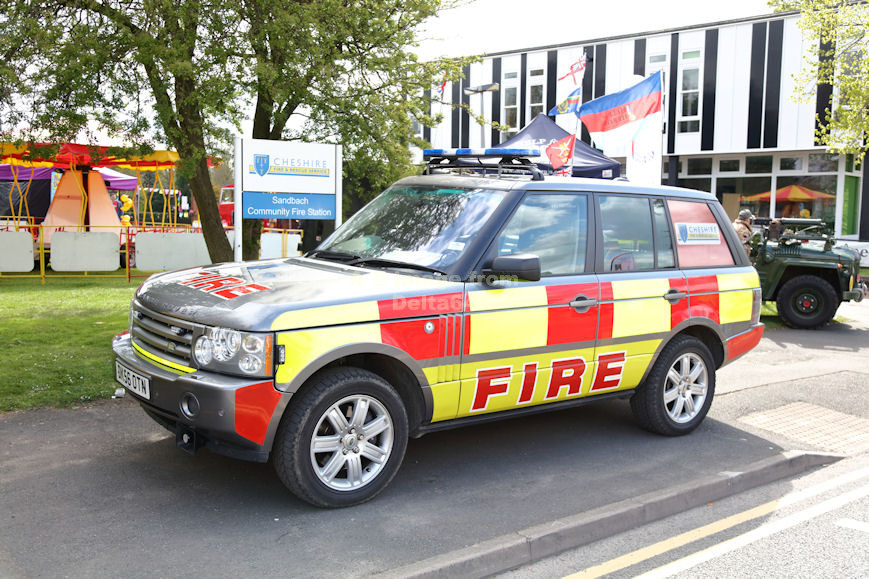 RRRU Range Rover DK56OTN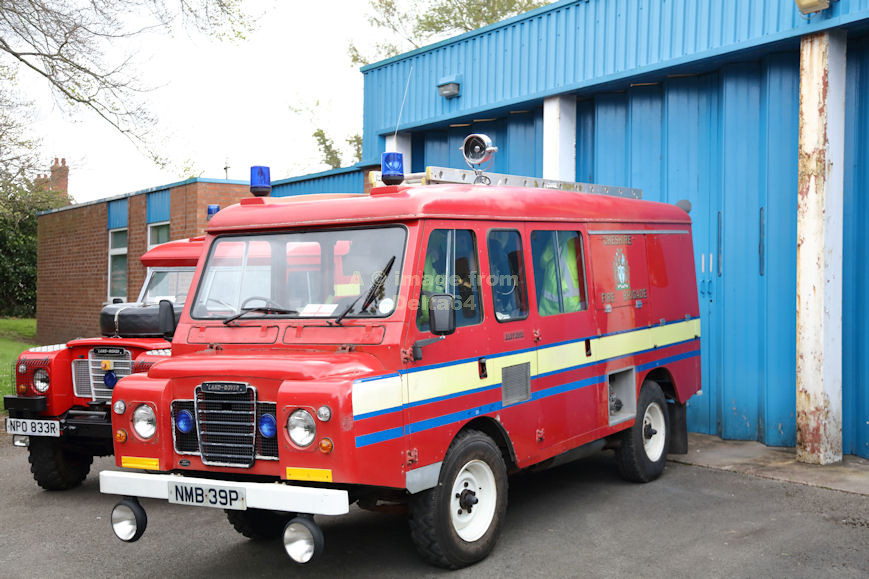 Former Nantwich Land Rover NMB39P.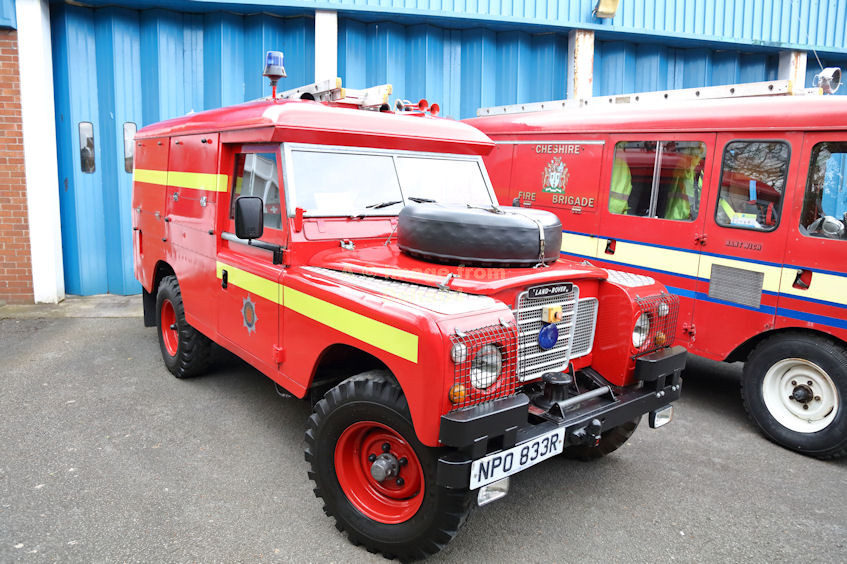 Preserved Land Rover NPO833R carries the badge of the States of Guernsey.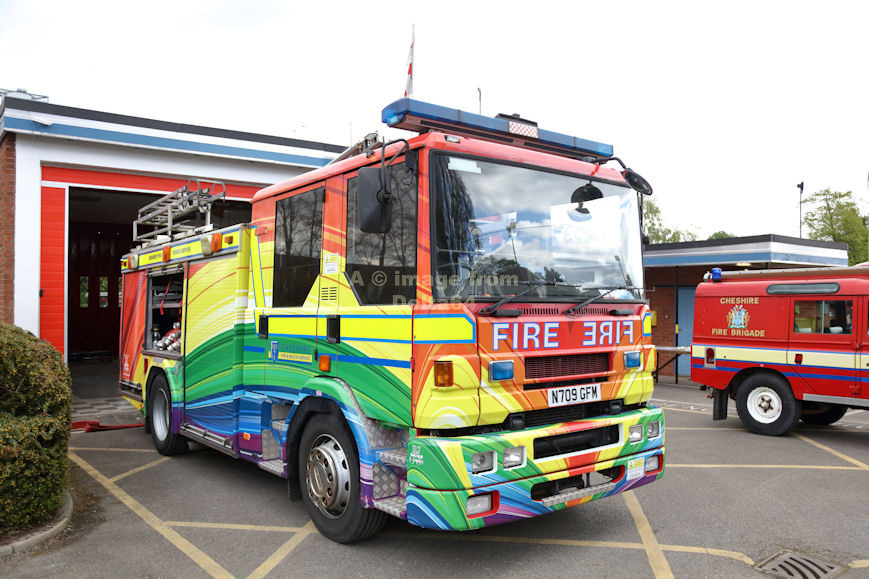 Fire Cadets Dennis Sabre N709GFM.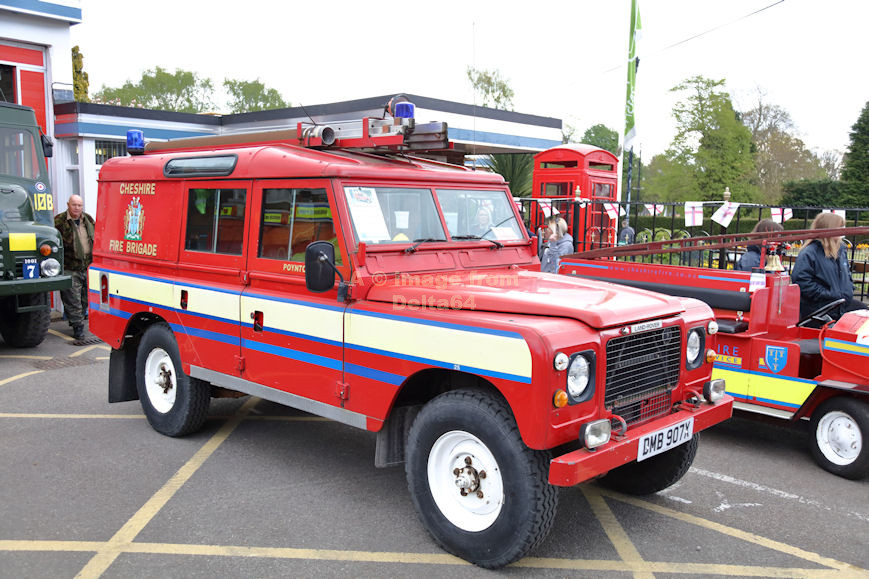 Former Poynton Land Rover DMB907X.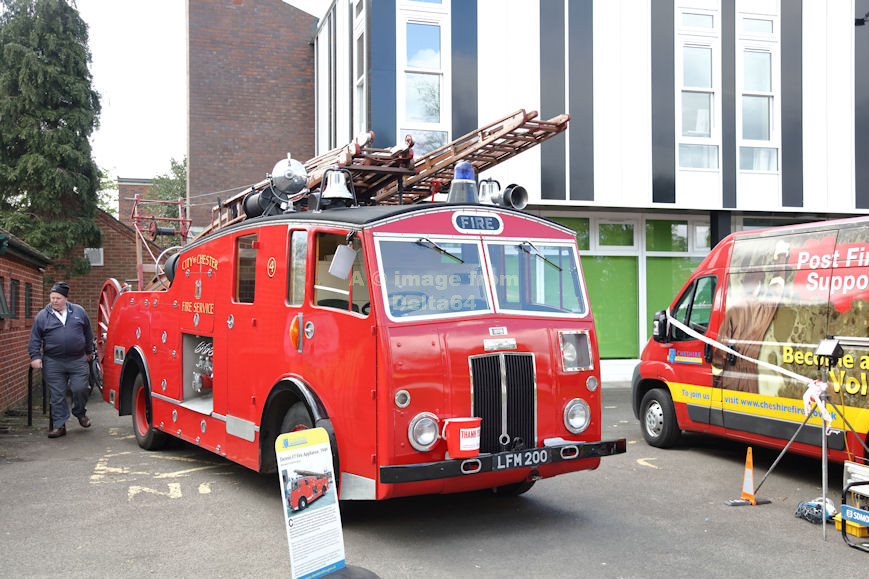 Former Chester Dennis F7 Pump Escape LFM200.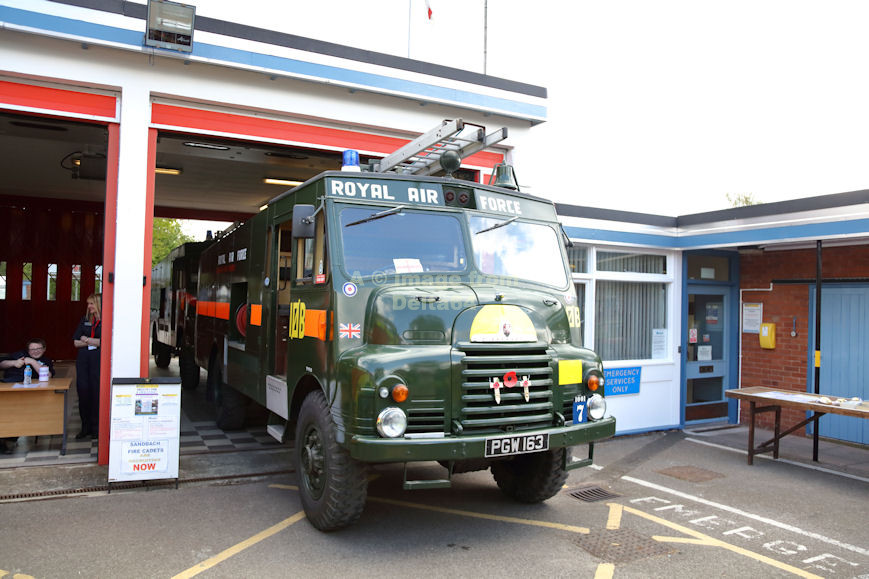 Green Goddess PGW163.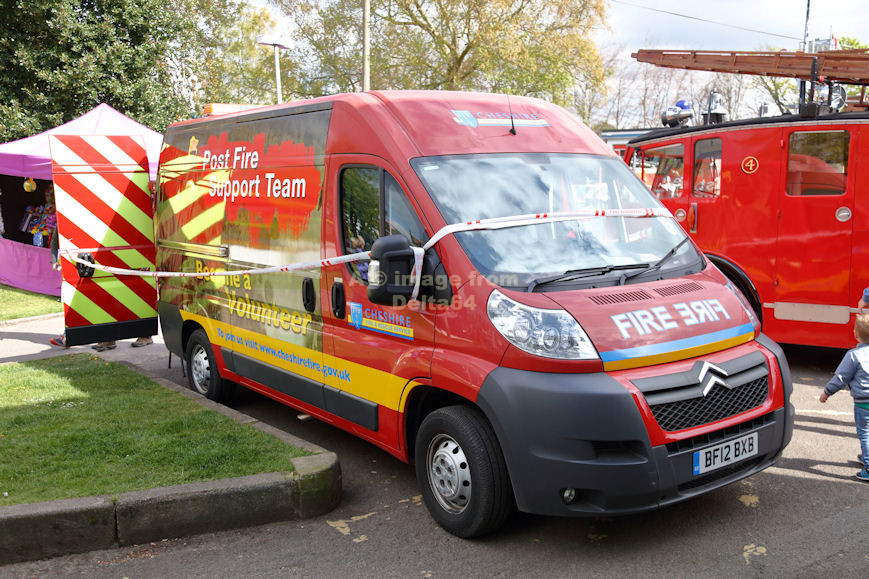 Post Fire Support Team Renault BF12BXB.