SANDBACH FIRE CADETS
PRESENTATION EVENING
IN ASSOCIATON WITH
THE SANDBACH TRANSPORT FESTIVAL
2 AUGUST 2011.
On Tuesday 2 August 2011, I was invited along to Sandbach Fire Station to see the Fire Cadets in Action. The Fire Station in Sandbach is an integral part of the local community and dates back to 1860. The current building opened in 1961 and so this year is celebrating its Golden Jubilee. The Cadet Unit was established in 2002 and this month the 100th Cadet joined the ranks. Of the 86 who have passed through the unit, two have become firefighters, six are now voluntary Cadet Leaders and a further three are currently in the process of becoming Service Volunteers. There is real commitment to supporting various community & charitable causes; one of the Cadets, Luke Tindell, is, at the time of writing, in Ghana with the Cadet Scheme's Ghana Schools Project and WM John Brownrigg will be climbing Mount Kilimanjaro during 2012 in aid of the Firefighters Charity & Northwest Air Ambulance. Anyone who wishes to support John in this project is asked to conact me directly via my usual email address and I shall happily send out more details.
The Sandbach Transport Festival, held each April, has become a premier Classic & Modern transport event and is believed to be one of the Country's largest free events. The Presentation Evening is perhaps a little known side to the Sandbach Tranpsort Festival. Each year the organisers invite a severely ill or disabled youngster, who has been helped by the Caudwell Children's Charity, to enjoy a V.I.P. day out at the festival. This year's guest was Josh Lowe from Burslem, Stoke-on-Trent, who enjoyed an action packed behind the scenes look at the festival and visited the Town's Fire Station, which holds Open Days over the festival weekend. Josh was able to watch drill demonstrations, have a go at spraying some water, sit in the Appliances and have a good look around the Station.
On August 2, Sandbach Community Fire Station again played host to Josh, when the Transport Festival Committee held a Reception there in his honour. Josh was presented with a number of Fire Service related gifts and a superb commemorative photo album recording his day at the festival. Additionally, he was enrolled as an Honorary Sandbach Fire Cadet after watching Cadets carry out a House Fire drill demonstration and before rounding off the evening with a Buffet.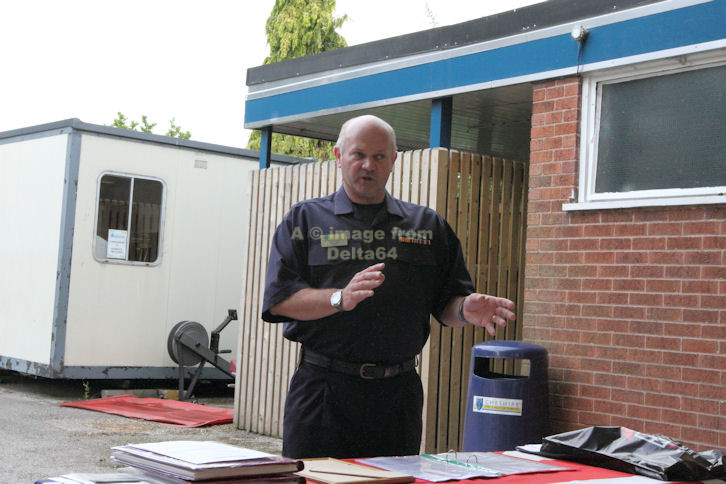 Master of Ceremonies for the evening was Cadet Leader Craig Howell.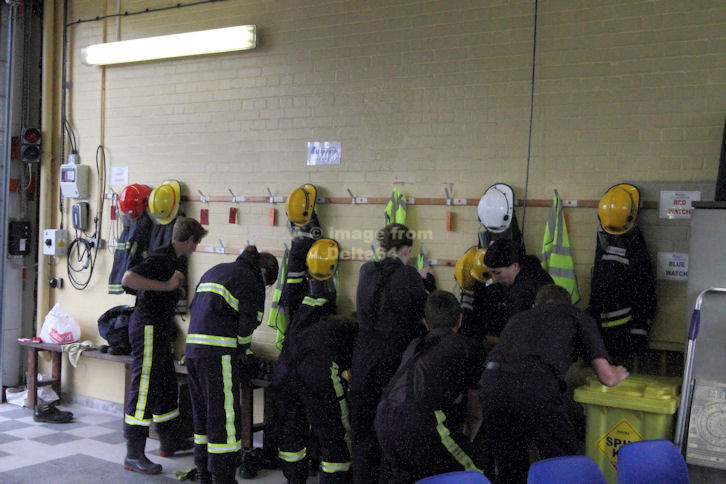 The 'bells go down' and the Cadets kitted up for the House Fire Drill.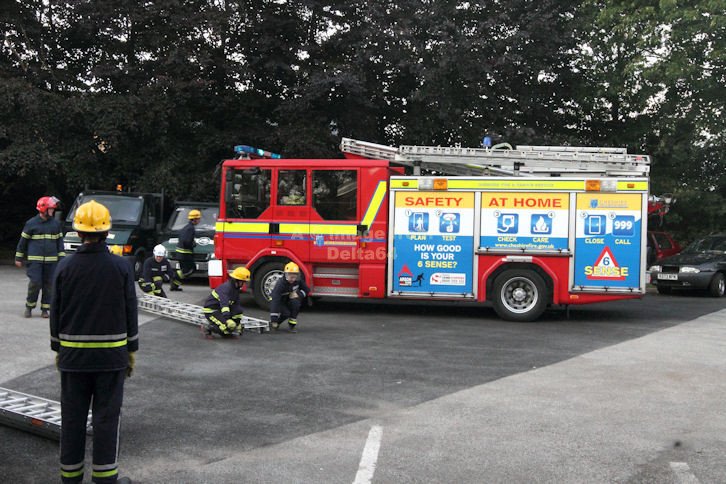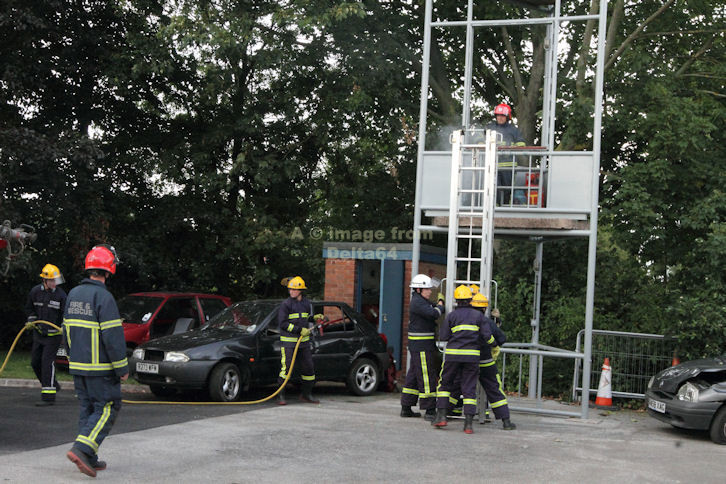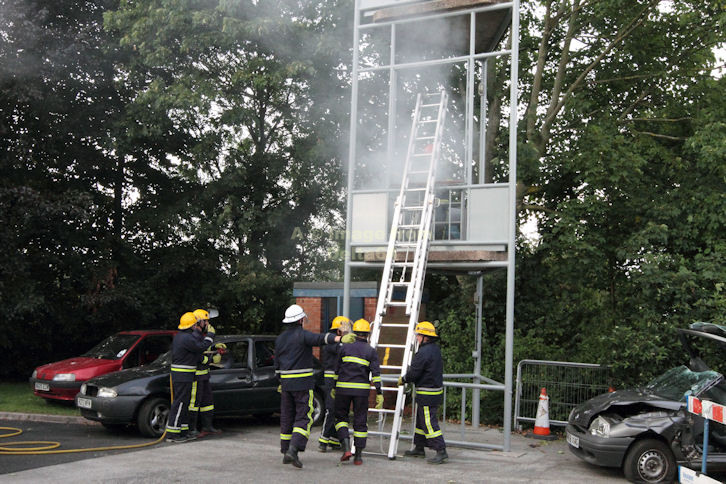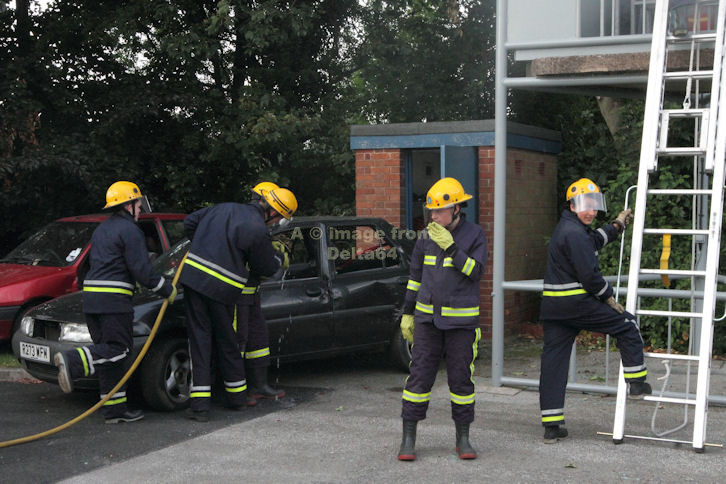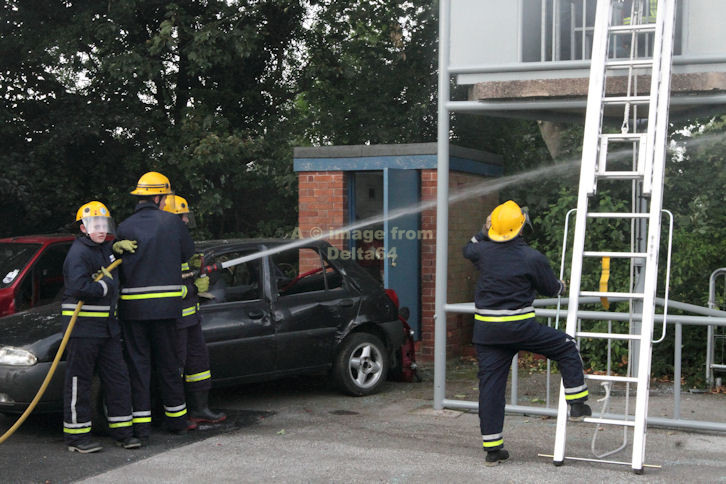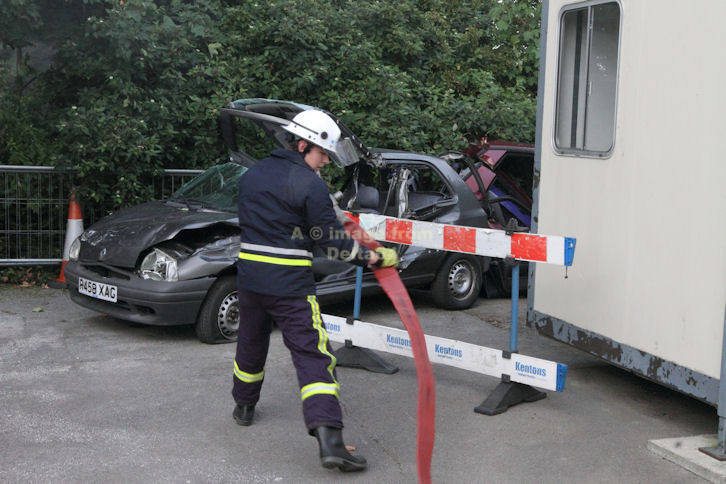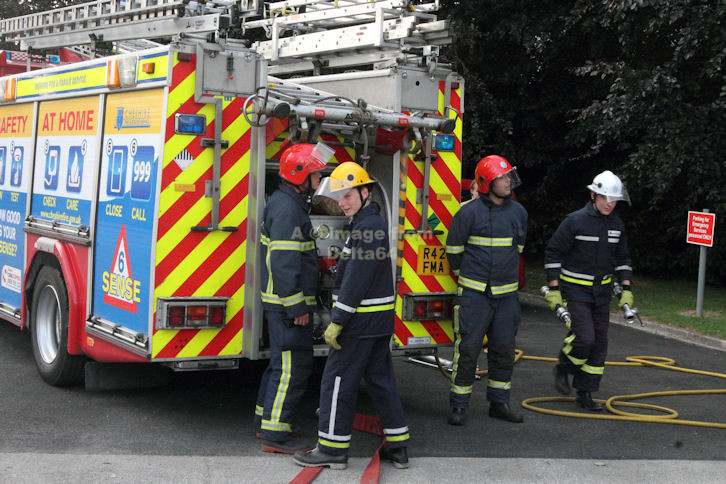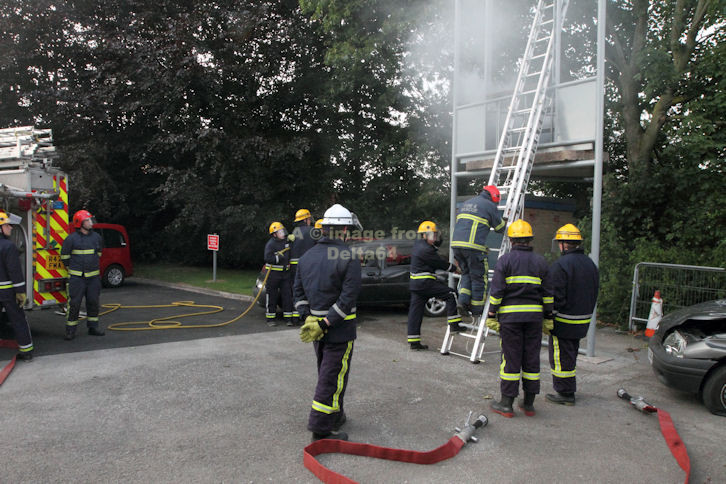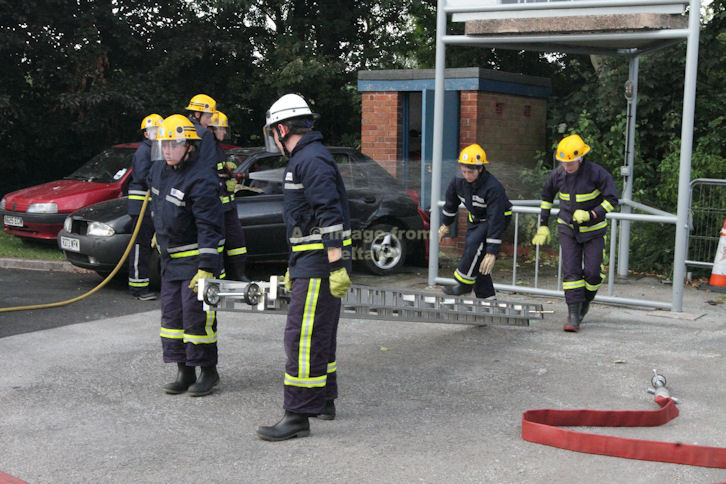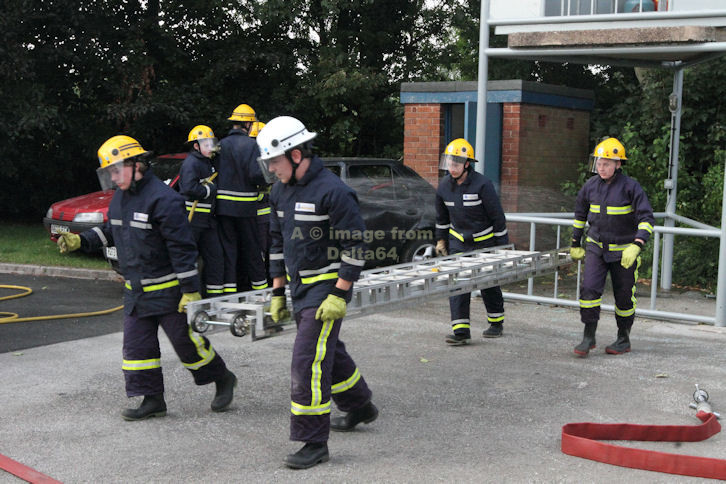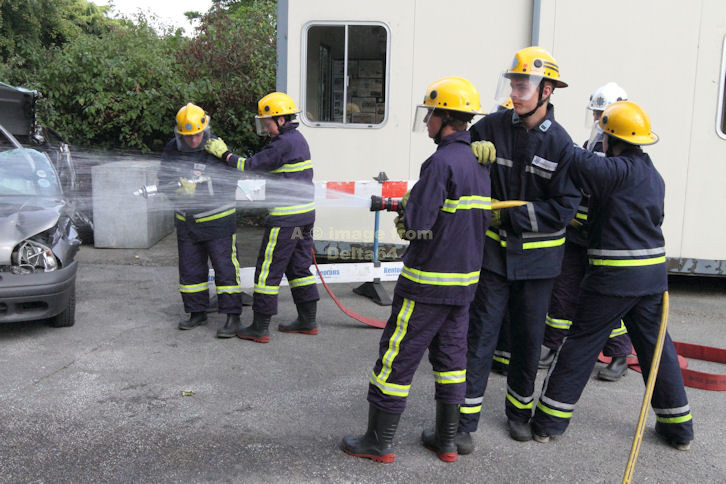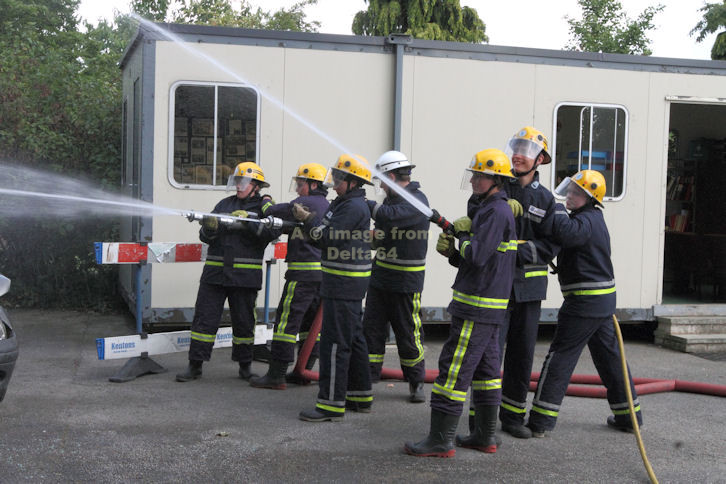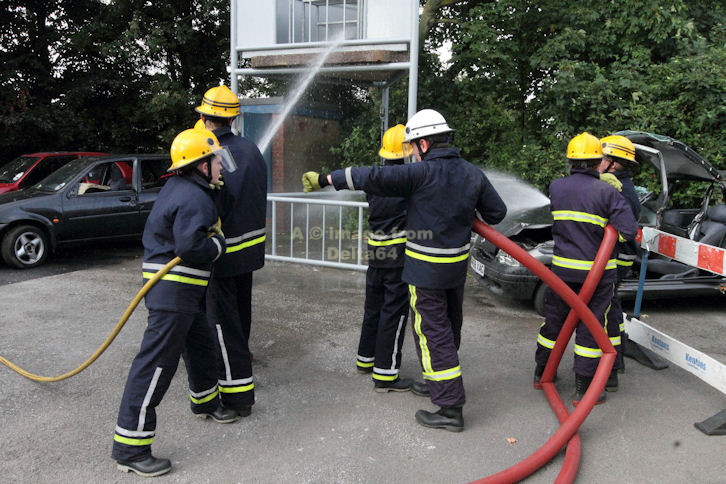 "Knock off - make up."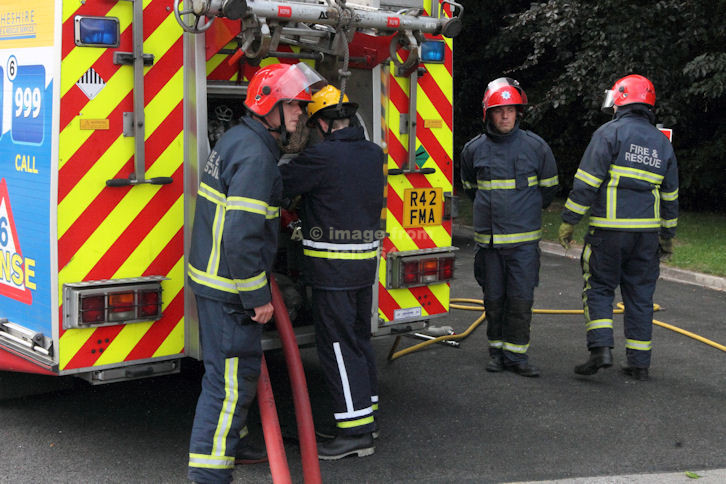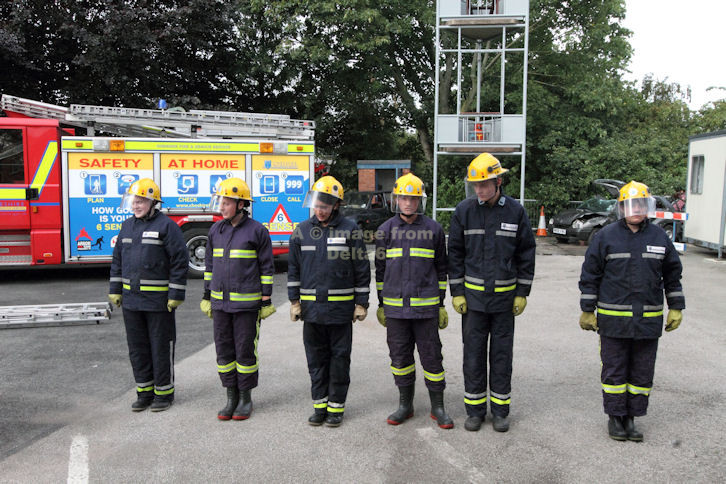 After an excellent drill, Councillor Elsie Alcock, Chair of the Transport Festival Committee, gave an insight into their work and presented Josh Lowe with a photo album of his visit to the Transport Festival Weekend.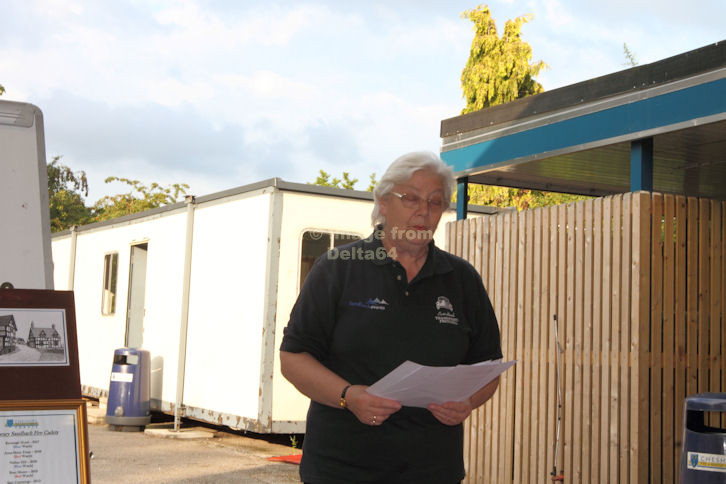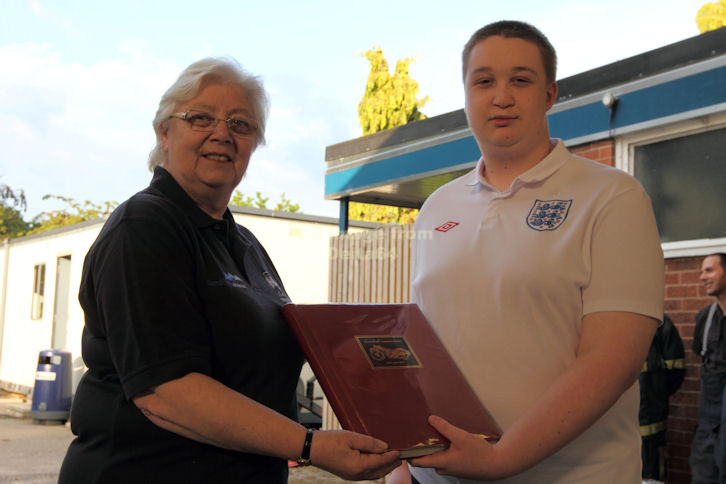 It was then back to Cadet Leader Craig Howell, who presented Josh with his certificate as an Honorary Sandbach Fire Cadet before giving him a model fire engine and a 'bag of goodies'.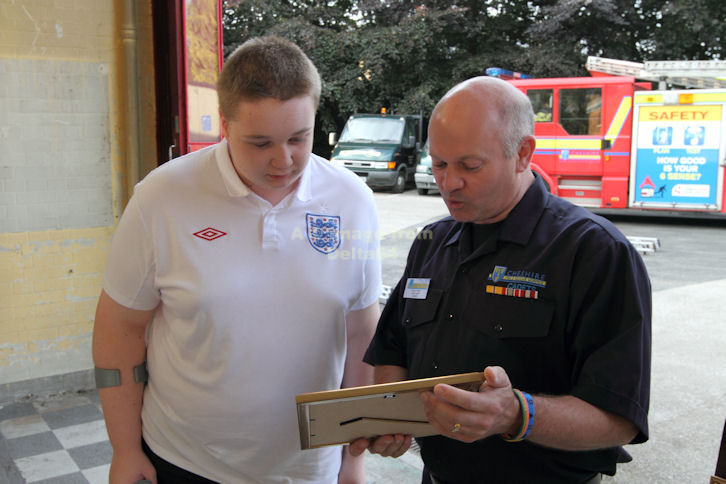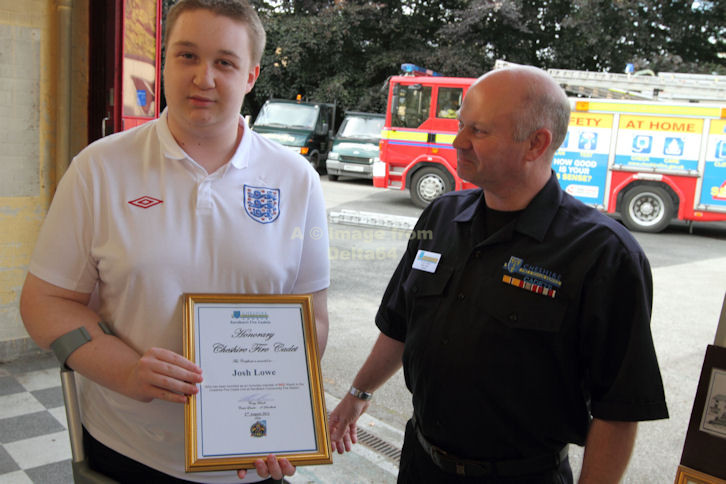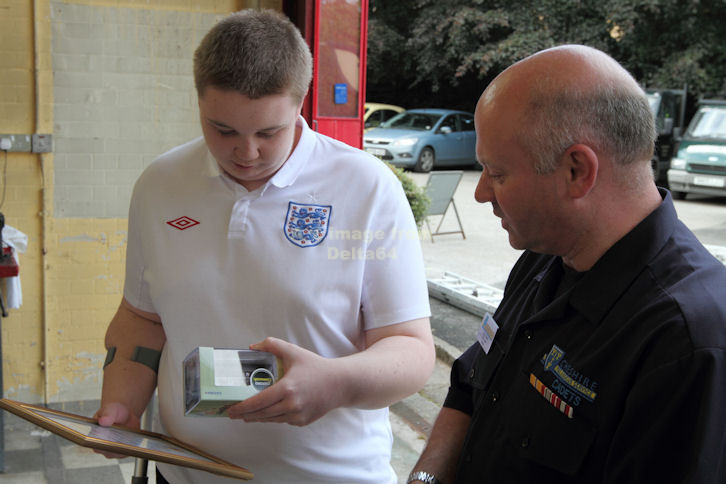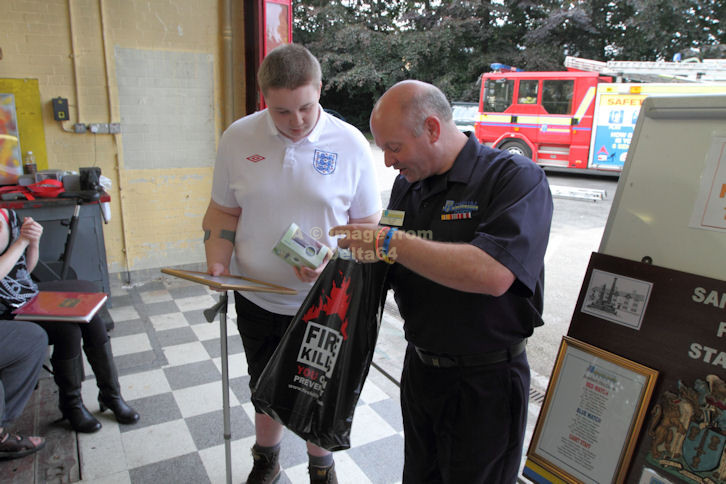 Josh with his proud parents, to whom I am also grateful for permission to publish pictures of Josh.