C2 SANDBACH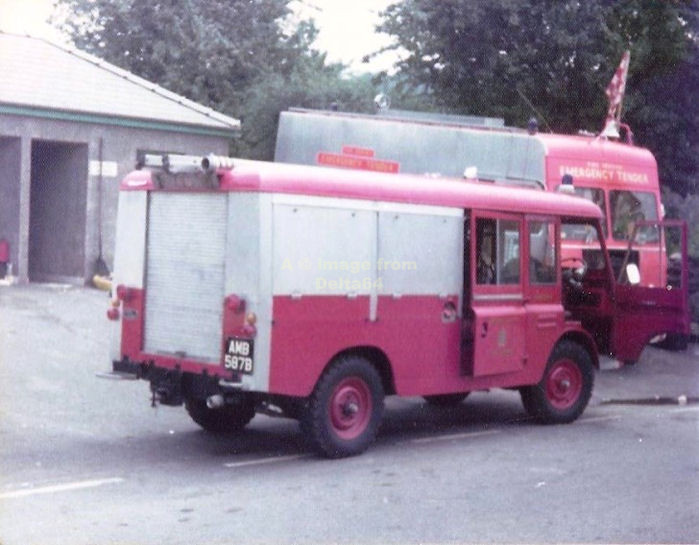 Land Rover AMB587B in service in the long, hot summer of 1976.
It was seen 'over the border at Cynwyd, near Corwen, North Wales attending a huge mountain fire that went on for several weeks.
It was seen at the control point with Wrexham's Bedford HCB CU. Applainces from Cheshire, Shropshire and Clwyd attended.
[Copyright picture ~ P. Williams and reproduced with permission.]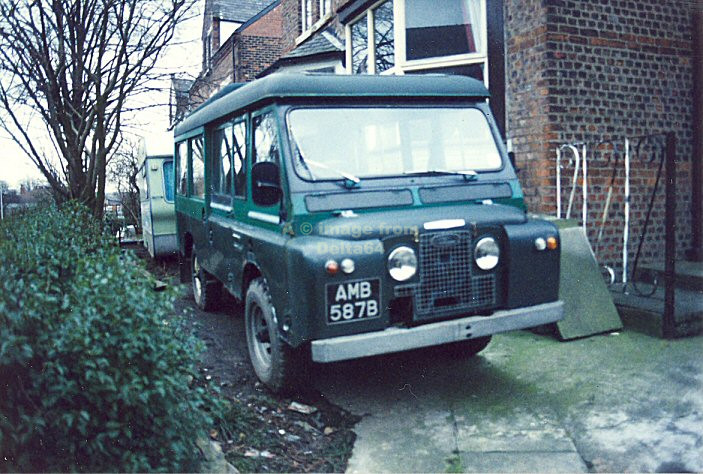 Land Rover LRP AMB587B was seen after it passed into private ownership.
[Copyright picture ~ K. Howarth and reproduced with permission.]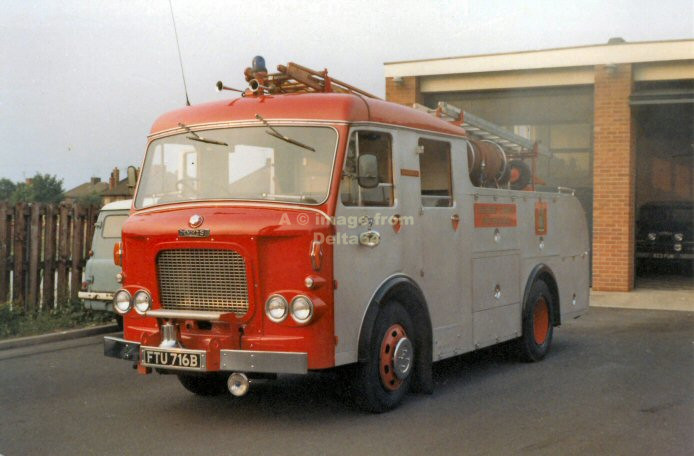 Dennis F38 FTU716B was seen on the station forecourt.
(A later picture of this appliance appears on the Audlem page.)
[Copyright picture ~ R. Simpson and reproduced with permission.]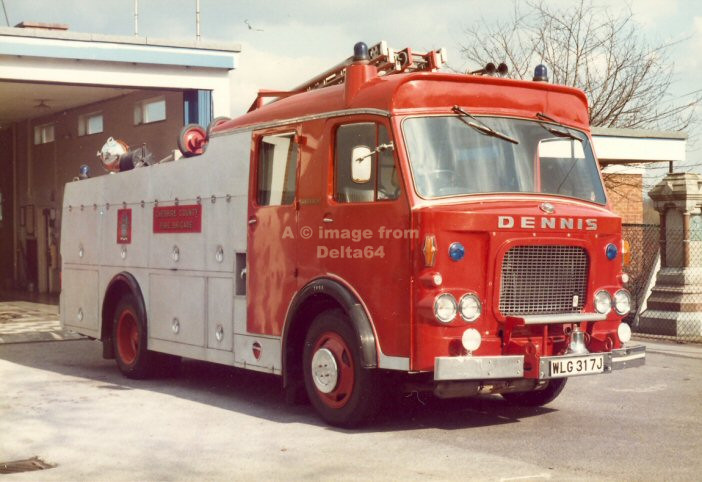 Dennis F45 WLG317J is believed to have spent most of its life allocated here.
[Copyright picture ~ K. Howarth and reproduced with permission.]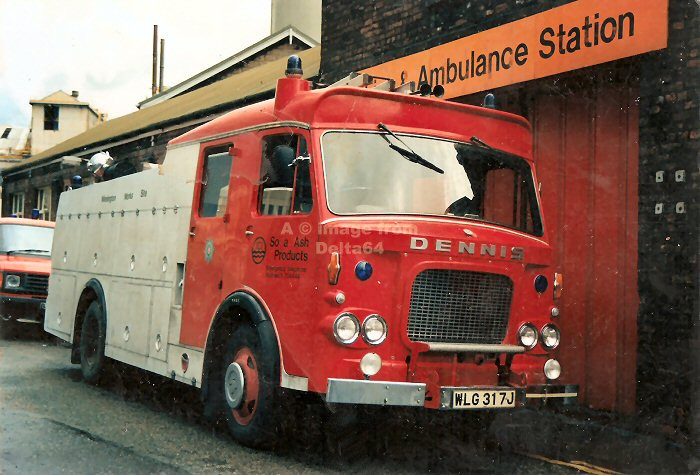 Dennis WLG317J was seen here whilst in service at ICI Winnington works.
[Copyright picture ~ A. Allison and reproduced with permission.]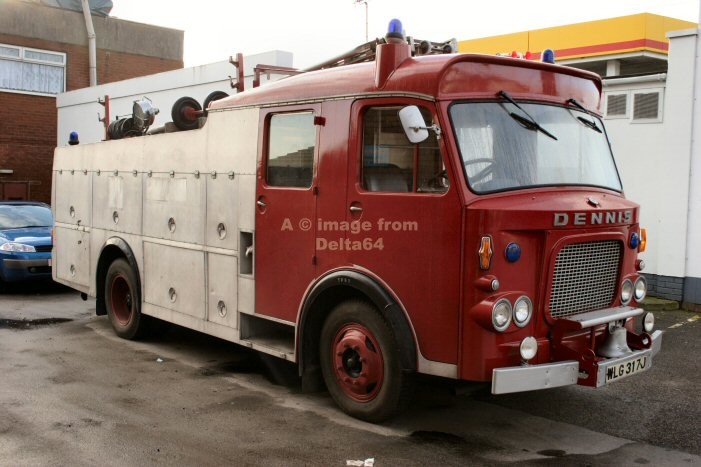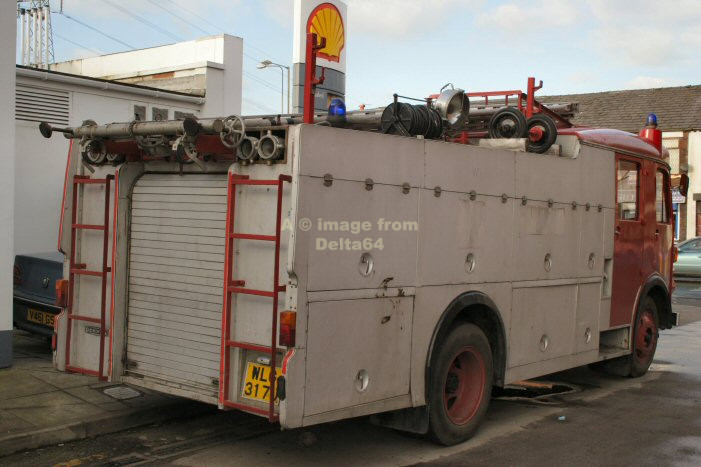 The latter two pictures were taken in Bolton, 2 March 2007.
[Does anyone know the history of this appliance after it left ICI?]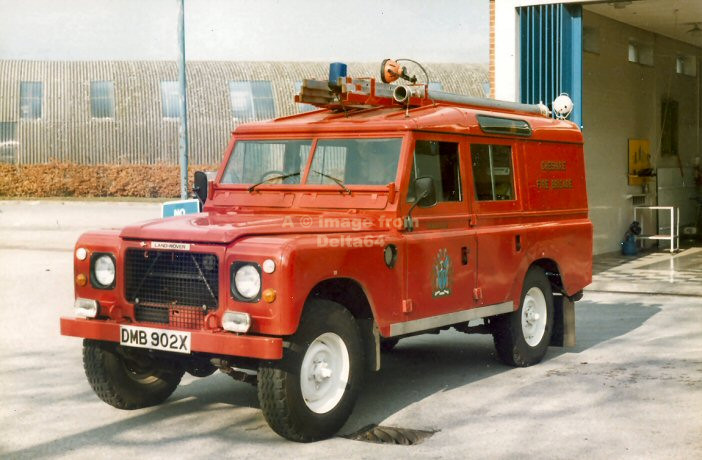 Now used by the cadets, DMB902X was in general use when photographed above.
[Copyright picture ~ K. Howarth and reproduced with permission.]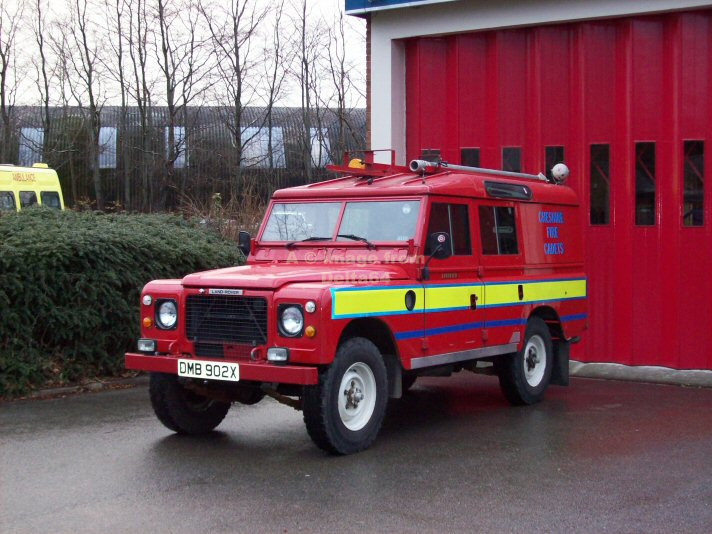 Looking as smart as ever, DMB902X was pictured leaving the station for the last time, 11 February 2009.
It was deliberately posed to match the earlier picture above, and has now passed into preservation.
[Copyright picture ~ C. Howell and reproduced with permission.]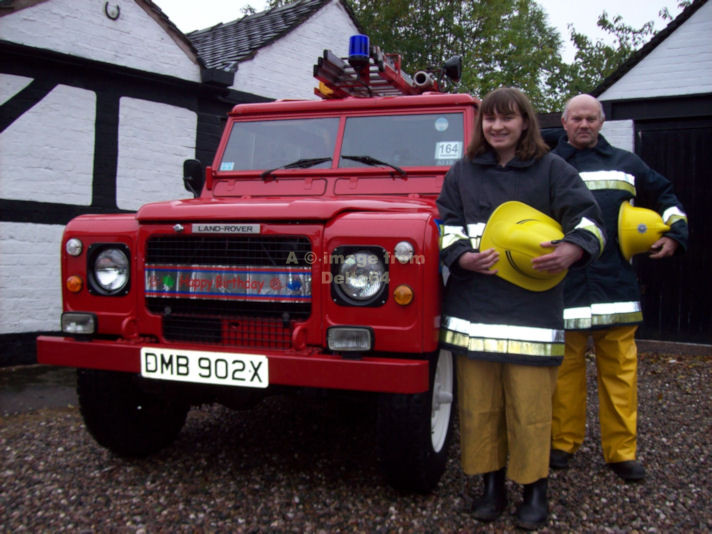 DMB902X with its owner and his daughter as the appliance reached its 30th birthday, 8 October 2011.
[Copyright picture ~ C. Howell and reproduced with permission.]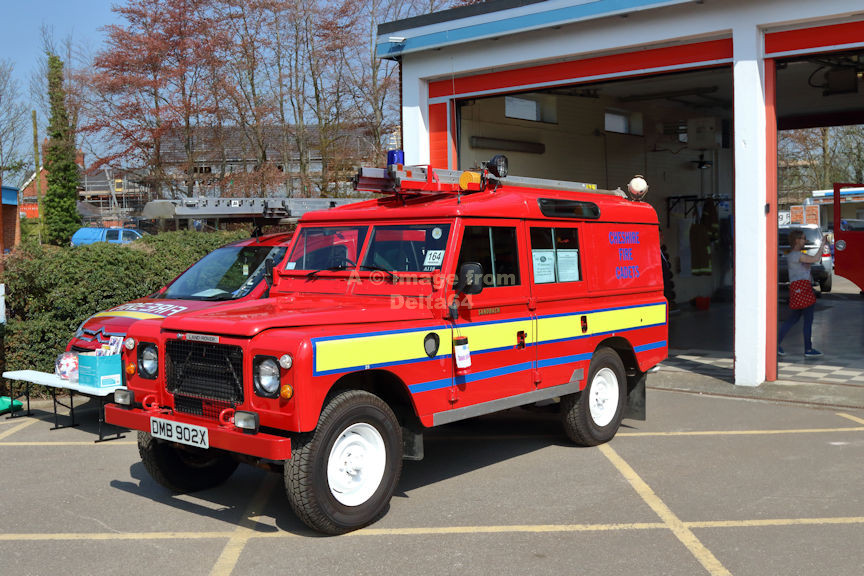 Land Rover DMB902X returned to the station for the annual Open Day, 21 April 2018.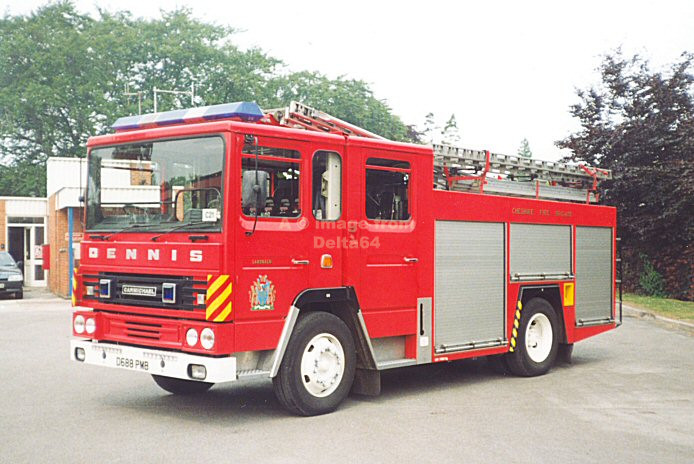 Dennis SS133 D688PMB is believed to have been photographed in the station yard.
[Copyright photograph ~ W. Jopson and reproduced with permission.]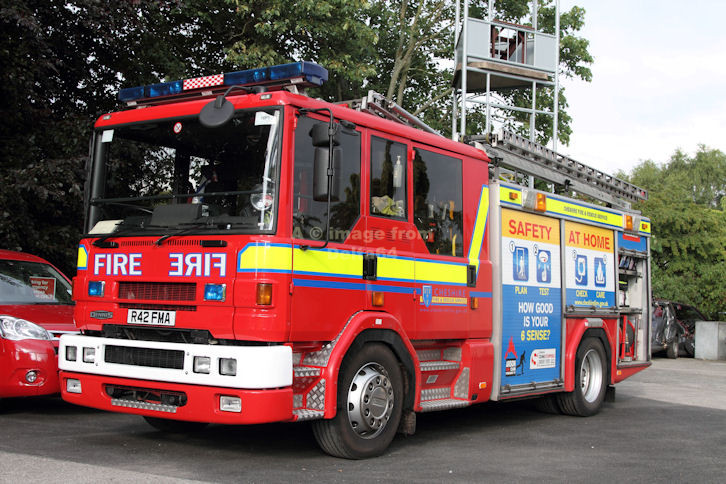 Dennis Sabre R42FMA was seen in the station yard, 2 August 2011.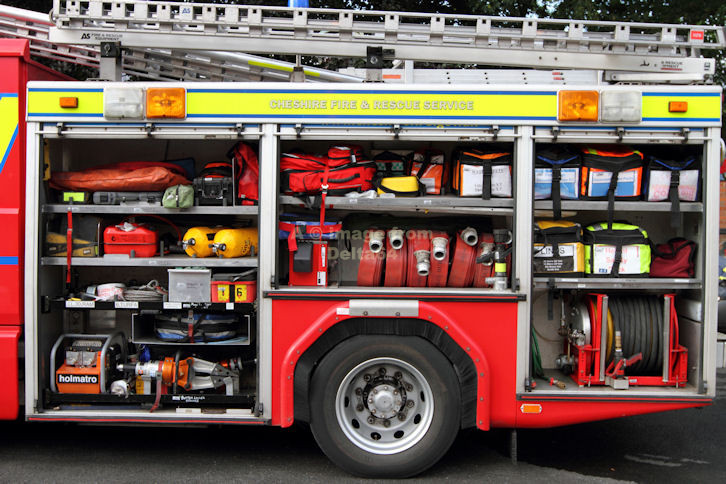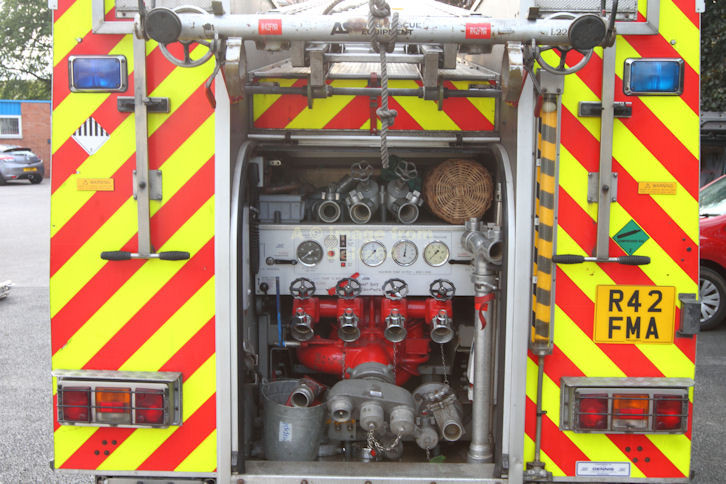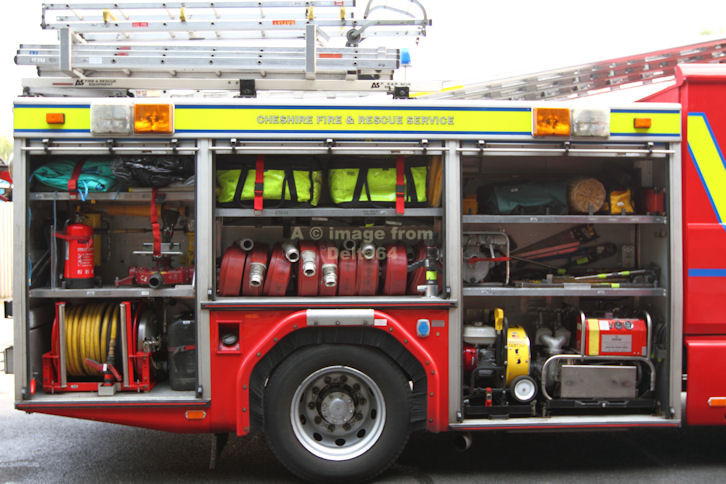 Locker shots of the appliance.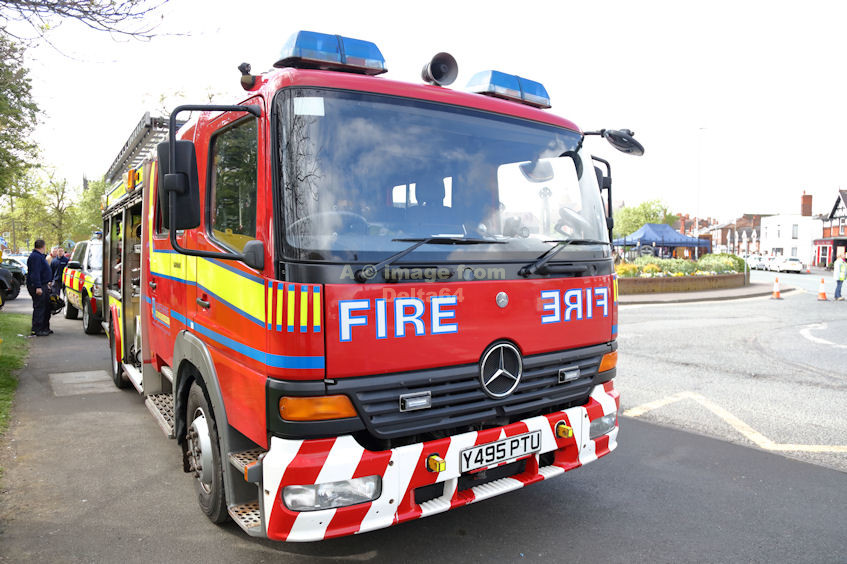 Mercedes Atego Y495PTU wae seen in Sandbach, 23 April 2017.