B4 RUNCORN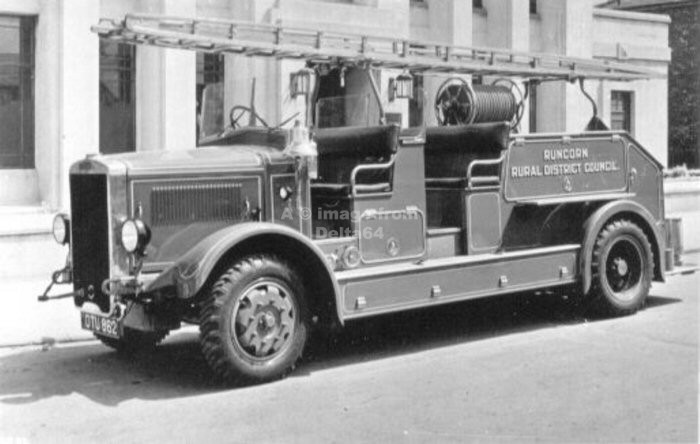 Leyland SPP DTU862
[Picture courtesy MF&RS and reproduced with permission.]
Austin K2 Canteen Van GXH626 was seen in the yard at Runcorn.
[Copyright picture ~ R. Simpson and reproduced with permission.]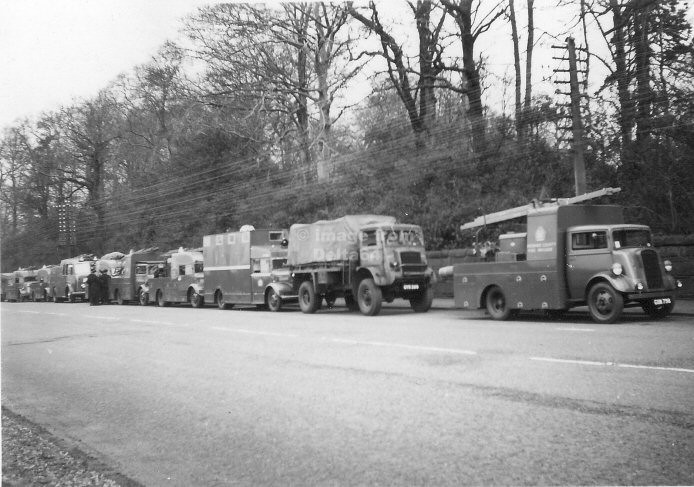 Fordson GXM798 was seen at the head of the convoy for Operation Seawall, at the RV point at High Legh.
[Picture courtesy MF&RS and reproduced with permission.]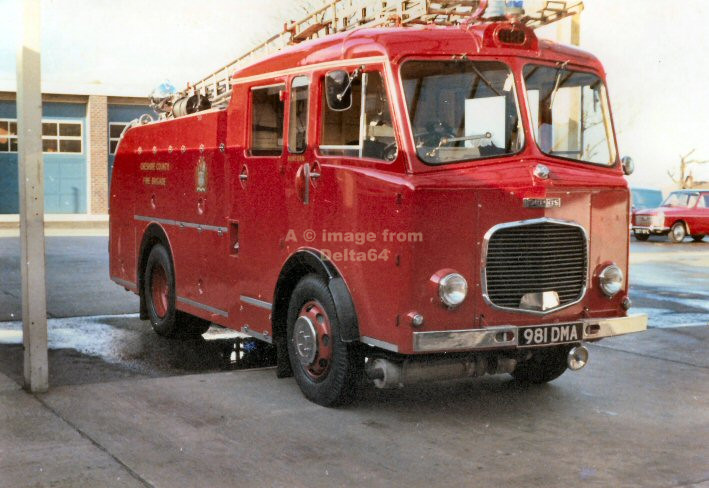 Dennis F24 981DMA was seen in station yard.
[Picture courtesy MF&RS and reproduced with permission.]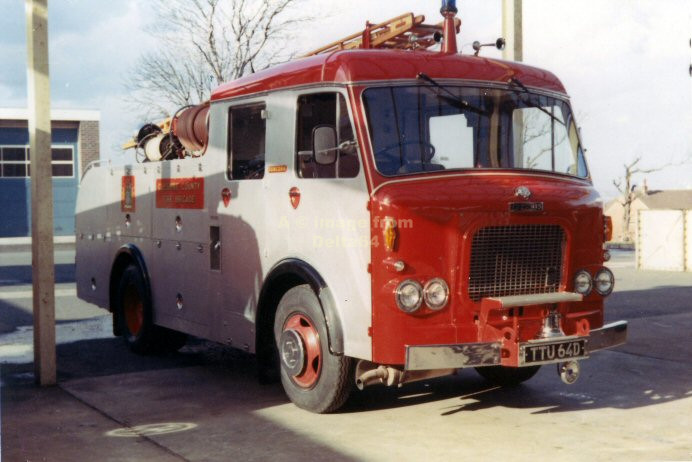 Dennis F38 TTU64D was also seen in the station yard.
[Picture courtesy MF&RS and reproduced with permission.]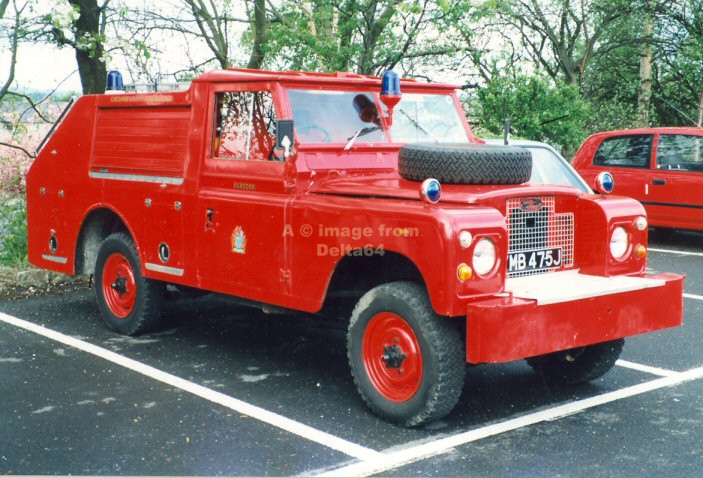 Land Rover L4P YMB475J
[Copyright picture ~ K. Howarth and reproduced with permission.]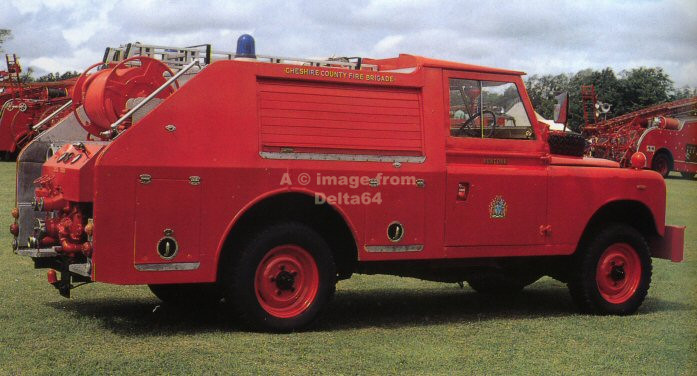 Another useful shot of YMB475J at a rally.
[Pictures courtesy MF&RS and reproduced with permission.]
Although always based here, Dennis F49 PMA209L was part of the Driving School Fleet when seen, 13 July 1986.
[Copyright picture ~ K. Howarth and reproduced with permission.]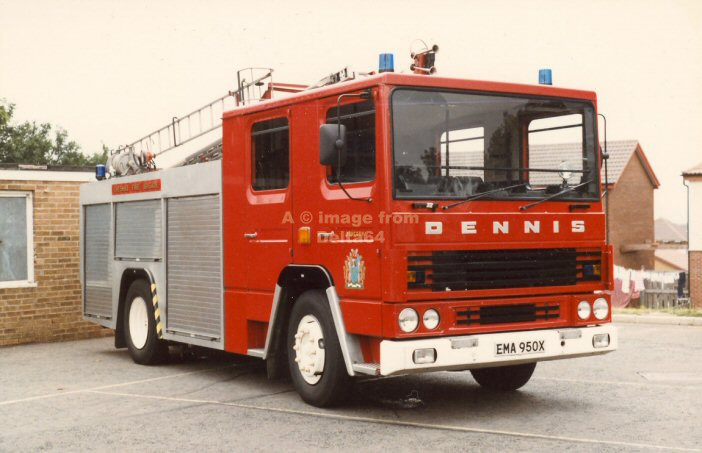 Dennis RS133 EMA950X was seen in the station yard, 13 July 1986.
[Copyright picture ~ K. Howarth and reproduced with permission.]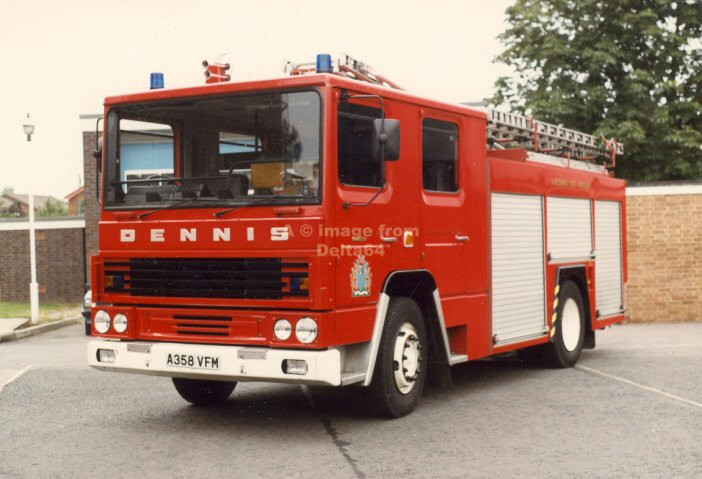 Dennis RS A358VFM was seen at the rear of the station, 13 July 1986.
[Copyright picture ~ K. Howarth and reproduced with permission.]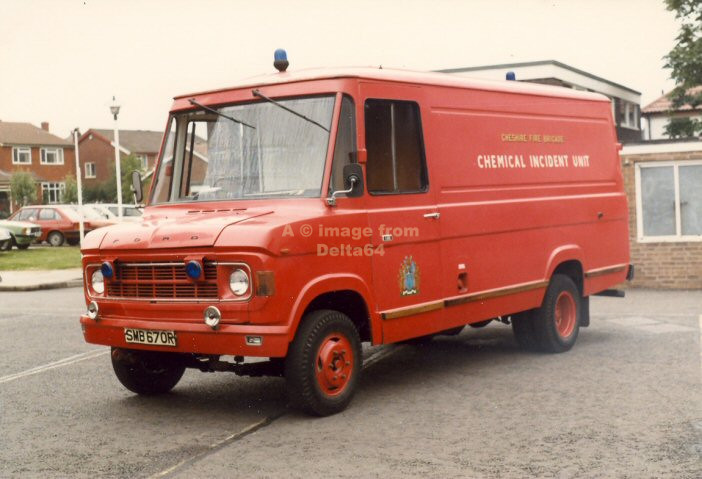 The Halton area of Cheshire is infamous for its Chemical Works, hence the allocation of CIU SMB670R also seen 13 July 1986.
[Copyright picture ~ K. Howarth and reproduced with permission.]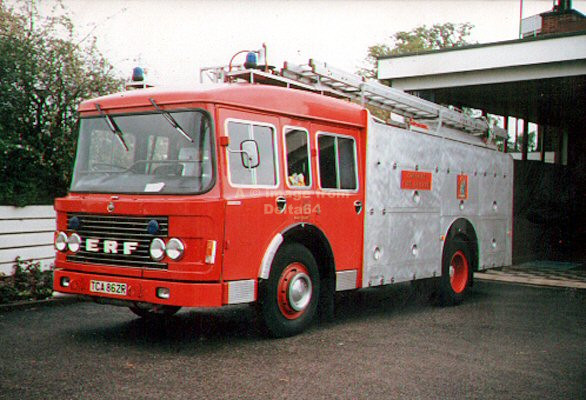 ERF WrL ~ TCA862R
(NP collection ~ courtesy Adey Allison)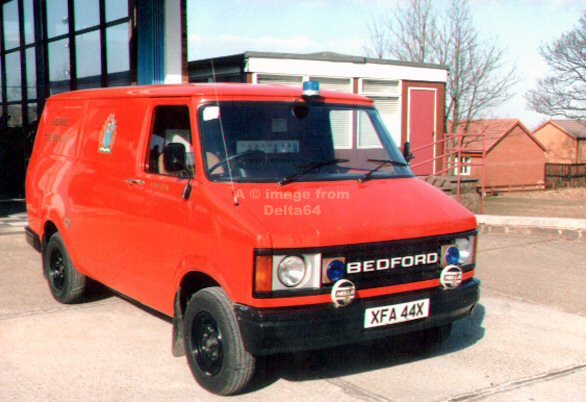 Bedford CF L4T XFA44T
(NP collection ~ courtesy Adey Allison)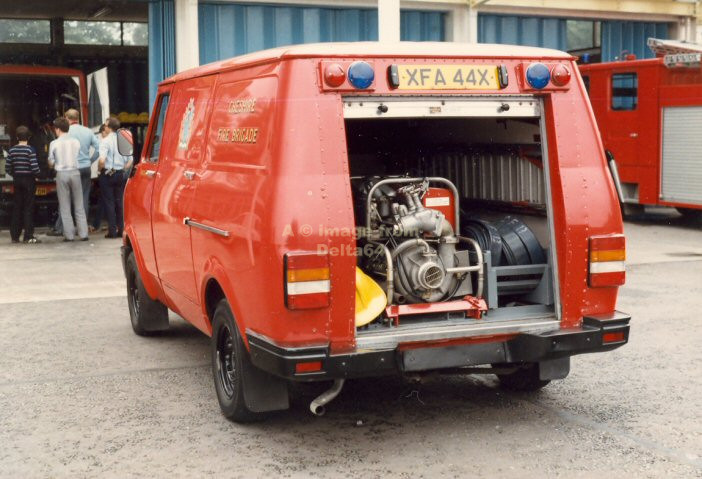 A welcome rear shot of XFA44X taken at the station, 16 July 1986.
[Copyright picture ~ K. Howarth and reproduced with permission.]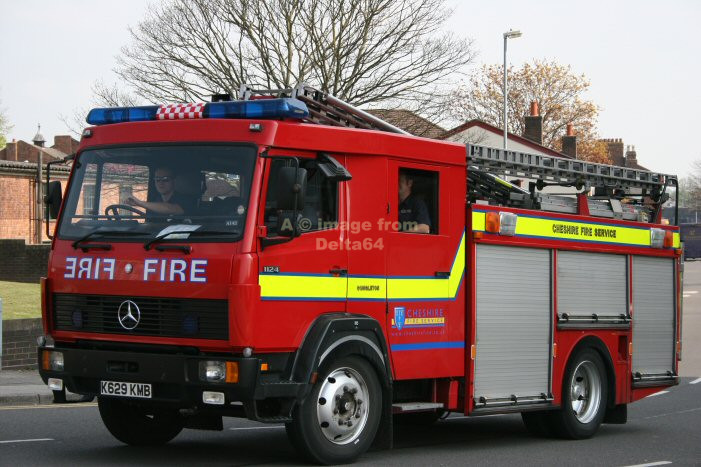 Former Runcorn Mercedes K629KMB working out of Congleton when seen opposite Chester Fire Station, 20 April 2007.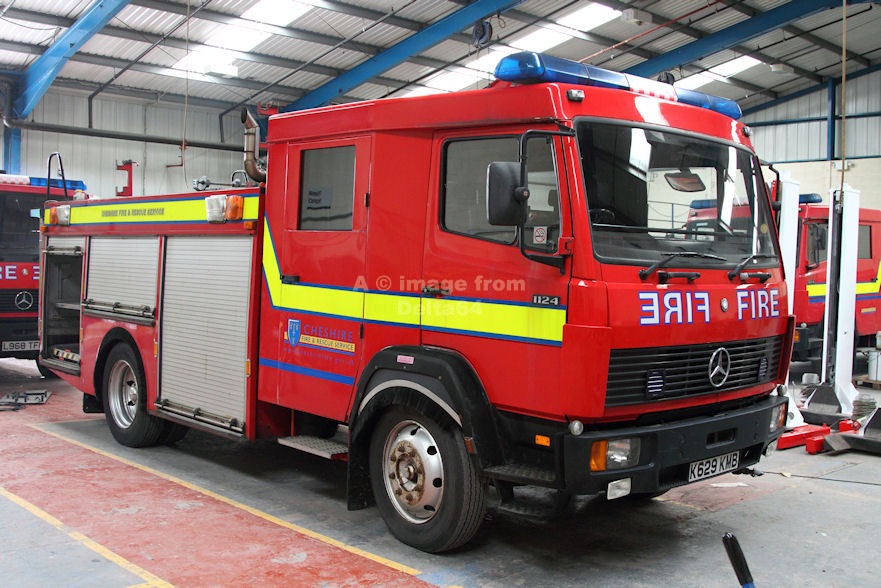 Mercedes K629KMB was being prepared for export, 20 March 2013.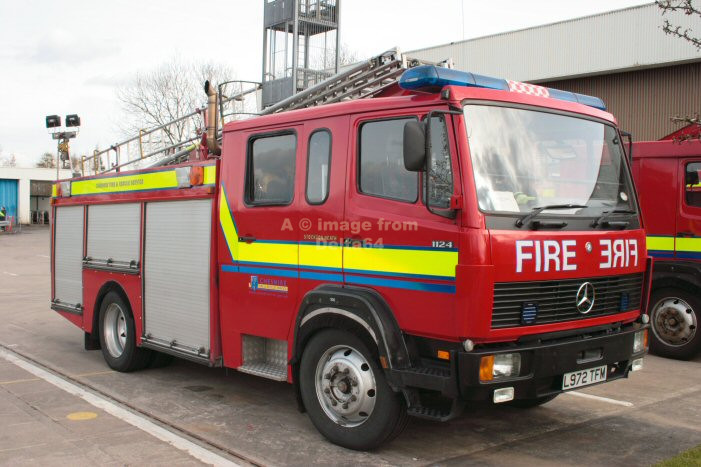 Originally based here, Mercedes1124 L972TFM, was seen in the yard at the Training Department, 28 February 2008.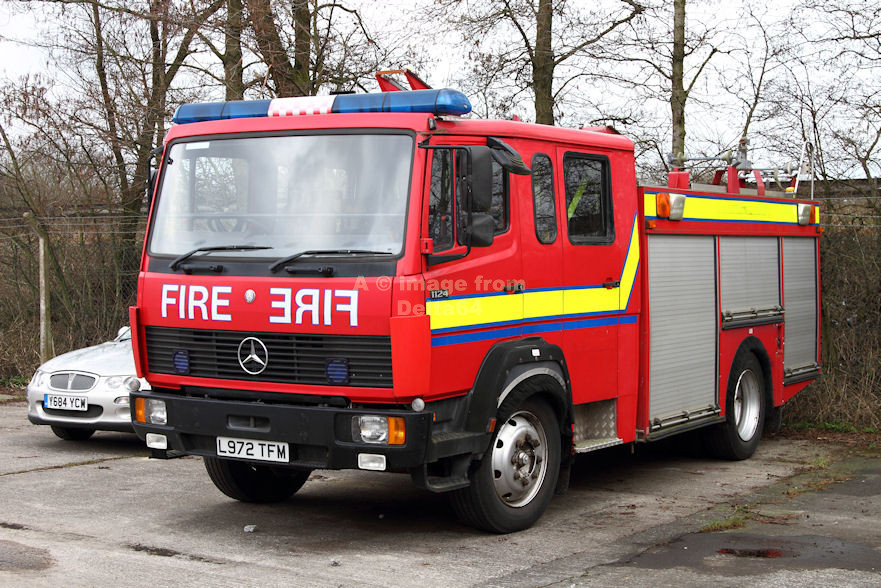 As with K629KMB above, Mercedes L972TFM was read for export to Latin America, 20 March 2013.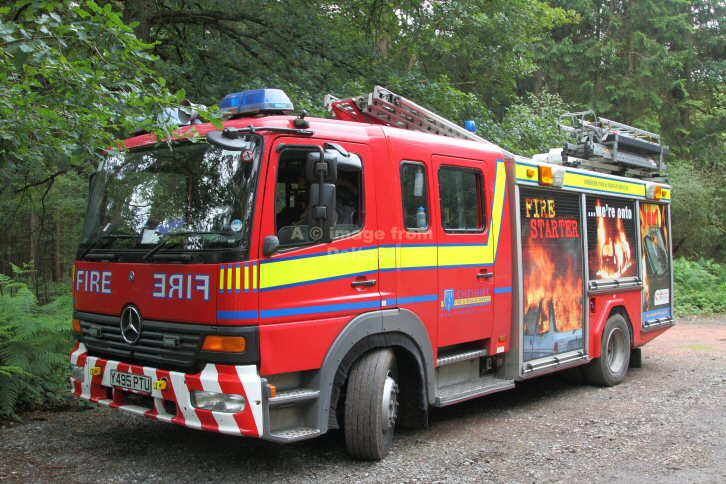 Mercedes Y495PTU was seen at the 20 pump fire at Peckforton Castle, 19 June 2011.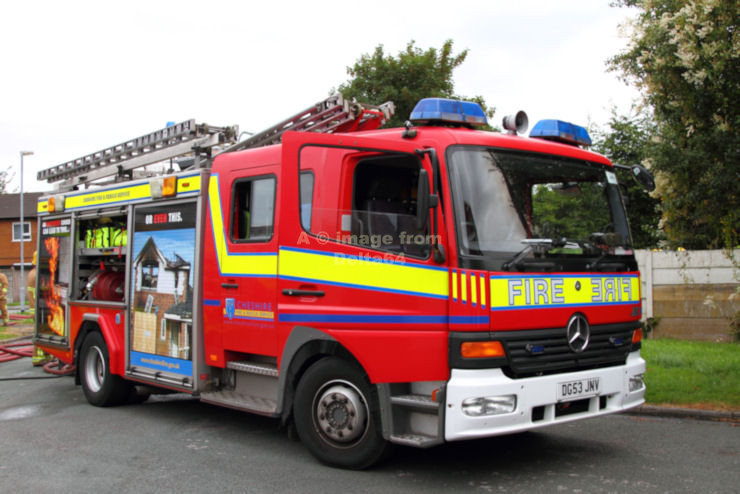 Mercedes Atego DG53JNV was seen at an incident in Widnes, 16 August 2012.