MAKE PUMPS 8
RDA TRADING
PLUMBE STREET, BURNLEY
8 JUNE 2011
All the pictures on this page were taken between 0215 and 0515.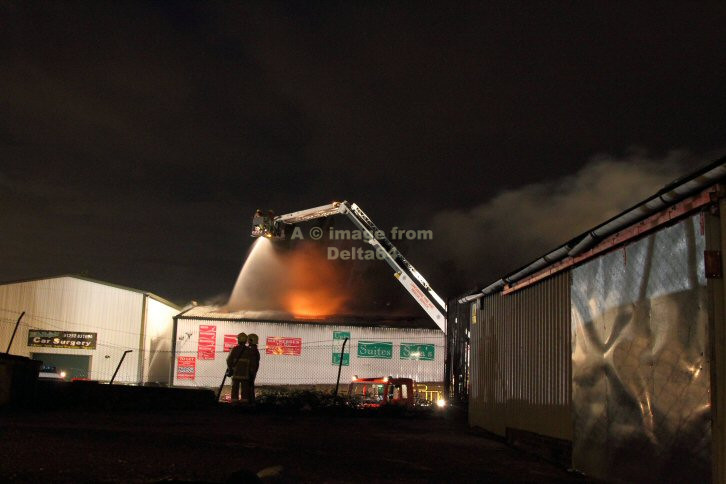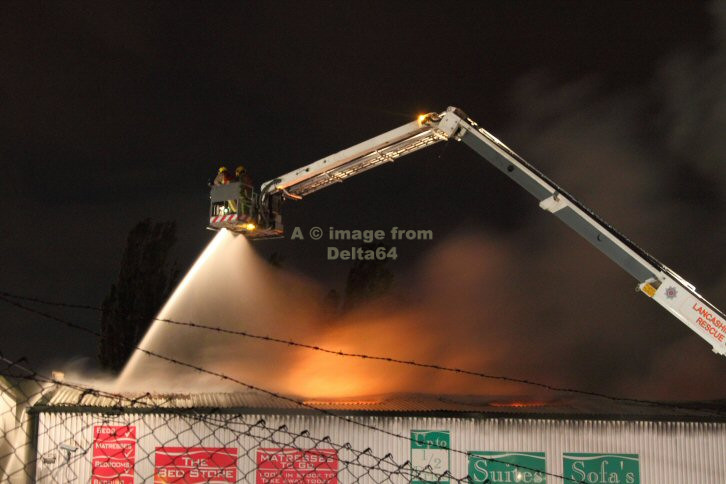 The ALP from Preston was in use at one end of the incident.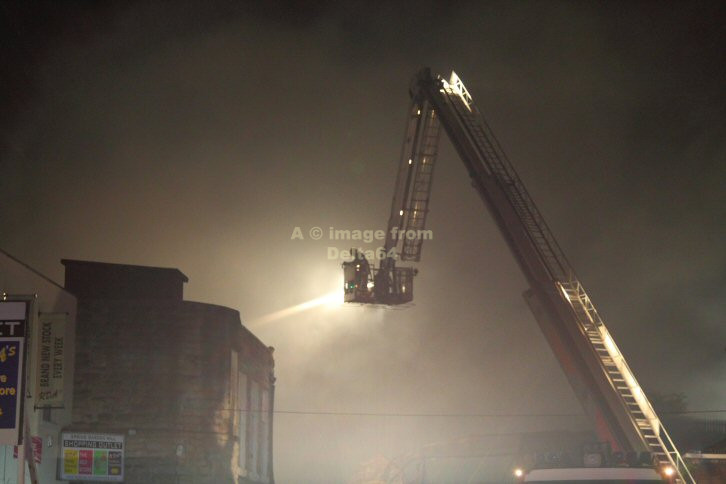 The ALP from Hyndburn was in use at the other end of the incident.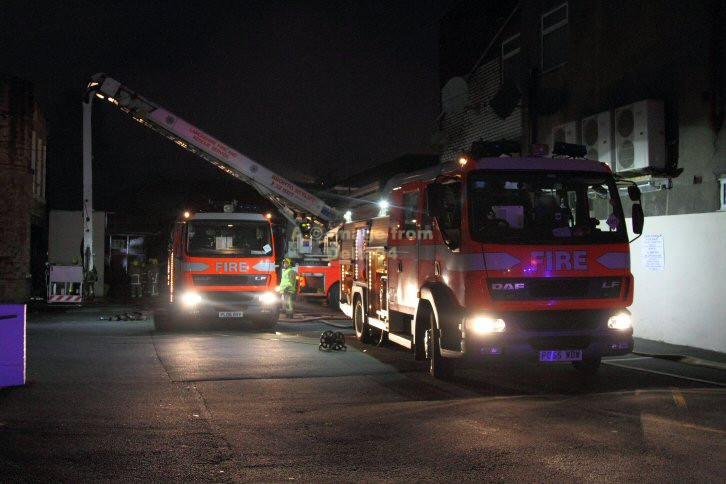 Both pumps from Burnley were seen with the Hyndburn ALP behind.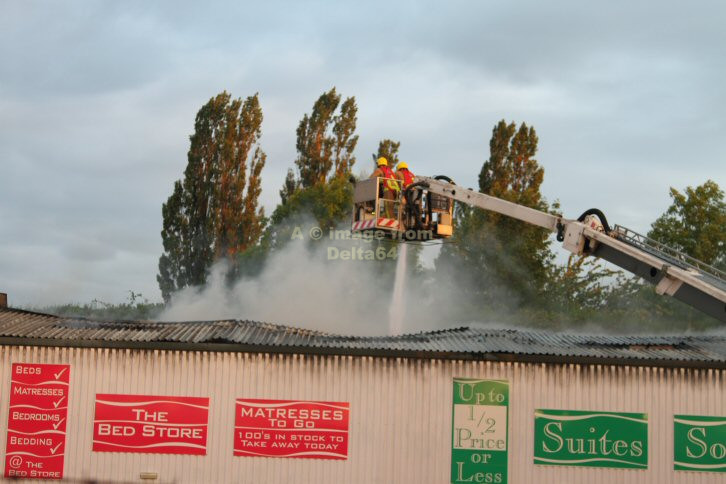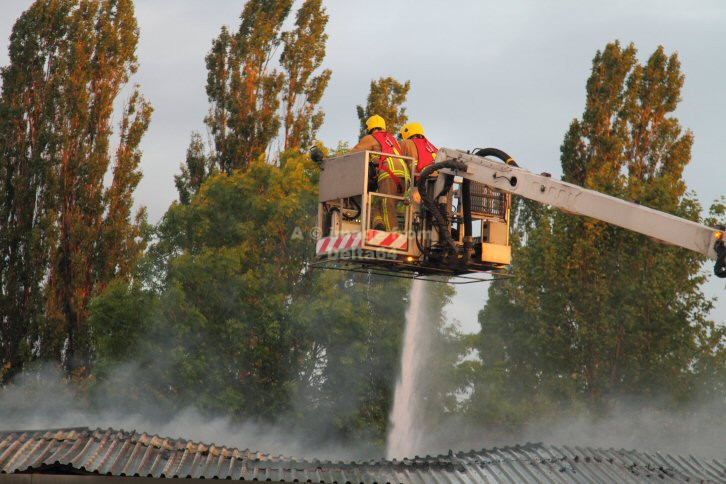 Preston's ALP again as the sun was coming up.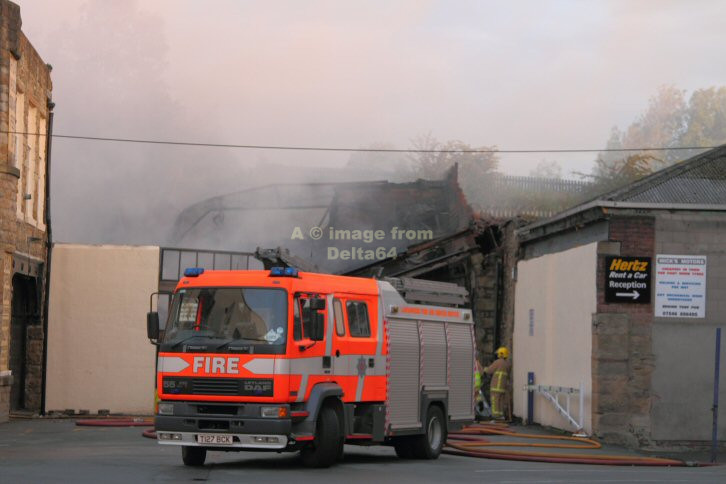 Reserve appliance T127BCK had arrived on relief duty from an unknown location.