PAUL METCALF
MEMORIAL GARDEN
RAMSBOTTOM
All too often fire-fighters are called upon to deal with tragedy. It could be argued that tragedy is indeed an integral part of the job. However, there can be few tragedies more painful to bear than the death of a colleague at an incident. Thankfully, it remains a rare occurrance. Ramsbottom has suffered a number of tragedies over the last 100 years, the most recent being in September 1999 when Retained Sub-Officer Paul Metcalf was involved in a water-rescue of a youth. Sadly both drowned.
The crews at Ramsbottom have created a Memorial Garden to the cherished memory of Paul, and I am privileged to be able to carry pictures of it on my website. The garden is open to anyone who wishes to visit.
The first two pictures are my own, whilst the aerial shot was kindly supplied by the Ramsbottom crews.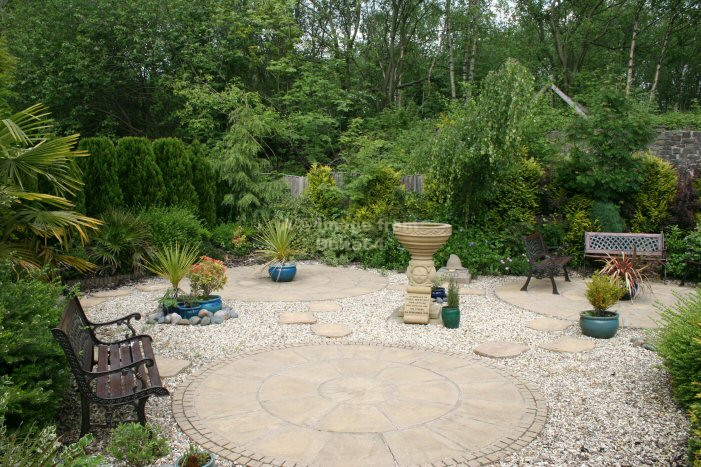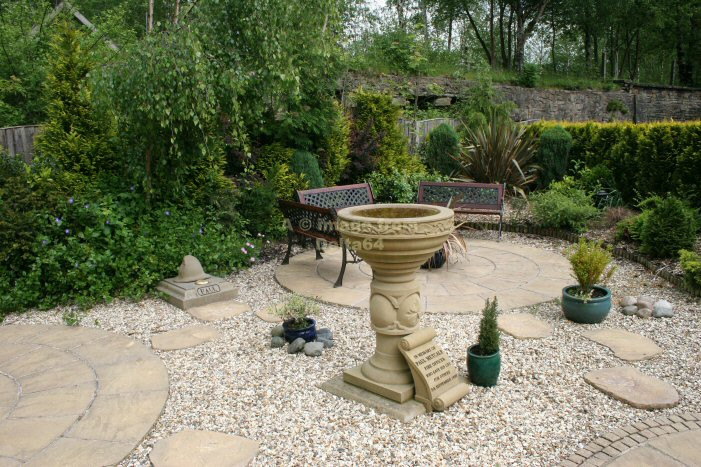 The Memorial Plaque reads
IN MEMORY OF
PAUL METCALF
FIRE OFFICER
WHO GAVE HIS LIFE
FOR OTHERS
5TH SEPTEMBER 1999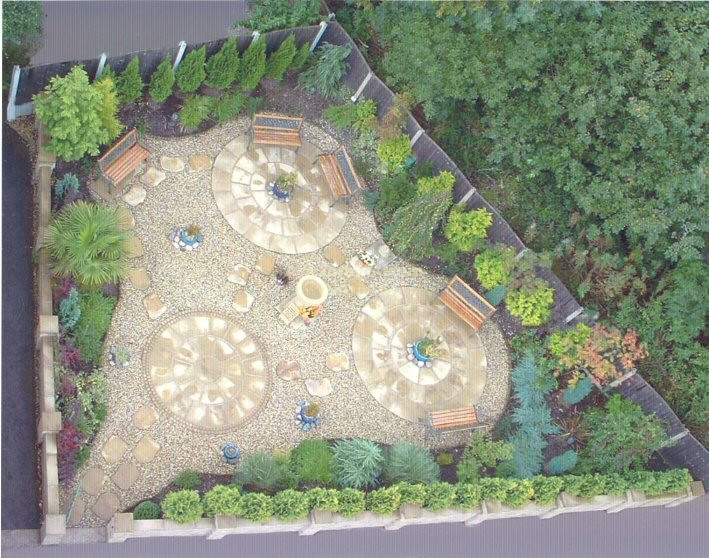 As will be obvious from the above pictures, much work was put into creating this garden, which is located on what was little more than wasteland, beyond the drill yard. It has won awards both at local and national level, and as a result of the latter award, the crews have been able to create another garden for their own use within the station quadrangle.