MAKE PUMPS 8
PHOENIX ENGINEERING
MANCHESTER ROAD, BURNLEY,
12 JUNE 2010.
All the pictures on this page have very kindly been supplied by Ken Savage who retains the Copyright. They were taken on the morning after the incident.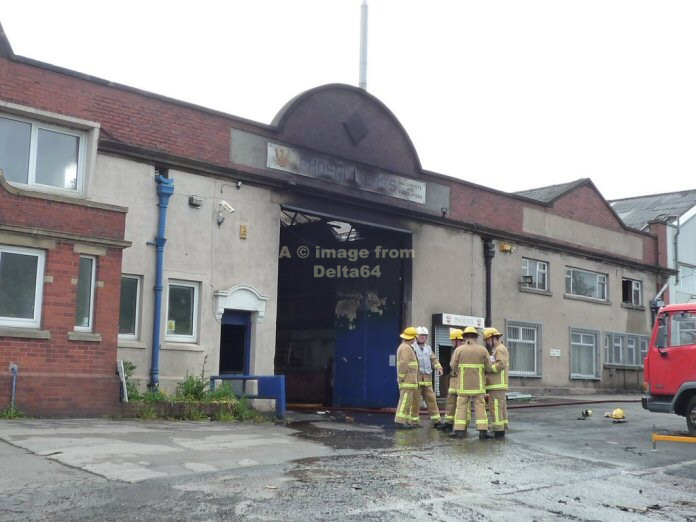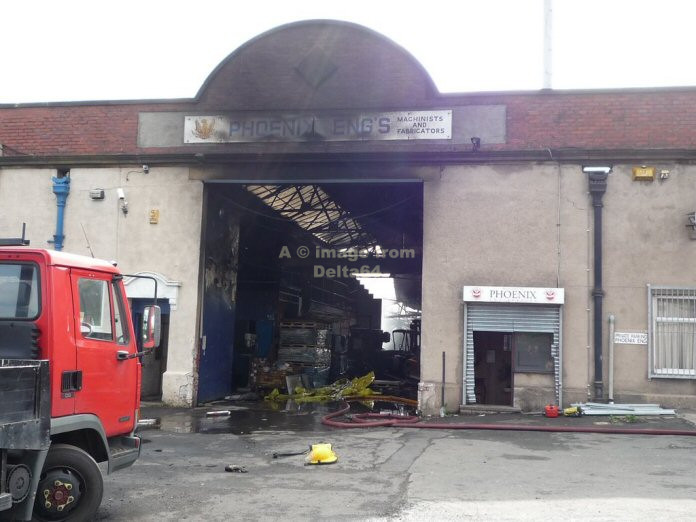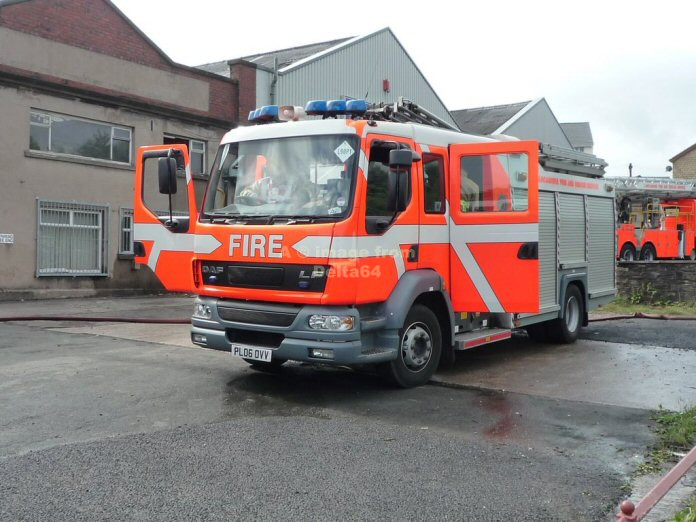 Daf LF PL06OVV from Burnley.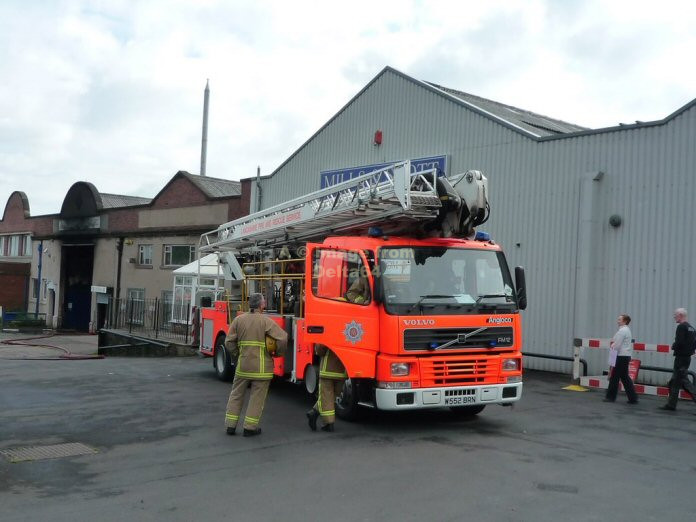 Volvo ALP W552BRN from Hyndburn.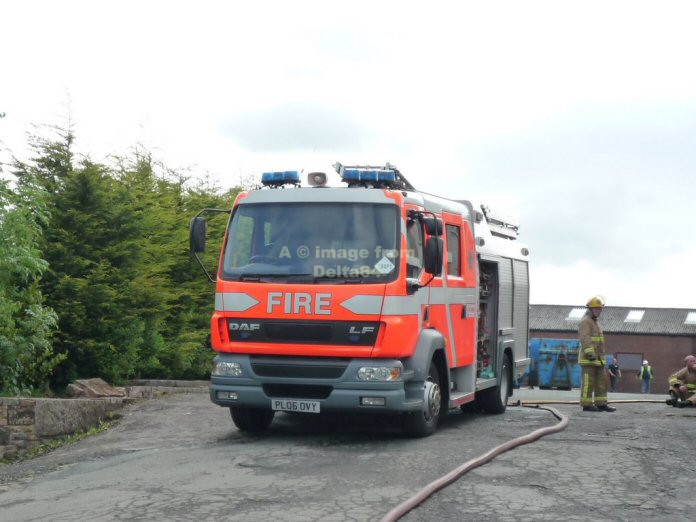 Daf LF PL06OVY from Nelson.