82/92 PADIHAM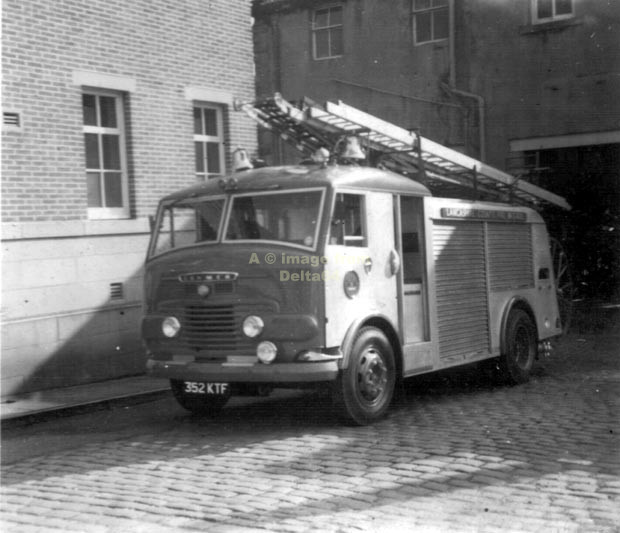 Commer HY 352KTF was running as Water Tender Escape
when photographed opposite the fire station,
in the days before blue lights and two-tone horns.
11 April 1961.
(My grateful thanks to the Padiham firefighters who very kindly loaned me this picture for use on the site.)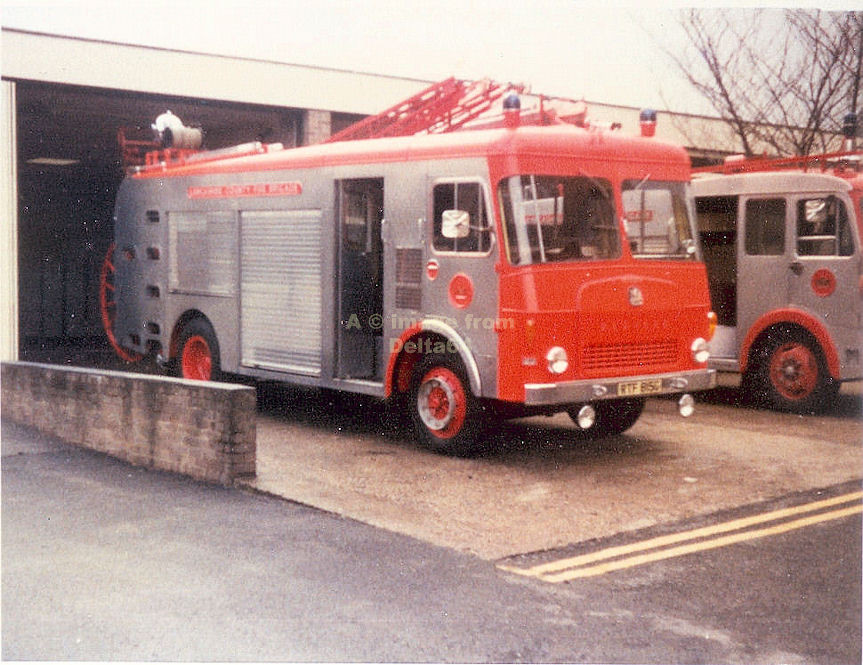 Many of the Commer HYs were replacced in 1969 by Bedford KHs as illustrated by RTF815G.
[Copyright picture ~ D. Barker-Brown and reproduced with permission.]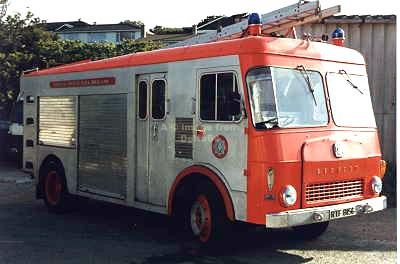 RTF815G eventually moved to the Isles of Scilly were it was photographed above.
It lasted well into the 1990s before being broken up.
(Source unknown)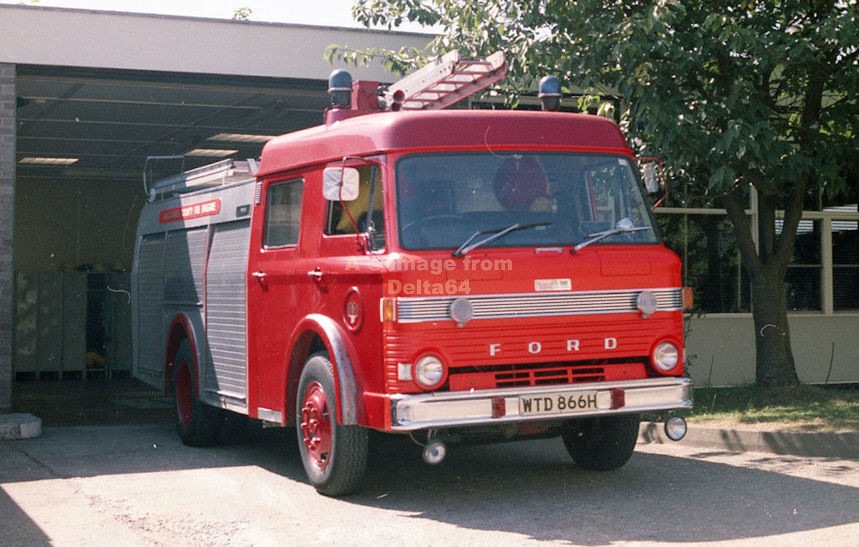 Ford D600 Water Tender WTD866H was numerically the very first Ford purchased.
[Copyright picture ~ K.F.Reid MBE and reproduced with permission.]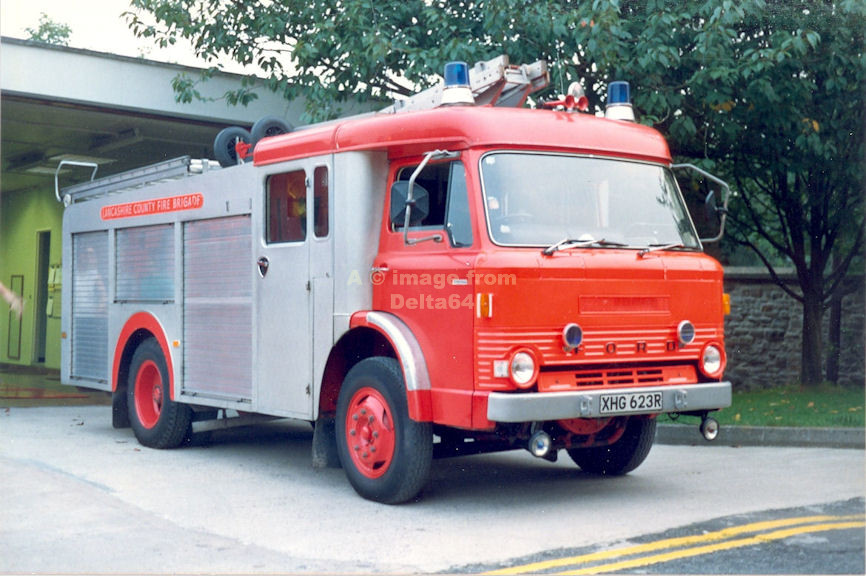 Ford D1114 XHG23R was part of the reservic fleet when photographed
[Copyright picture ~ D. Barker-Brown and reproduced with permission.]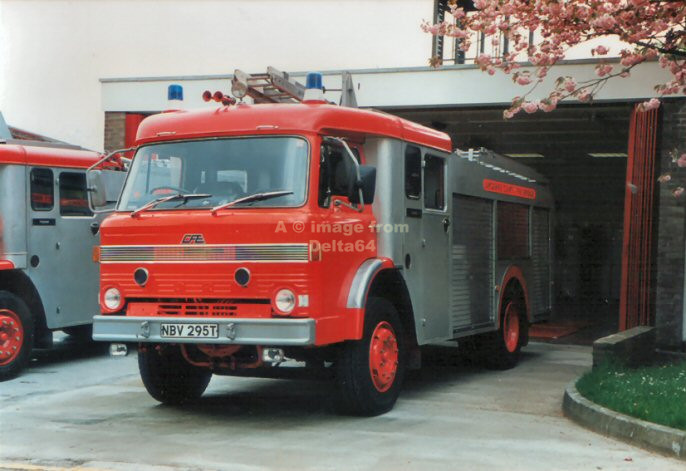 Former Blackburn appliance Ford D1617 NBV295T eventually joined NBV296T shown below.
(NP collection ~ courtesy DBB)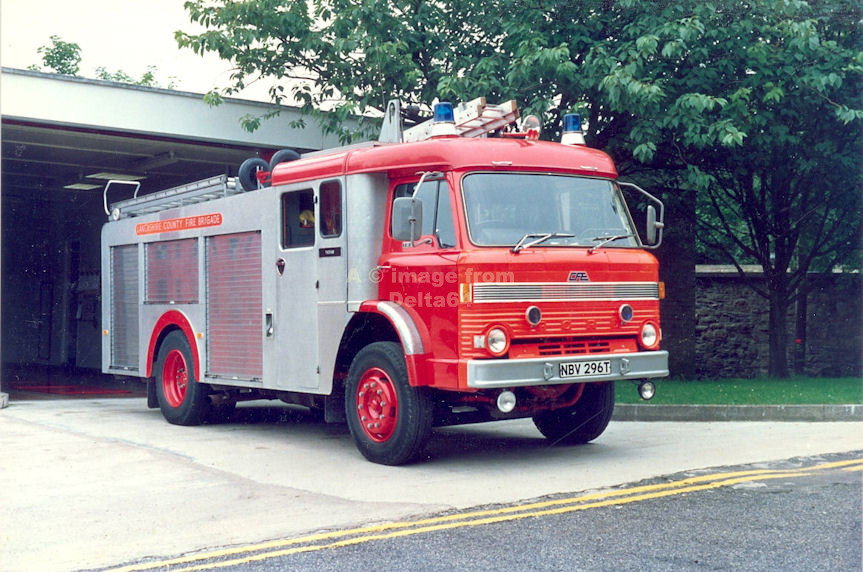 Ford D1617 NBV296T was based here from new.
[Copyright picture ~ D. Barker-Brown and reproduced with permission.]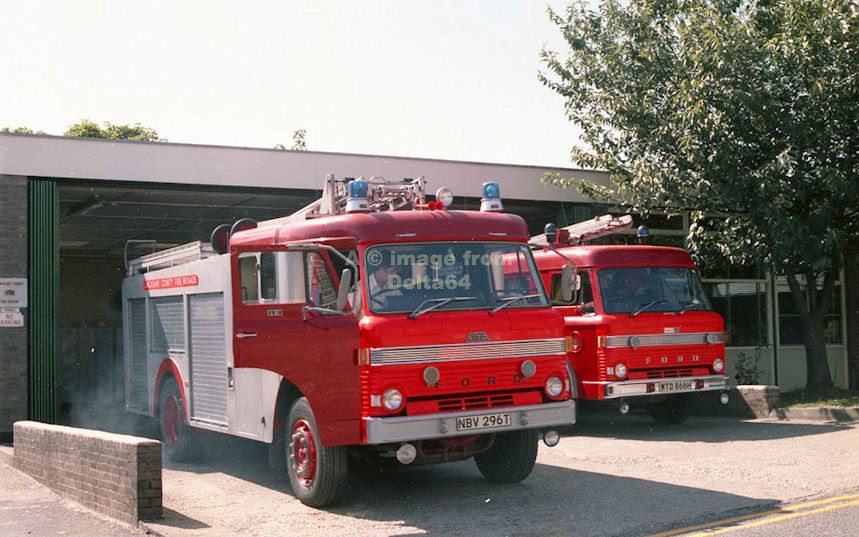 Ford D1617 NBV296T and Ford D600 WTD866H.
[Copyright picture ~ K.F.Reid MBE and reproduced with permission.]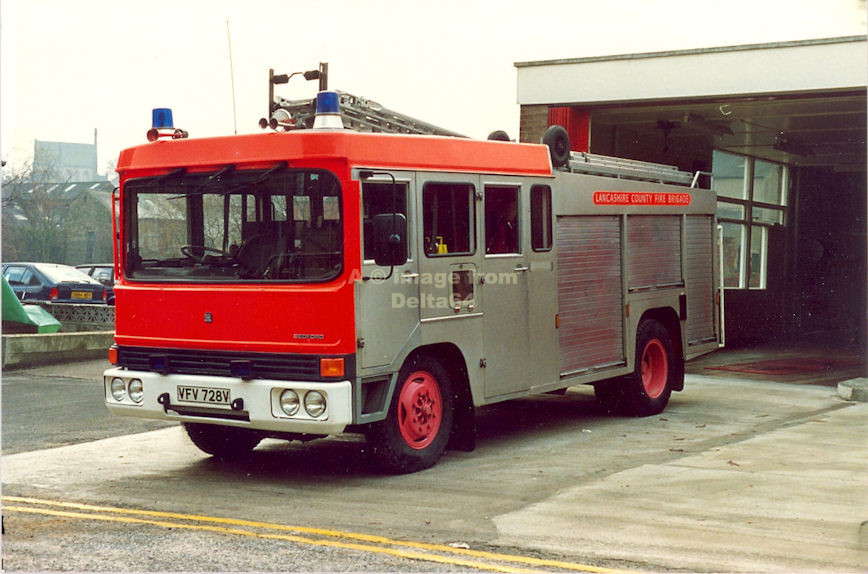 Bedford KG VFV728V was possibly a reserve appliance when this picture was taken.
[Copyright picture ~ D. Barker-Brown and reproduced with permission.]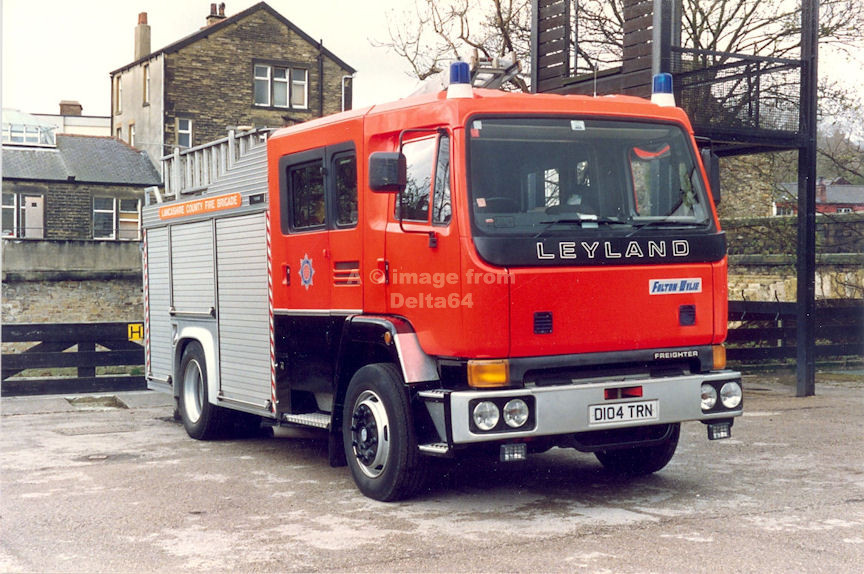 Leyland Freighter D104TRN was seen in the station yard.
[Copyright picture ~ D. Barker-Brown and reproduced with permission.]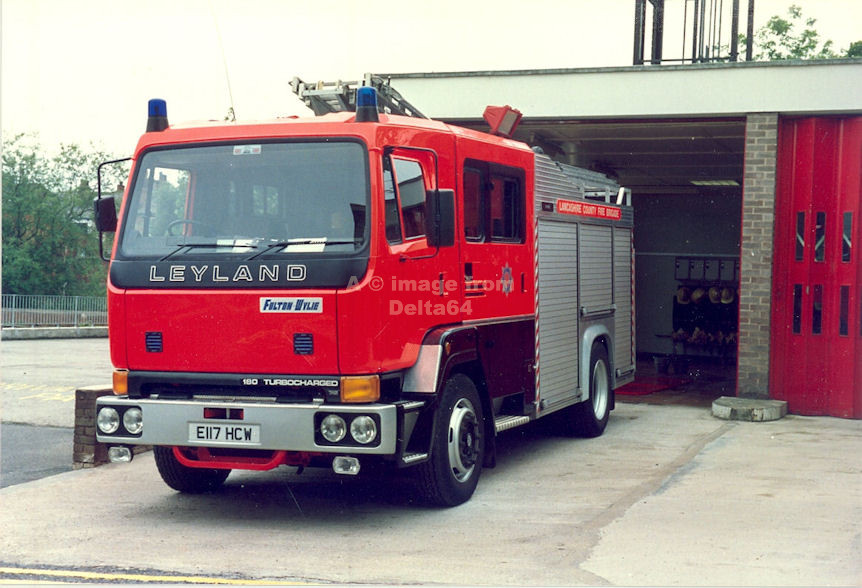 Leyland Freighter E117HCW was allocated here from new. It left the brigade in 2010.
[Copyright picture ~ D. Barker-Brown and reproduced with permission.]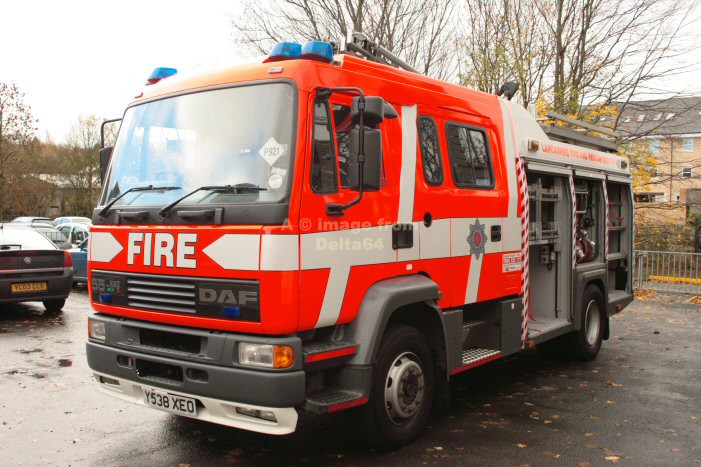 Similar appliance Y538XEO was being commissioned when photographed 23 November 2006.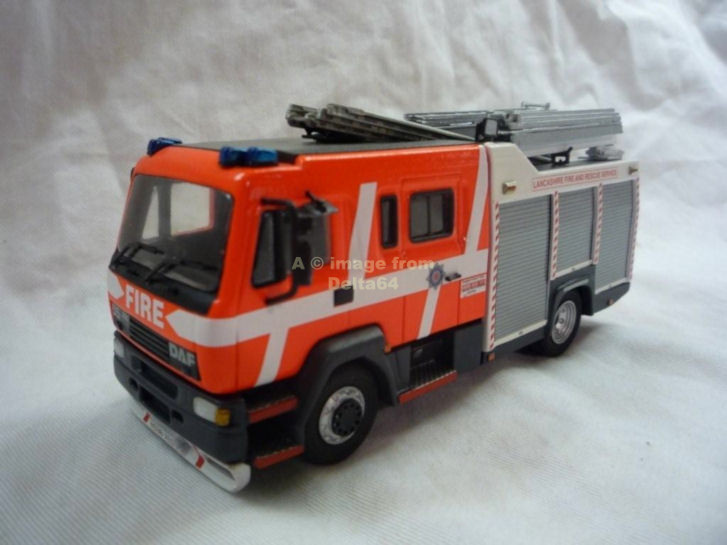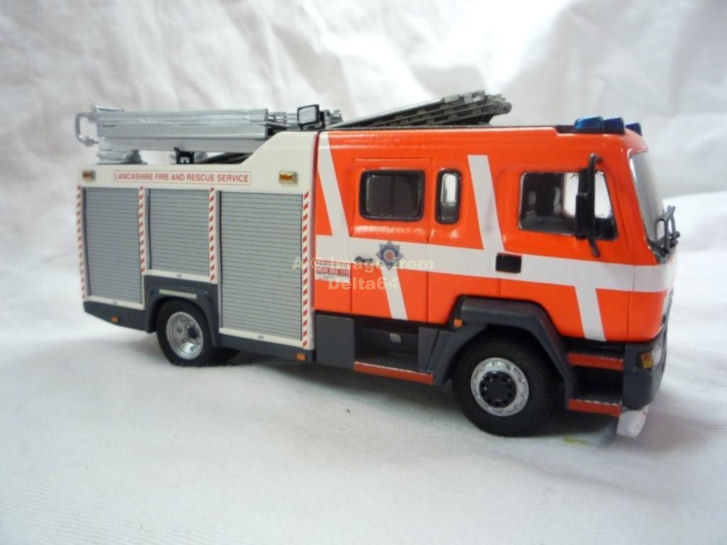 This model of DAF55 Y538XEO was built by Greg Woodward and is reproduced with permission.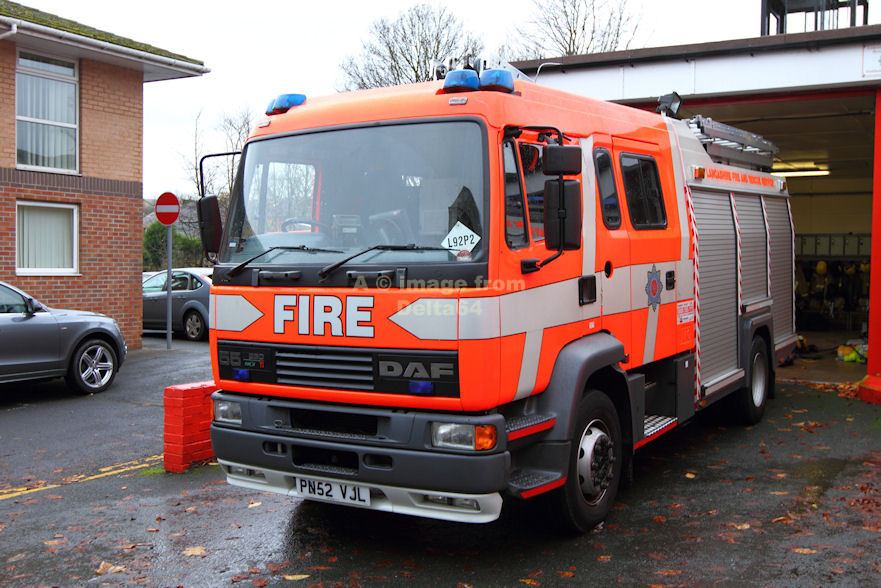 Daf55 PN52VJL was seen in front of the station, 27 November 2013.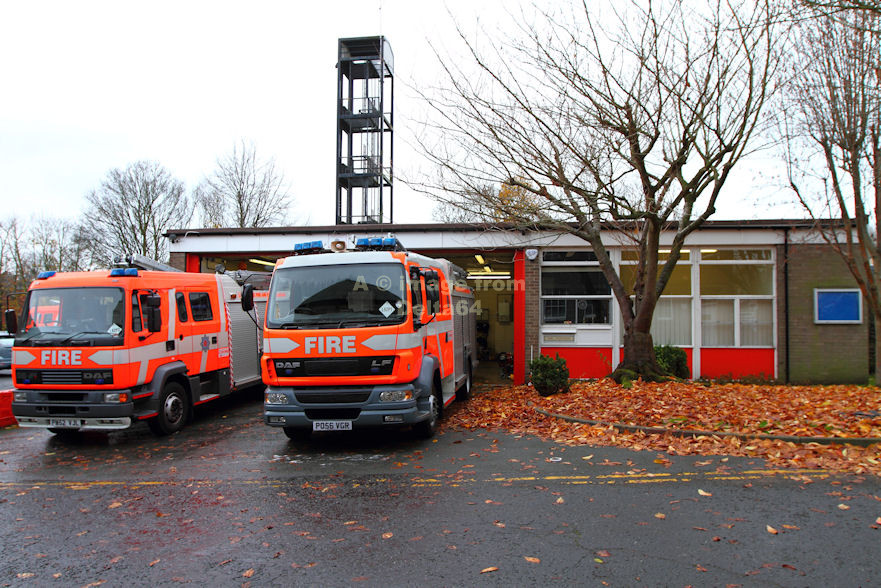 Daf 55 PN52VJL & Daf LF P056VGR ~ a reminder of when Padihamn was a 2 pump station.