L12 MORECAMBE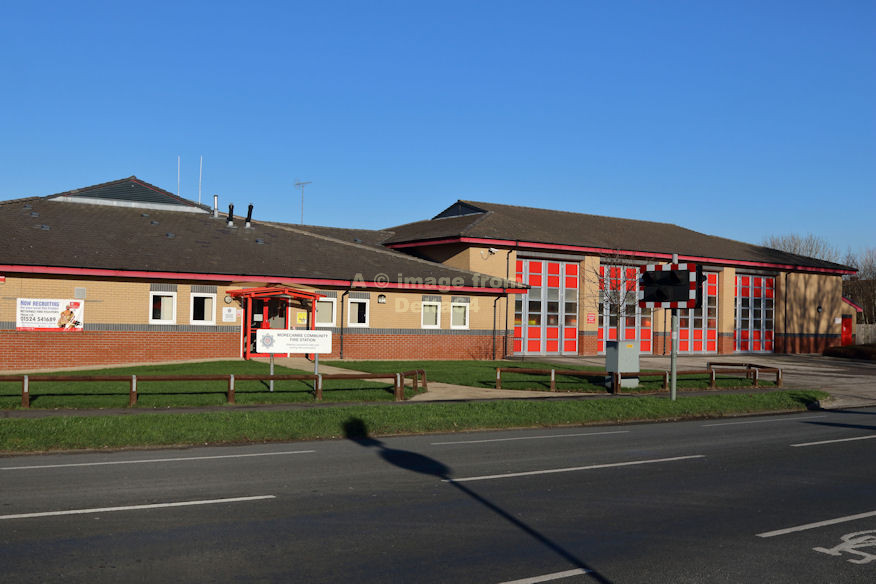 20 January 2016.
Location : Westgate, Morecambe
Status : Wholetime/Retained
Allocation : 2 Pumps, 1 ALP, 1 4x4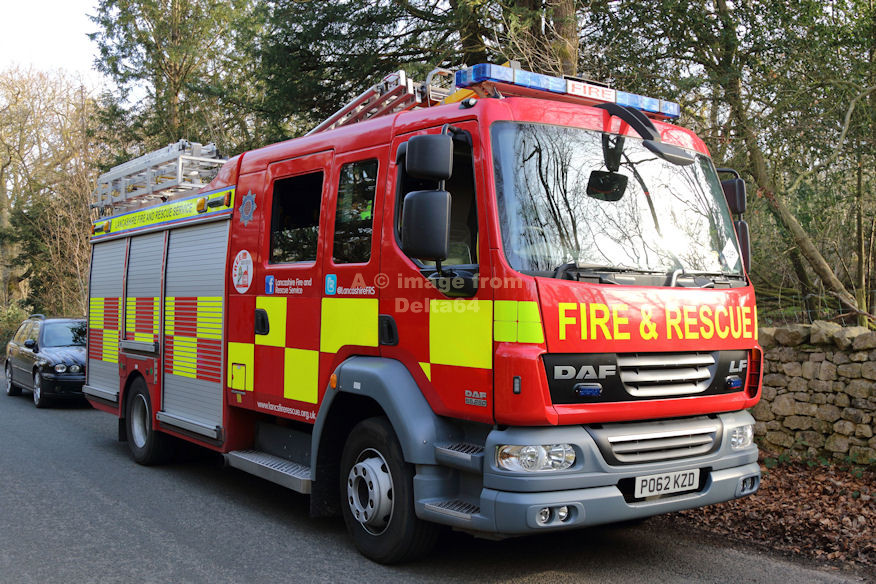 Daf LF PO62KZD was seen on relief duties in Yealand Redmayne, 26 March 2017.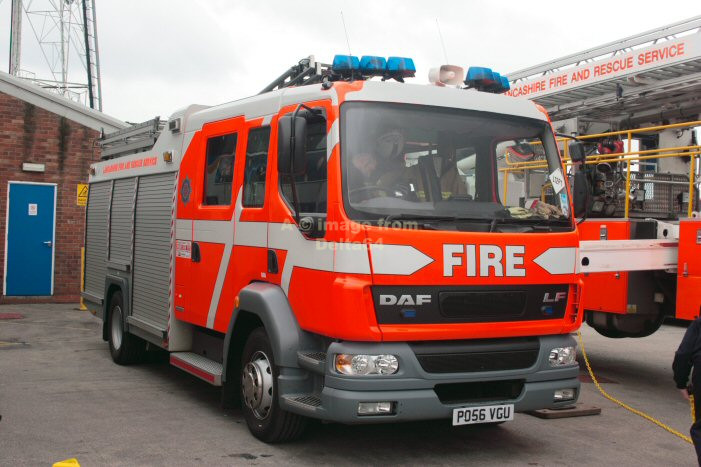 Daf LF PO56VGU was seen at the Open Day at the Stagecoach Bus Depot, White Lund, 23 May 2009.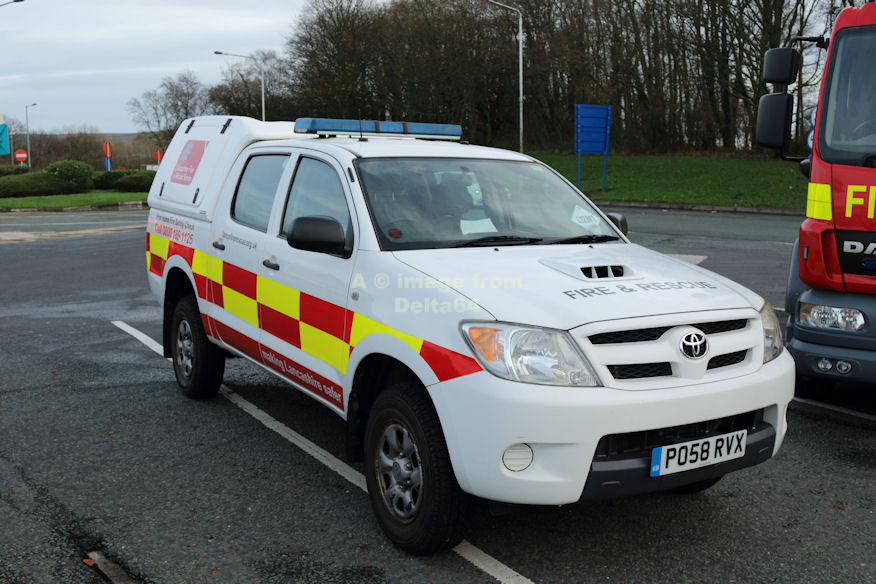 Toyota 4x4 PO58RVX was seen at Lancaster Services, 6 December 2015.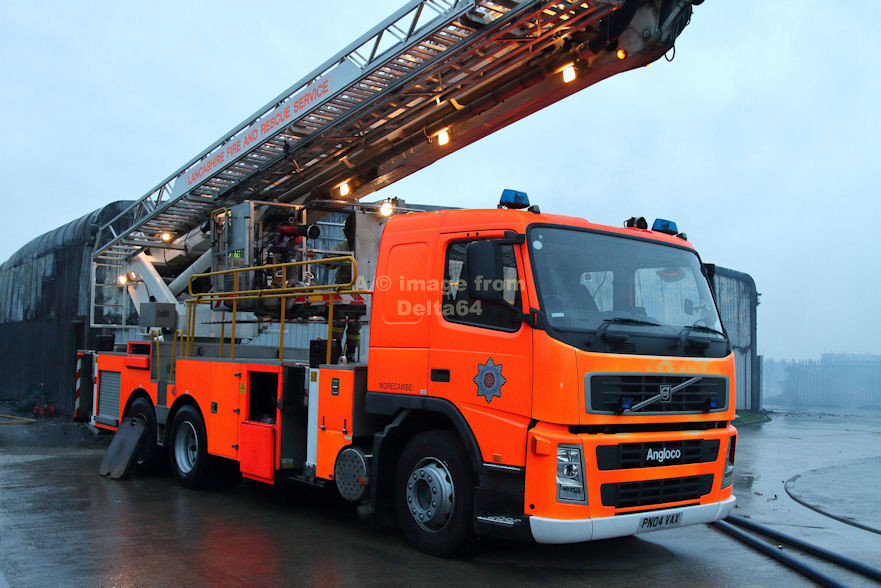 ALP PN04VAX was seen at a Make Pumps 8 in Pilling, 6 January 2017.
[This appliance is due to be reallocated to Preston once the appliance below enters service.]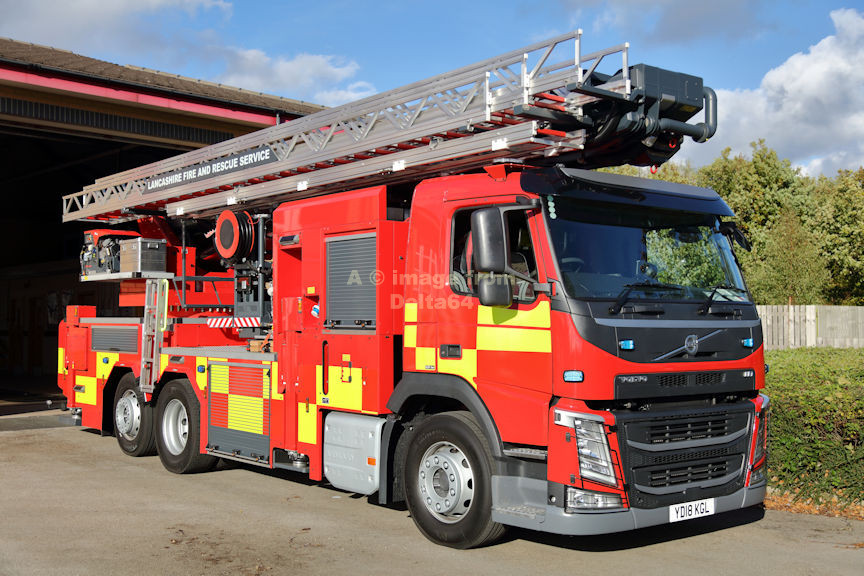 Volvo/Rosenbauer ALP YD18KGL was seen on the station forecourt, 29 September 2018.
LIBRARY PICTURES