MINISTERIAL VISIT
TO SALFORD BOROUGH
ECCLES FIRE STATION
25 APRIL 2008.
I am very grateful to the Chief Fire Officer and Officers of the Salford Borough Command, for their very kind invitation to attend the Ministerial Visit of the Secretary of State of Communities and Salford M.P., the Right Honourable Hazel Blears. During the visit, the Chairman of Greater Manchester Fire and Rescue Authority, Councillor Fred Walker, officially handed over four new appliances and the Water Incident Unit, whilst the Minister officially handed over the keys to the DIM Unit ~ a specialist vehicle provided by the government under the New Dimensions project. The new pumping appliances are allocated to Eccles, Irlam and Agecroft.
The Minister also met various 'partners' from around the County.
A selection of photographs is included below.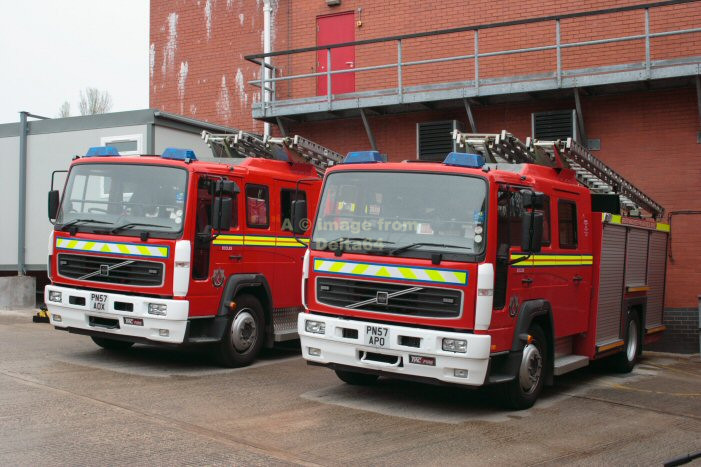 Eccles appliances PN57AOX and PN57APO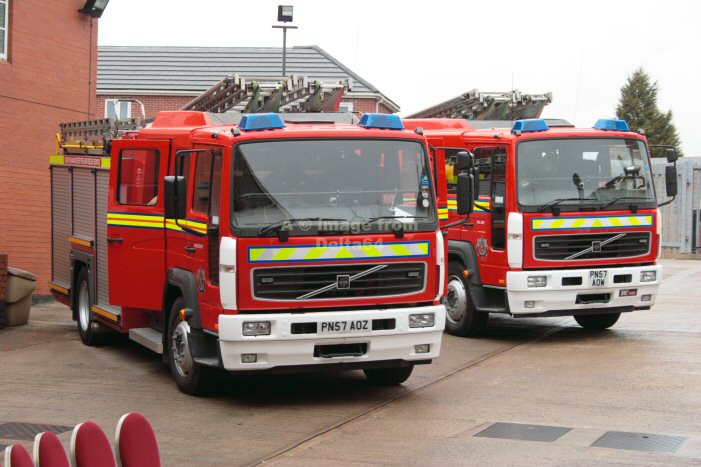 PN57AOZ from Agecroft and PN57AOW from Irlam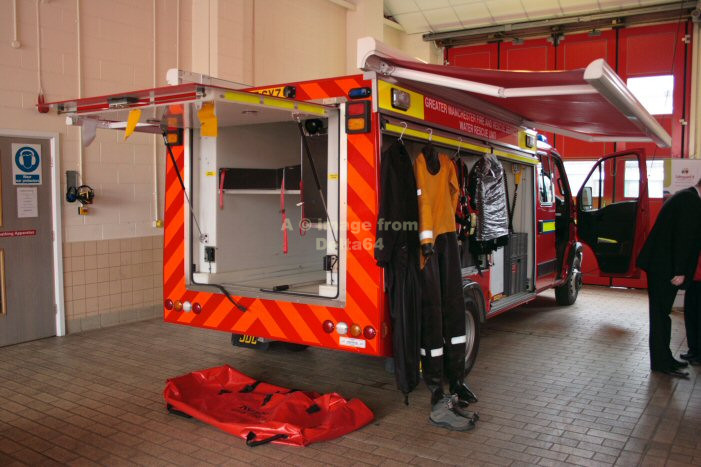 Iveco Water Incident Unit MX07GYZ
CFO Barry Dixon, The Rt. Hon. Hazel Blears M.P. & Borough Commander Geoff Akroyd
with Water Incident Unit Crew Members.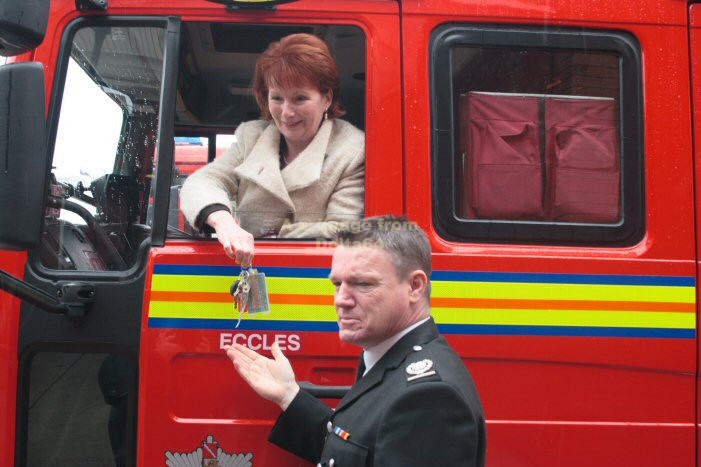 The Rt. Hon. Hazel Blears M.P. hands over the keys of one of the new appliances to Borough Commander Geoff Akroyd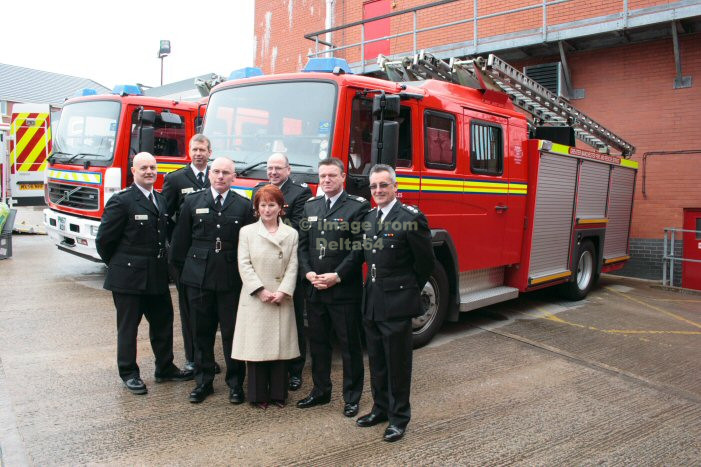 Members of the Salford Borough Command Team with the Rt. Hon. Hazel Blears M.P.
[Special good wishes go to Station Commander Ian Johnson [right] who was retiring at the end of the day.]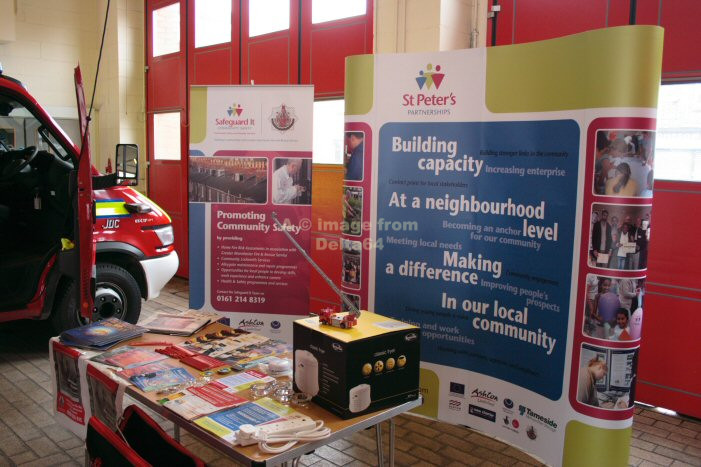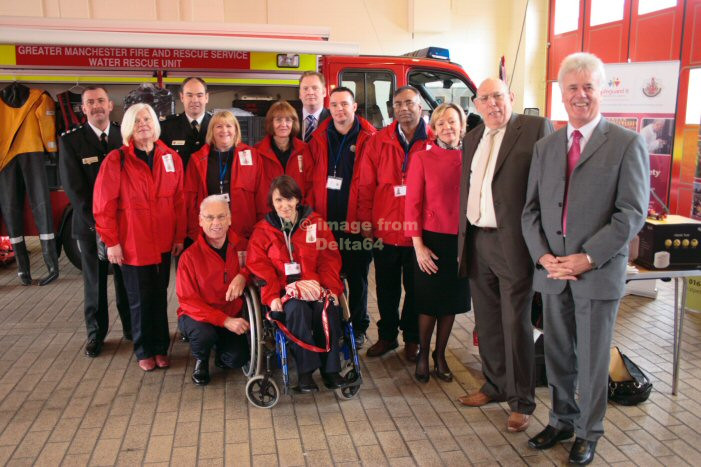 Members of St. Peters Partnership from Tameside operating in the Ashton-under-Lyne Regeneration Area.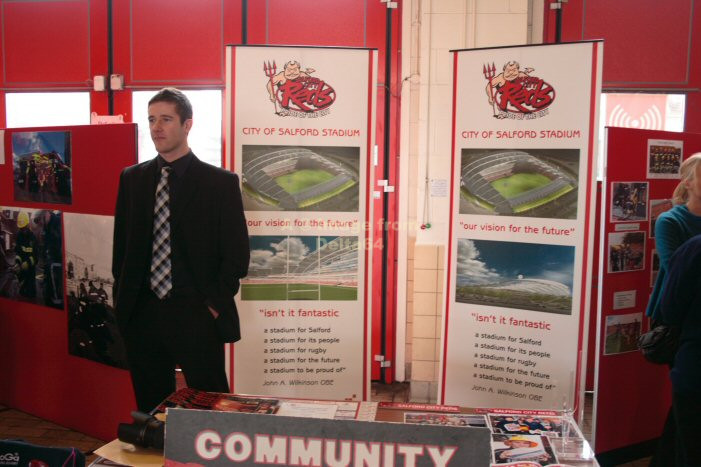 The Streetlights Project aims to encourage youngsters at night and weekend to learn and play rugby league,
and is run in conjunction with Salford City Reds Rugby Club.
It is hoped that this will reduce the number of anti-social behaviour incidents, and fire related incidents.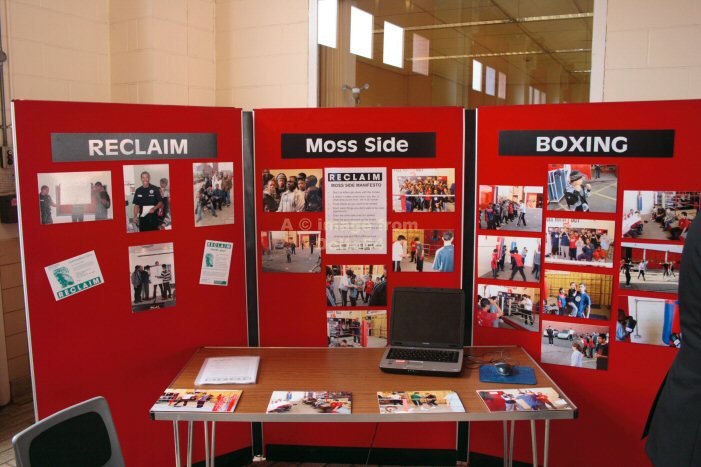 The boxing takes place at Moss Side Fire Station coached by fire-fighters.
Reclaim is a project to address gang related crimes that feature prominently in the city.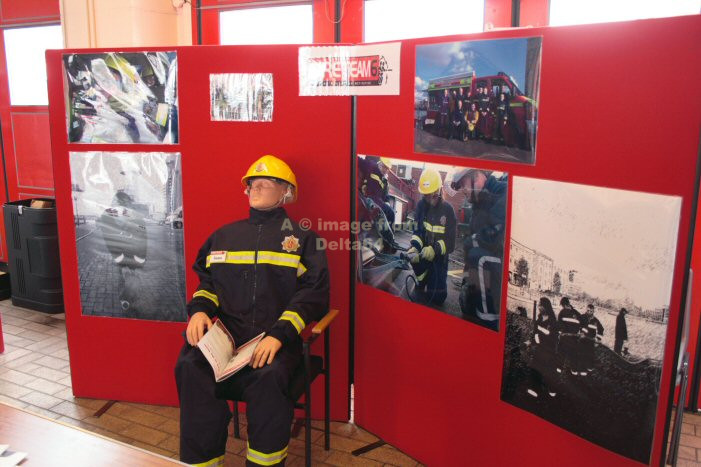 FIRETEAM 6 is a 6 week programme aimed at school groups aged 14 -16 years.
It is run by fire-fighters at fire stations and involves practical activities with a fire service theme.