MAKE PUMPS 20
MILL FIRE
LOWER VICKERS STREET, MILES PLATTING
31 MAY 1974
This was one of the first, if not the first, major fire in the newly formed Greater Manchester County Fire Brigade.
I don't have many regrets in life, but without a doubt, I regret not taking individual pictures of the great variety of appliances in attendance at this incident and still carrying the names of their former brigades.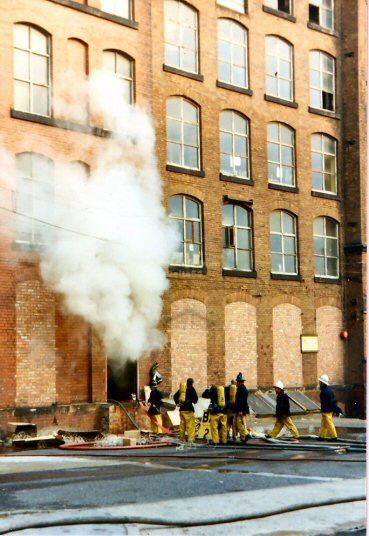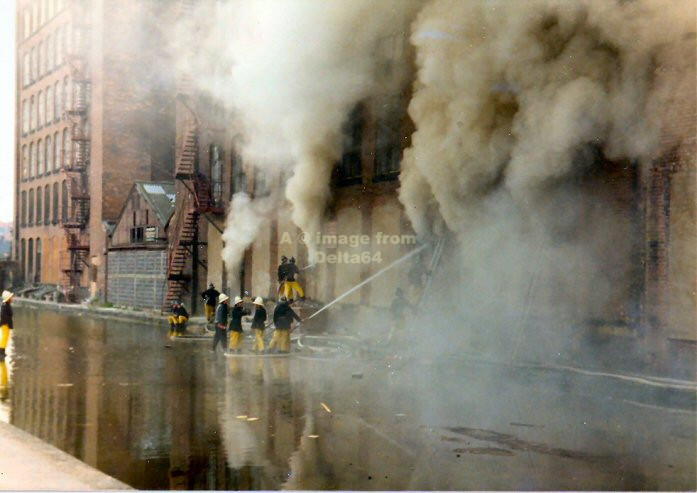 A lot of water. The fire fighters are actually standing in the Rochdale Canal ~ about 1 inch deep at that point!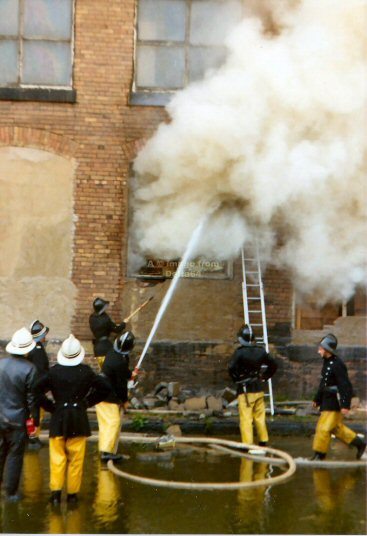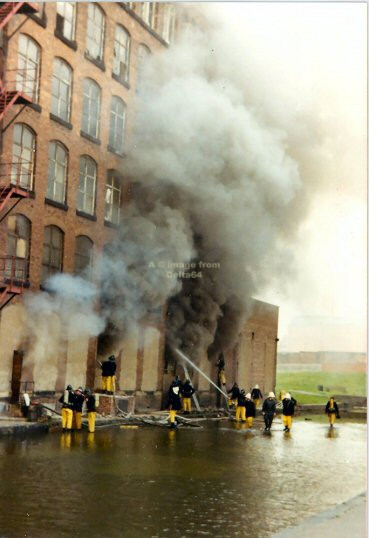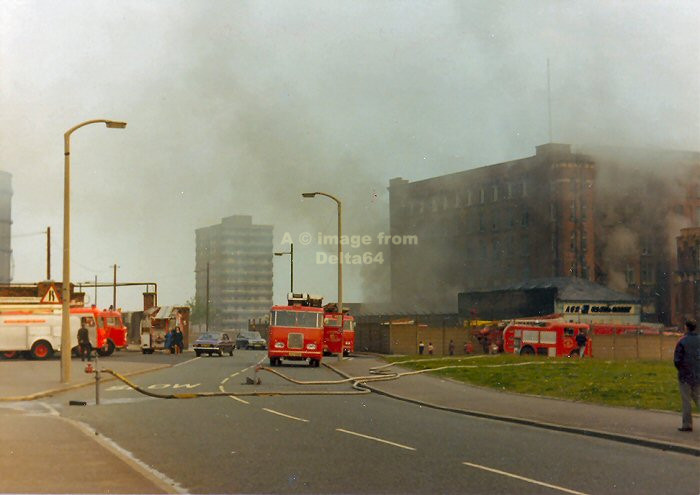 A variety of former Manchester City, Lancashire County and other appliances, including the Simonitor from Chadderton on the left.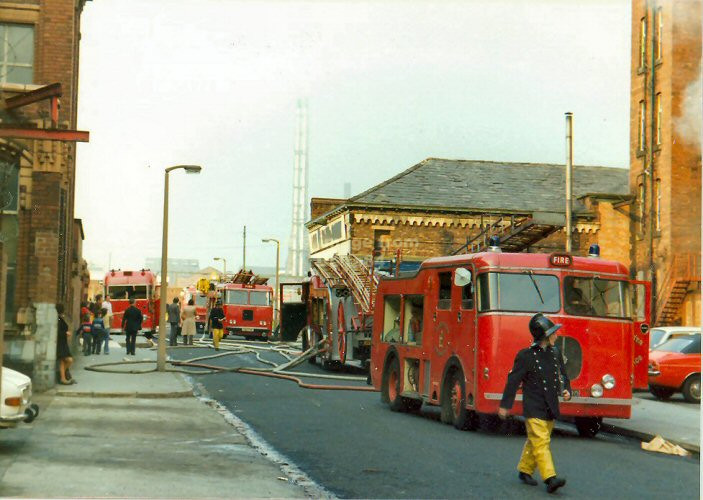 Another variety of appliances. Nearest the camera Albion Chieftain FXJ943D. Behind that is one of the JVU reg. pump escapes.
Further back Albion TND74K and Beford HP 531VU both from London Road.
On the extreme left is Leyland Firemaster Emergency Tender 6461ND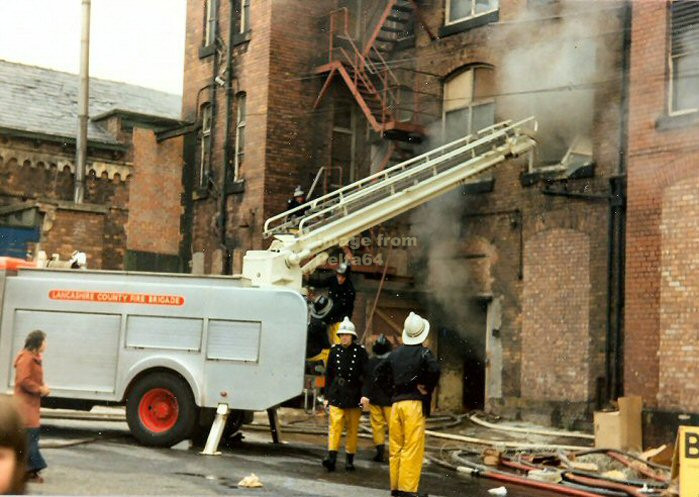 The ex-Lancashire County Simonitor KTD615K from Chadderton was seen being put through its paces.