MAKE PUMPS 4
MEALHOUSE LANE GARAGE
MEALHOUSE LANE, ATHERTON
14 JULY 2011
This fire involved a large quantity of tyres in a commercial property. The pictures below were taken about 2 hours into the incident. Because cylinders were involved, there was a 200m exclusion zone, and apart from one or two appliances parked near to the cordon, or in the case of the OSU, just outside the cordon, all other pictures, including those of the incident, were taken using telephoto equipment, hence the angles of the shots.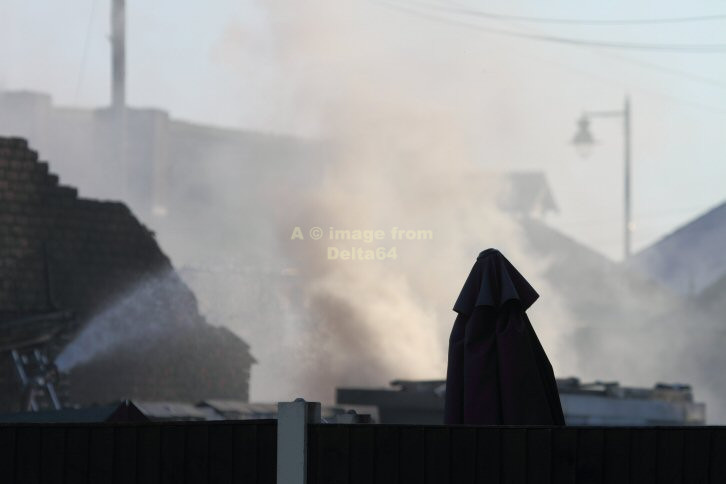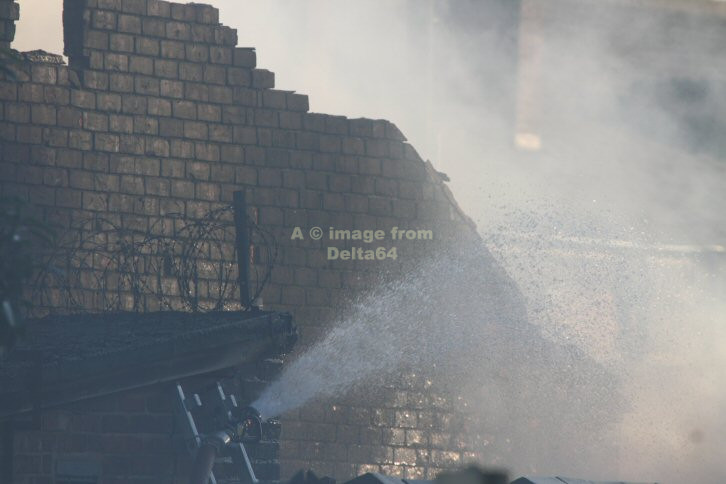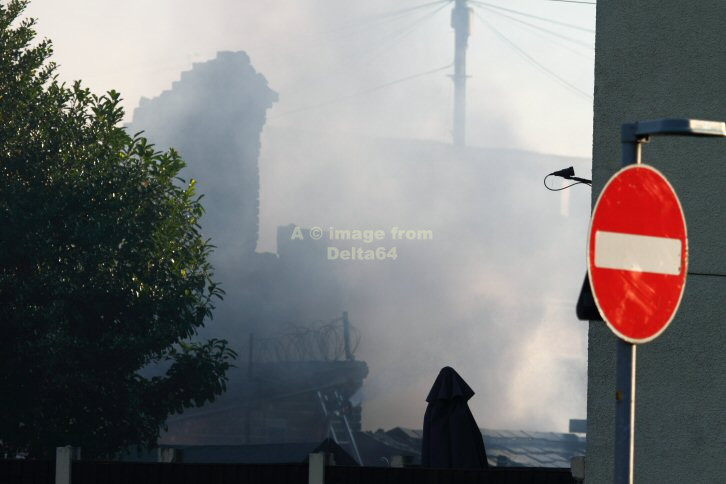 A cooling jet can be seen in some of the above pictures.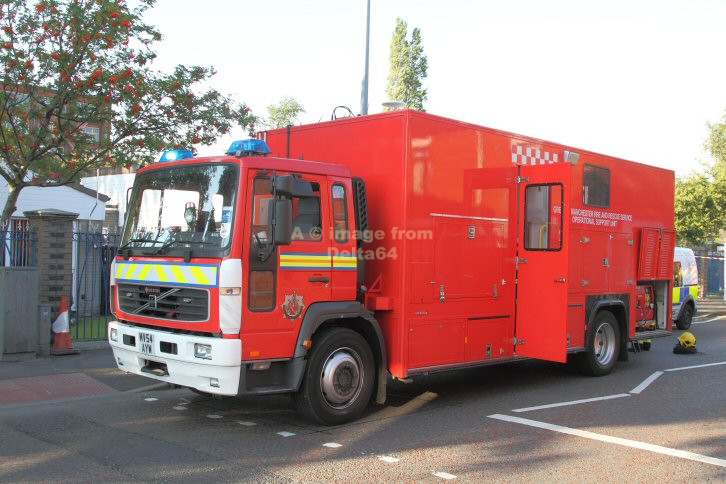 OSU MV54AYW had had to travel just a few hundred metres to the incident.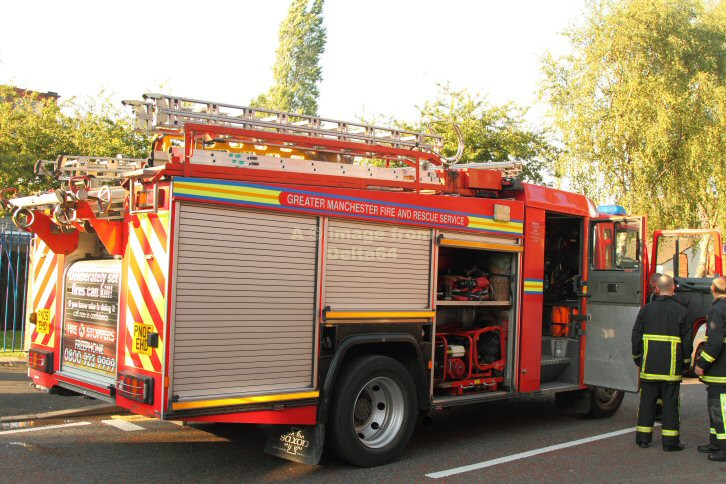 Hindley's pump PN05EHD was just inside the cordon.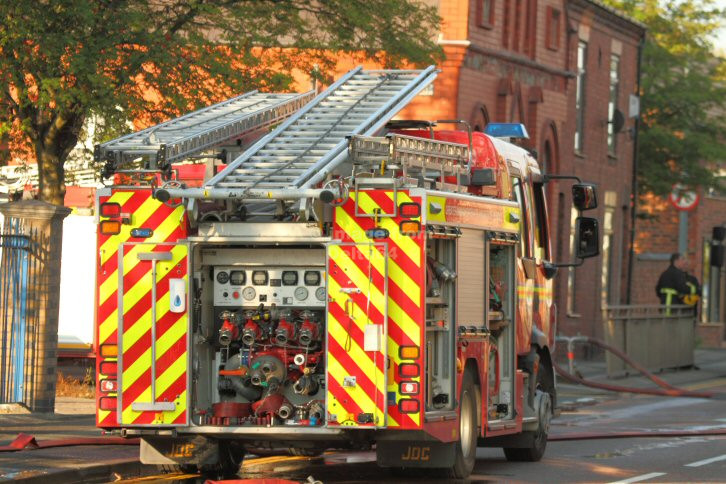 Further into the cordon was PO60KWS from Leigh.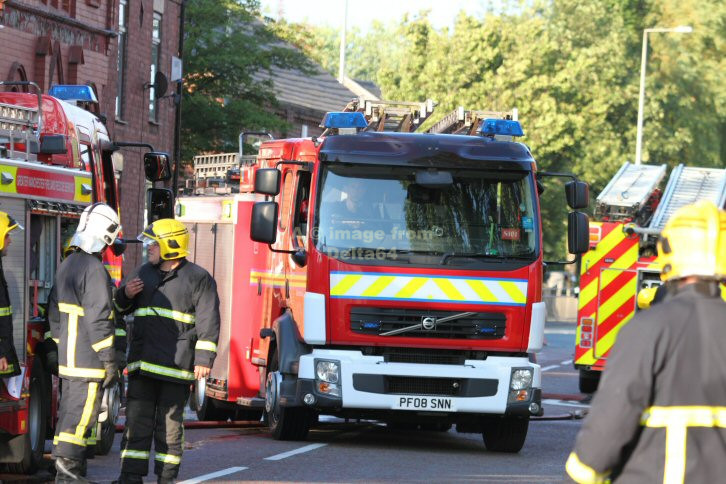 At the far end of the cordon was PF08SNN which attended from Stretford.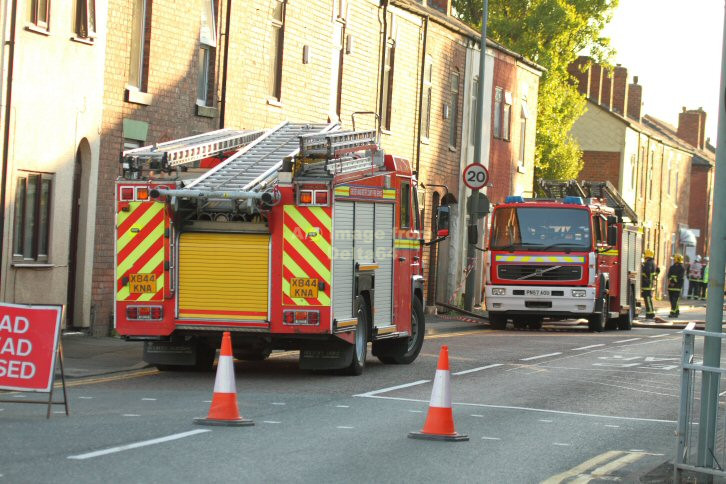 At the opposite end was reserve Volvo X844KNA which was on the run at Bolton.
In the distance was PN57AOU from Farnworth.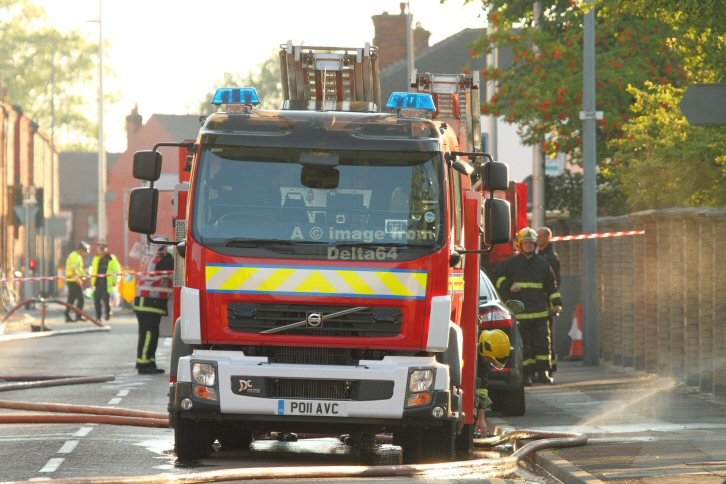 Again, some distance inside the cordon was PO11AVC from Bury.