MEMORIAL TO GEORGE MAXWELL
HINDLEY FIRE STATION
18 MARCH 2022.
Exactly 60 years ago, on Sunday night 18th March 1962, George Maxwell was the driver of the Hindley appliance. Whilst attending an incident in Wingates, the appliance struck steel girders overhanging the back of a lorry. The girders sliced into the cab of the appliance and George Maxwell received fatal injuries. In a sad twist to this, it transpired that the wrong address had been passed and the incident was in Bryn Gates not Wingates.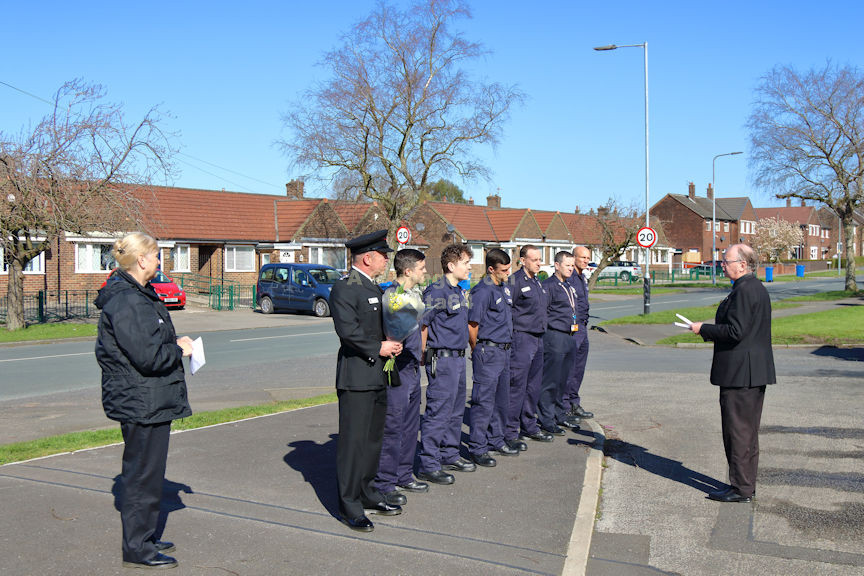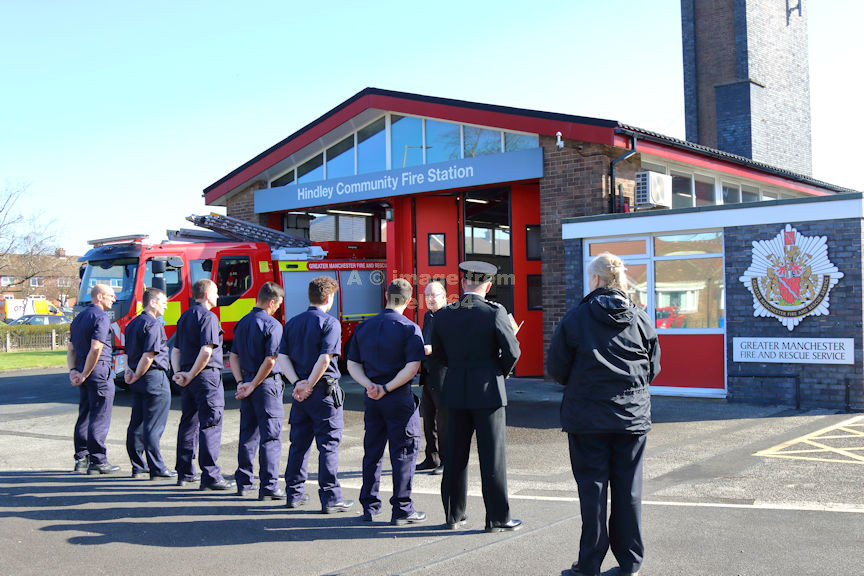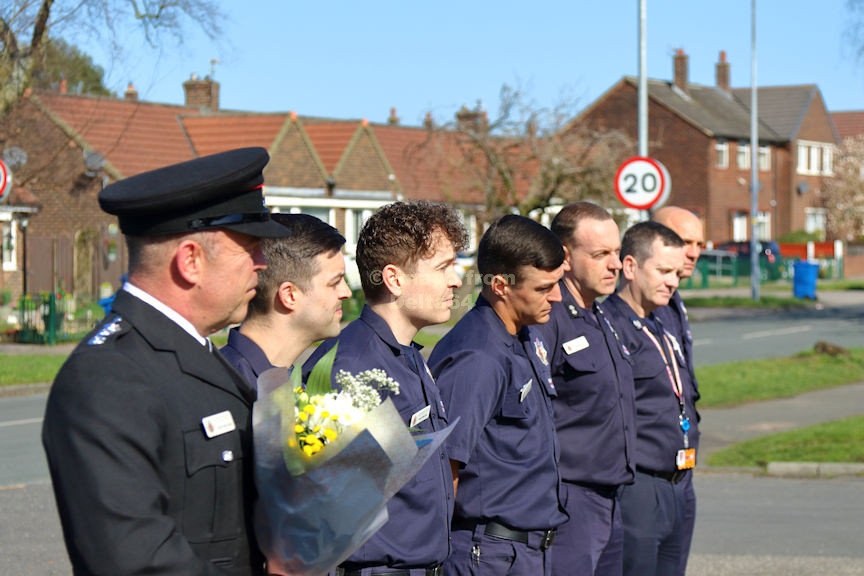 It was my privilege to lead the Act of Remembrance with Hindley White Watch, Area Manager Clark, Station Manager Evans and Wigan Borough Chaplain Fiona Brown.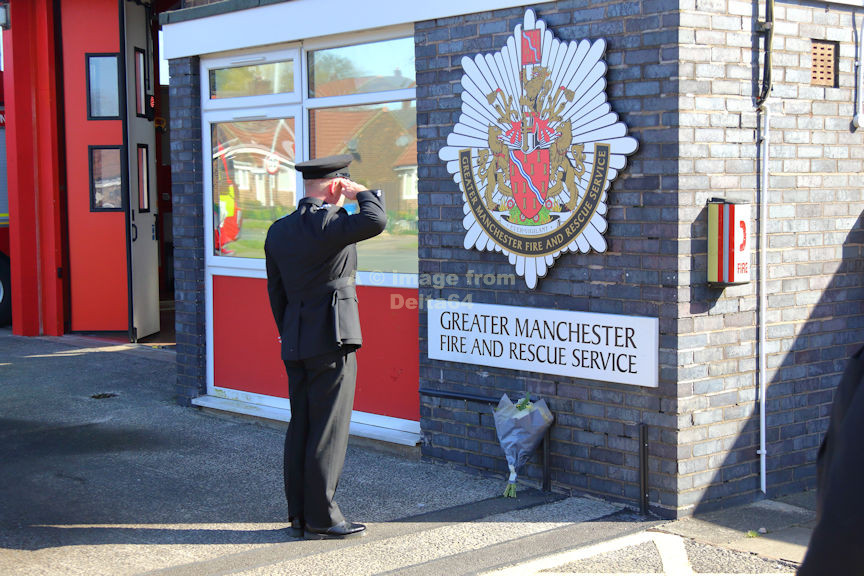 Station Manager Chris Evans laid flowers and gave the salute.