MARKET CROSS, AMBLESIDE
FIRE IN SHOPS
25 APRIL 2008
All the pictures on this page have been generously donated by Tony Richards of lakelandcam.co.uk.and remain Tony's copyright.
Tony's web site is commended to visitors to this site.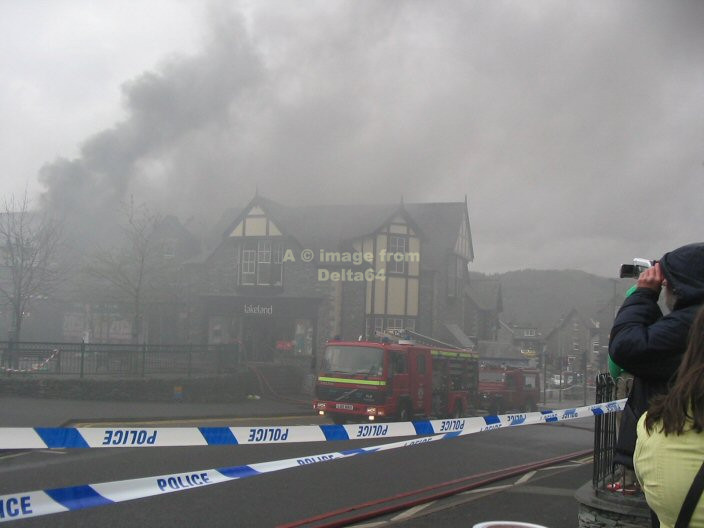 Volvo L85MAO and Land Rover L4P C591MHH are shrouded in smoke.
Further pumps attended from Windermere plus the ALP from Barrow-in-Furness.