MAKE PUMPS 18 + SPECIALS
MAPLE MILL
DOWRY STREET, HATHERSHAW, OLDHAM,
21 APRIL 2009
The collection of pictures on this page were taken by my eldest son, Chris, in whom the copyright is vested. All pictures were taken from OUTSIDE the safety cordons and no risks were taken. The time covered was from approximately 2015 ~ 2245.
[Note: At the same time, Merseyside had an 8 pump +specials incident at Pleasureland, Southport.]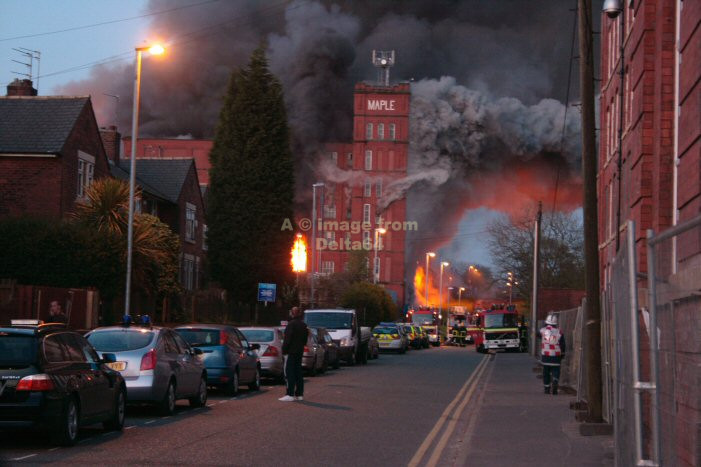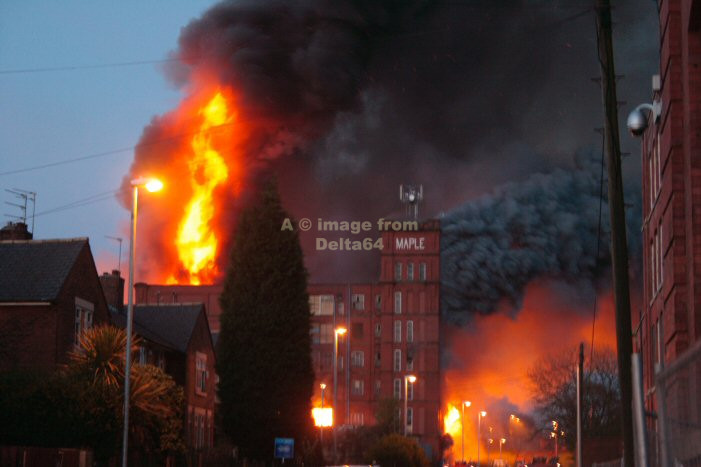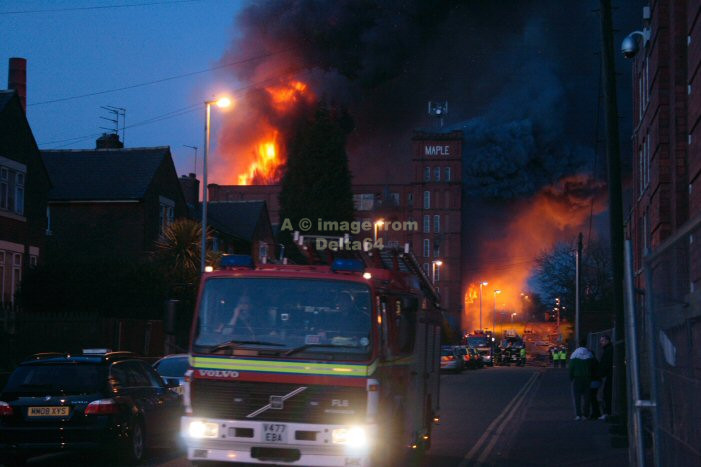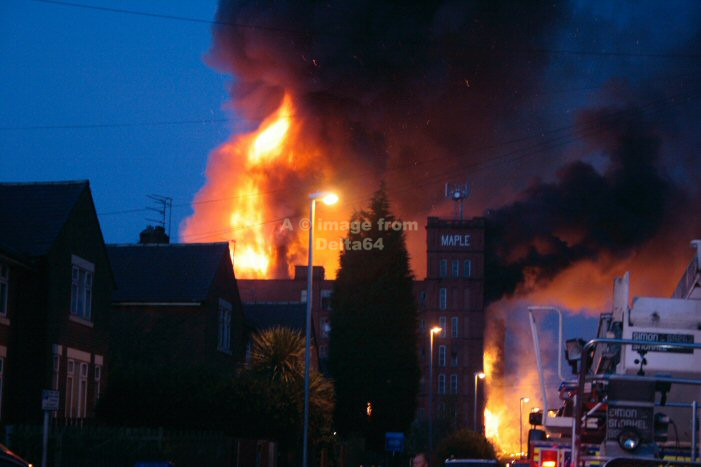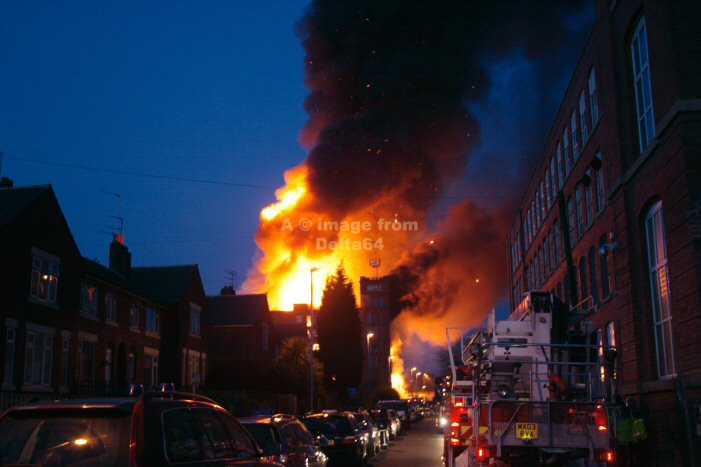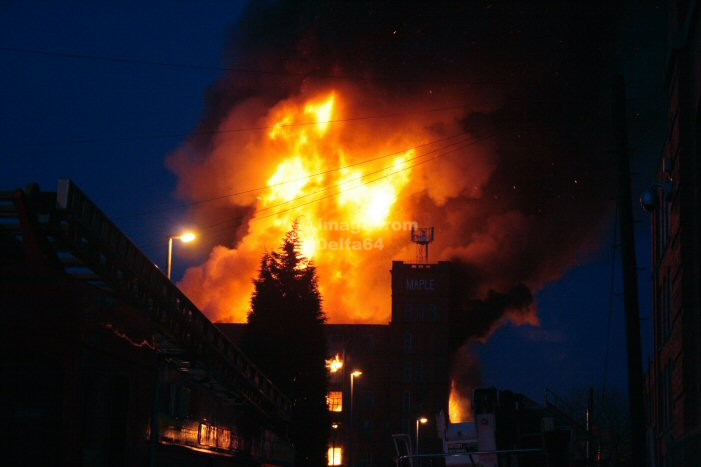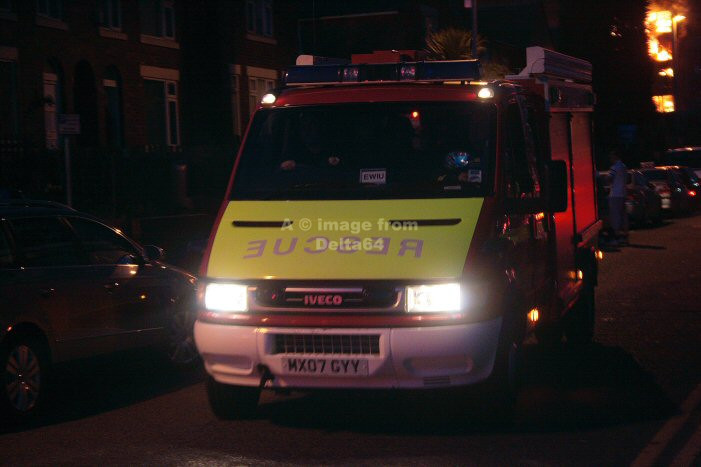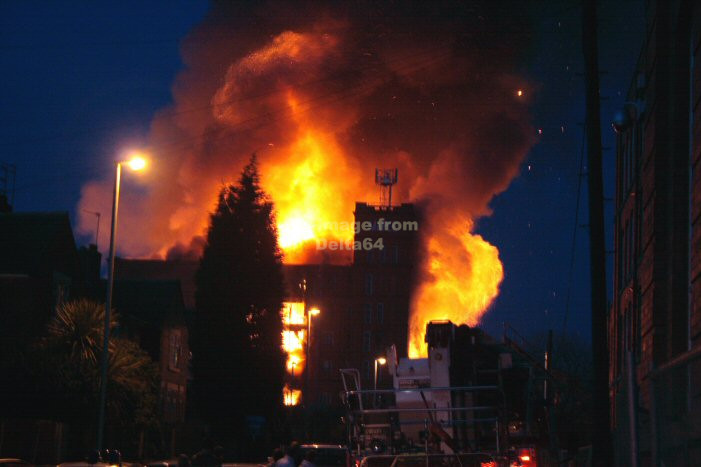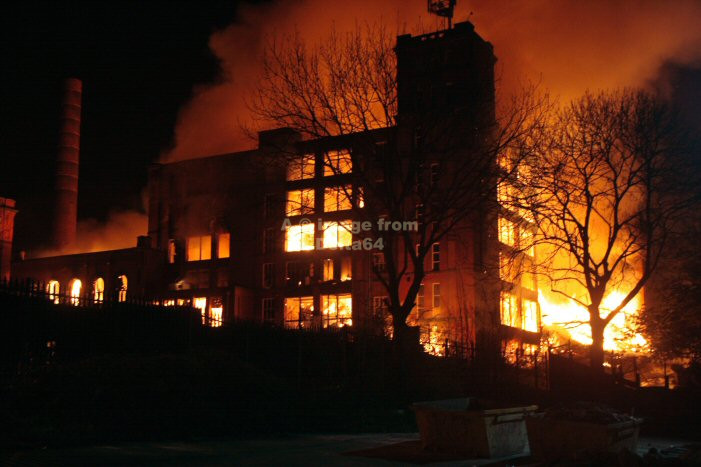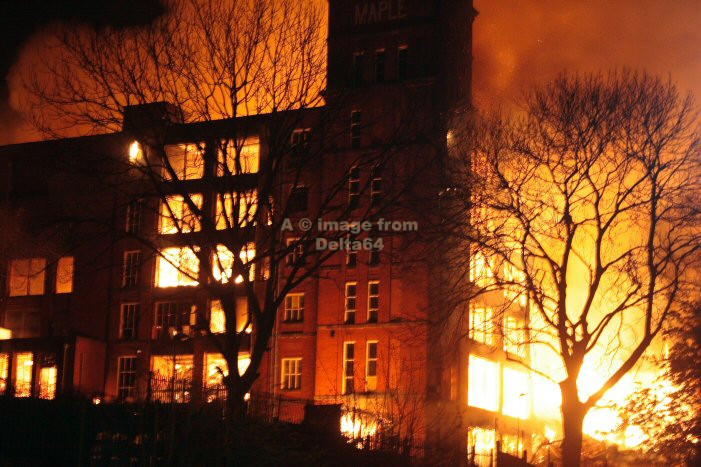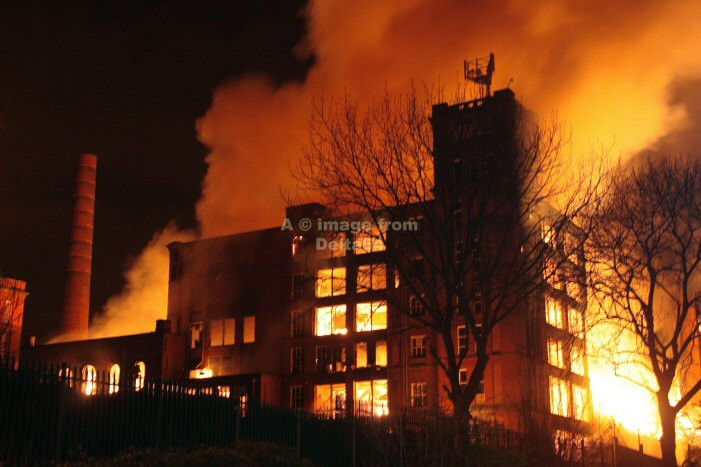 UPDATE ~ 26 APRIL 2009
The pictures below were taken Keith Howarth. They remain his copyright and are reproduced with permission.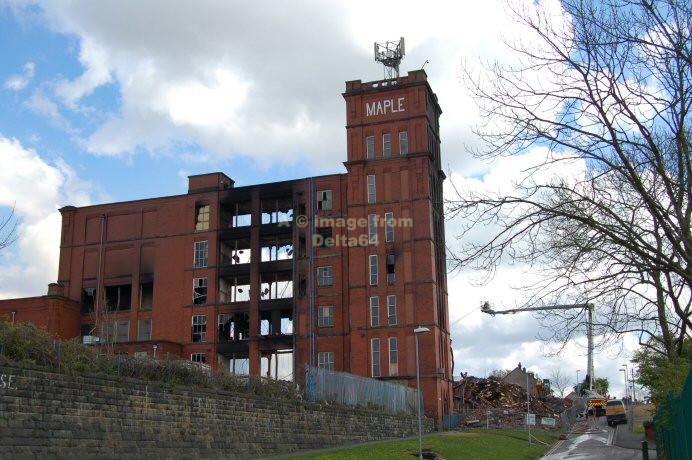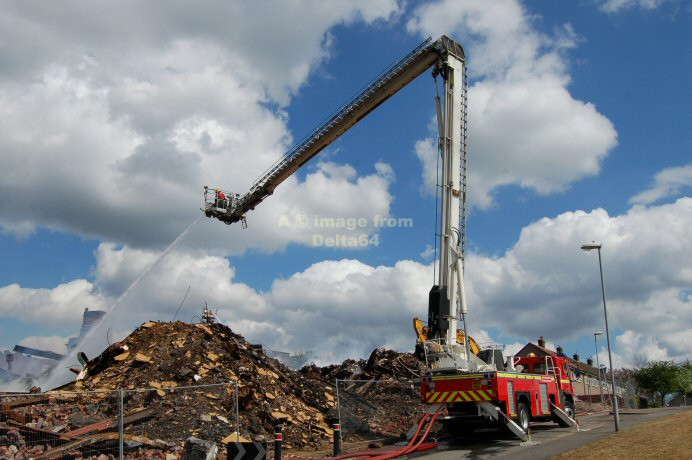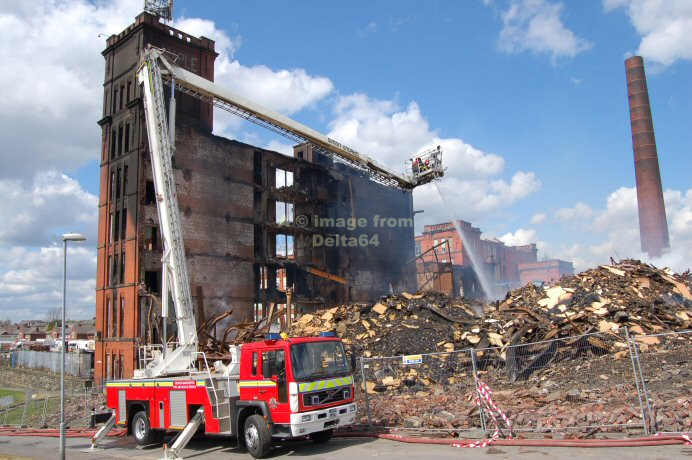 HPV MX03RVA from Whitehill was ssen damping down hot spots almost a week after the incident.

UPDATE ~ 19 JUNE 2009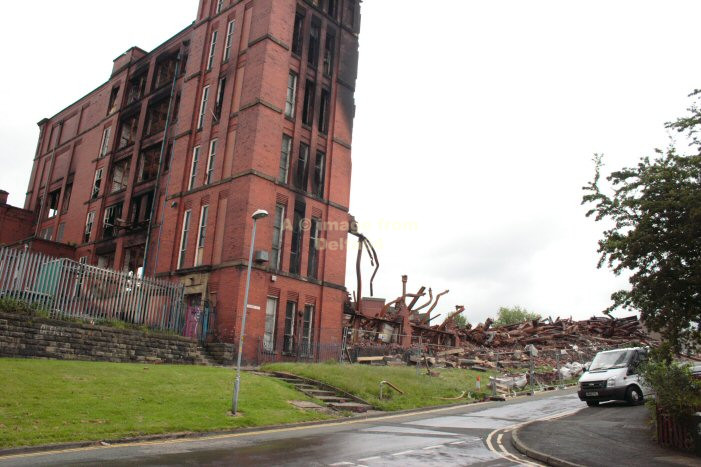 Little change two months later ~ note there is a still a feed in for at least one jet.

UPDATE ~ 2 DECEMBER 2009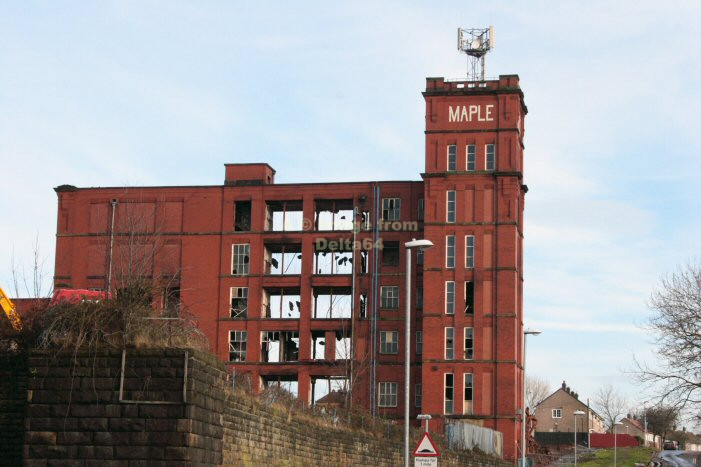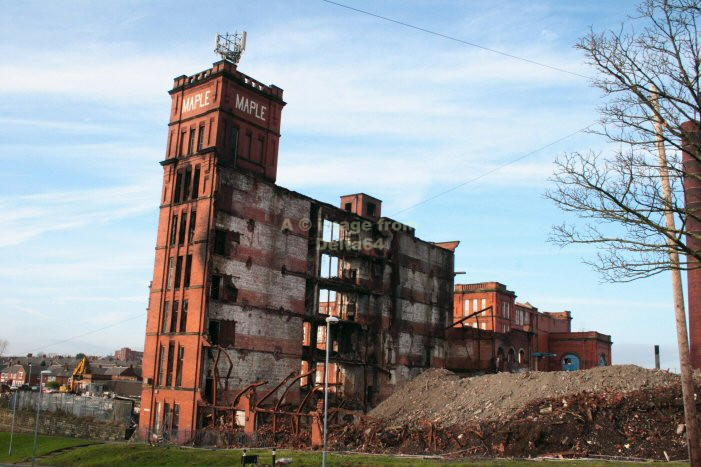 The jet has gone! Much of the brickwork is cleaner, presumably washed by all the torrential rain in recent weeks.
Beyond that, little change. Surely the phone mast can't have been reconnected or can it?
VIDEO LINK [TO PART 1 OF 3]